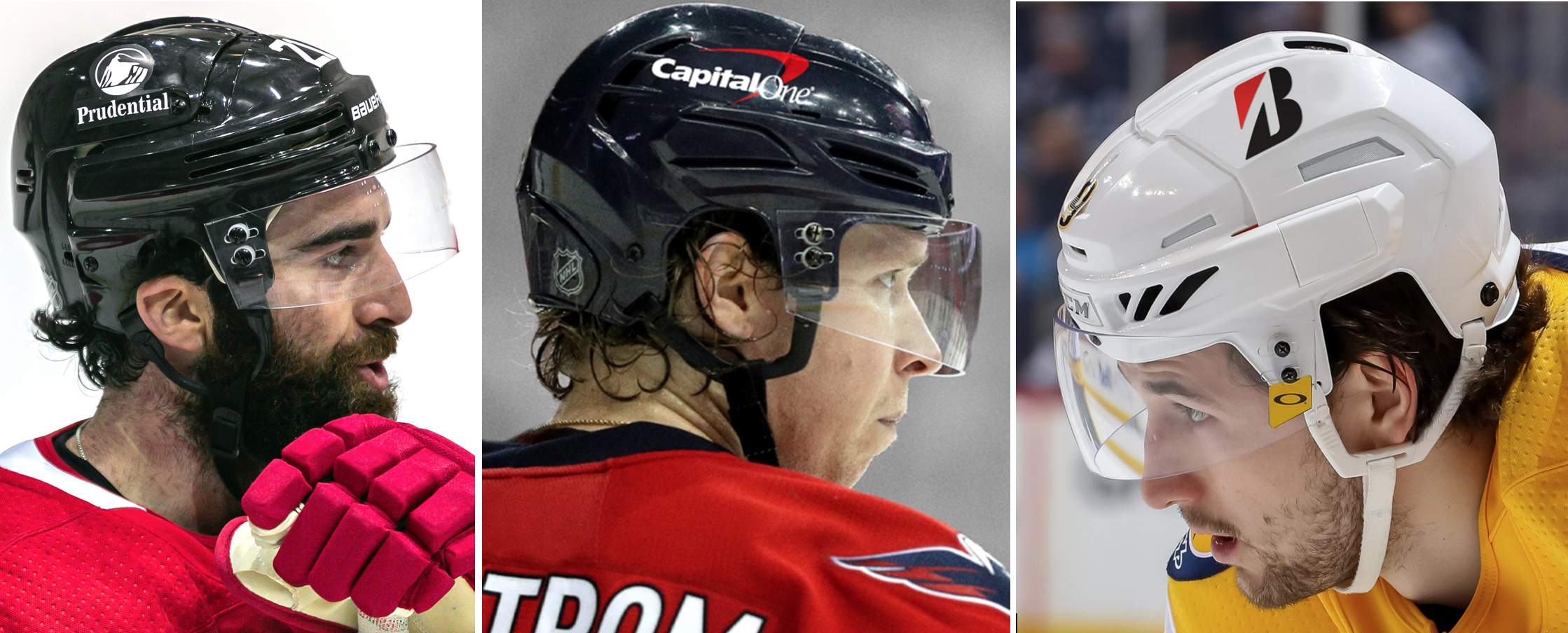 For all photos, click to enlarge
The NHL officially entered the world of uniform advertising yesterday, as the Devils, Capitals, and Predators announced that their inaugural helmet advertisers will be, respectively, an insurance company, a bank, and a tire manufacturer (as seen from left to right above).
Let's shift into FAQ mode:
So that's it — every NHL team will have helmet ads forevermore?
For now it's just a one-season program, although industry observers think there's a strong chance it will be extended beyond that. Teams aren't required to do it, but the expectation is that just about all of them will.
Will the ads appear on both sides of the helmet?
Yes.
Could they have a different advertiser for the other side of the helmet if they wanted?
As I understand it, that would not be permitted. Just one helmet advertiser per team.
Was there anything on that area of the helmet before?
Oh, just the team logo. Here's a comparison for all three teams — old versions on left, new on right: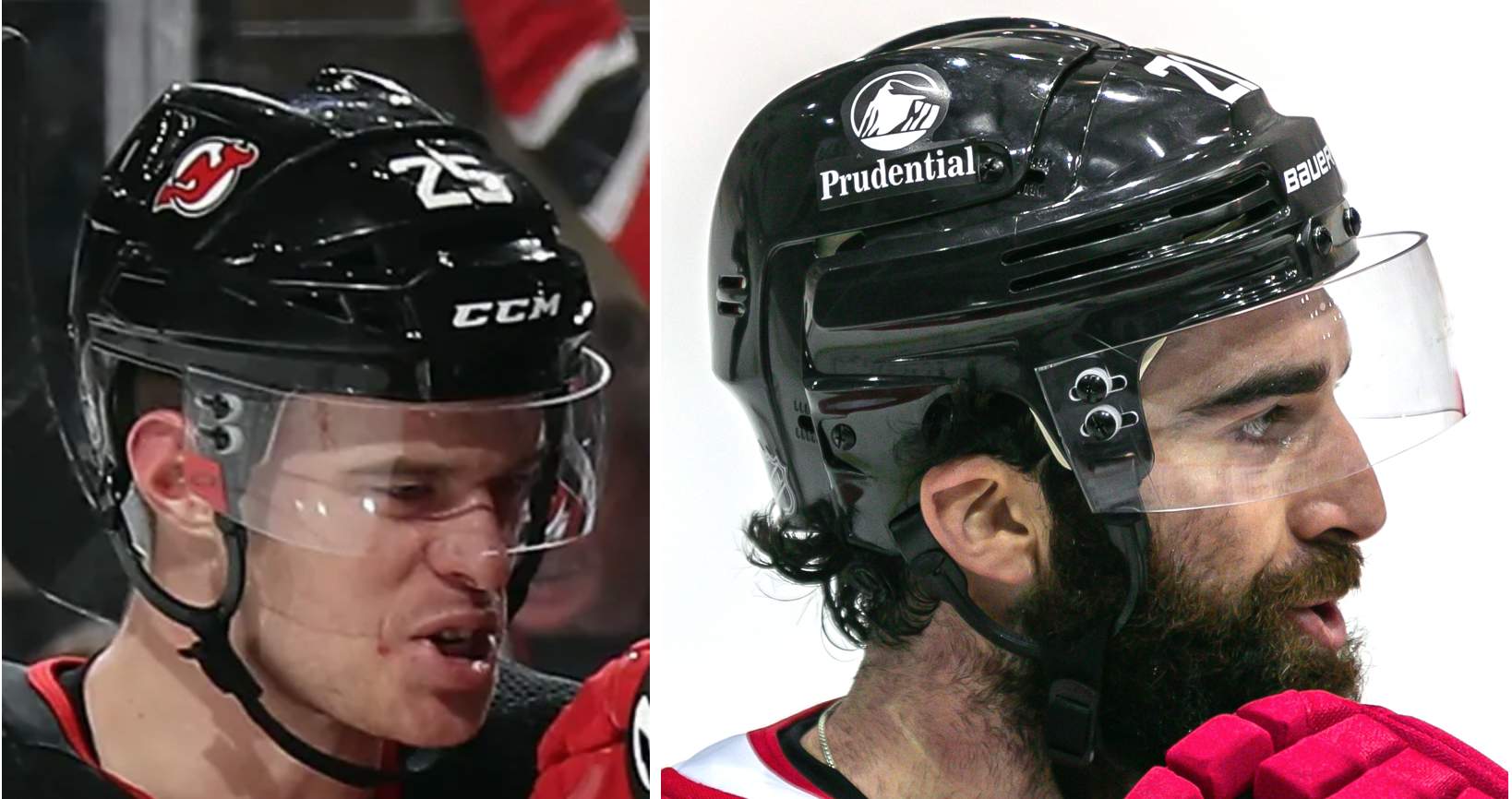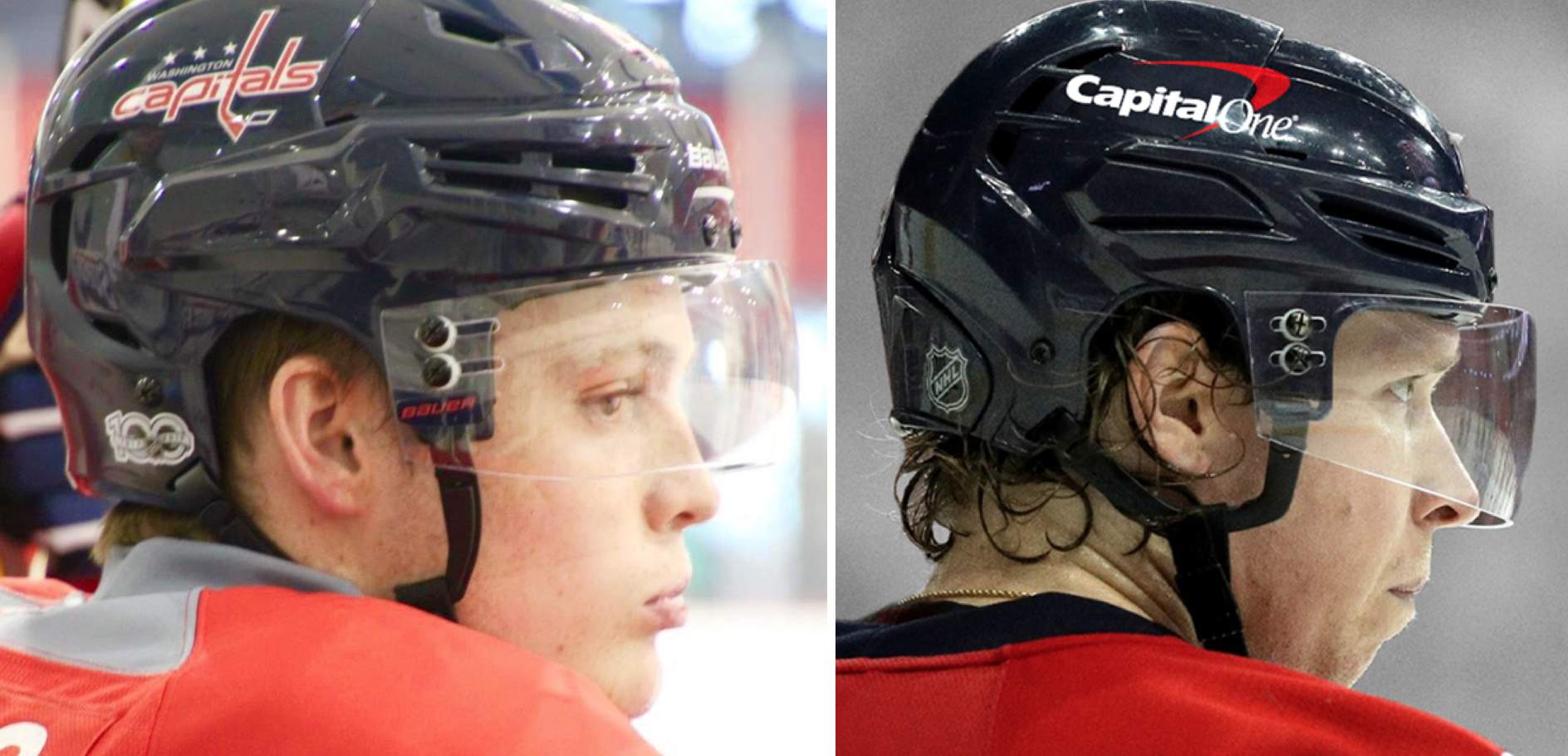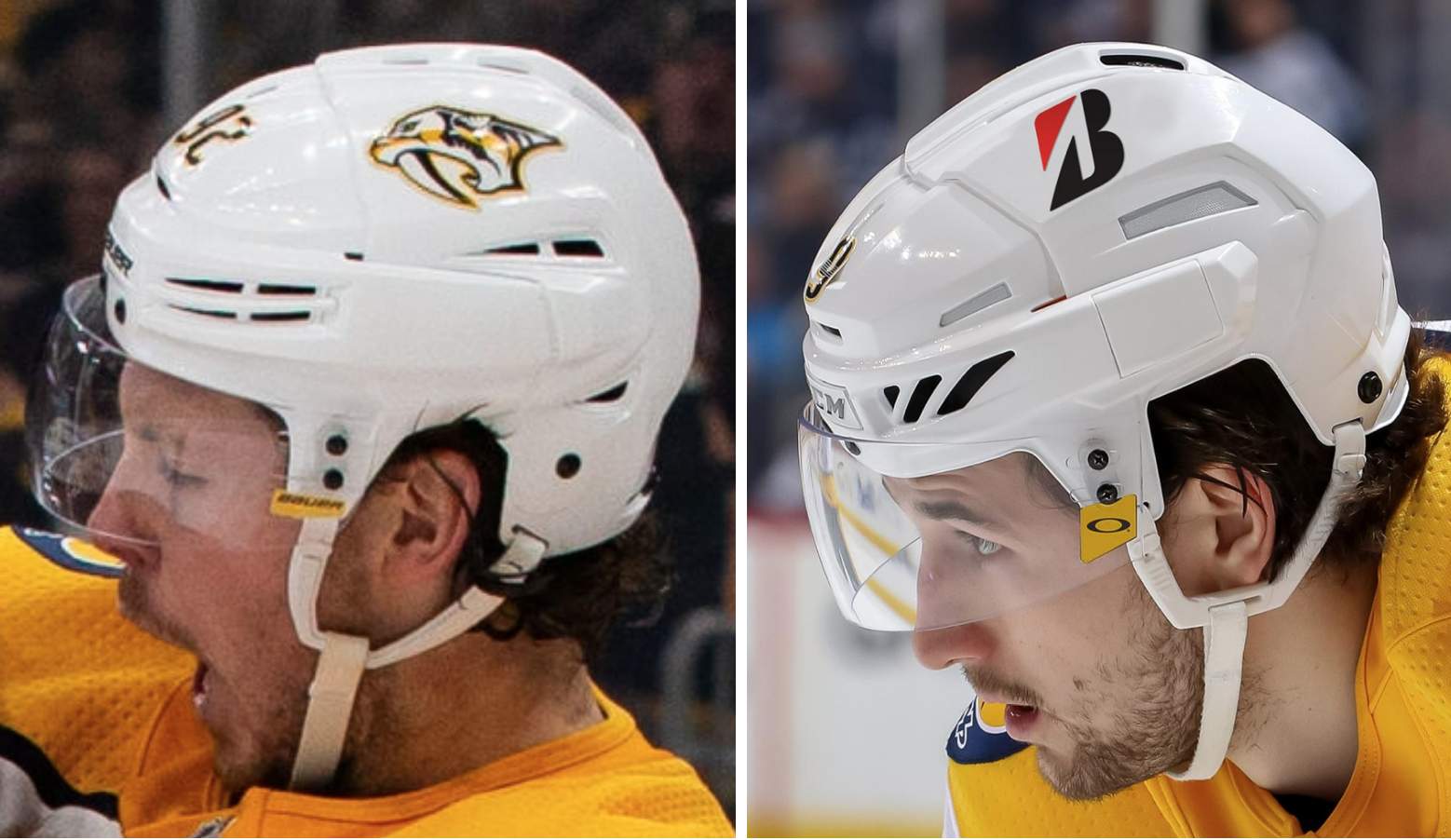 Will the ads also appear on goalies' masks?
I'm not sure. But I suspect the goalies will wear the ad decals on their backplates.
What about the officials' helmets?
Again, not sure.
It's interesting that all three of these teams' helmet advertisers are also the naming-rights advertisers for their respective arenas.
That's definitely not a coincidence. As I explained last week, these NHL helmet ads will mostly be "make-goods," meaning that they're designed to provide compensatory value to companies that didn't get the full bang for their advertising buck due to the pandemic. Arena-naming advertisers are first in line, because so much of last season was either cancelled or took place in neutral-site hubs. So for these helmet ads, either no cash was involved or the price was way below market value. In other words, these helmet ads aren't about generating revenue — they're about providing value that's already been paid for.
So does that mean all the other teams' helmet advertisers will also be their arena-name advertisers?
Too soon to say, but I suspect that many of them will be.
Why didn't you give these ads the Mr. Yuk treatment?
I considered it. But since these are the first NHL uniform ads, it seemed important to show them (plus I didn't want to bother my Photoshop guy so close to Christmas). For subsequent helmet ads, I won't show the helmet decals and probably won't Mr. Yuk them either — I'll just ignore them, at least here on the Uni Watch website.
Today's headline includes the word "Idiocracy," which you often use to describe advertising or branding developments that you dislike. Can you explain what you mean by that?
Sure. Idiocracy was a 2006 movie directed by Mike Judge. It's a satire about a futuristic world in which (among other societal ills) everything — everything — is advertised, sponsored, branded, endorsed, privatized, and so on. Here's a typical scene:
The full movie is available on various platforms.
It seems like a pretty big leap from a little helmet decal to that.
Maybe. But like I said in today's headline, it's a first step. And a couple of things from yesterday's announcements were distinctly Idiocratic. First, the package of photos that the Devils released yesterday to reporters, including me, featured various pics of players wearing ad-emblazoned helmets (which is what you'd expect) but also included an image called "Statue in Championship Plaza.jpg," which showed the ad decal plastered onto the helmet of the statue outside the Devils' arena: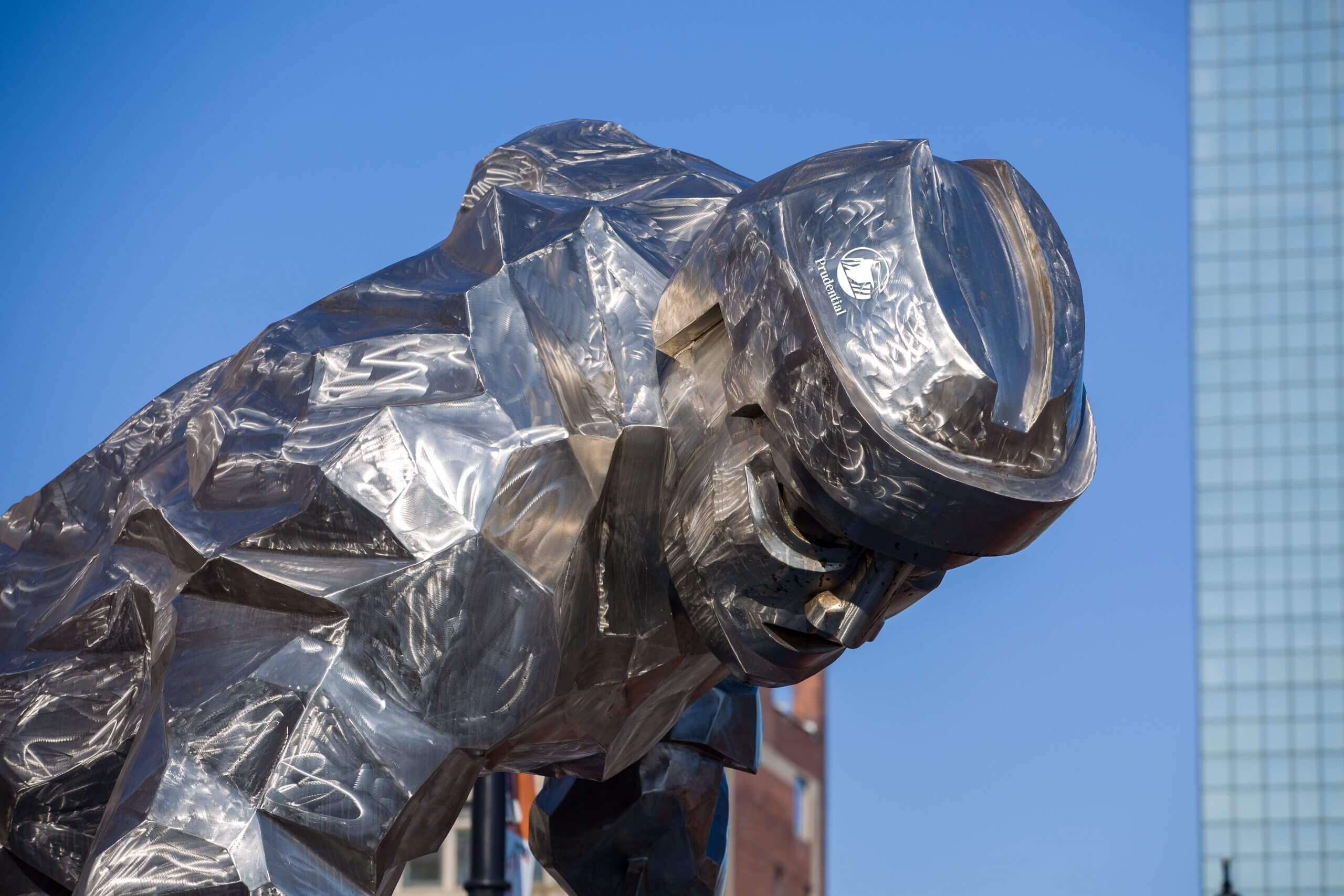 After I tweeted that photo and called it the "grossest part of the Devils' helmet-ad deal," a team spokeswoman contacted me. "This was a joke," she said. "We are not doing this. It's not real."
I'm certainly glad to hear they're not doing it. But why would they joke about it? What exactly is the joke, even? What's funny about it, except in an Idiocratic way?
The other eyebrow-raiser from yesterday is how the Capitals and Predators described their helmet advertisers. Did they say "advertiser"? No, of course not. "Sponsor"? Nope. "Partner"? Close, but you're not quite there yet.
The Caps and Preds both described their new helmet advertisers as — get this — "helmet entitlement partners."
I'd give anything to see the other phrases on the list before it got whittled down to that one. (If anyone has info on that, do tell.) I mean, "helmet entitlement partners" — what does that even mean? At some point this shit just becomes Orwellian. It sounds like a self-parody, or a Saturday Night Live sketch — or an outtake from Idiocracy.
What did the Devils call their helmet advertiser?
They didn't directly describe the company. Instead, they said that they're proud "to have brand placement on our helmets." Again, anything to avoid using the word "advertising."
You're a writer, so you get too hung up on the wording of these descriptions. You're always saying how there's a big difference between a sponsor and an advertiser, but I think they mean the same thing, and so do most fans. Not everyone thinks about words like you do.
Fair enough. So let's try a thought experiment: Let's say, for the sake of this discussion, that you're right, and that there's no meaningful difference between "sponsor" and "advertiser." If that's the case, then we would expect those two terms to be used roughly the same amount in team press releases, social media posts, and so on, right? After all, you say they're interchangeable, so why wouldn't they be used in roughly equal measure?
But the reality, as I think we all know by now, is that teams never refer to uniform ads as "advertisements," nor do they ever refer to the companies purchasing those ads as "advertisers." So clearly I'm not the only one who sees a difference between those two terms — the teams and leagues see it as well.
Why do you think they word things that way?
I think they recognize, deep down, that what they're doing is soulless and shameful, and I think they also know that most people have a generally negative perception of the advertising industry. So they do their best to avoid referencing that word, even if it means they end up tying themselves into rhetorical knots.
You're such a hypocrite! All this anti-advertising talk, but your website is littered with ads!
Sigh. We've been through this so many times. Here, read this.
I've read that page before. Basically, you think uniform advertising sucks but web advertising is fine, which is mighty convenient for you.
Actually, there are all sorts of web advertising that I'm not fine with. For example, I turn down requests almost every week from companies that want to put video ads on Uni Watch, because I don't want those types of ads on our site (even though video ads are much more lucrative than static ads). And I turn down requests literally every day from companies that want to run "sponsored posts" or paid links on Uni Watch, because I want no part of that stuff.
You're gonna get a sore shoulder from patting yourself on the back like that.
Oh, I'm not suggesting that I deserve a medal or anything. I'm just explaining (for the umpteenth time) that not all advertising is equal — I'm fine with some kinds, not so fine with others. Even if you're okay with uniform ads, there are probably some places where you think advertising doesn't belong (like on the door of City Hall, or in the hallways of your kid's elementary school, or in giant LED lettering on your neighbor's roof). If that's the case, then we basically agree that there are certain lines that advertising should not cross — we just happen to draw those lines in different places.
I don't see what all the fuss is about. Every time there's a new type of uniform branding or advertising — the New Era logo on MLB caps, NBA uni ads, the Nike logo on MLB jersey chests, and now NHL helmet ads — we hear how it's going to be the end of the world. But the games keep being played and the world keeps on spinning. What the big deal?
Respectfully, I think you're exaggerating. Nobody ever said uniform advertising would be the end of the world. But each turn of this particular screw does make the world, or at least our little corner of it, a bit less pleasant, less enjoyable, more annoying, more dispiriting. It's not a nuclear bomb, or even a neutron bomb; it's more like death by a thousand cuts, or a million mosquito bites.
No cuts or bites for me — I like uniform advertising! I hope we see more of it.
That's a perfectly legitimate position. I just happen to disagree with it.
I don't like helmet advertising, but they need the revenue to make up for their pandemic losses. How do you expect them to do that?
As I've already explained, most of these helmet deals are make-goods, so they're not generating new revenue.
But let's look at the larger implication of your statement: Do they really need to make up revenue, or do they just want to? According to the league's own figures, last season's revenue (which is not the same as last season's profit) was down by 14% over the previous year. That's a drop, for sure, but it's not a drastic drop. Businesses all over America dealt with similar revenue decreases last year, and most of them didn't choose to sell their souls in response. When you say they "need" to make up for last revenue, you're basically treating the pre-pandemic revenue level as an entitlement. I don't see it that way.
Helmet ads are better than jersey ads.
Sure, and the flu is better than Covid. But I'd rather just say healthy and not get sick in the first place.
Helmet ads suck, but they're better than having the season cancelled.
Okay, but there's no indication that these helmet ads — most of which, again, are make-goods, not revenue sources — are the difference-maker in terms of saving this season. Moreover, there's no indication that a 14% revenue drop would force the league to cancel its season.
I get what you're saying, and I even agree with most of it, but I just don't have the energy to oppose every little thing.
I totally get that. We all have to pick our battles. I've happened to pick this one; you may pick other ones. Godspeed to both of us.
Any other news related to all this?
Yes. The Capitals' helmet advertiser will also be the "presenting partner" of their Reverse Retro jersey, which apparently means that all of the team's RR games will be "presented by [such-and-such bank]" — which of course is just another form of advertising, although they'll never use that word.
———
I think that covers it. The NHL season begins on Jan. 13 — three weeks from today.
• • • • •
• • • • •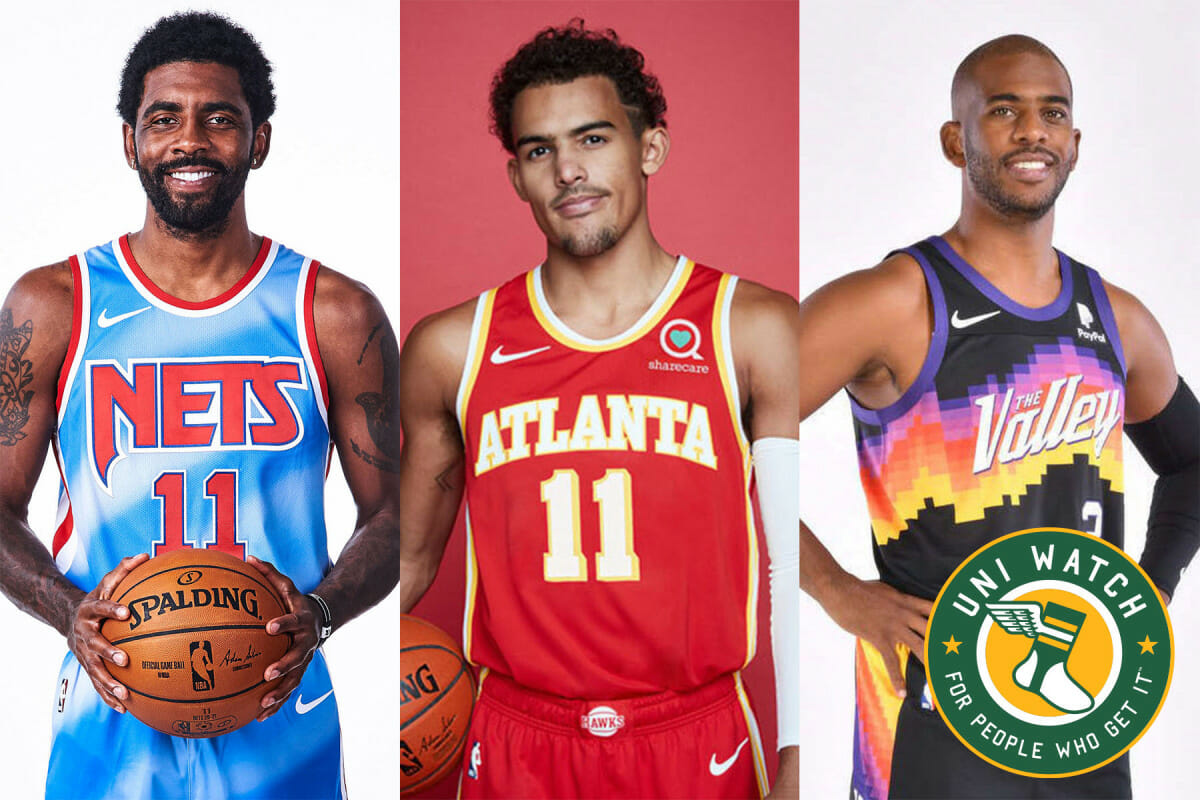 Click to enlarge
NBA Season Preview reminder: In case you missed it on Monday, the annual Uni Watch NBA Season Preview, with everything you need to know about this season's new uniforms, logos, courts, and more (including the Nets' new tie-dye throwback, the Hawks' new uni set, and the Suns' new City alternate, all shown above), is available now on InsideHook. Enjoy!
• • • • •
• • • • •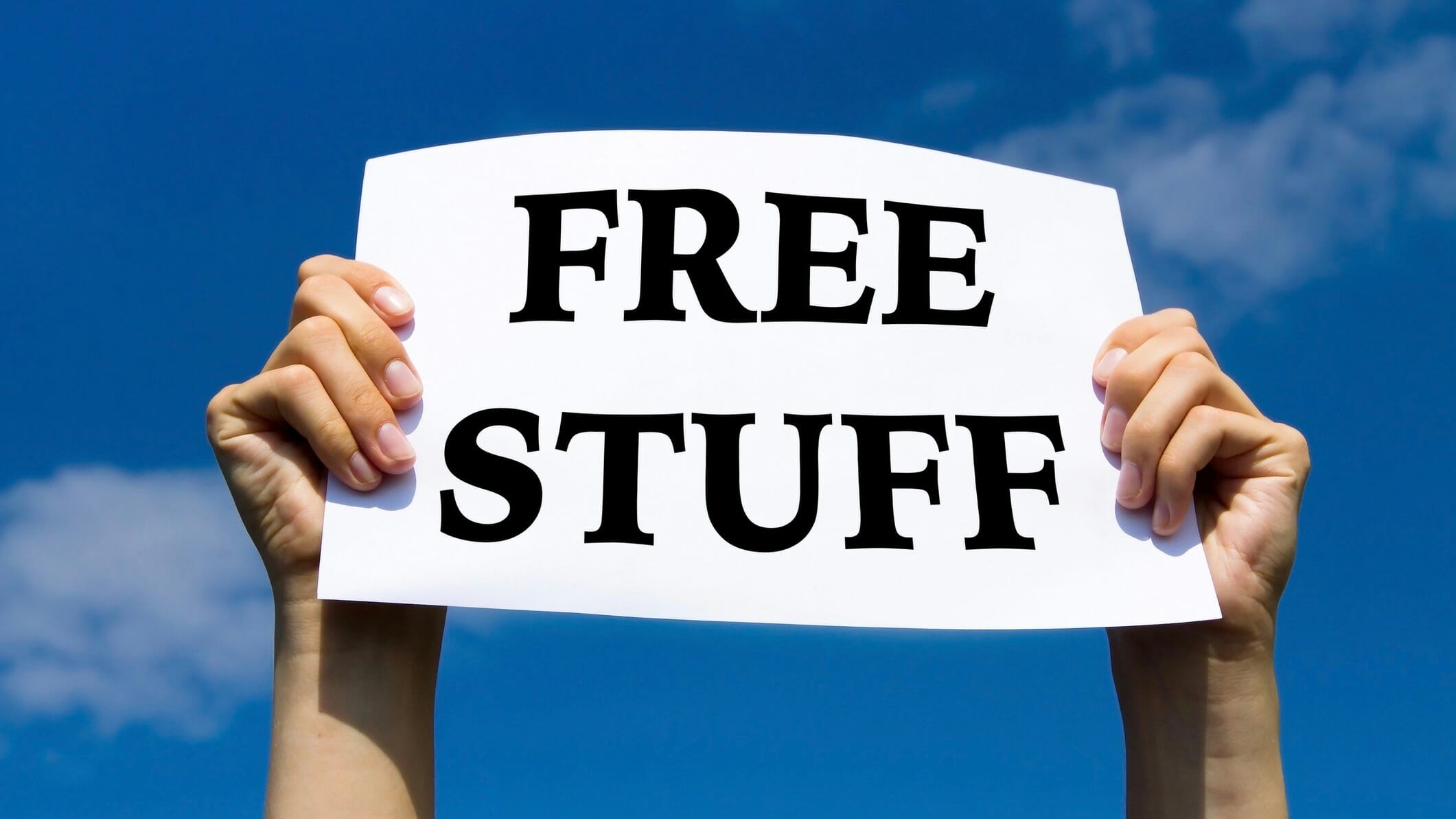 LAST CALL for the year-end raffle: Today is the final day to enter our annual year-end raffle, in which I give away all the freebies I've received over the course of the year. Full details here.
• • • • •
• • • • •
The Ticker
By Lloyd Alaban

Baseball News: The Venezuelan Professional Baseball League has opened a new stadium in the city of Macuto, which is currently being used as a bubble site as part of this season's pandemic safety protocols and will serve in the future as the home of the Tiburones de La Guaira (from Kary Klismet).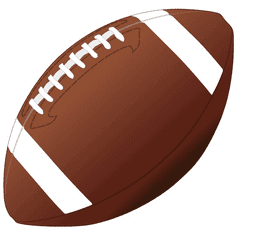 Football News: Here's a Calgary Stampeders uniform history (from Wade Heidt). … LSU wore the same uni combo for every game this season because they had no non-conference games due to the pandemic (from Ernie Ballard). … Nevada was penalized for unsportsmanlike conduct with 17 seconds to go in the Idaho Potato Bowl last night because the team gave head coach Jay Norvell a French fries shower (instead of a sports drink shower) and some of the fries landed five yards onto the field of play (from Mike Chamernik). … Here's a graphic showing all the jersey motifs and uni numbers for NFL players who played college ball under new Illinois coach Bret Bielema (from Scott Hurley).

Hockey News: Flyers mascot Gritty has started an online petition to be allowed to participate in NHL game activities in spite of pandemic safety restrictions in the upcoming season (from Kary Klismet). … Here are the masks for Team Canada goaltenders Devon Levi, Dylan Garland, and Taylor Gauthier for the upcoming World Junior Hockey Championships (from Wade Heidt). … The Caps will unveil a new alternate uniform after Jan. 1.

NBA News: No ad patch for Warriors SG/SF Kent Bazemore last night against the Nets (from Christophe Davy). … A Nike bike-share bike has been spotted in Portland with a paint scheme based on the Blazers' new City uniform (from Chris Lamb). … The Lakers said they won't unveil their championship banner until fans can be on hand for the ceremony (from Kary Klismet). … Lots of NBA courts are apparently featuring ads along the baseline this season. … Although the Bucks' uniforms are currently ad-free, team prexy Peter Feigin says he expects to have a new advertiser in 2021 (it's at the very end of that Q&A piece). As usual, both the interviewer and Feigin avoided using any variant of the word "advertiser," simply referring to the uni ad as a "jersey patch."

College Hoops News: Akron wore pink last night (from Aaron Putka). … VCU G Nah'Shon Hyland's uniform side panels were badly mismatched last night. Turns out he has his jersey specially tailored because he likes to wear it tight (from Mario Murillo and Jarrett Mustain). … An Indiana Hoosiers blog has put together a list of high school gyms that could serve as NCAA Tournament sites if the tourney is held entirely within the state of Indiana due to pandemic-related safety regulations (from Kary Klismet). … Also from Kary: Did you know that in the late 1960s and early '70s, Gonzaga wore sleeved basketball jerseys with the school's initials on the sleeves and no wordmark across the chest? … The scorebug for yesterday's Albany/Niagara game showed both teams in purple, even though neither team was wearing purple (from @JW8771). … Michigan State wore their ridiculous BFBS alternates the other night (from @SportsConcepts1).

Soccer News: Here are the mascots for the six remaining teams in Japan's Emperor's Cup, Japan's national soccer championship (from Jeremy Brahm). … Also from Jeremy: New kits for Japanese side Zweigen Kanazawa. … Ricardo Ferretti, coach of Mexican side Tigres, wore a pink bib on the sidelines yesterday (from Trevor Williams).

Grab Bag: A Redditor has broken down number fonts and their effectiveness in Formula 1 (from Greg Schwanbeck). … Here's an interesting article about the most controversial logo rebrands of 2020 (from Kary Klismet).
• • • • •
• • • • •