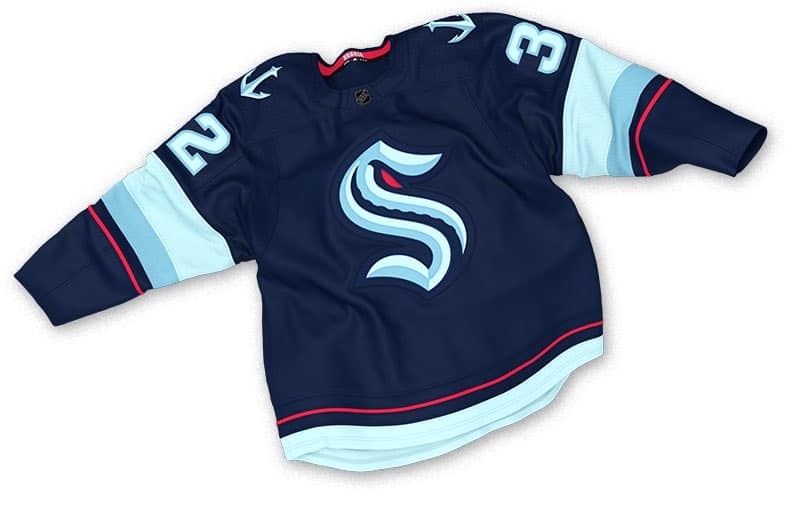 Click to enlarge
Seattle's NHL ownership group finally made it official yesterday: The city's new team, which will begin play in the fall of 2021, will be called the Kraken.
I'm happy about the name, which is the one I've been rooting for all along. Granted, I'm generally of the mindset that team names should end in "s" (or, in MLB, "x"), but Kraken is too much fun not to use.
They released a decent number of visual elements yesterday. Let's go one major element at a time, beginning with…
The Colors

Okay, I get it — they're going for an aquatic theme here. But still, that's a lot of shades of blue, no? And did the league (or the uni-verse) really need another team using navy as its primary color?
Also: Surprising to a see a Seattle team not using green (or emerald, or whatever).
The Logos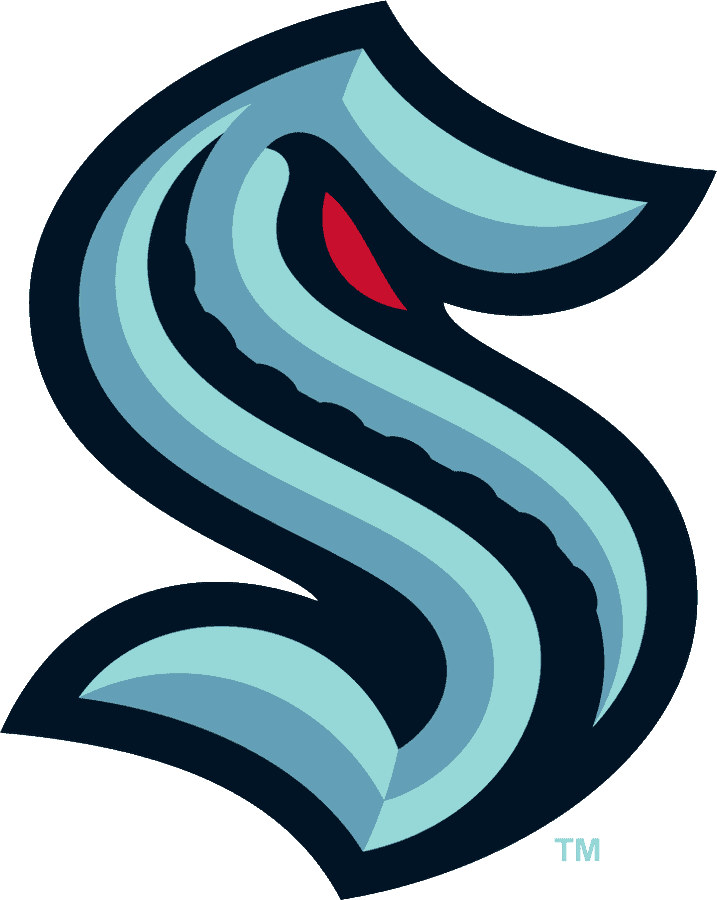 The primary mark, shown above, is an interesting piece of design. The "S" shape is strong, and the eyeball and tentacle are both clever … but I don't really love it. Needs more tentacles, more color, more something. If they'd gone with a design featuring an actual kraken instead of a letter, this would make a superb secondary logo. But it doesn't quite work for me as the primary.
Meanwhile, here are the real secondary logos (click to enlarge):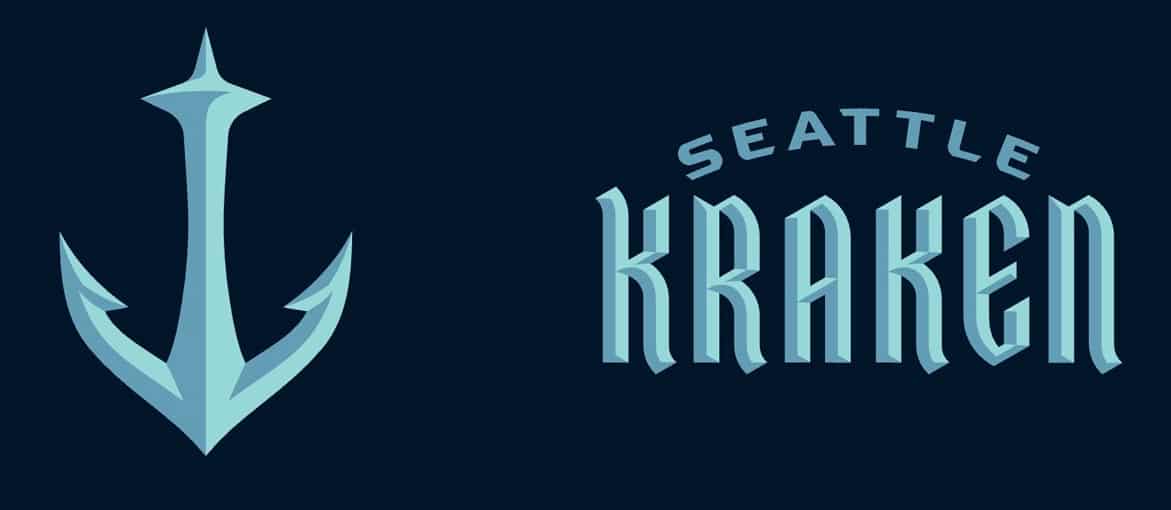 The barbed anchor topped by the Space Needle is fantastic. The wordmark? Looks like the label for a brand of Russian vodka. And too bad about all that beveling.
Question: How is it possible that you name your team after a mythical giant squid and none of your logos show a mythical giant squid? I mean, I get that sometimes less is more, hinting at something can be better than actually showing it, blah-blah-blah, and on some level I respect the restraint they've shown in that regard. I also realize they may have decided that the Red Wings have already cornered the market on cephalopod mascots — but if that's the case, why go with Kraken as your team name to begin with? Having the visual package provide only the barest hint of an actual kraken seems like a missed opportunity.
The Uniforms Jerseys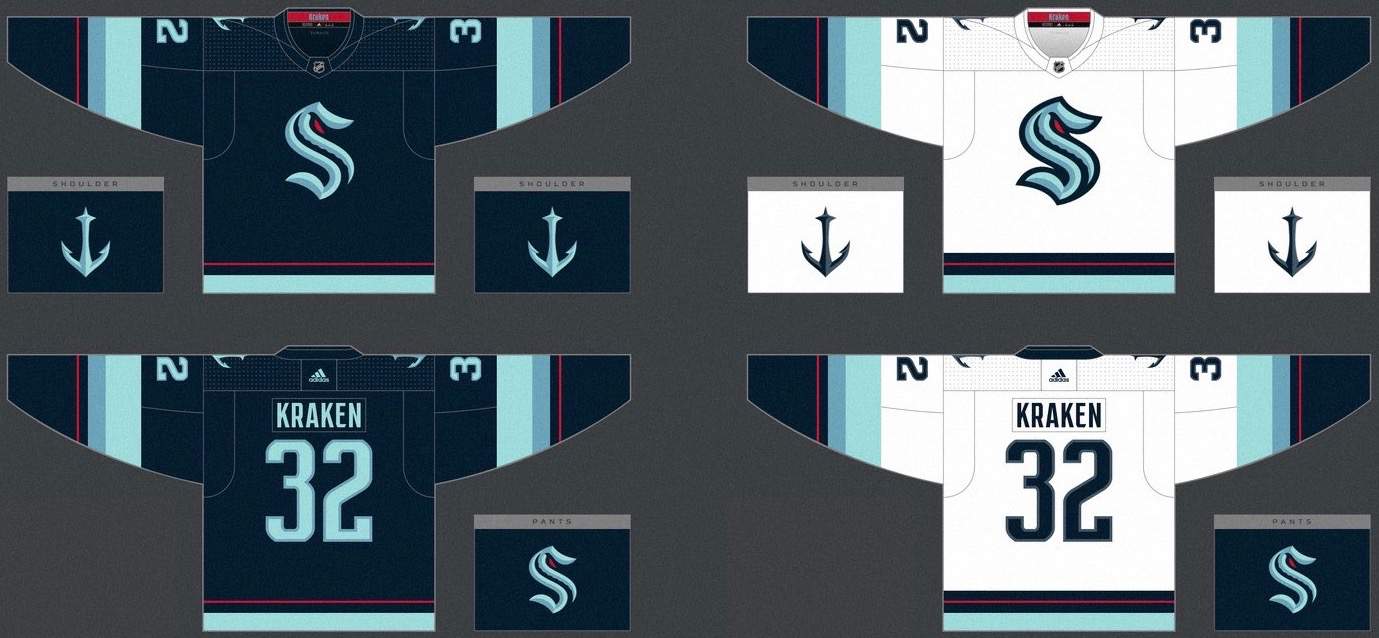 Graphics via Icethetics; click to enlarge
Sigh — yet another unveiling that shows only the jerseys, not the full uniforms. Whaddaya gonna do.
Anyway: As is usually the case with hockey uniforms, I like the white design much more than the colored one (and really wish the NHL would go back to the white-at-home format, but that's another argument for another day). Overall, they're not bad, and I think the primary logo actually looks better on the jersey than it does by itself. Pending the unveiling of the pants, socks, and helmets, I'd say this feels like a middle-of-the-pack NHL set — neither awesome nor awful.
A few observers noted some visual echoes of previous NHL designs:
I'm getting a late 90's Vancouver Canucks vibe from the Kraken myself. pic.twitter.com/n3os108Kna

— Kev O'Content Jr. (@KevOContent) July 23, 2020
I mentioned earlier that it was surprising to see a Seattle team not using green. Twitter-er Brendan Bresnahan apparently had the same thought — he swapped out the red elements for green:
Green would have been better! pic.twitter.com/qlEtVZ39cd

— Brendan Bresnahan (@brezvideo) July 23, 2020
Granted, I love green. But still, I think Bresnahan's edit looks sooooo much better than the real design. Wish they'd gone in that direction.
———
Overall: Love the name, feel like they could've done more with the identity.
There's a lot more info — much of it wonderfully animated and cringe-inducingly worded — here, and there's some additional background info on how the team identity was developed here.
• • • • •
• • • • •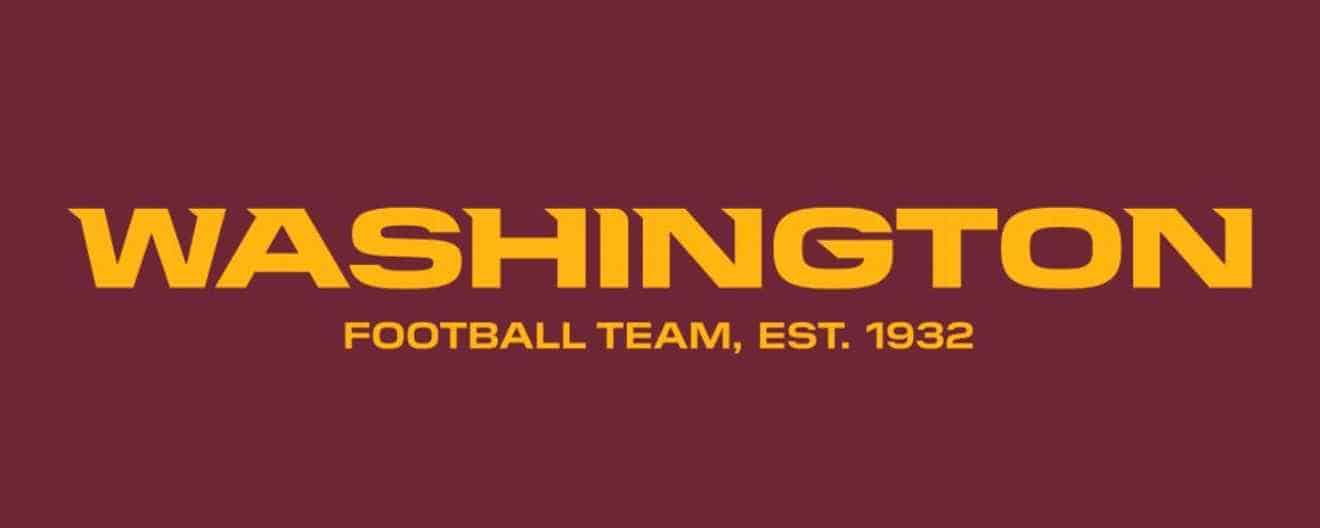 Meanwhile, over in DC…: Just as the Kraken thing was happening, word came down that the NFL's Washington football team will be officially known as, um, the Washington Football Team, at least for now. There was some initial confusion about how long this placeholder identity would be used, but beat writer Ben Standig says it will stay in place throughout the 2020 season (assuming there is a 2020 season, which is still not a sure thing). This temporary name will give the team time to choose a new identity for 2021.
The team's colors will remain the same, at least for now. The chest wordmark will change from "Redskins" to "Washington," and the helmet will now carry TV numbers instead of a logo. Here are some rather sloppily Photoshopped images that the team released (click to enlarge):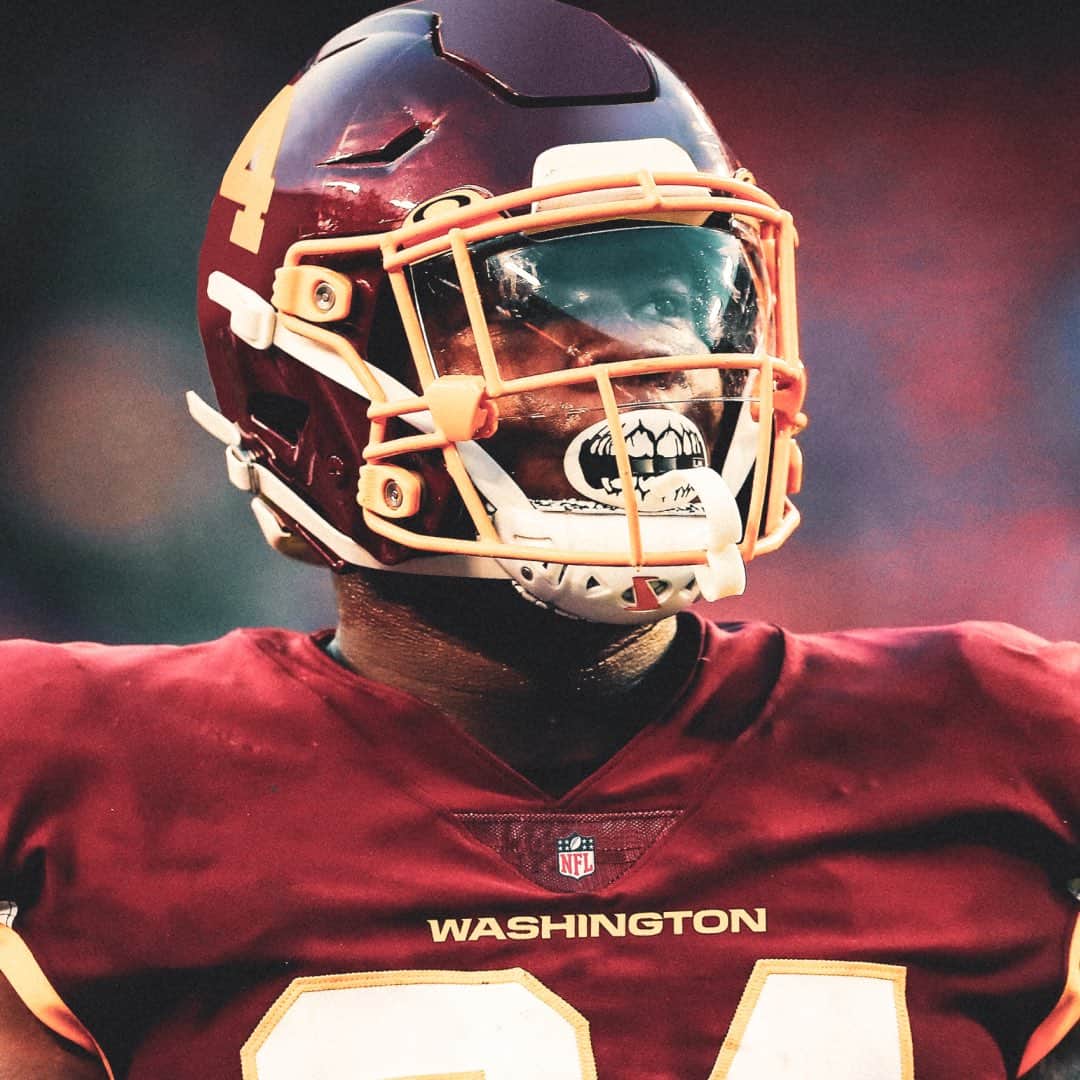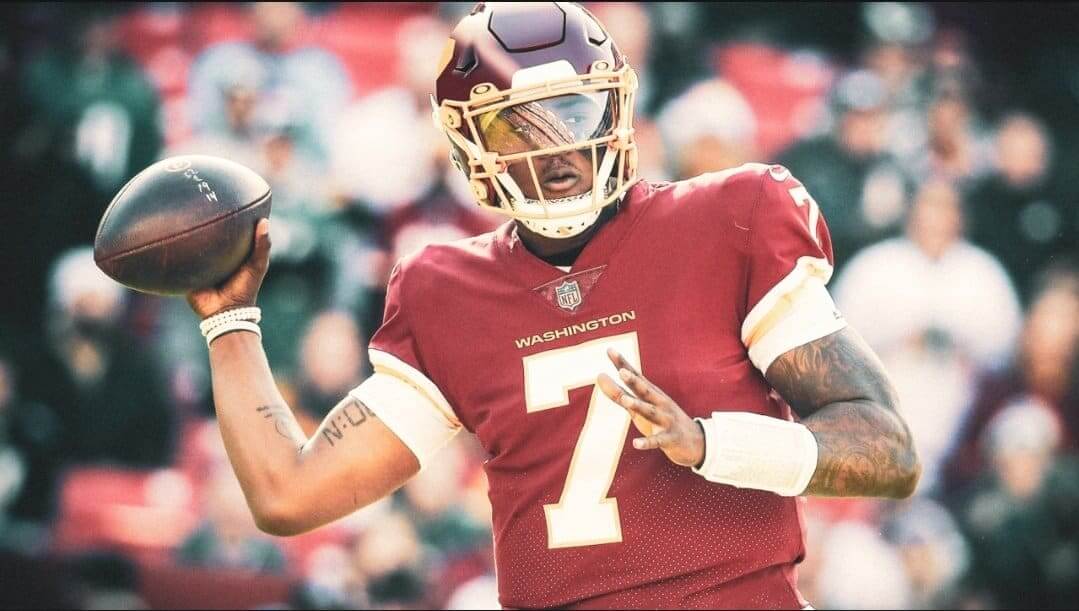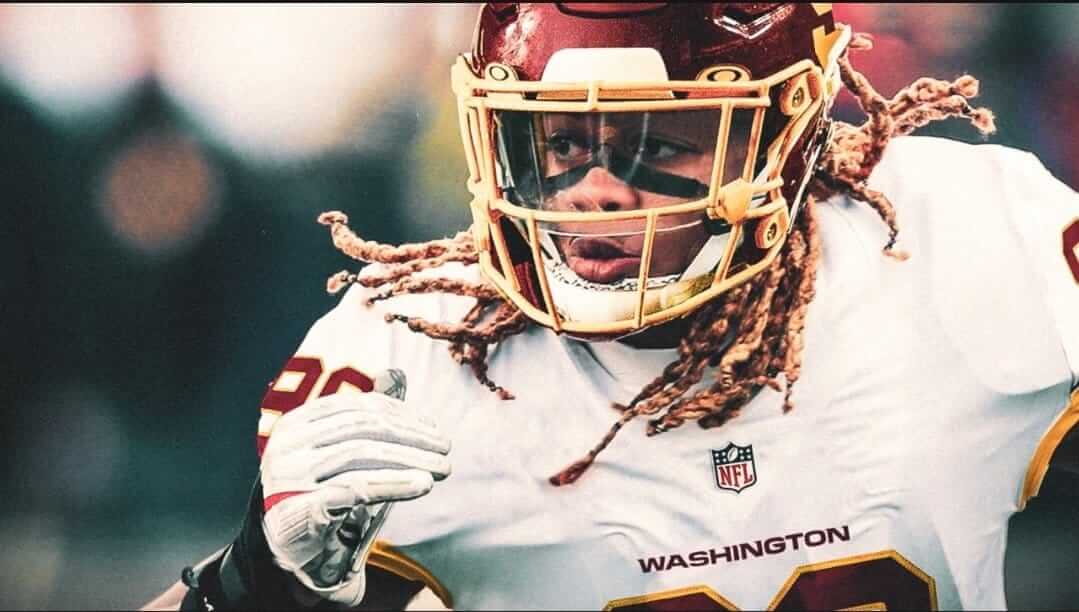 It's a reasonable solution, although I'm a bit surprised they opted not to retain their very identifiable helmet striping. On the plus side, we suddenly have two NFL teams with TV numbers on their helmets: Washington and the Chargers. When's the last time that was the case?
Meanwhile, the team's gridiron will feature the NFL logo at midfield: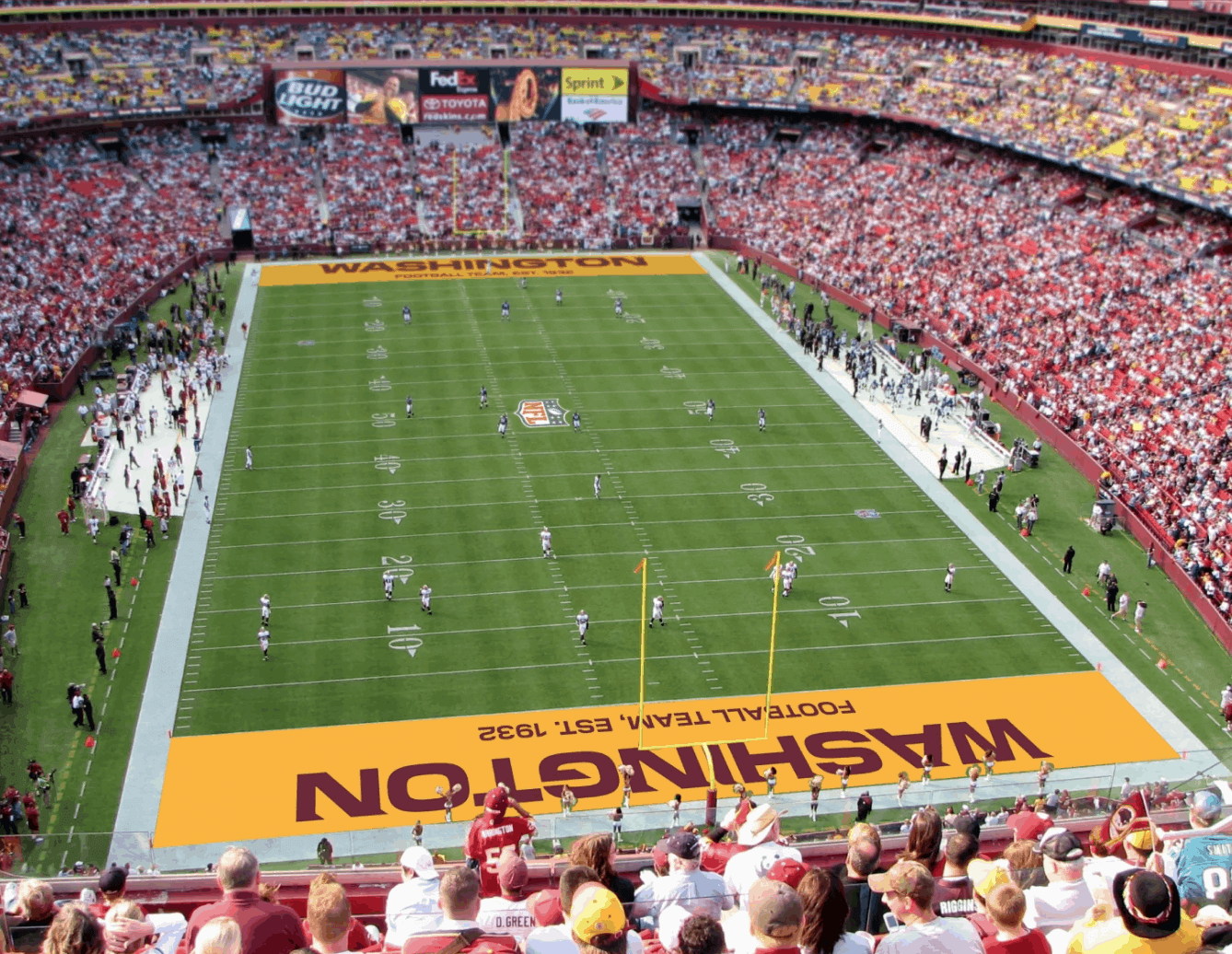 Might be nice if they'd bothered to remove the old logo from the Jumbotron and a fan's pennant, eh? Again, sloppy work.
Additional info and photos are available here.
• • • • •
• • • • •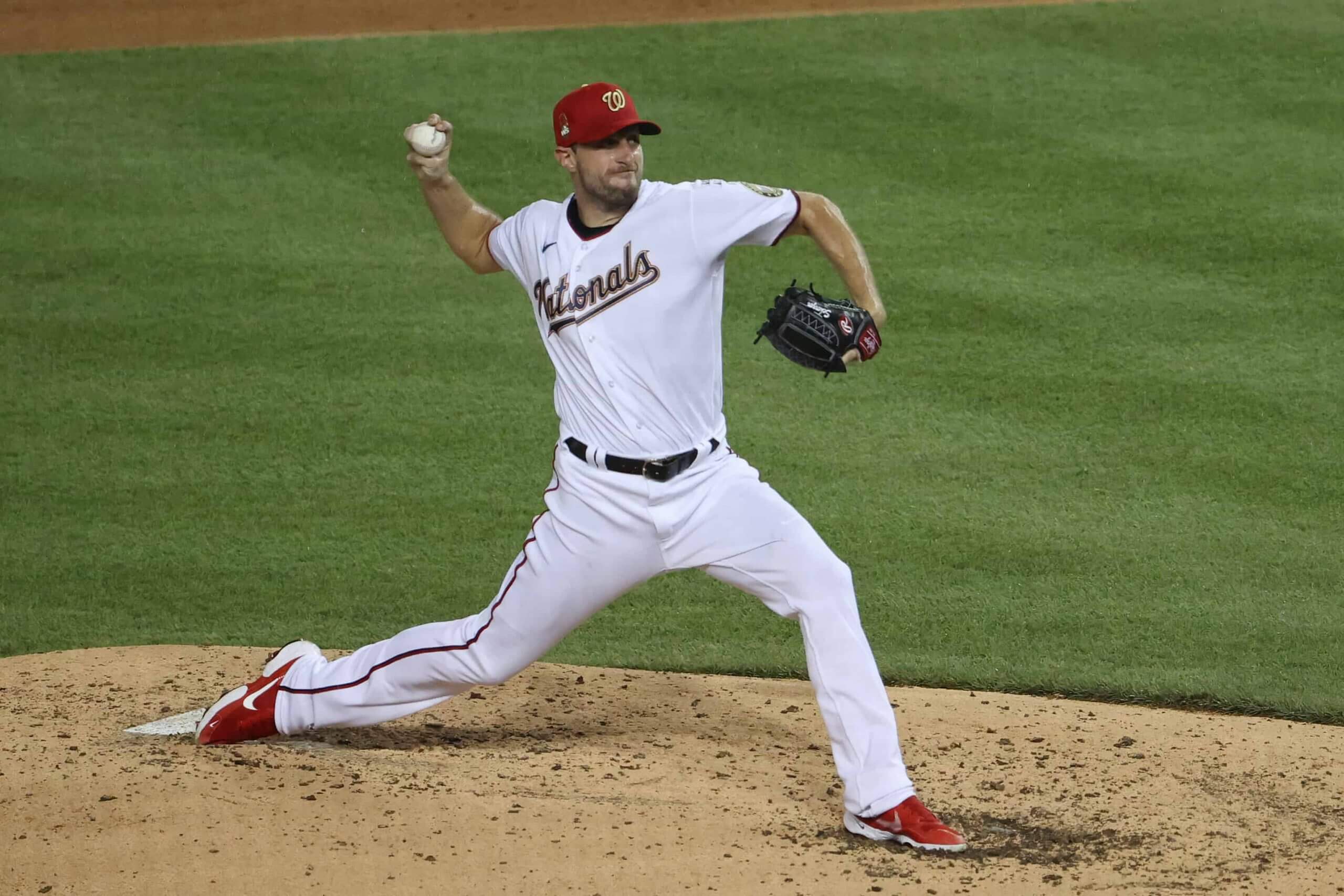 For most pics in this section, click to enlarge
Play ball!: The MLB season finally began last night, as the Nationals hosted the Yankees. Per recent MLB custom, the Nats, as reigning World Series champs, wore gold-trimmed uniforms. The big surprise, at least to me, was that the jerseys didn't have front numbers. The good thing about this is that the chest script wasn't slanted quite so severely as on the team's navy or white alternate jerseys. The bad thing is that the lack of the front number left the jerseys looking a bit empty and incomplete, at least to me.
The lack of the front number caught me by surprise, so I went back and looked at the entry I wrote two weeks ago about the gold-trimmed uniforms. Had I somehow missed the missing number? As it turns out, none of the earlier photos showed the lower part of the jersey, and I mistakenly assumed that it would be there.
In other news from Opening Day Night:
• Players wore Black Lives Matter T-shirts during pregame activities:
Showtime. #OpeningDay #NYYforNY @Giancarlo818 @TheJudge44 pic.twitter.com/pkQPmWWKJr

— New York Yankees (@Yankees) July 23, 2020
• Prior to the national anthem, all players on both teams kneeled while holding a very long piece of black fabric as a symbol of fighting injustice and supporting equality:
Today, and every day, we come together as brothers. As equals, all with the same goal – to level the playing field. To change the injustices. Equality is not just a word. It's our right!

Today we stand as men from 25 nations on 6 continents.

Today, we are one. pic.twitter.com/vKUGdRfwgQ

— MLB (@MLB) July 23, 2020
The players then stood for the anthem.
• Infectious disease specialist Dr. Anthony Fauci wore a Nats "World Champions" mask and gold-trimmed jersey and cap while throwing out the first pitch: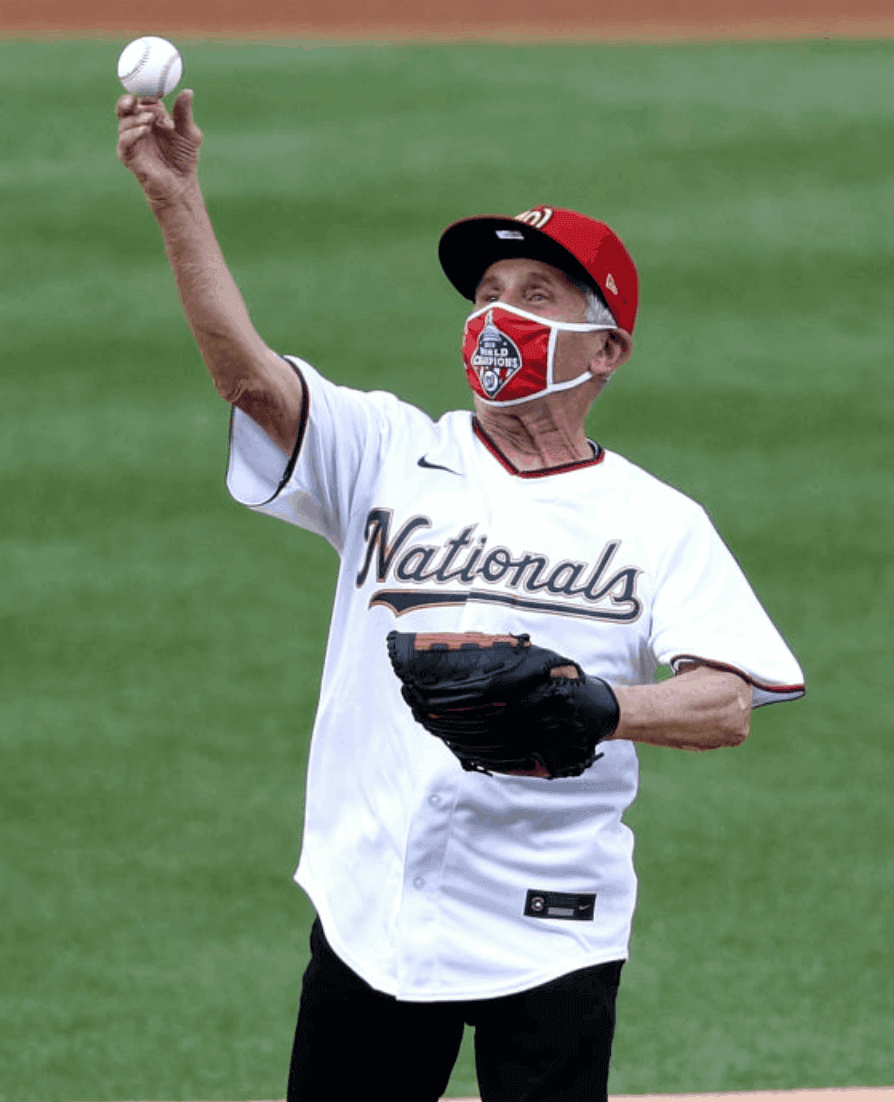 His pitch was terrible. The best joke I heard about this was that he doesn't want anyone to catch anything.
• Many players wore masks. In what I believe is a new development, some of the masks included the MLB logo, which I don't recall seeing in any of the summer camp games or scrimmages: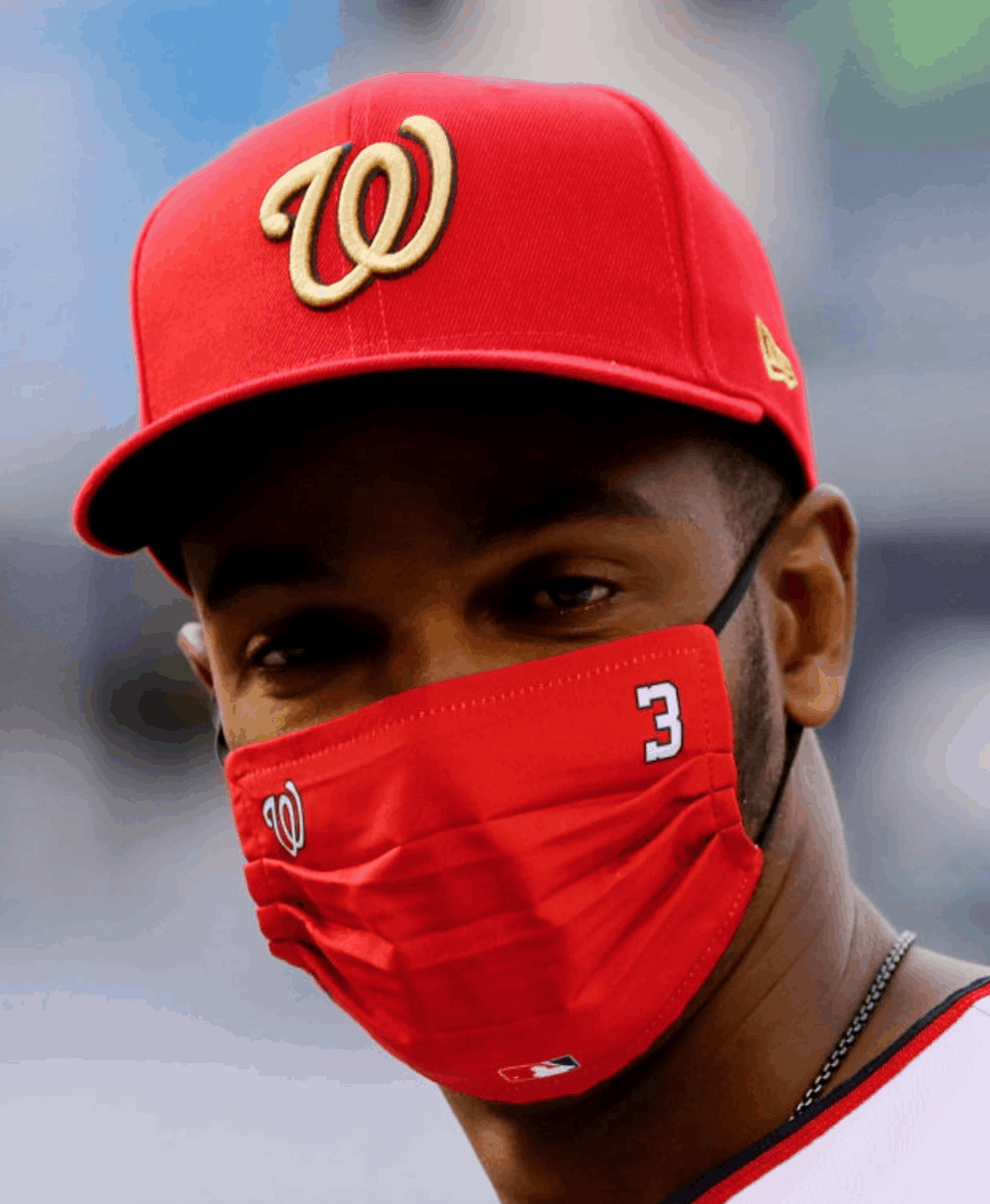 • As I mentioned in yesterday's post, a Black Lives Matter/MLB logo was added to the back of the mound. No ad printed or projected on the mound alongside it (although there were garish ads outside of the baselines):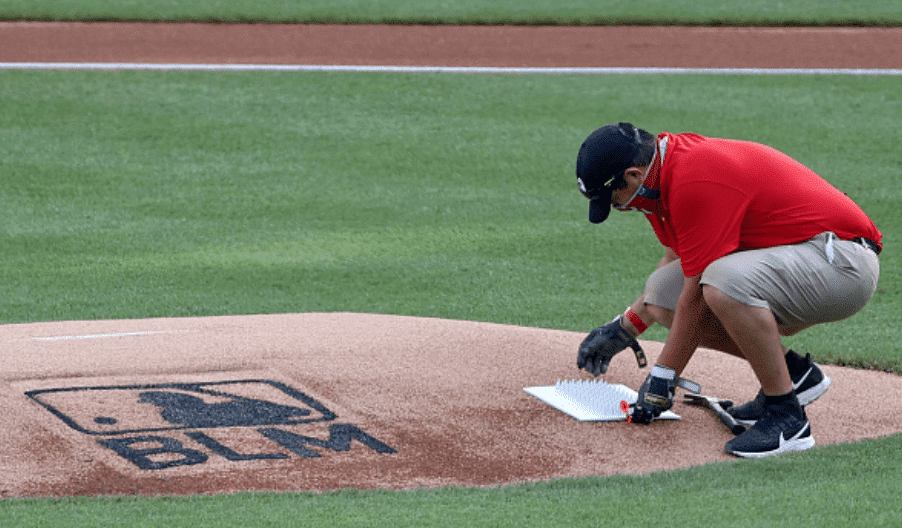 • In that last photo, you can see that the Nats have not gone with the faux-fan cardboard cutouts. I just assumed that was going to be a universal thing. Interesting to see that it's not.
• As mentioned in yesterday's post, MLB made the last-minute decision to allow players to add either "Black Lives Matter" or "United for Change" sleeve patches. Many players wore both: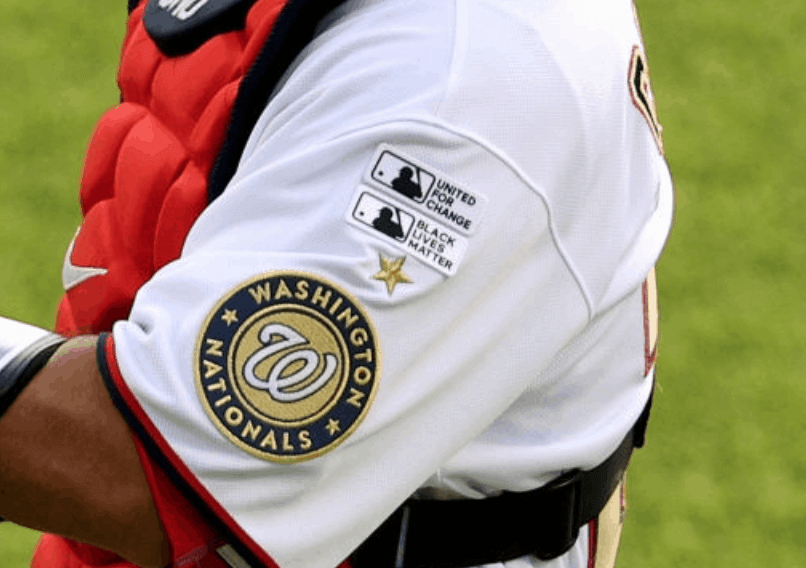 • Nats first baseman Eric Thames likes his sleeves tailored a bit short, which had the effect of pushing his social justice patches up onto his shoulder: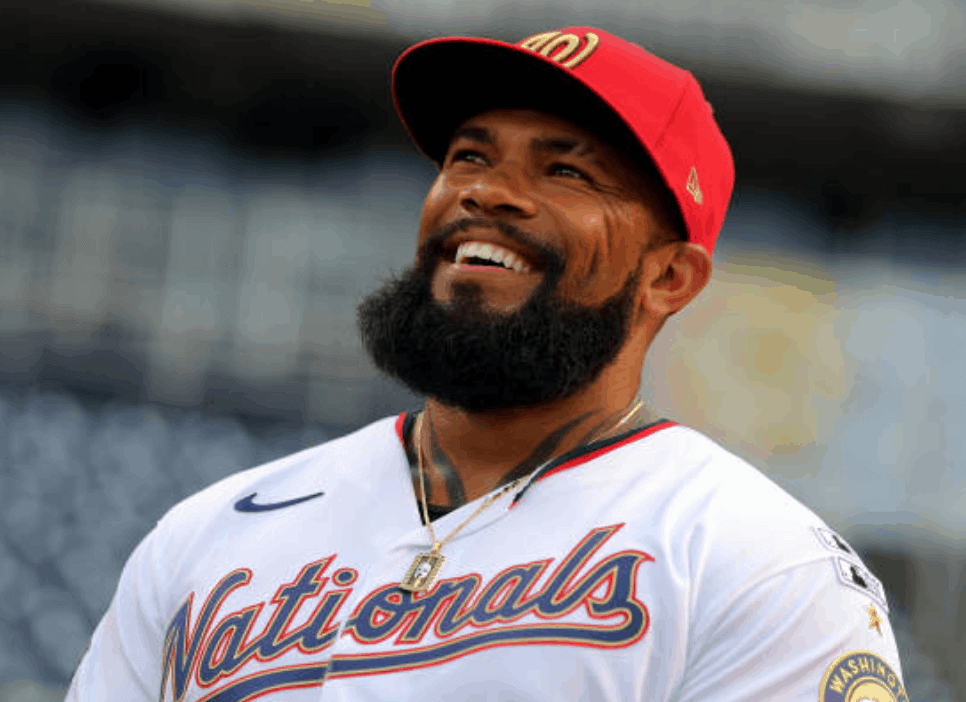 Later on, I noticed that both of those patches were missing from his jersey (sorry, no photo). Which leads us to…
• Yankees catcher Gary Sanchez had two social justice patches, then one, then two:
@UniWatch Gary Sanchez with one United For Change or BLM patch in 2nd inning. Has both on for 4th – jersey change or patch added?!? pic.twitter.com/MvPdyzQBGs

— Thom Griffin (@Thom_Griffin) July 24, 2020
All of this suggests that the social justice patches were applied with adhesive, not sewn on. Now, maybe that's because it was a last-minute thing and they didn't have time to apply them properly. Remains to be seen if they'll sew them on for the rest of the season, or if they're just half-assing it. If the latter, expect players to stop wearing them, because who's going to bother with a patch that just falls off?
• The Yankees also debuted their new memorial patch for owner Hank Steinbrenner: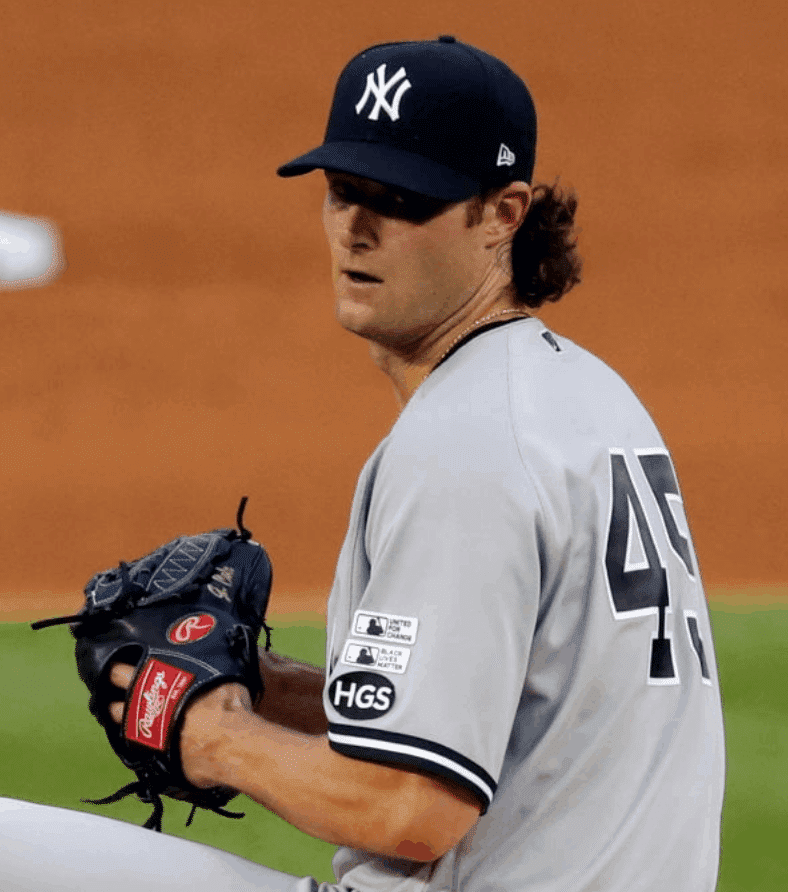 • Plate ump Angel Hernandez wore a camouflage mask. In addition, he wore a carabiner on his belt loop with a little bottle of what I assume to be hand sanitizer. This photo also shows his "EC" and "CM" memorial patches for former umps Eric Cooper and Chuck Meriweather, who both died last October. Although it's not visible in this shot, the umps also had an "RR" patch for former ump Rick Reed, who died last week: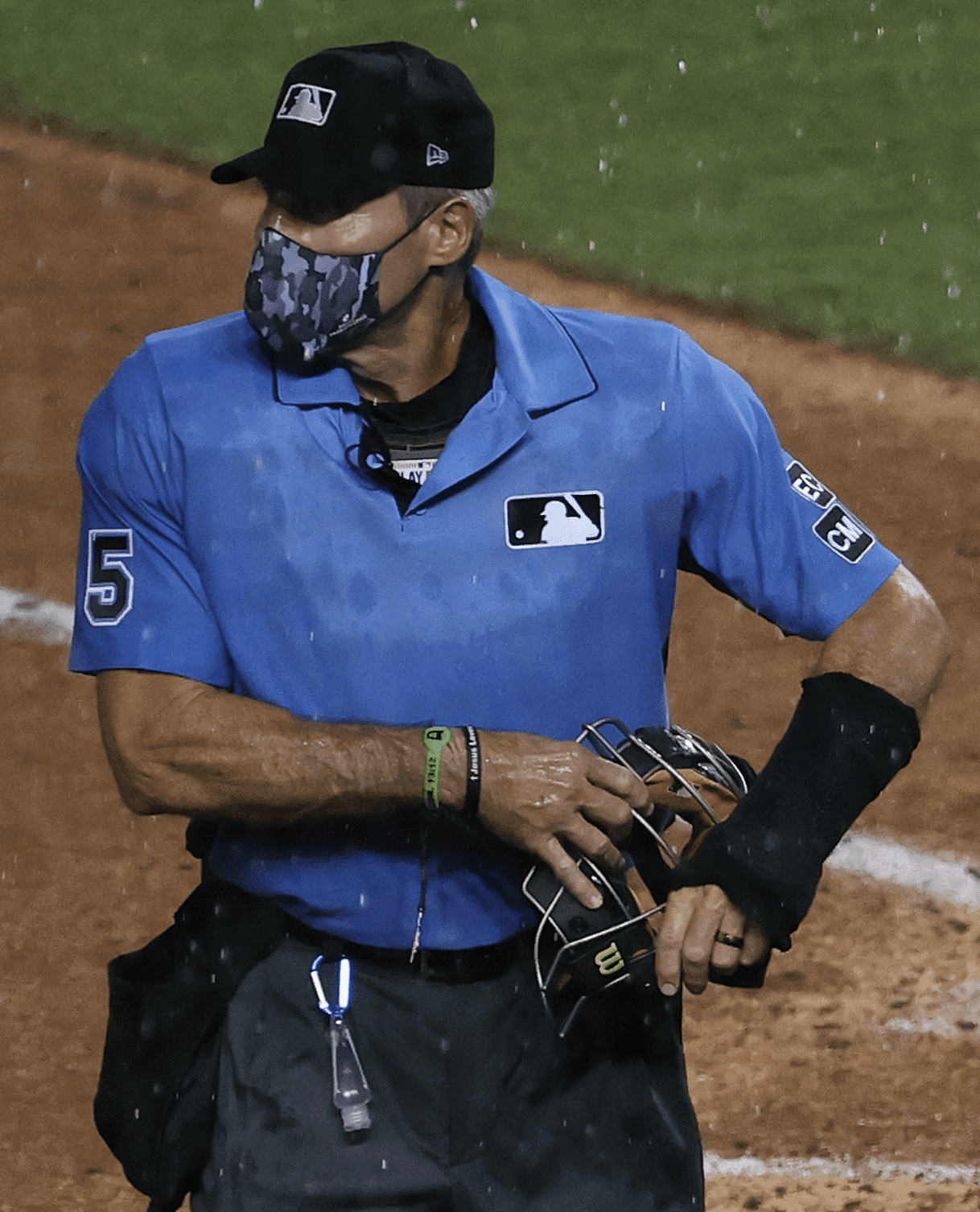 (Yes, we all know Hernandez is a bad umpire. Let's please skip the gratuitous potshots at him. Thanks.)
• The Nike maker's marks looked like shit. But you knew that already.
———
Meanwhile, out in L.A., the Dodgers hosted the Giants. Most of the trappings were the same as for the Yanks/Nats game: the Black Lives Matter T-shirts and mound graphic, the ads outside the baselines, the masks, the social justice patches, the players kneeling with the long strip of fabric prior to the anthem, and so on.
One difference, however, was that some players remained kneeling during the anthem, as you can see in this video clip:
Of all the national anthems I have ever heard…. pic.twitter.com/RA55W2pIgj

— Matt Jones (@KySportsRadio) July 24, 2020
Another difference: The Dodgers have gone all in on the cardboard cutouts. Here's a standard broadcast shot, followed by a photo that gives a sense of how many of cutouts were deployed: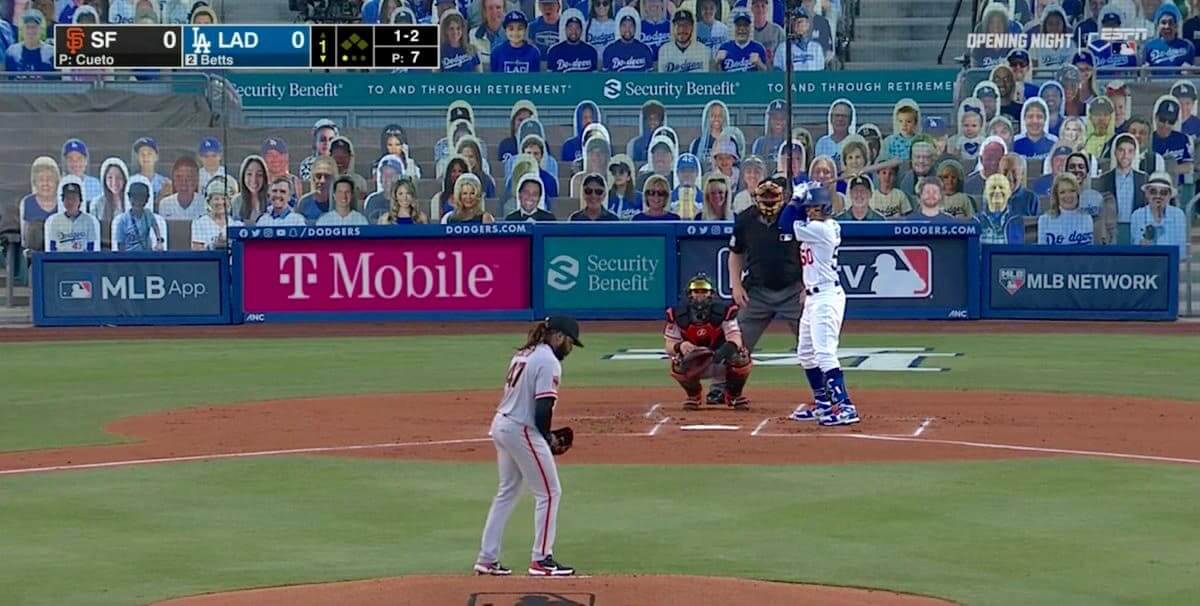 Other notes from this game:
• Dodgers reliever Adam Kolarek wore the team's spring/BP cap, instead of a game cap, while pitching the seventh inning:
Hey @UniWatch &@PhilHecken, did y'all catch the #Dodgers Adam Kolarek wearing the BP cap in the season opener against the #SFGiants Giants? #OpeningDay pic.twitter.com/9KeFCL2UYg

— Jeffrey Seals (@theUNLVBigGuy) July 24, 2020
• As you can see in those screen shots of Kolarek, the white graphics on the Dodgers' blue base-layer shirts were plainly visible through their jerseys. They all had an "LA" logo showing through on the upper chest and a particularly annoying double-swoosh effect: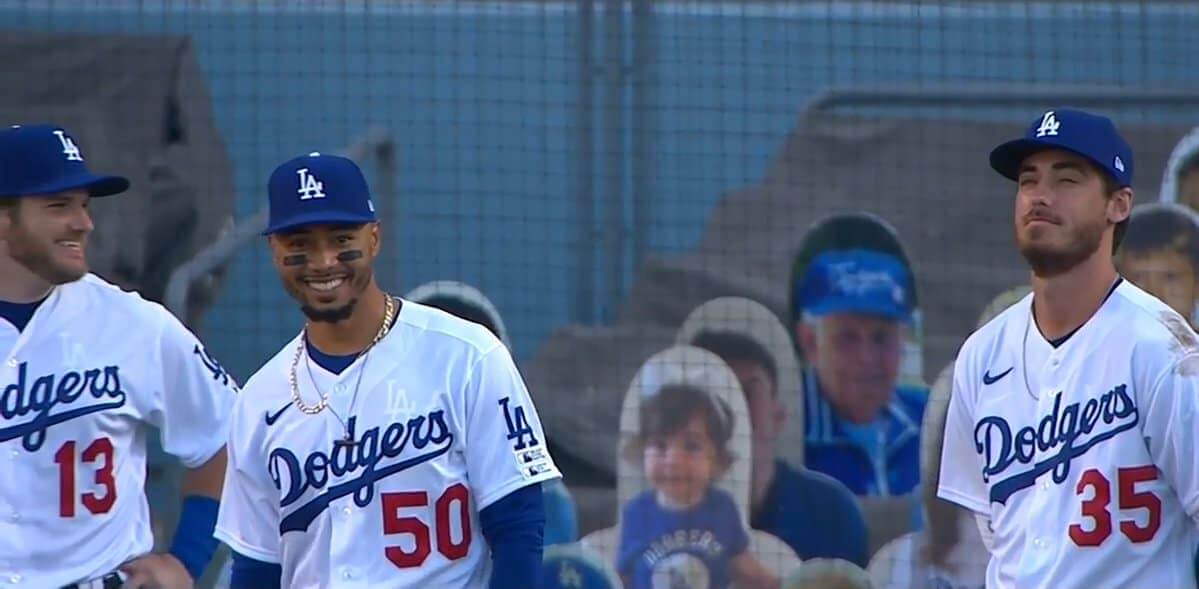 • As expected, the Dodgers did not wear their All-Star Game patches. A few players had been wearing them during summer camp, but they've all been removed now.
• The Giants debuted the new 20th-anniversary patch for their ballpark. I always think it's weird for a team to wear something like this on the road uniforms. What's the point of celebrating your building when you're in someone else's building?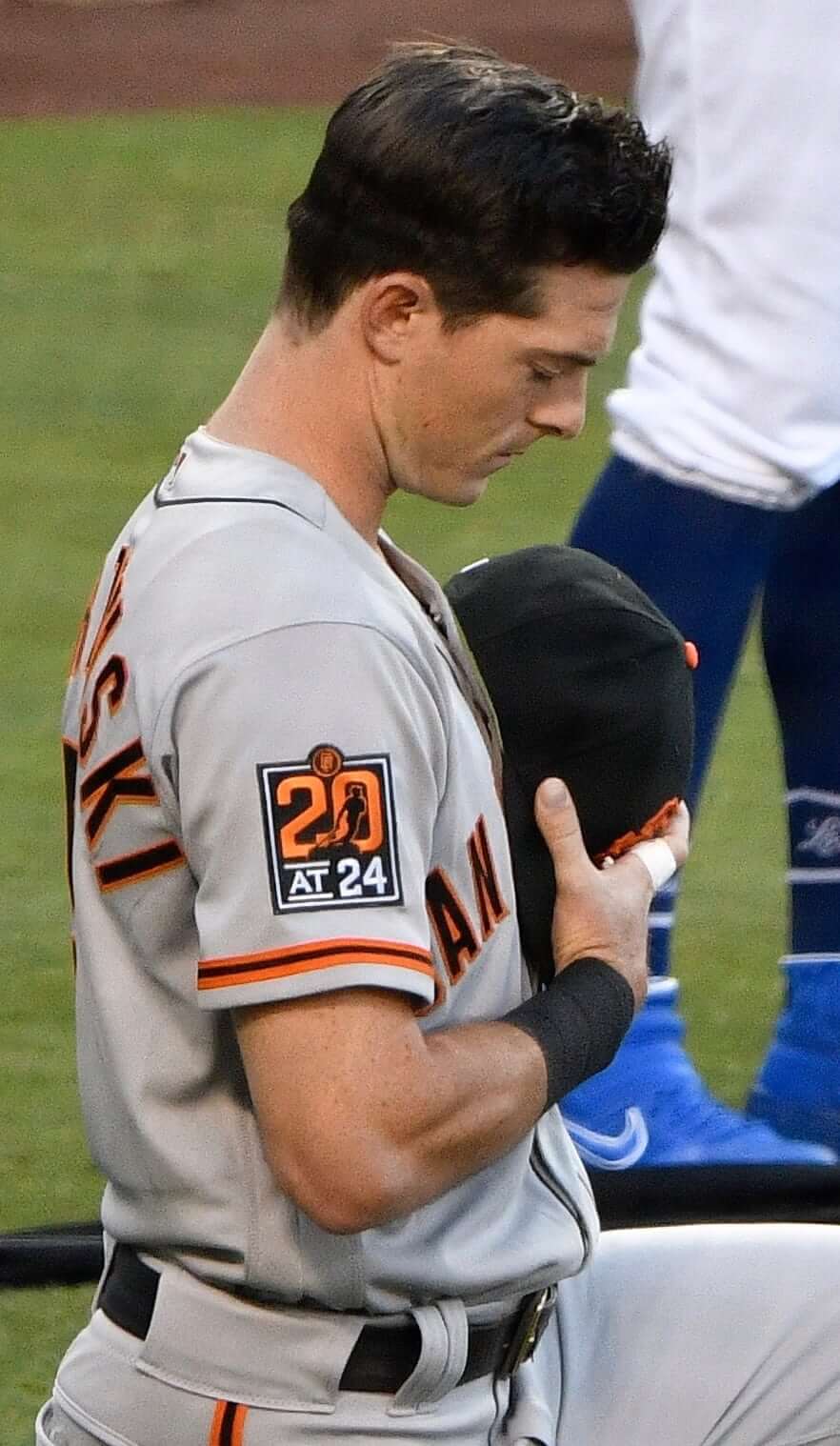 • Giants coach Alyssa Nakken became the first woman in uniform for a big league team in regular season game. Although she coached first base for a few of the team's preseason games, she didn't do so last night, but she was in the dugout. Here's hoping she gets some time in the first base coaching box, because she appears to have excellent taste in high-cuffery and striped hosiery:
• The Nike maker's marks looked like shit, but you knew that already.
———
And there we are. In a non-uni note, Opening Day always means hot dogs here at Uni Watch HQ, even if it takes place in July. Mustard, mayo, and jalapeños for the Tugboat Captain, and mustard, capers, and toasted panko breadcrumbs for me:
Mmmmm — tastes like baseball.
(My thanks to Jakob Fox for spotting Eric Thames's shoulder-positioned patches, to the Tugboat Captain for figuring out that Angel Hernandez's little bottle must have been hand sanitizer, and to the many readers who flagged Adam Kolarek's cap after I'd gone to bed.)
• • • • •
• • • • •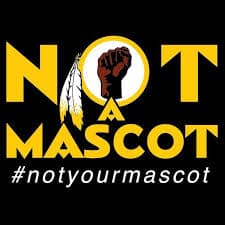 ITEM! Upcoming panel discussion: Back in 2016, I participated in a panel discussion about the the sports world's use of Native American imagery (you can see video of that event here). Now Baruch College, which sponsored that event, has invited me back for a follow-up discussion on the same topic.
The new event, called "Native American Imagery in Sports: Is this a Whole New Ball Game?," will take place via Zoom on Aug. 12, from 12:30-2pm Eastern. Registration is free and can be done here. I hope you'll check it out.
• • • • •
• • • • •
Click to enlarge
LAST CALL for the cycling jerseys: Today is the final day to get in on our new line of Tour de France-inspired Uni Watch cycling jerseys: yellow (for the overall leader), green (Points Classification leader), and polka dot (King of the Mountains).
Each jersey can be customized with your choice of number (there's a bib-style panel on the back for that) and/or NOB — or you can skip those elements and leave the back blank. Up to you!
You must place your order by today, which should allow us to get the finished jerseys to you by Aug. 29 — the first day of the Tour de France.
Full details, including rear views, a sizing chart, and more, here.
• • • • •
• • • • •
The @UniWatch Pin Club just went next level. If this isn't the coolest pin I've ever seen I can't recall what would top it. #GetsIt pic.twitter.com/0Zt3NimlP3

— Brett Baker (@BrettSBaker) July 16, 2020
Bobble-pin update: As of this morning, there are fewer than 90 bobble-pins remaining from our numbered edition of 500. They're available here while supplies last.
Need to get caught up? Here are the January, February, March, May, and June pins (sorry, April is sold out), along with our basic winged stirrup pin.
And remember, if you order multiple pins and/or Uni Watch cufflinks and get hit with multiple shipping charges, give me a shout and I can get you a partial refund on the shipping.
My thanks, as always, for your consideration.
• • • • •
• • • • •
The Ticker
By Anthony Emerson


Baseball News: Yankees P Masahiro Tanaka, who took a scary liner off the head during an intrasquad game, will wear a protective insert in his cap for at least the rest of this season. … White Sox CF Luis Robert lost his glove over the fence trying to rob a home run on Wednesday night. The look on his face after he loses his glove is priceless (from Mike Chamernik). … Speaking of the South Siders, it appears they have a new helmet number font. It looks similar to McAuliffe — i.e., the Red Sox uni number font (from Thomas Juettner). … More Pale Hose: One White Sox fan bought 100 cardboard cutouts of himself at New Comiskey (from Mike Chamernik). … Odd site last night, as ESPN was advertising the same Brewers/Cubs game with the Brewers' new logo on the backdrop and their old logo on the bottom line (from multiple readers). … In addition to adding fake crowd noise to its MLB broadcasts, Fox Sports will be adding virtual fans (from @KevPKing and Kary Klismet). … Spotted on eBay: a Mary Tyler Moore Enterprises production crew softball jersey, featuring MTM's familiar kitty cat logo on the chest!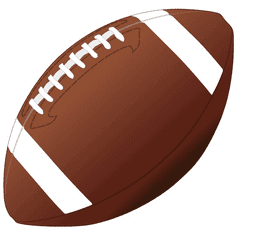 Football News: No link, but during the Packers' annual shareholders meeting — held online, for obvious reasons — it was announced that the team will have a memorial helmet decal for Willie Davis (from Janet Davis). … A Texas A&M blog has listed the 32 best college football stadiums in Texas. And here's a shocker: Kyle Field is No. 1 (from Kary Klismet).

Hockey News: New mask for Canucks G Thatcher Demko (from Wade Heidt). … How many Whalers fans became Bruins fans after the former relocated to Raleigh? I suppose they can identify each other with this bumper sticker (spotted by @MattyRen).

Hoops News: This steakhouse in Belgrade, Serbia appears to be run by big Bulls fans (spotted by Ayden Pierce Maher). … In a reply, @messiahthadon sent along a similar Bulls/steakhouse connection they found in Dubrovnik, Croatia. … Faculty with the University of Kentucky's African-American Studies and Africana Studies departments want the university to change the name of Rupp Arena. Longtime Kentucky coach Adolph Rupp did not sign his first Black player until 1969, three years before his retirement (from Patrick O'Neil and Mike Chamernik).

Soccer News: Odd story out of England's second tier: Birmingham City just sold wunderkind Jude Bellingham to German giants Borussia Dortmund, and have announced that they will retire his No. 22. This is odd for a handful of reasons: Number retirements are rare in European soccer (but not completely unheard of), Bellingham has just completed his first professional season, is obviously still an active player and is only 17 years old. "This surely makes him a strong candidate for the youngest person to have his number retired by a professional team," says our own Jamie Rathjen (Ron Allen also sent along this link, as well as his astonishment). … Also from Jamie: Scottish Premiership side Hamilton Academical have unveiled their new kits, as well as a new primary kit advertiser. … Arsenal has unveiled their home kit. … This next batch is all from Josh Hinton: Newcastle United have unveiled their new home kit. … Leicester City unveiled their new home kit yesterday, with a new primary ad. King Power, the travel company owned by Leicester City's owners, donated the ad space to Thailand's tourism agency to help the nation's tourism industry recover from the pandemic. … EFL Championship club Millwall FC has unveiled their new home kit. … Newly promoted Premier League side West Bromwich Albion have unveiled their new home shirts. Dispensing with the traditional stripes is a bold move. … Newly promoted Bundesliga side Arminia Bielefeld have had their new kits leaked. … Mexican side Tigres have unveiled their new kits. … So have Mexican side Pumas. … Turkish giants Galatasaray have had their new home shirts leaked. … Bayern Munich's new away kit has leaked. … You can catch the rest of Josh's contributions on his Twitter account. … And now a few from Kary Klismet: Rangers FC have slightly tweaked their logo — not their crest, which is the intertwined RFC monogram. … TheScore.com has listed what they consider to be the best and worst European kits for the 2020-21 season. I actually really like those Manchester City and Inter Milan kits they have listed under "the bad" and "the ugly". … Columbus Crew have unveiled new renderings of their proposed stadium (also from Wade Heidt). … Hertha Berlin will have a new primary kit advertiser (from Ed Żelaski). … Also from Ed: Dinamo Zagreb has unveiled their new home kits.

Grab Bag: The Women's British Open is dropping "British" from its name, so now it's just the Women's Open (thanks, Jamie). … Roncalli High in Indianapolis will ditch its "Rebels" team name (from Kary Klismet). … The Busy Beaver Button Museum in Chicago is closed during the pandemic, but they've put thousands of their buttons online. "Worth an infinite scroll," says Mike Chamernik. … Robert E. Lee High in Fairfax County, Va., will change its name to John R. Lewis High in honor of the late civil rights hero.
• • • • •
[adrotate group="2″]
• • • • •
Click to enlarge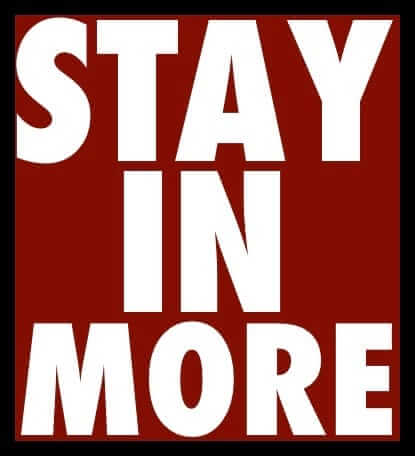 What Paul did last night: A fairly abbreviated porch session last night. We got a late start because the Tugboat Captain was busy with a Zoom call, and then we couldn't stay on the porch very long because we had to go inside to cook hot dogs and watch baseball.
Just as we were getting set to go back inside, our friend Virginia came by. We hadn't seen her in a bit and it would've been nice to chat, but instead I had to say, "I'm really sorry to be rude, but we can't stick around out here because we have to go in and watch baseball!" Virginia understood (she's a baseball fan too, but she doesn't care about any of the teams that were playing last night), but I still felt like a bit of a dick.
As always, you can see the full set of daily Pandemic Porch Cocktails™ photos here.
• • • • •
People, I don't mind telling you that I worked really hard yesterday. Between the NHL, NFL, and MLB, I basically wrote three ledes on the fly. Posts like today's don't write themselves, and our ad revenue's been in the toilet for months now due to the pandemic, so I don't feel bad saying this: If you haven't done so already and you have the means, please consider purchasing some merchandise, ordering a membership card, or making a donation. Thanks, and have a great weekend. Let's Go Mets! — Paul