I don't think the Red Wings' famous vertically arched NOB lettering has ever been pushed to the brink like it was last night, as the team picked defenseman Axel Sandin Pellikka in the first round of the NHL draft. Yowza!
As you can see, it looks like they Velcro'd the nameplate to the jersey. But that wasn't specifically due to Sandin Pellikka's lengthy surname — they also did it for Nate Danielson: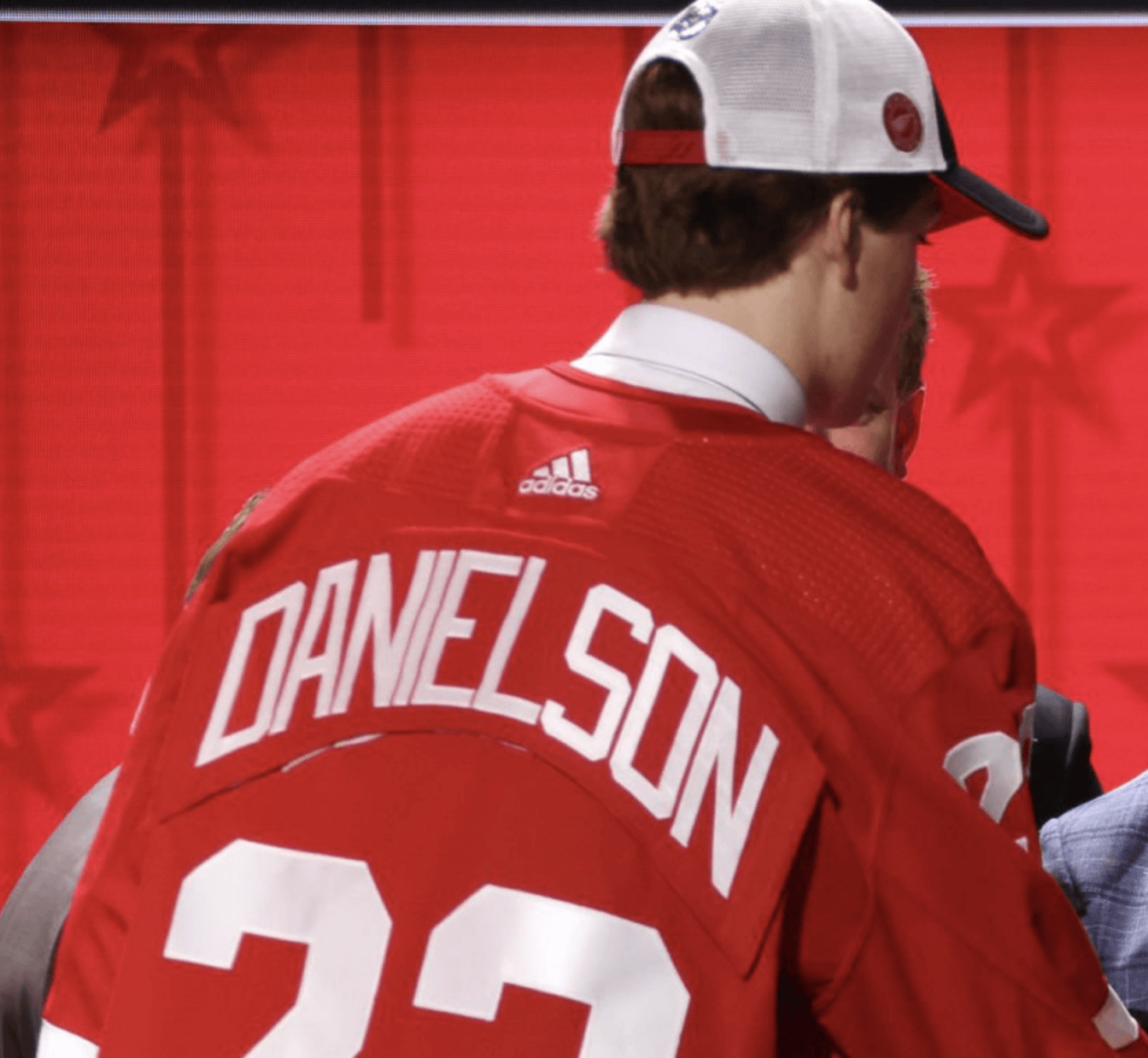 Detroit wasn't the only team with some wonky-looking nameplates: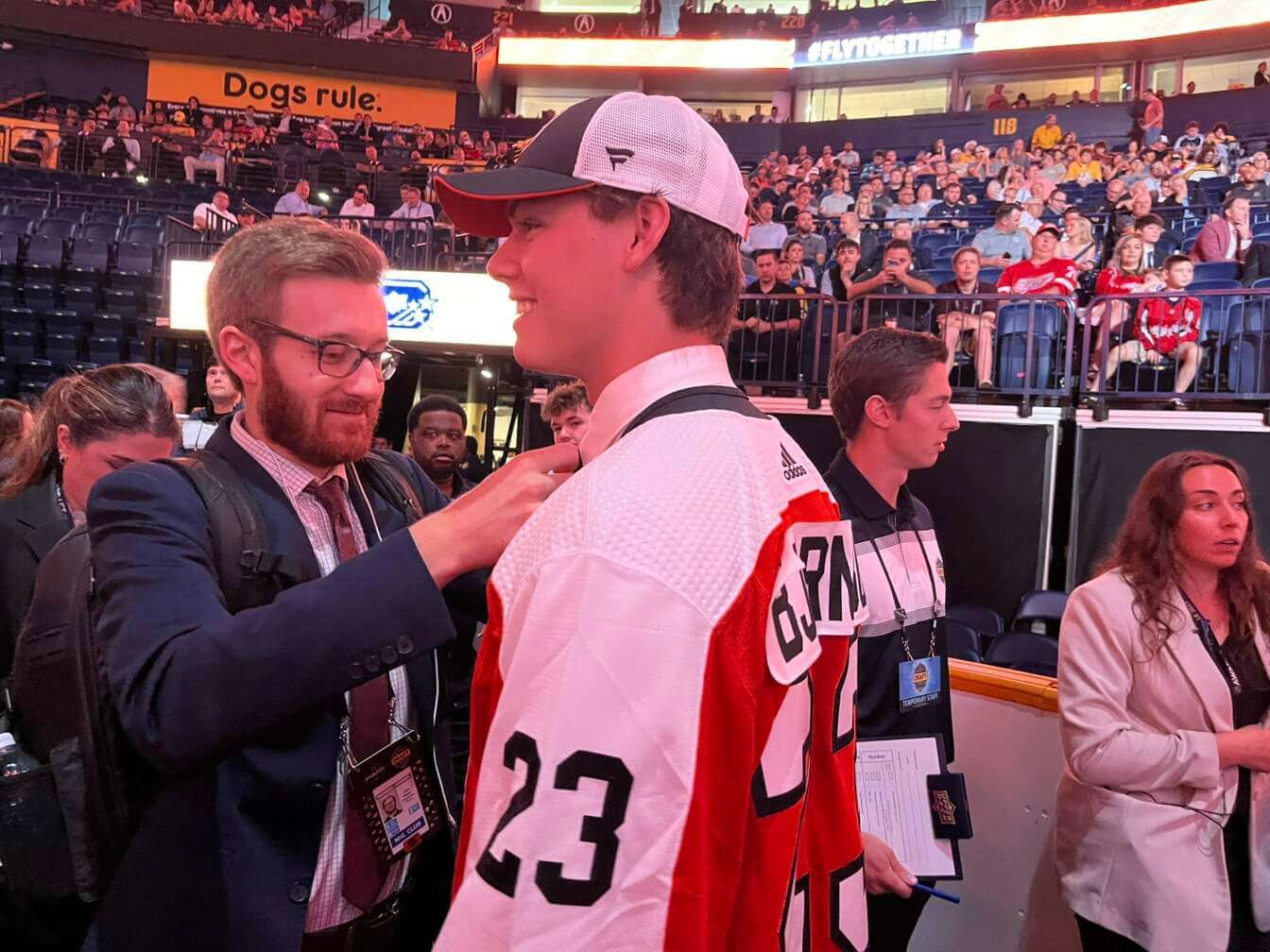 A few other uni-related notes from the draft:
Connor Bedard, the top overall pick, will be the first Chicago player ever to wear No. 98.
Speaking of Bedard, MLB's Chicago White Sox welcomed him to town by Photoshopping him into a White Sox throwback hockey uniform:
Welcome to Chicago, Connor Bedard! LET'S GO, @NHLBlackhawks. 🏒 pic.twitter.com/p8hBHH6qrv

— Chicago White Sox (@whitesox) June 28, 2023
Kudos to the Avs, who know the proper way to use an apostrophe:
We like this.

We like this A LOT. #GoAvsGo pic.twitter.com/N3ckbLwJ0s

— Colorado Avalanche (@Avalanche) June 29, 2023
Feeling (pick) 2️⃣2️⃣. #NHLDraft | @bonk_oliver | @IBX pic.twitter.com/F11Ciq49dH

— Philadelphia Flyers (@NHLFlyers) June 29, 2023
Has anyone ever seen this Wild wordmark before? It's new to me: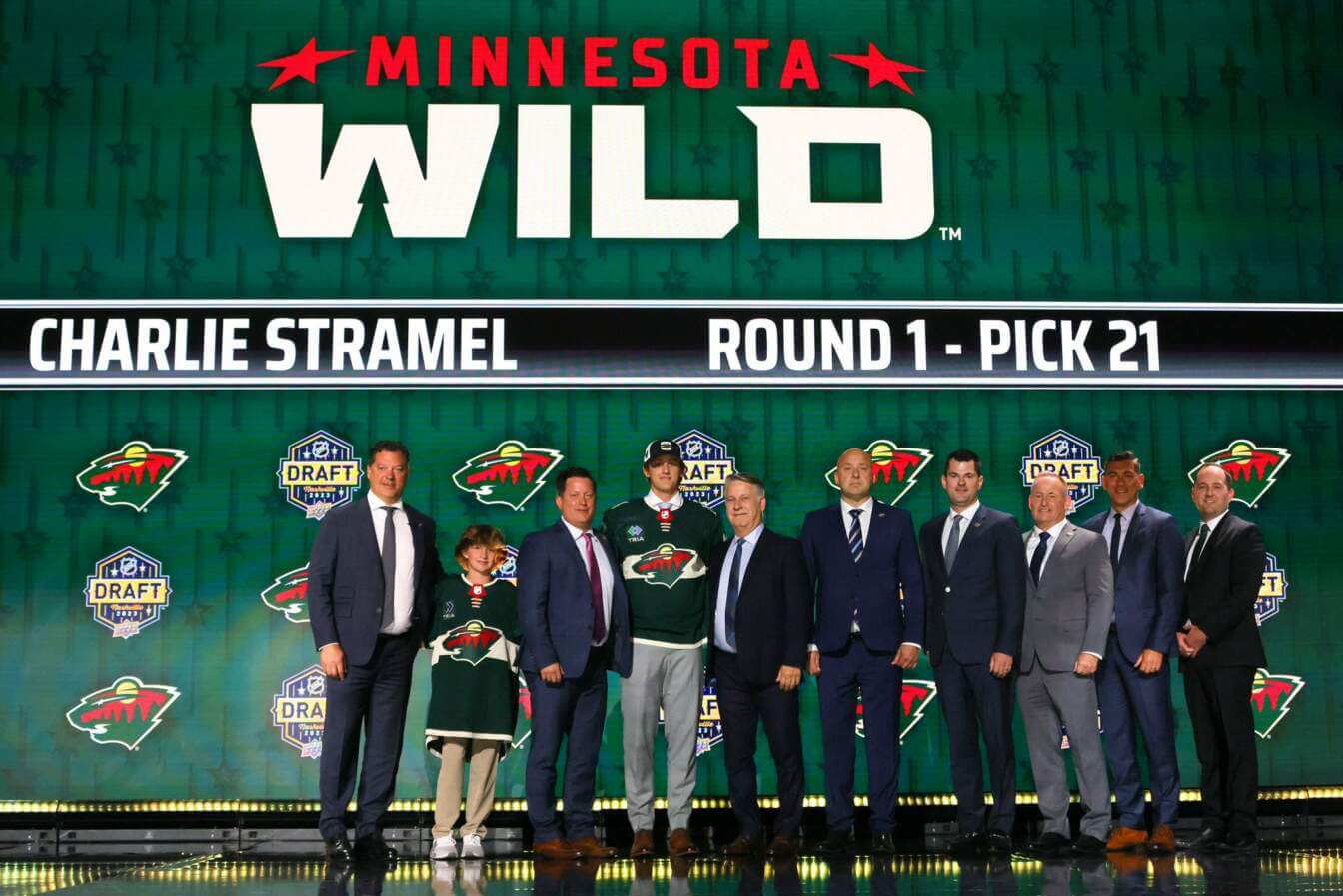 ———
In addition, the Ducks unveiled a new alternate jersey, which I wrote about in a separate post.
If you have any additional uni-notable observations from last night's event, feel free to post them in the comments.
(My thanks to Trevor Alexander, Mike Chamernik, Ryan Novozinsky, Brandon Veale, @kfel20, @kodywiddak, and @MyBees for their contributions to this post.)