For all of today's photos, you can click to enlarge
[Editor's Note: Our anonymous DIYer "" the same one who did the NHL neckties and puck bags "" is back with another great project. Enjoy. "" PL]
By Anonymous
Back when I did the necktie project featured here on Uni Watch, I bought some light blue polyester doubleknit material that was new old stock from a 1970s jersey manufacturer. My plan was to use it for some ties based on baseball jerseys from that era, but I discovered that the material is really awful to use — it's hard to sew and doesn't work well for smaller projects that require detail. I wasn't planning on using it again, but I had some material left over that I wanted to use up.
The light blue color was perfect for a project I'd been thinking about for a while: I wanted reunite the Pittsburgh Penguins' 1967 logo mascot with the scarf he wore only for that first season. A year later, he'd lost his scarf, and I always wondered what happened to it.
Here is the piece of material I had to work with:
I cut the piece into two identical strips. I didn't measure them; I just made them as long as I could with what I had left:
I have some braid striping that resembles the unique stripe pattern from the 1967 jersey. I stacked two pieces of the braid to make it look closer to the team's original jersey design:
Once I'd sewn on the stripes, I cut out a felt numeral 1 to serve as the uniform number:
Using a zigzag stitch, I sewed the white number onto a piece of dark navy felt:
I cut out the complete number, making sure I incorporated the seven o'clock drop shadow as found on the original. I love the combination of the sans serif number one and the drop shadow — this is my favorite jersey number design of all time:
I loosely hand-stitched the number onto the scarf and then sewed it on with a zigzag stitch:
I pinned the two sections together (good sides facing in) before sewing them together:
I sewed just the two sides together, leaving the ends open so I could turn the scarf inside out:
I wanted to add a fringe to the scarf, so I bought some white skate laces (they come in different lengths but all seem to sell for the same price, so buy the longest ones if you are using them for projects!). I cut the laces into small lengths, turned up the unfinished ends of the scarf, and hand-sewed the ends closed with the laces inserted:
Here's the finished product — a perfect replica of the long-lost 1967 scarf!
———
Paul here. Great stuff, as always. This is the final project from our anonymous DIYer, at least for now. Please join me in thanking him for all his efforts.
+ + + + +
Silent treatment: I'm lucky to have worked with dozens of wonderful editors over the years. There have also been a few stinkers along the way, but that's pretty much par for the course in any professional endeavor, right? And hey, maybe some of those editors thought I was the stinker! I figure it all evens out.
Still, I've never experienced anything quite like my recent interactions with an editor who I'll call Jane Doe.
Here's the deal: Jane runs a good design-centric website. Early this year I did a short piece for her site. It turned out well, and afterward Jane said she'd like to work more with me — perhaps on a regular basis. So on April 16 we met and discussed ideas that would bring me on board as a regular contributor for her site.
I thought the meeting went really well. The ideas flowed easily, the rapport was good, and Jane and I seemed to be on the same page about a lot of things. We talked about column concepts and individual story ideas (most of the proposed ideas were similar to the "One-Man Focus Group" material I did last year for The New Republic) and also discussed nitty-gritty stuff like word count, format, column frequency, payment rate, even the way my byline would appear — the kind of things you don't discuss unless both parties fully expect a deal to come to fruition. We agreed that I'd put some story pitches in writing and email them to her in the next day or two and that we'd move ahead from there.
I left the meeting thinking, "Cool — a new gig." Later that night I told the New Girl, "I think I'm going to like working with this editor. She really seems to have her shit together."
As a nice bonus, it turned out that Jane's boyfriend runs a website I like and respect, and the two of them live one neighborhood over from me. I thought there was a decent chance we'd all become friends.
So that was on April 16 — a little over three months ago. Here's a timeline of what happened after that:
April 17: I email Jane a bunch of story ideas, as we had agreed.
May 6: Nearly three weeks since I emailed the story ideas and there's been no word from Jane. But hey, we all occasionally back-burner things, right? So I email her again, just to check in. I receive an auto-reply: "I'm away from email until May 12."
May 14: Knowing that Jane has now been back on email for a few days, I check in again. No response.
May 16: Jane writes back: "So sorry. Haven't had a chance to look at your pitches. I was out last week and now I'm swamped with [a big project] but will take a look as soon as I come up for air. Thanks for being patient!"
June 16: Another month has gone by. This has now become sort of a game. Like, how long can she ignore me? How unprofessional can she be? I'm tempted to check in again, but the New Girl and I are getting ready for our Nova Scotia vacation — if Jane were to say, "Yes, I'm ready now, let's get started!," that would actually pose a problem, because I don't want to dive into a new work project right before a trip. I figure I'll wait until we get back.
July 9: My vacation has come and gone, the Fourth of July has come and gone — still no word from Jane. I send her an email with the subject header "Let's try this again." It reads as follows:
Hi, [Jane] …

I'm not sure what went wrong with our initial interaction from a few months ago, but I'm still interested in writing for you.

Are you still interested in working with me?

If so, let's re-boot; if not, no hard feelings. But either way, please let me know.

Cheers,
Paul
July 15: Still nothing from Jane. Impressed by her ability to blow me off for what is now three solid months, I call her at the office and, unfortunately, get her voicemail, where I leave a few choice words — equal parts annoyance (like, how could she be so unprofessional?) and bewilderment (how had it come to this when our initial meeting had gone so well?). I leave my phone number, just in case she wants to respond.
———
And that will apparently go down as the final chapter. Re-reading that timeline, I realize I come off looking a bit like the clueless schlub who can't take the hint that the pretty girl doesn't want to go out with him, or something like that. But that's the thing about writer/editor relationships: The writer is pretty much at the editor's mercy. So the least the editor can do is to behave like a grown-up. The whole "I'll give you the silent treatment until you take the hint" routine is so junior high.
It's a bummer, because I really was looking forward to this gig. I also put aside a few other potential projects because I thought I'd be working on this one instead. If Jane changed her mind about working with me, well, that's the way it goes sometimes, but I'm still having a hard time wrapping my head around the fact that she didn't have the simple courtesy (or balls, or whatever) to tell me so.
In the end, of course, Jane did me a favor. Because if this episode is any indication of her communication style, then I dodged a bullet by not working with her.
+ + + + +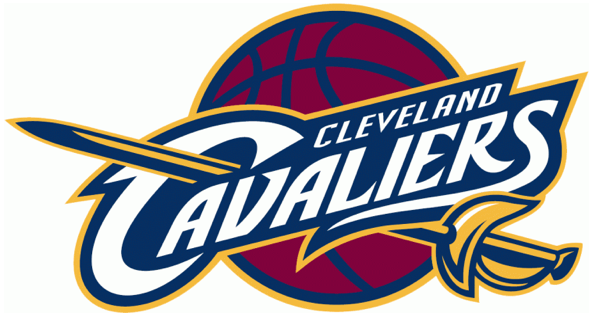 Design contest reminder: In case you missed it yesterday, I'm currently accepting entries for an ESPN contest to redesign the Cavaliers. The deadline for entries is a week from today — July 25. Details here.
+ + + + +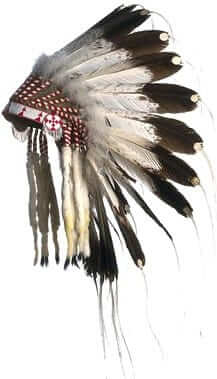 A note about 'Skins Watch: You may have noticed that 'Skins Watch hasn't appeared over the last three days. This isn't because there's been no news to report; rather, it's been because I wanted to take a small break from the topic, which tends to bring out the worst in many of us (myself sometimes included).
I had already mostly stopped running 'Skins Watch on Tuesdays and Thursdays (when Garrett and Mike prepare the Ticker), and now I've decided to cut it back to one day a week — Fridays. I may make some exceptions to this protocol if there's major news (something like the recent trademark ruling would certainly qualify, e.g.), but for the most part I think once a week should be enough.
I've also been imposing a higher bar in terms of what does and doesn't appear in 'Skins Watch. Does a random celebrity's opinion on the 'Skins name matter? At one point it, earlier in the debate, it might have, but not now. Does a U.S. Senator's opinion matter? Yes. Does a current NFL player's opinion matter? Yes. Does a former player's opinion matter? Maybe, if he used to play for the 'Skins, and/or if he's in a current high-profile media role, but probably not otherwise. Does a random internet poll matter? No. Does a scientifically conducted professional opinion poll matter? Yes. Does a random writer's opinion piece on the subject merit inclusion? Probably not. What about a well-respected sportswriter? Probably yes. (Obviously, you might answer these hypothetical questions differently than I just did, but I'm trying to give you a sense of the approach I'm taking.)
I know some of you wish I'd eliminate 'Skins Watch entirely (similarly, some of you wish it would run every day, even on weekends), and others may think it never belonged here in the first place. But we've already addressed those issues many times, and we're not going to relitigate them now — sorry. As always, you can scroll past 'Skins Watch if it doesn't interest you.
Thanks for listening. Here's today's Ticker, including this week's installment of 'Skins Watch.
+ + + + +

'Skins Watch: U.S. Attorney General Eric Holder thinks the 'Skins should change their name. … A Federal judge avoided using the 'Skins name in an NFL-related court ruling and also ordered attorneys in the case not to use the team's name in his courtroom (from Bryan Martin Firvida). "¦ A Native American group in Tulsa wants the 'Skins to change their name (thanks, Phil). "¦ The publisher of several update New York newspapers will stop using the word "Redskins" when referring to the NFL team and also to local high school teams (from Jeff Link). "¦ Daniel Snyder's Original Americans Foundation offered to build a skate park for a Native American tribe in Arizona, but the tribe declined the offer, referring to the funds as "bribe money." … CBS Sports's policy is that its announcers don't have to say the 'Skins name if they don't want to, although I'm not aware of any CBS broadcasters who've expressed issues with the team's name (thanks, Phil).

Baseball News: The first-year summer collegiate Kenosha Kingfish became the Kenosha Sockets for "What If" Night last night. … The good news: Mets OF Curtis Granderson did a youth-group event on Wednesday. The bad news: He wore a knock-off replica jersey, as you can see in this comparison — no MLB logo, wrong lettering font. "¦ "For years, I've thought a great contest would be to track the T-shirts that fans are wearing at ballgames, so I created this checklist," says Mike Menner. "While at the All-Star Game on Tuesday, my brother and I were trying to keep track of how many different ones we saw. We came up with 29 out of 31 (counting an Expos jersey)." "¦ Key quote in this article about a very enthusiastic Tigers fan: "After one of the games, the Harris cousins waited by the dugout and began talking to the laundry workers. One of the workers invited them to the laundry room, where the Detroit Tigers' dirty jerseys were piled up, waiting to go into the washing machine. 'They let us try on the uniforms, even though they told us we didn't want to put them on because they were dirty and smelly,' Margaret said. 'They held the smelly ones up and asked, "Which one do you want to try on?" We loved it.'" "¦ The Orioles will celebrate their 60th anniversary by wearing 1954 throwbacks on Aug. 8. "¦ Here's the latest call for the Padres to return to yellow and brown (thanks, Phil). "¦ Maybe you already knew the story about Reggie Jackson having to wear a Mariners uniform for the 1979 American League All-Star team portrait (and, as you can see in the inset shot, Rangers manager Pat Corrales wore a Cubs cap), but you probably haven't seen this article about it (very nice find by Brooks Simpson). … Nationals pitcher Doug Fister thinks those protective caps aren't ready yet (from Tommy Turner). … The Florence Freedom — that's an independent league team near Cincinnati — will apparently become the first team ever to wear "Sherlock Holmes" caps (from Patrick O'Neill).

NFL News: Our own Brinke Guthrie was among the credentialed members of the media that attended yesterday's ribbon-cutting at the 49ers' new stadium. He got a tour of the joint and took lots of photos and notes, plus he shot some video of Roger Goodell. Full report coming this weekend. … Always odd to see a football players wearing No. 0, even if it is in the CFL (from Jonathan Cain).

College Football News: Vanderbilt has retired No. 1 as a salute to a child who's fighting for his life (thanks, Phil). … Also rom Phil: The Florida State and Notre Dame midfield logos are ready to be installed on their respective fields. … They've been testing the scoreboard at Baylor's new stadium. … Whoa-ho-ho, check out the awesome yoke and sleeve stripes worn by the 1940 Kansas team (thanks, Phil).

Hockey News: "Given the current immigration debate, I wonder how the folks at the Phoenix Coyotes feel about the use of the term 'coyote' for human smugglers," says Adam Herbst (whose wife is an immigration lawyer). "Has there been a call for them to change their name? That term for human smuggler must have existed prior to the hockey team — bad vetting." … New uniforms for the AHL's Manchester Monarchs (thanks, Phil).

NBA News: Buried within this excerpt from Phil Jackson's new autobiography is the following: "Chris [Hansen, who wanted to buy the Sacramento Kings,] even wanted to remove the players' names from their jerseys to shift attention away from individual players. I told him the marketing department of the NBA might have a problem with that one" (from Robert Silverman). … Judging from this photo of the gold championship tab on a sample Trail Blazers jersey, it looks like they might be ditching the red outlining on the NOBs. But that placeholder NOB lettering might just be, you know, a placeholder (still a good spot by Luke Jukkala). … This is pretty cool: an Ohio wedding with each groomsman wearing a different LeBron James jersey (from Chris Flinn).

Soccer News: FIFA has decreed that German F1 driver Nico Rosberg can't put a World Cup trophy decal on his helmet. They were apparently acting upon a complaint from Hyundai (from Tommy Turner and Matthew Walthert, respectively). … More Big 12 soccer concepts. … New kits for the Mexican team Club America (thanks, Phil). "¦ Also from Phil: Buncha new soccer balls. From left to right, that's Seria A (Italy), La Liga (Spain), and Premier League (England). "¦ New crests for West Ham United. "¦ In case you've lost track, here's a decent round-up of recently unveiled kits (Phil again). "¦ New unis for the Orlando Pirates, Sparta, and Juventus (Phil yet again). … Some interesting portrait-style soccer illustrations available here (from Jay Sullivan).

Grab Bag: The University of Dayton will be unveiling a new logo today. "¦ Good article about a pawn shop that specializes in helping athletes sell their championship rings (from Tommy Turner). "¦ Reprinted from yesterday's comments: Members of the U.S. women's track and field team at the 1968 Olympics had NOBs! Never seen that before for track and field. That screen shot is taken from this video sequence (great find by Don Whelan). "¦ New sports logos for the U. of North Florida (from Sean Abruzzo). "¦ Jon Solomonson's orthodontist is an Iowa State grad, which presumably explains why this is hanging on her wall.
+ + + + +

What Paul did last night: The City Reliquary held its annual-ish Collectors' Night extravaganza last night. For the first time in nearly a decade, I was not among the exhibitors, because I've already displayed all my collections during previous Collectors' Nights. So last night I got to be spectator, which was a nice change.
I didn't take many photographs, but there was this one guy who had loads of political campaign buttons and bumper stickers and such, and I loved this Barry Goldwater license plate that he had on display (for all of these, you can click to enlarge):
But my favorite exhibitor was the New Girl (okay, so I'm biased), who showcased three separate collections, all of which I really liked (sorry about the not-so-great photography — the lighting was challenging and the objects were shiny):
1. Her ever-growing collection of "Ask Me About" buttons:
2. A collection of fake credit cards sent as part of various junk mail solicitations, each one with "Your Name Here" and — my favorite part — the same card number: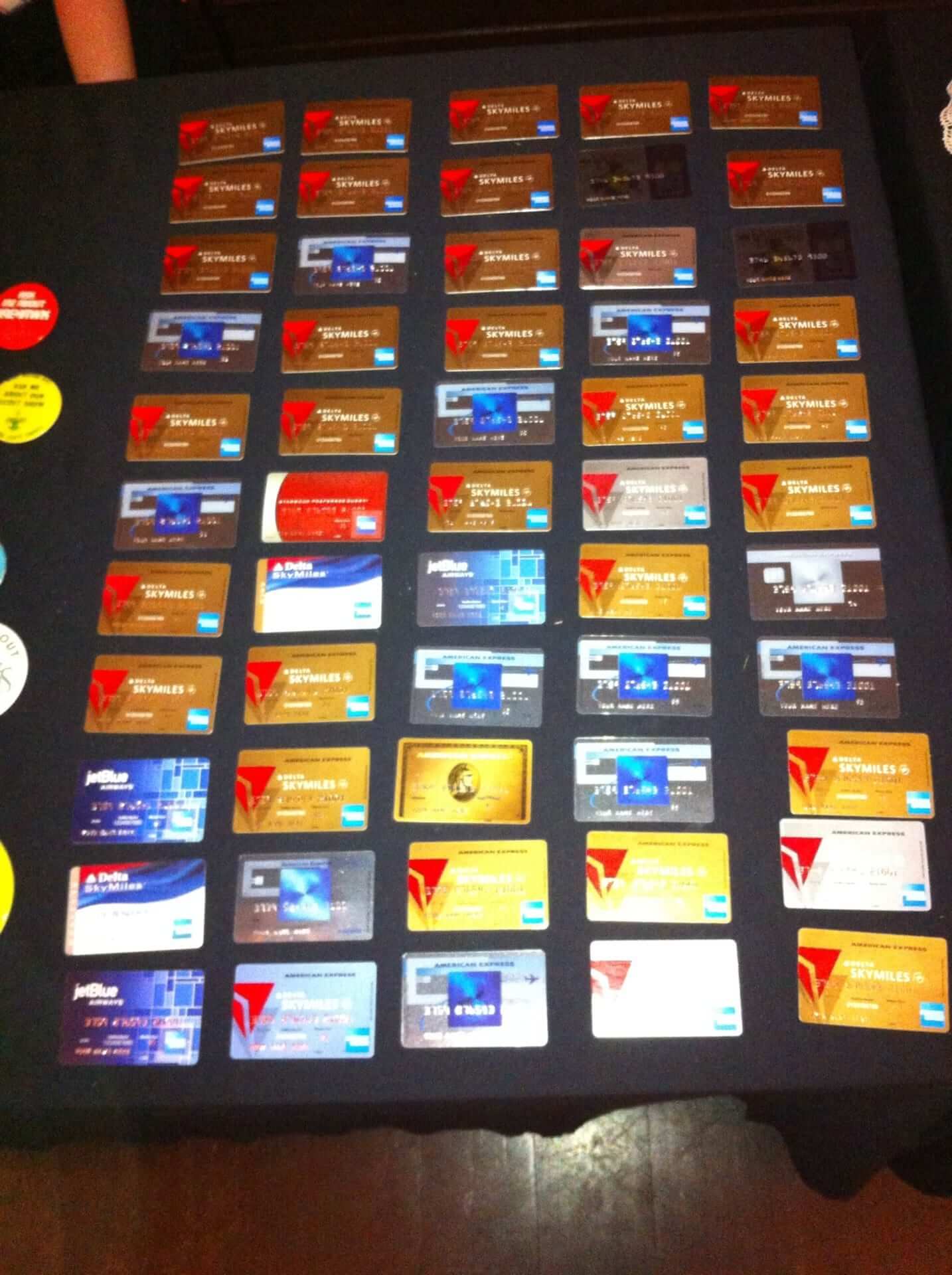 3. An annotated collection of cockroach legs, each of which was the only unconsumed part left behind after one of the New Girl's cats found, killed, and ate a roach ("I'd be happy if this collection never got any bigger," she says):
Yes, she's a weirdo. But she's my kind of weirdo.