For all of today's photos, you can click to enlarge
[Editor's Note: Remember the anonymous contributor who came up with those great DIY NHL neckties? He's back today with a new project, and it's a doozie. Enjoy. "" PL]
By Anonymous
As an ex-goalie, I always thought there should be a better way of storing pucks kept by goalies after they record a shutout. So I designed these felt bags, which are just big enough to contain a puck and are based the designs on some of my favorite hockey teams and jerseys from the past.
Here's the first set I made:
The colors are based on vintage hockey teams, with the grommets and string providing the contrasting colors. The labels on the front and back are made from iron-on transfers I made with my printer. The back label has areas to write down the name of the goalie, the date, and the team the shutout was against:
As you can see, that first batch was very simple. But after I did the necktie project that was featured here on Uni Watch, I developed some new techniques for applying logos, plus I was able to acquire a supply of vintage jersey braid striping, so I decided to take the puck bag project in a different direction. My idea was to have each bag look like a little jersey, complete with the uniform number zero (to represent the shutout), but with a twist: I would incorporate elements of the team logos into the numeral zero. I also simplified the label on the back:
I used polyester felt, painted grommets, colored laces, and the aforementioned braid. I decided to use a zigzag stitch on the edge to resemble number stitching. The grey cordlock reminds me of the grey plastic cowling found on some older goalie skates. For the back label, I used an ink stamp set and a pen, as I wanted to get away from the inkjet transfers.
Here are the details of each of the designs, starting with these four:
1. This one is based on the 1967-68 Penguins uniform, which is one of my favorites. Incorporating the zero into the penguin's belly was a fun. Missed opportunity: I didn't think of it at the time, but I should have offset the number and the penguin to make the penguin a seven o'clock drop shadow, just like the numbers on the original.
2. This one is based on the Colorado Rockies. I used an off-white material for a more vintage look.
3. A vintage Toronto Maple Leafs design. This one turned out really well as I embellished the leaf with some stitching, similar to the look of the original jerseys.
4. Atlanta Flames. The flame contours were taken from the old "A" logo.
Here's the next set:
5. This one is based on the 1977-80 Penguins uniform. This bag is one of my favorites, as there is so much going on. I really like the dark and light shades of blue, and I always liked how the logo on this jersey was black and yellow. Maybe this combo shouldn't work, but it looks really good to me. I love the yellow zero inside the black penguin, and I also really like the light blue string.
6. This vintage Red Wings design incorporates a bit of stitching to embellish the wing logo. For some reason I used straight stitching on the edge for this one, instead of zigzag stitch.
7. For this Bruins design I decided to add a nameplate, with "Shutout" above the zero.
8. The original purple and yellow Kings jersey is one of my favorites. I did a bit of stitching to embellish the crown.
9. Modern Leafs design.
10. Traditional Calgary Flames design, I just closed the "C" to make the zero.
11. Hartford Whalers. Lots I could have done with this great uniform but I like the simple addition of the whale tail.
12. I always liked the red and green Devils look better. I think this one worked out well.
13. Based on the circle part of the Oakland Seals' logo.
14. Original Washington Capitals design.
15. 1974-76 California Golden Seals. I couldn't think of anything to do with the zero, but that's OK as I love the colors on this jersey.
16. Team Canada.
17. Team Sweden. Lots of pieces to this design. I think it looks really good.
18. Gretzky-era Kings design. The metallic silver color was painted on.
This next photo shows a couple of details you can't see from the front:
As you can see, some of the bags have a contrast-colored back, such as the 1974-76 Seals with the yellow back, and the 1977-80 Penguins with the light blue back. The Penguins bag also has white grommets on the front and darker blue ones on the back.
Here's the turquoise Seals bag with a puck, ready for the trophy shelf (I like the irony that many of these designs are for teams that probably didn't record many, if any, shutouts):
———
Paul here. Is that a great project or what? Please join me in thanking our anonymous contributor for another great entry.
+ + + + +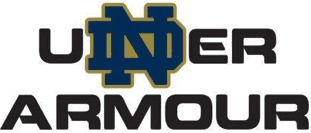 That noise you just heard was Warren Junium fainting: Reader Bobby Murphy posted a comment yesterday about the new Notre Dame football uniforms. In case you missed it, here 'tis:
I had the opportunity [Tuesday] to be a part of a Notre Dame Under Armour photos hoot and was able to see next year's home and Shamrock Series football uniforms. Although I was not allowed to take photos of the uniforms, I would like to try to describe them as best I can.

Home uniform: The base layer is blue with script words at the top reading "God, Country" followed by a large "ND" monogram across the chest. The sleeves are also blue with touching gold and white stripes at the ends.

The socks are blue, featuring the same striping pattern as the base layer.

The pants feature an "ND" monogram on the left hip and an Under Armour logo on the right hip. They remain otherwise unchanged as far as I can tell. The color remains near-identical to last season.

The jersey is blue with an Under Armour cut. "ND" Monograms at the sleeves. Under Armour logo on the left chest. No logo on the neckline (which surprised me).

The helmet is unchanged.

Shamrock Series uniform: The base layer is blue with complex gothic gating-style gold designs, which form a large cross over the chest with an "ND" monogram in the middle.

The pants are blue with gold diagonal stripes extending from the knee about a third of the way up the pant toward the thigh. I believe this will be the first time that Notre Dame has ever worn blue pants.

The jersey is blue with gold lettering. The lower part of the sleeves are gold as well, with blue "ND" logos. Gold collar.

The helmet is gold with a blue monogram logo. Probably my favorite part about the uniform.

The Shamrock Series uniform design, as far as I can tell, has no white — an interesting contrast to Adidas's white-on-whites from last year.

Sorry again I couldn't get pictures, they wouldn't let me even pull out my phone if I was close.
+ + + + +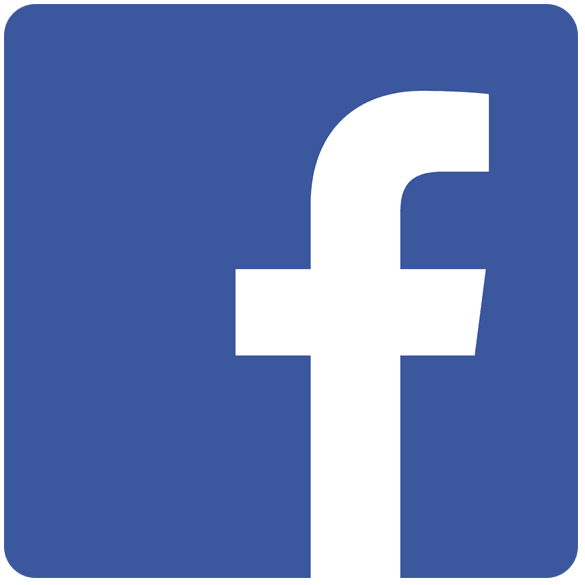 Facebook query: You might not be aware of this, but this here website has its own Facebook page. The reason you might not be aware of it is that we don't really do anything with it. I don't even recall how or when we set it up (although I assume webmaster John Ekdahl did it years ago). I pretty much ignore it, frankly.
"Collector's Corner" columnist Brinke Guthrie recently offered to become our Facebook page's editor, to which I replied, "Nice idea, but what exactly would you do, and would anyone care? Is there a way to use the page to help attract new readers, or would we just be preaching to the converted?" Brinke then said, quite sensibly, "Why not ask the readers about that?"
So: Is there anything we could do to make you care about the site's Facebook page? Is there a way it could help attract new Uni Watch readers? Would you rather that we continue to ignore it because you already have enough to keep track of in your life?
Post your thoughts in the comments, or send them here. Thanks in advance for your feedback.
+ + + + +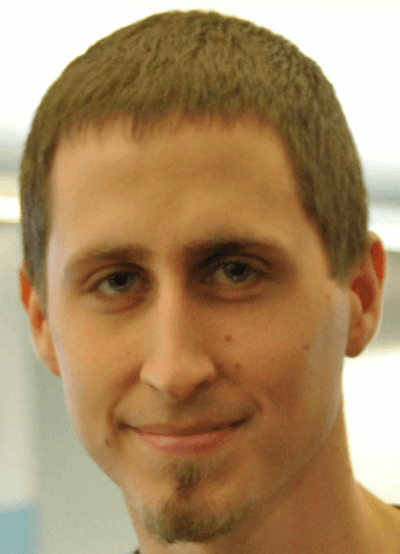 Mike's Question of the Week
By Mike Chamernik
The MLB All-Star Game is next week. As we've discussed around here recently, the MLB separates itself from the other Big Four sports leagues by having players wear their regular season uniforms instead of one-game All-Star uniforms. I have to say, I love seeing the mix of all the different designs.
But the one-off All-Star jerseys still have their charms! What's your all-time favorite All-Star game uniform, — either a game uni or, in baseball's case, BP jersey? Mine is the 1996 NBA ASG jerseys. They're so ridiculous and cartoonish and such a product of that era that I really like them.
And if you don't like All-Star designs, which is your least favorite?
As always, post your reseponses in today's comments.
+ + + + +
Tick-Tock: Today's Ticker was compiled and written by Mike Chamernik.

Baseball News: A game-worn Lou Gehrig cap is up for auction (from Jonathan Daniel). … The Fort Wayne TinCaps partnered with the fashion brand Vera Bradley and will wear Ziggy Zinnia-patterned jerseys later this month (from Phil). … The Portland Sea Dogs will wear Chewbacca jerseys for Star Wars Night next month (from Phil). … Ben Peters is also a finalist in the St. Paul Saints jersey design contest. … "I absolutely love this memorial sleeve patch for Jean Yawkey, the president/part owner of the Red Sox," says John Sheehan. "Something about the imperfect placement of the letters and the small black swatch rather than an arm band. Much better than today's typical memorials which are mostly black circles with white initials." … The jersey Lou Whitaker wore in the 1985 All-Star Game — the one with his number drawn in with a Magic Marker — is apparently in the Smithsonian (from Todd Herzog). … Kentucky's Simon Kenton High School wore blue tequila sunrise jerseys this year (from Dwayne White). … The Orioles put hashtags on their bat knob decals (from Phil). … Hunter Pence has his own logo (from Brinke). … The San Jose Giants wore tie-dye jerseys and socks for Grateful Dead Tribute Night yesterday. … Rays outfielder Kevin Kiermaier hit a liner that went through Eric Hosmer's glove on Tuesday night. … The A's presented players their All-Star BP jerseys. Note that Jeff Samardzija's is a different color, because it's a National League jersey, which is what he'll wear during pregame introductions (from Roberto Santiago). … David Teigland is volunteering for events around the All-Star Game and sends along a picture of the carpet in a mock clubhouse. I like it! … The Braves wore "Vote J-Up" T-shirts instead of BP jerseys prior to the game to promote Justin Upton's candidacy for the final National League All-Star roster spot (thanks, Paul). … Adam Eaton was missing the right ring finger of his batting glove last night. Scott Sargent wonders if he was wearing some sort of shock absorber, or if Eaton tore his glove earlier in the season, or if this is just a common thing in MLB. Anybody know more?

College Football News: New field design fr Buffalo (from Phil). … A Penn State recruit recently got the school's logo shaved into his head.

Soccer News: Argentina players wore black armbands yesterday in honor of former Argentine star Alfredo Di Stefano, who died earlier this week, but the armbands were all gone by the end of the match (from Yusuke Toyoda). "¦ An Auburn University fan mocked up soccer jerseys for all 14 SEC teams (from Chris Mahr). … Jürgen Klinsmann's bakery in Germany made some cookies to celebrate Germany's win over Brazil (from Coleman Mullins). … New home kit for Inter Milan (from Phil). … Looks like Germany will wear white and Argentina will wear blue for the World Cup final on Sunday.

Grab Bag: Cavs draft pick Andrew Wiggins has signed with Adidas. … The Flyers will have a third jersey this fall. … The Syracuse Crunch unveiled their logo for the Frozen Dome Classic on Nov. 22. … Jason Dufner has a 43 patch on his golf bag in honor of Auburn football player Philip Lutzenkirchen, who died a few weeks ago (from Jonathon Binet). … Here's a compilation of hidden messages in sports logos. Some examples are pretty well known and some may be completely apocryphal, but interesting stuff nonetheless. … Jonathan Daniel found a nice bounty of World Football League memorabilia. … "If the President fouls," asks Phil, "it's not really a foul is it?" "¦ Rare sight: Connie Hawkins in an ABL uniform (nice find by Leo Strawn Jr.).