It's not often that a Uni Watch reader designs something that makes it onto an NFL gridiron, but that's the case with the chinstraps you see above, which were designed by longtime reader and industrial designer Michael Princip. As some of you may recall, he's the guy behind the Bulwark football helmet, which I wrote about for ESPN back in 2011.
The strap is called the ArmorFlex, and is produced by a company called Wingo Sports Labs. I'll let Michael take it from there:
The ArmorFlex consists of a thin, corrugated piece of flexible plastic sewn onto what is essentially a traditional vinyl/leather chinstrap. So, you get the flexibility and comfort, yet with added protection. I designed two different styles of it.

The ArmorFlex is one of a few different products I've designed for Wingo. They primarily deal in shoulder pad lining systems, most notably the Under Shield vest. Quite a few of the Seahawks wear the Under Shield (including center Max Unger), so they have a good relationship with the company. The team's equipment manager, Erik Kennedy, had a few of the ArmorFlex chinstraps to offer his players, and it looks like safety Kam Chancellor was one who really took a liking to it. He was wearing it all season long, although I didn't realize that until after the Super Bowl, when someone from Wingo told me about it.

I knew two other NFL teams had players who wore this chinstrap: the Texans and the Dolphins.
The best part of this, although Mike didn't mention it, is that he's a huge Seahawks fan (he even has a Seahawks uniform and equipment blog), so I'm sure he's super-stoked to know that Chancellor was wearing his strap.
Big congrats to Mike on seeing one of his designs make it to the field. I think we'll be hearing more from him in that regard in the not-too-distant future.
+ + + + +
Click to enlarge
Collector's Corner
By Brinke Guthrie
Daggone, check this out. You know I'm a huge fan of vintage NFL posters, and you'd be hard-pressed to find a better example of it than the Dave Boss beauty shown above. And here's the best part: That poster is just one-quarter of a four-poster lot that's currently available on eBay. You want more? Here are four Niners posters, five Rams posters, and two Broncos posters. All of these are from a single seller, and he has a ton of stuff — more than I've ever seen from one seller.
You say you're into more than just posters? Okay, then:
• Here's a terrific 1940s Carroll College varsity sweater that has a certain Windy City vibe, does it not?
• Guess the NFL was trying to get young girls interested in the league way back when.
• This 1969 NFLPA Jets gear bag is in perfect condition! And as I have said before, you do not get any better than DeLong. So take a peek at this Jets letterman jacket.
• Nice-looking vintage 1970s Trail Blazers Starter jacket with a promo patch plugging the NBA All-Star vote and Miller Lite Beer.
• We've all seen the gumball helmets, but I've never seen them with this type of presentation. The auction listing says 1970s but it's most definitely 1960s due to the Redskins spear helmet, the black Saints, and the green Eagles. And with this helmet kit, you can join the NFL Super Pro Club.
• Never had the corresponding helmet and bat set for MLB. This one looks to be in pretty good shape, but it's from the 1970s (not the '60s, as the seller is claiming), given the Rangers presence.
• Reader Susan Freeman sent in some examples of tape dispense helmets. You got yer Niners and yer Ray-Duhz.
• This was never a a proposed Falcons jersey, was it?
Seen something on eBay or Etsy that you think would make good Collector's Corner fodder? Send your submissions here.
+ + + + +
Tick-Tock: Today's Ticker was compiled and written by Phil, who was nice enough to handle all the incoming emails while I was away for the long weekend. Thanks so much, buddy!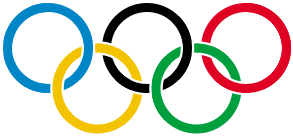 Olympics News: Here's the last on the Under Armour speed skating situation. … On Sunday, the USA hockey team wore 1960 throwbacks. So gorgeous. More information here. You can buy a replica here (thanks to David Haberman, who notes "the version USAHockey.com sells is different, starting most obviously with the placement of the Nike swoosh"). … Alternate USA Curler Craig Brown was a third in Sunday's match against Switzerland. You may recall Craig was Paul's skip during the 2010 House of Hearts Bonspeil. … The Jamaican Bobsled 2-man team is wearing what appear to be watermelon helmets. Here's another view and an article on the team. … Is it really that hard to figure out the USA and Canada are not the same? … Rich Strayer noticed that Team Canada is using NHL whiteboards during the Olympics. "Notice goalie trapezoid and the smaller neutral zone (all three zones are the same size in international play)," he adds. … Nice NYT piece on all the gear of the olympics (thanks to Dave Rakowski). … For the near-medalists "" and a few not-so-near-medalists "" left looking up at the podium, recognition comes in the form of a personally inscribed, autopen-signed, formal Olympic diploma (thanks, Paul). … Faces of Olympic Figure Skating (from Eric Bangeman). … Better to look good: "What Really Matters at the Sochi Olympics: How You Look" (via Tommy Turner). … Jen Hayden noticed a chain or necklace around Tuukka Rask's neck. " I watch a fairly large amount of hockey," says Jen, "and I don't think I've seen a goalie wearing a chain."

Baseball News: The Mets will wear a sleeve patch honoring Ralph Kiner. It will also be a logo behind home plate at Tradition Field (their spring training complex), and on the wall at Shea, er…Citi Field … The St. Louis Cardinals' iconic birds on bat logo turned 93 on Sunday. … Check out the uniform the Tennessee Vols wore on Sunday (second pic via Andy Kroeger. … Camo caps for Northwestern on Sunday (h/t Jim Bednat). … The Oklahoma State Cowboys broke out their all-orange unis on Sunday (h/t Joshua Dwyer). … Nice! Lower case technology (aka lower case letters on jerseys) will be on the Mets jerseys this year (h/t to Jonathan Levin). … "So long Jacoby," writes Tom Adjemian. "Looks like it's Xander's time to shine in the No. 2 jersey." … Pritchard writes, "Love this look (on Mark Teixiera), though in this concussion-conscience world, it's practically like smoking a cigarette on the field." … The Rushmore Commanders have joined the Holiday League, and have FOUR primary logos. Of course, they are George, Tom, Abe, and Teddy (big thanks to Kevin Olivett). … Suk-Min Yoon, the Orioles newly signed Korean pitcher, will wear #18. Dave Lough will change his number to #9 to make the move possible (h/t Andrew Cosentino). … Look at this amazing 1958 New Orleans Pelicans program cover. Outstanding!

NFL News: Attention Designers! Remember that post about an NFL team in Oklahoma City? Well, they received their first submission in the design contest, but so far it's the ONLY one. "With only one submission in two weeks, it's not much a contest," writes Justin C. Cliburn. C'mon you concepters, give it a shot, OK? OK!

College Football News: Is Penn State going back to different collar and sleeves? That pic was taken Saturday (great spot by David Kozak).

NBA News: If you thought Chris Bosh in a suit jacket and camo pants would look really bad — you'd be right. Just, no. … And the NBA ASG sleeved jerseys were about as bad as was expected. Well, maybe not. … NBA reference in the Daily Jumble?: From Alex Allen, "A NBA reference and a The Fish That Saved Pittsburgh uniform? Pisces and #6?" … Great spot by Randy Allemann who noticed SI was using the 2013 logo for the 2014 ASG. … Jerid Morris saw this photo from the 3-pt. contest and asks, "Anybody else think this might be a dry run for in-game jersey ads?".

Hockey News: Dartmouth hockey player Charlie Mosey gives teammates Grant Opperman grief for inking out some of the letters in his name, thus proclaiming his prowess when playing with a man advantage (from Tris Wykes). … "My children play hockey and this weekend we were helping with the jwhl challenge cup (www.jwhl.org)," writes Ken. Here is the little Caesars u17 road uniform, which is "creamcicle (Tampa bay) Orange." … The Philadelphia Wings (NLL) will wear Flyers-themed jerseys for an upcoming game (from Nicholas LaRosa). … There are two links from this page: an illustration of the 'Neon Night' jersey the Lake Erie Monsters will wear this Friday, and a picture of the Joe Haden bobblehead they'll be giving away on Saturday (thanks to Tom Pachuta).

Soccer News: DC United unveiled its 2014 uniforms in the best way possible: at a bowling alley with season ticket holders, writes Yusuke Toyoda. "Not too shabby looking, either," he adds. … adidas has unveiled new away kits for Germany, Argentina, Spain, Mexico & Russia.

College Hoops News: Has the Pinkuary craze finally jumped the shark? Here's Kentucky vs. Tennessee (from Sunday) BOTH wearing pink. … Syracuse will wear new "throwbacks" Wednesday. Says submitter Rick DiRubbo, "For the record, the shorts don't look anything like the design the 2003 national championship team wore."

Grab Bag: There is a new documentary at Sundance about the Portland Mavericks of NWL (from Mark Viquez). Here is their unusual team photo. … "Nothing screams wounded warrior/patriotism like purple and black camo for semi-pro football in Idaho" says Derek Self. … Nice bowling alley art/table seen at an antique show in Florida Sunday (nice find by Tom Van de Kieft. "Took me a few seconds to figure out what it was, a really original piece." … Pretty brutal Super Rugby uni malfunction spotted by Caleb Borchers. The pulls player had a front panel of his jersey start to detach — here's what it should look like. … Aaron McHargue was watching a repeat episode of The Mentalist and found it very funny that they were so careful to cover the Apple logos of all the computers and phones, yet when it showed an incoming call toward the end, it said "iPhone" on the screen front and center of the shot. … Matt Manley checks in with American rugby news. Seattle OPSB have unveiled a new kit and color scheme. He writes, "As you can see, they are taking a cue from the Seattle Seahawks with respect to the colors they are implementing." … Ohio State lacrosse wears a throwback jersey and football style helmet (from Jared Buccola).