Last week, a four-second video snippet suggested that the Jets had a "New York Sack Exchange" throwback in the works. Today that leak was confirmed, as the Jets went ahead and unveiled their new retro uni.
The new throwback, which hearkens back to what the team wore from 1978 through 1989, will be worn for two games:
Sept. 11 (the season opener, and a Monday night), against the Bills.
Oct. 1 (a Sunday night), against Kansas City.
Per the team's announcement, the throwback helmet logo will appear at midfield for those games, and the team will also use throwback end zone designs.
As you can see in the photo above, the Jets are using their existing primary green helmet with retro graphics. The primary shade of green isn't quite historically accurate, but the team apparently feels that it's close enough, and I agree — it looks better than I expected. (The Jets already have a black alternate helmet, and current NFL rules allow only two shells, so using the existing green shell was their only option.)
Honestly, I never loved this uniform (I prefer the Namath-era design), but it's sooooo much better than their current primary look, so that's a plus. Here's a rear view: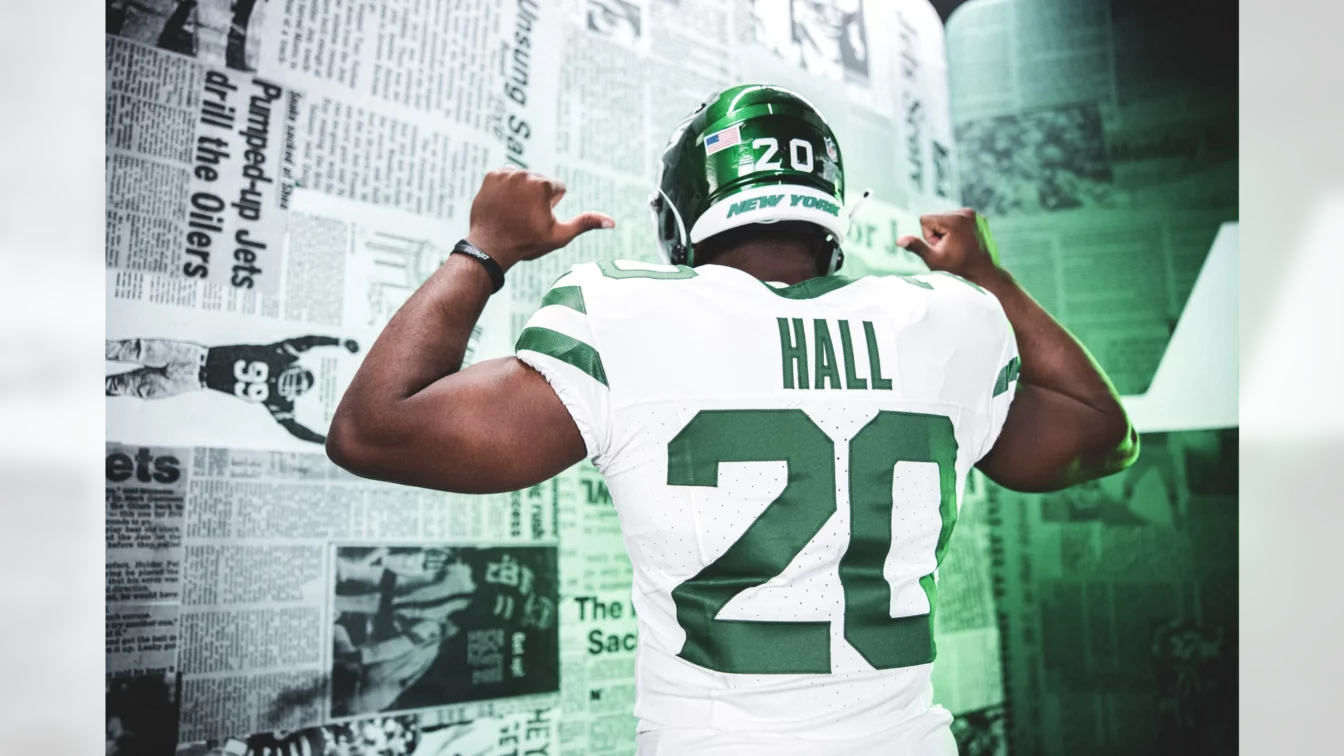 And here's a full-body view, showing the socks: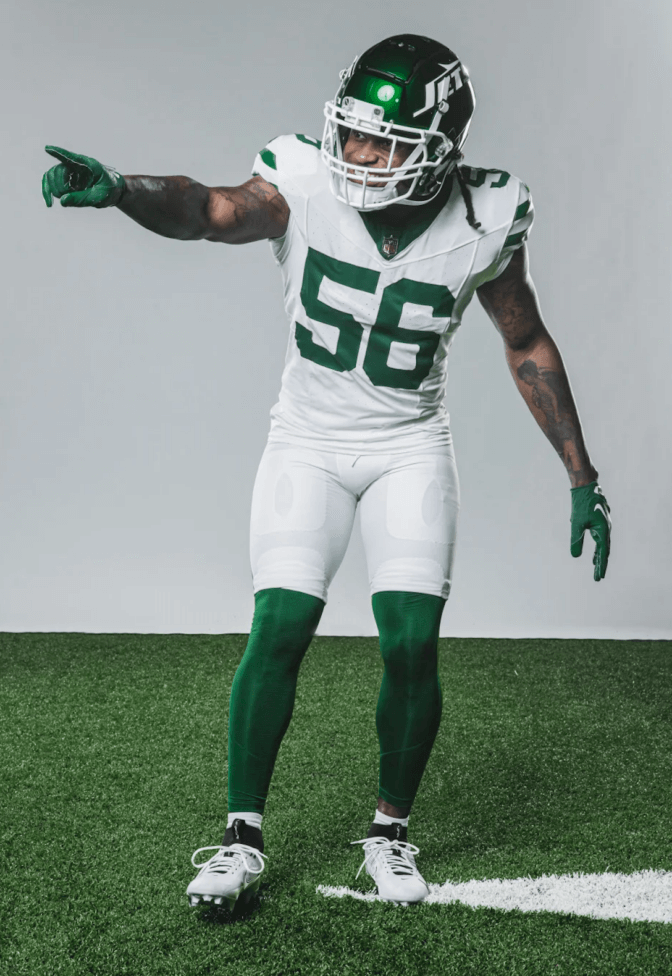 Generally speaking, they seem to have done a good job with these, with one exception: The original TV numbers were huge, and they've chosen not to duplicate that look: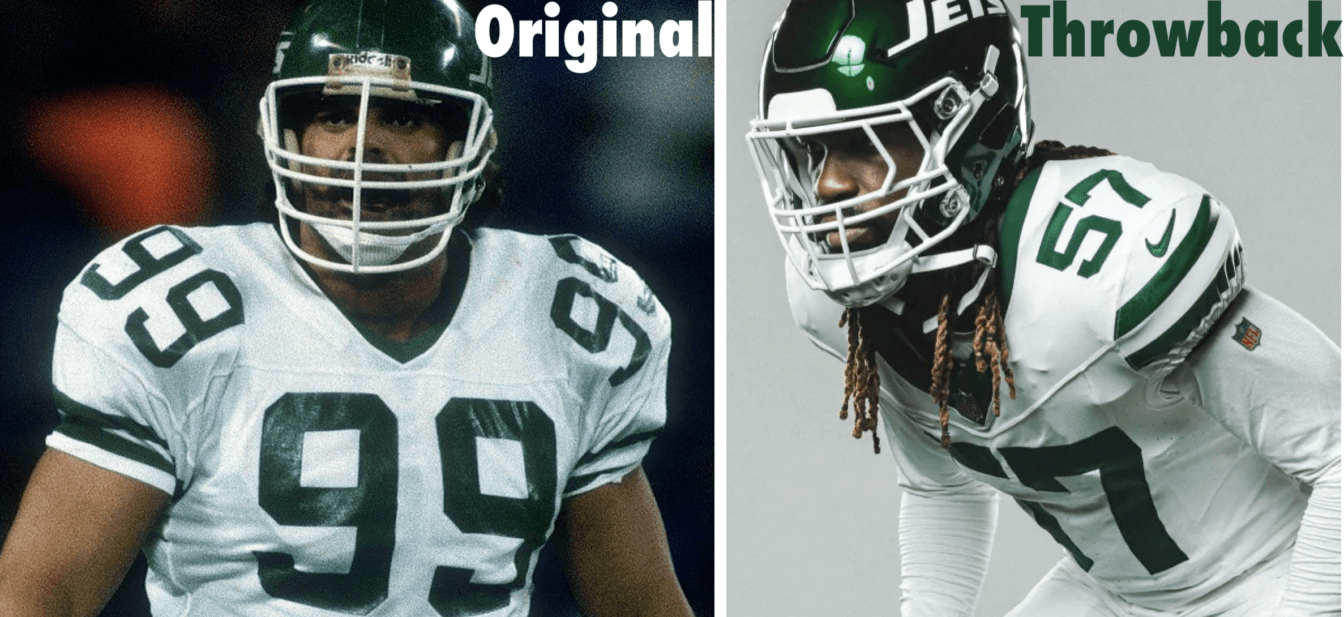 Lots of additional photos here:
It's not clear, at least to me, why they've chosen to go with a white throwback jersey instead of green. But Gang Green hasn't been very green lately — they wore their primary green jerseys only one time last season — so maybe the white throwback is just part of that larger development. (Update: As several reader/commenters have pointed out, the Jets wore white at home from 1985 through '89, so that may explain it. Still, they wore green at home for more seasons than that, so it still seems like a weird choice.)
As I've done with other NFL teams unveiling new throwbacks this season, I'll be doing a deep dive this week on the Jets uniforms that inspired this retro uni. It'll be on my Substack on Wednesday or Thursday. As always, you can subscribe here.
Meanwhile: the Jets' unveiling announcement also included the news that they'll wear their black alternates when hosting the Dolphins on Nov. 24 — Black Friday.
Next up in the NFL queue: the Broncos, who are scheduled to unveil their new alternate helmet tomorrow.