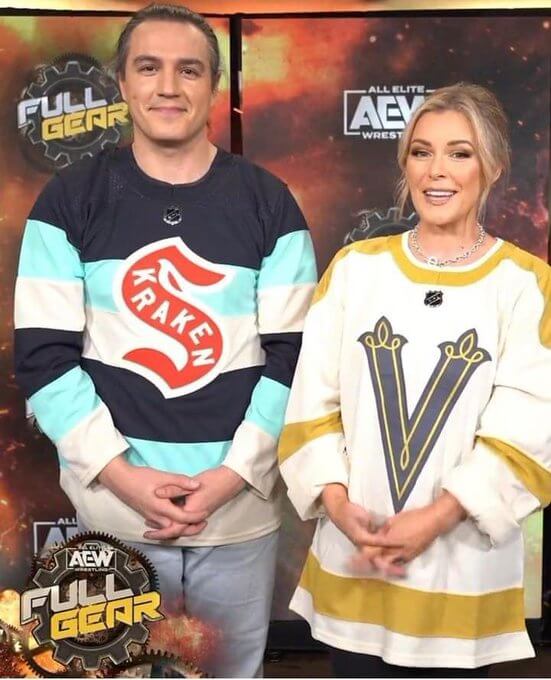 In case you missed it, it seems as though the Utah Jazz leaked the Seattle Kraken Winter Classic on Friday (Paul had the story here).
Just one day later, it now appears the Vegas Golden Knights Winter Classic jersey has been leaked as well, this time via a Tweet from All Elite Wrestling.
Happy #AEWFullGear Day!
We're hours away from the action kicking off LIVE; @RJCity1 & @ReneePaquette are here at @TheKiaForum to break it all down!

Zero Hour: https://t.co/1e6KRRzXhA
🔗 https://t.co/vrXxJ8IVMl
📱 https://t.co/IGFXWHa3dW
🌏 https://t.co/m5uJ9xfmkr pic.twitter.com/o8pSpJZ9T1

— All Elite Wrestling (@AEW) November 18, 2023
This comports with the cap leak we saw earlier this year: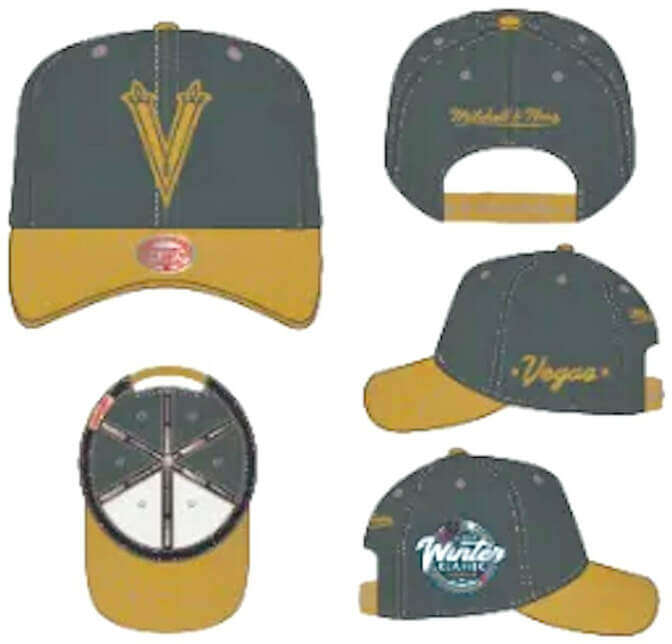 So that's two unintentional (?) leaks of Winter Classic jerseys by two different sports entities, all within 24 hours of one another. It almost leads one to believe — with one leak by an NBA team, and another via a wrestling organization — that these may not have been so unintentional after all. If they were inadvertent, then someone isn't keeping a very tight lid on jersey distribution!
I've been rather busy the past several days, so I don't want to render any opinions on this (or the Kraken) jersey, other than to say I'll need to see the official unveiling(s) and then on the ice on New Year's Day in the Mariners ballpark.
And it must be noted that even if these do turn out to be official, both the Kraken and GK's sweaters are fashion jerseys. The actual official on-ice jerseys will be in a different cut and will undoubtedly have giant numbers (as is the WC m.o.).
But if these are both indeed the WC jerseys (and there's no reason to believe they're not), what do you guys think?