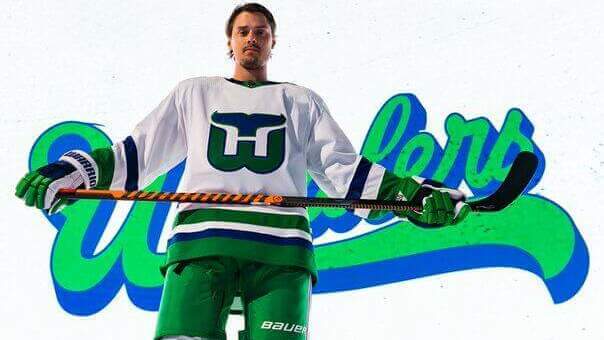 Phil here, pinch hitting for Paul while he's at the Eastern Shore.
Great news for those of us who love throwbacks out of Raleigh today, as the Carolina Hurricanes have announced they'll wear a white-jerseyed version of their Hartford Whalers throwback uniforms for "Whalers Night" on February 10, 2024.
"Whalers Night" is now an annual tradition, and the team takes great effort to celebrate the franchise's history and honors some legends from the past.
Unlike previously, when the Hurricanes wore the green jerseyed throwbacks, this year the team is changing it up to wear the classic white uniform.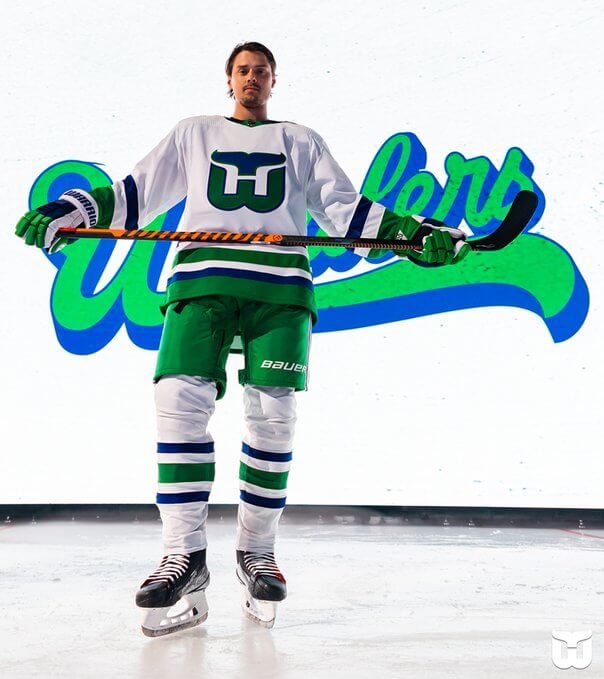 According to Hurricanes Chief Marketing Officer Mike Forman, "We've utilized the green jerseys pretty extensively over the years and sprinkled in the light gray jersey a few years back as part of the Reverse Retro leaguewide campaign but the white sweaters have always been on our radar."
If you're sensing their may be other reasons for the white jersey, "This is a great opportunity to introduce jerseys that are both new and exciting to the team, and also add a retail opportunity for our fans," Forman added.
Still, marketing aside, this is fantastic news, as the white Hartford Whalers sweater is a classic, and I personally think the negative-space "H" in the logo is one of the greatest ever created.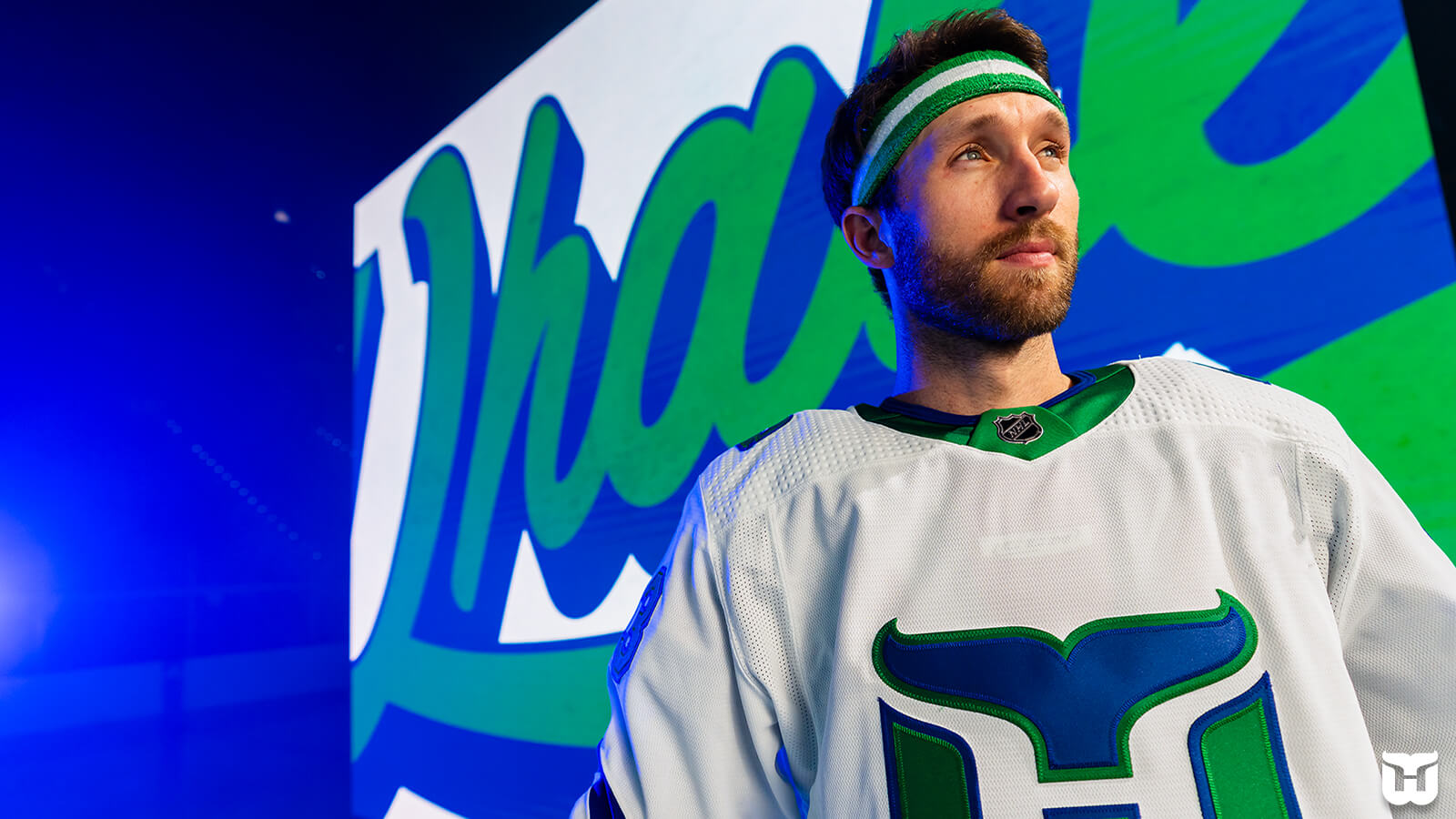 Not only are the Hurricanes bringing back the home white uniform, the team will also wear "Cooperalls" during pre-game warmups.
If your not familiar with Cooperalls, during the 1982-83 season, the Whalers wore Cooperall pants, a controversial one-piece design which some players felt limited their mobility, and were thought to be less safe than traditional pants and socks. The NHL prohibited their use the following season. Here's a look at the 1982-83 pants.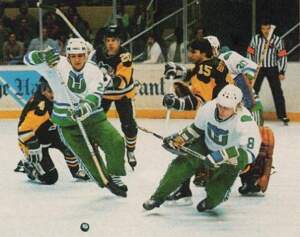 The Philadelphia Flyers were the only other team to wear Cooperalls, and they also wore them during the 1982-83 season. The Flyers broke out throwback Cooperalls in 2022, setting the stage for the Hurricanes to wear them this season.
Here's what the team will wear next February.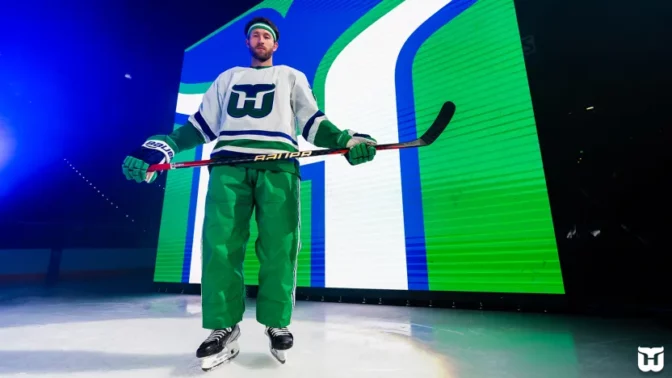 "Credit to the Flyers on this one, as they re-introduced the Cooperalls last year in conjunction with their Reverse Retro uniform scheme. The Flyers and Whalers were exclusively the two NHL clubs who wore Cooperalls for a year or two in the 80s and it's a way for us to have fun and feed into the retro vibes for warmups only that night," Forman added. "We've worked with the same manufacturer as the Flyers did last season to make these come to life. They will be worn over the top of the normal green pants that will be worn for the game itself."
The Hurricanes will play host to the New Jersey Devils when they celebrate Whaler Night next February.