For RJ 💙

We will honor the legendary Rick Jeanneret with an "RJ" jersey patch this season. pic.twitter.com/d5ylVc0hx7

— Buffalo Sabres (@BuffaloSabres) October 11, 2023
The Sabres, who haven't yet played their first regular season game (their season opener is tomorrow night), have just announced that they're adding a memorial patch for longtime play-by-play broadcaster Rick Jeanneret, who died in August.
As you can see in the video above, the patch is going on the upper-left chest, which looks awkward with the "C" and "A" designations: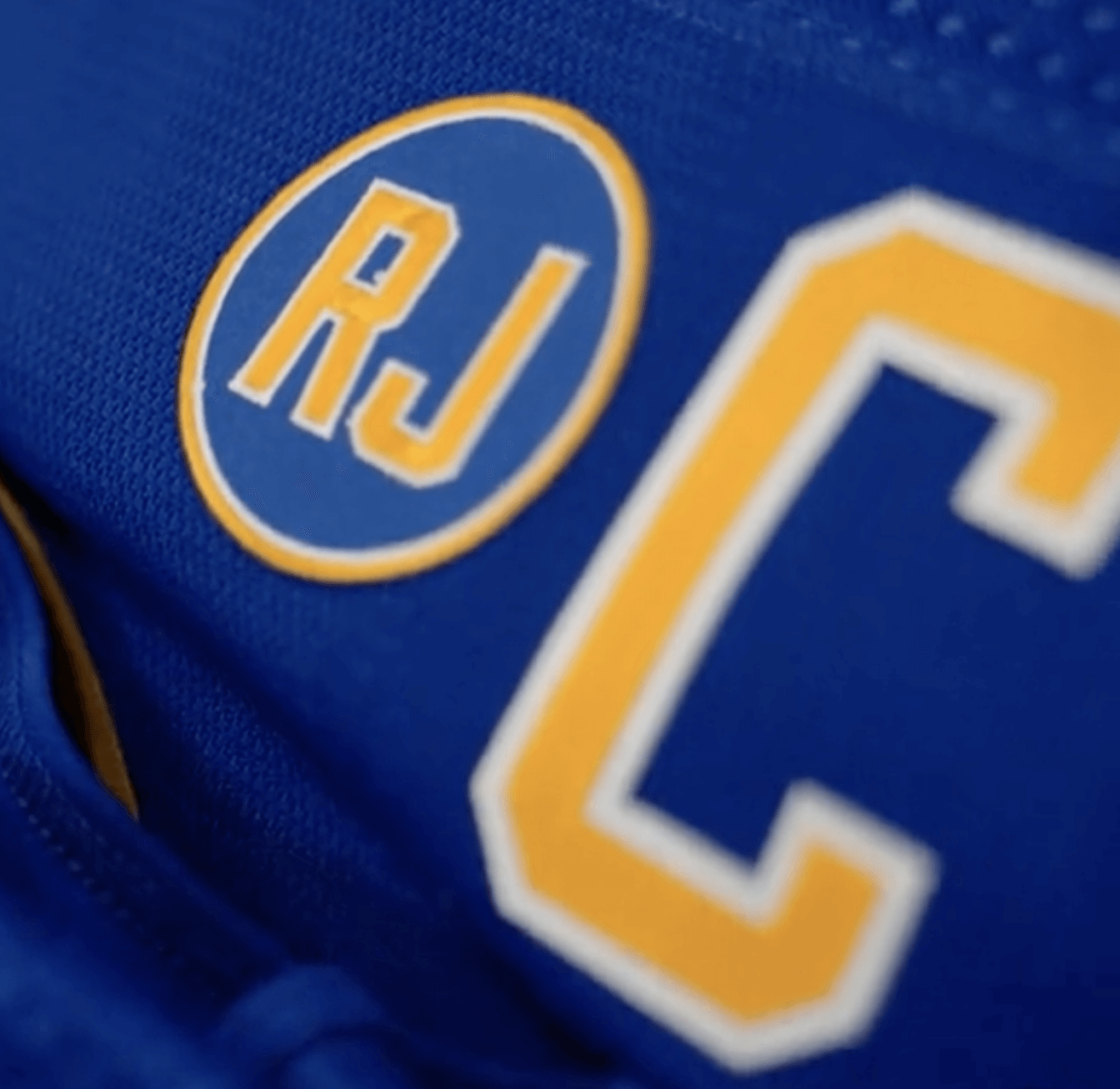 It would make more sense to put the memorial patch on the other side of the chest, but the Sabres are apparently keeping that spot free so they can sell it to an advertiser.
This is the second time in a year and a half that the Sabres have honored Jeanneret. They raised a banner for him in the spring of 2022.
Meanwhile, in other Sabres news, the team now has a new official team dog — its third in as many years — a 14-week-old Saint Bernard and Mastiff mix named Blue (additional info here):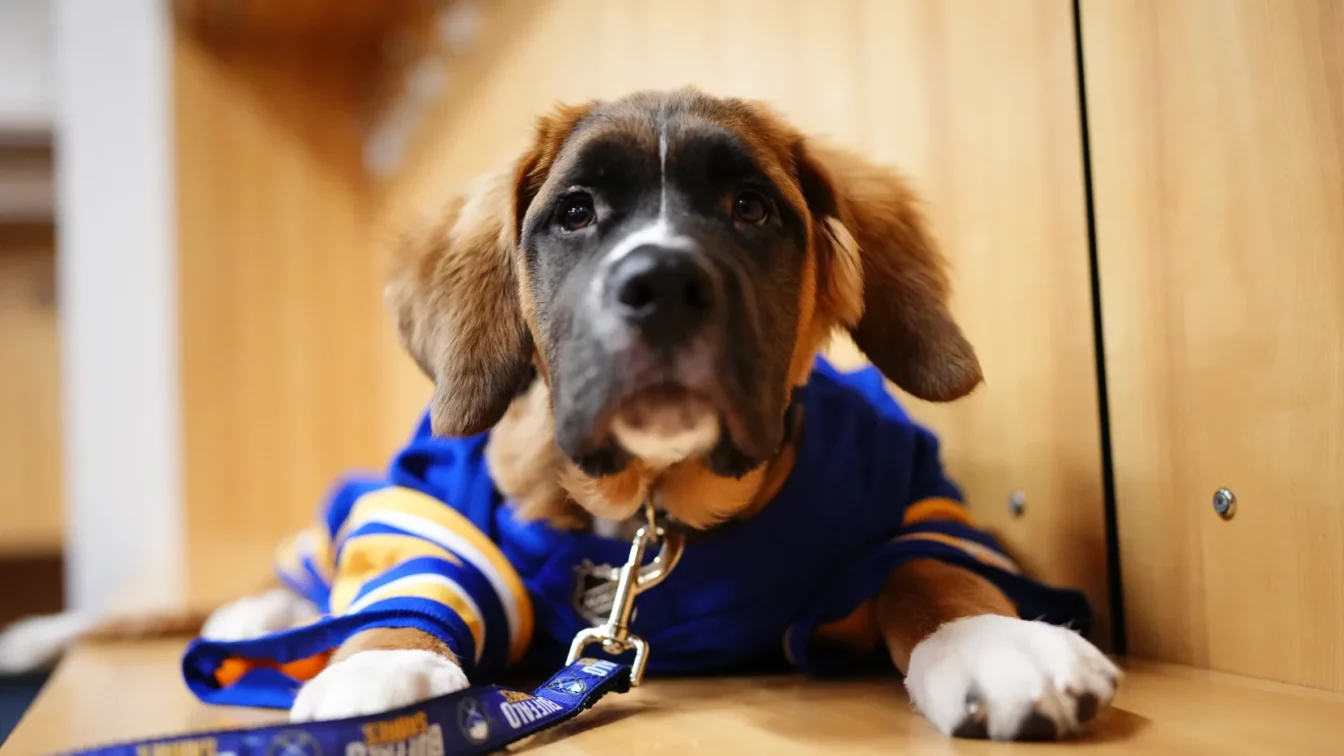 I've added these items to the NHL Season Preview, which is now final.
(My thanks to Josh Claywell for bringing the patch announcement to my attention.)