Minor League Baseball has just unveiled a new logo, based on MLB's longstanding silhouetted batter mark. The new design replaces MiLB's own batter-based logo, assorted versions of which have been in use at least since the 1990s (although the most recent iteration has been used only since 2021).
Quoting from the press release:
The modernized logo features the iconic MLB silhouetted batter design, representing the lasting connection between MiLB and MLB as part of the new "MLB Player Development" league structure, as well as an angular four-star motif, reflecting both the player progression through the Minor League system and the star MLB players of the future.

[…]

The new logo will begin appearing on Saturday night's broadcast of the Triple-A National Championship Game in Las Vegas and will be used extensively within the production of the new MiLB Awards Show on MLB Network on October 2. Throughout the remainder of the offseason, the logo will be updated across all MiLB-owned and operated media platforms and incorporated further across league touch points beginning Opening Day of the 2024 season.
When they talk about updated MiLB's media platforms, they might start with the page on which the new logo was announced, because it still shows the old logo on the toolbar and as a favicon, at least on my browser: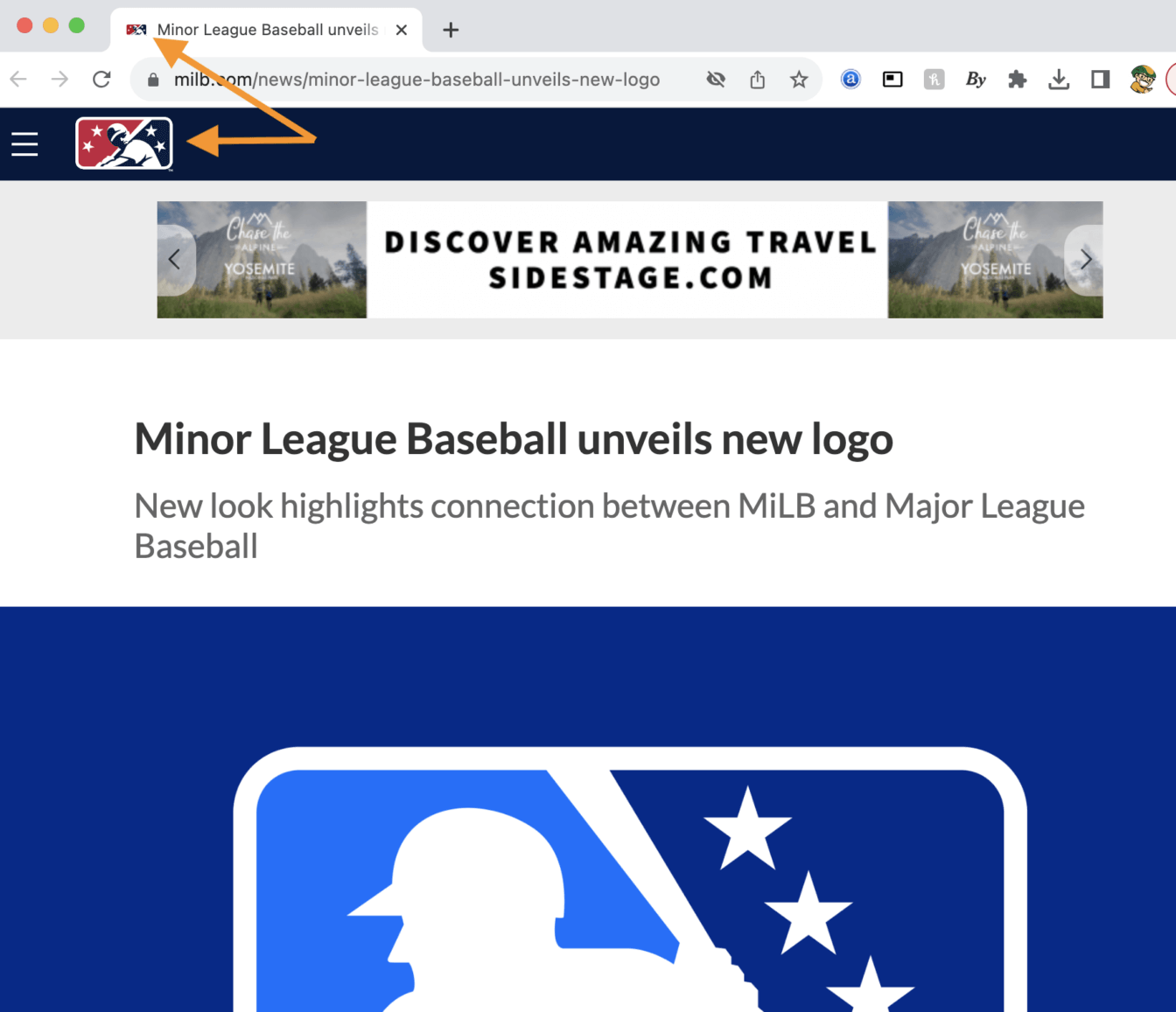 Ditto for MiLB's social media avatar, including on the tweet announcing the new logo: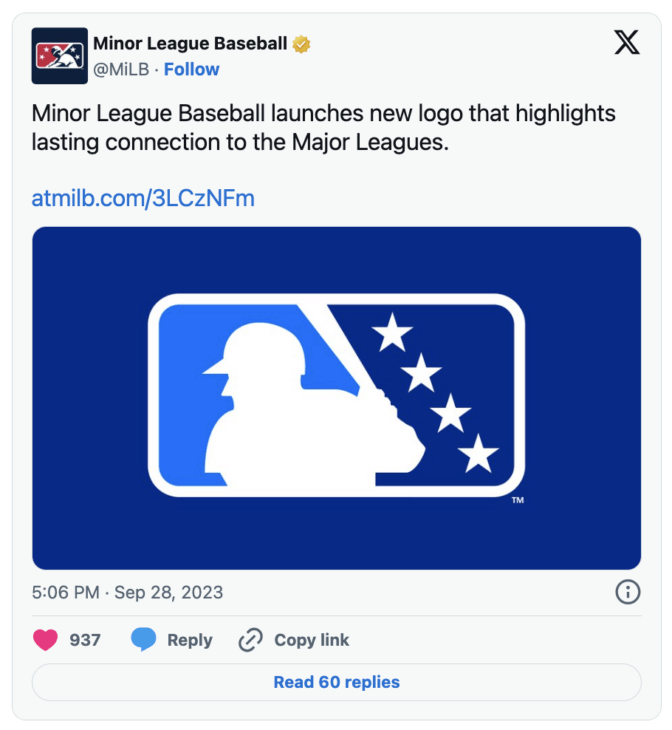 Seems like they should have had those ducks in a row, no?
Anyway: The new mark is fine from an aesthetic perspective, but it lacks the charm of the old one and reinforces the notion that MiLB is just a wholly owned corporate subsidiary of MLB instead of something with its own distinct identity. Too bad.