The Jazz are about to embark on their 50th season — five in New Orleans, 45 in Utah — and are marking the occasion with a throwback uniform and accompanying court design.
The uniform, which is shown above, is based on the franchise's inaugural 1974-75 road uni, when the team was still in New Orleans. That was the only season that the road jersey featured the plain "J-note" as part of the chest lettering; the next season, the now-familiar basketball pattern was added to it and the spacing between the "A" and the first "Z" was tightened up: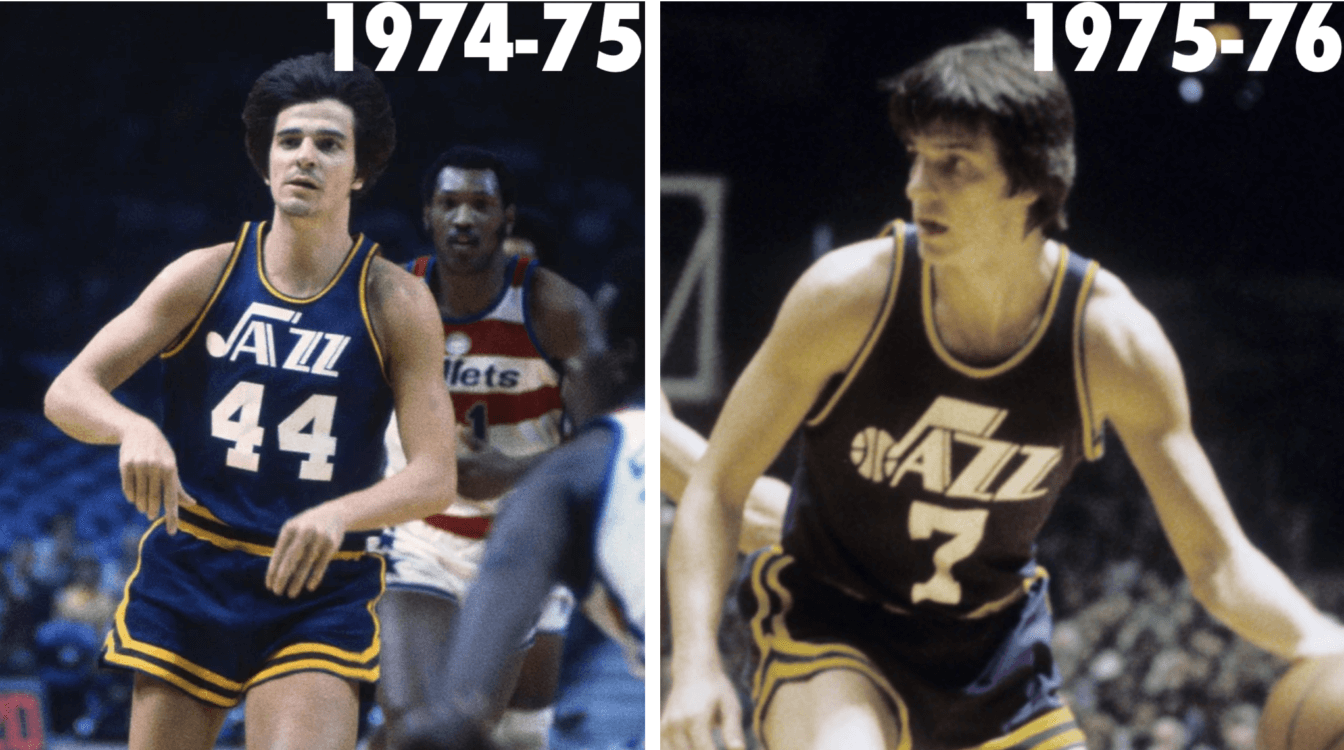 The throwback will make its on-court debut for the team's season opener on Oct. 25. It's not clear when or how many times it will be worn after that.
The uniform will be paired with this court design: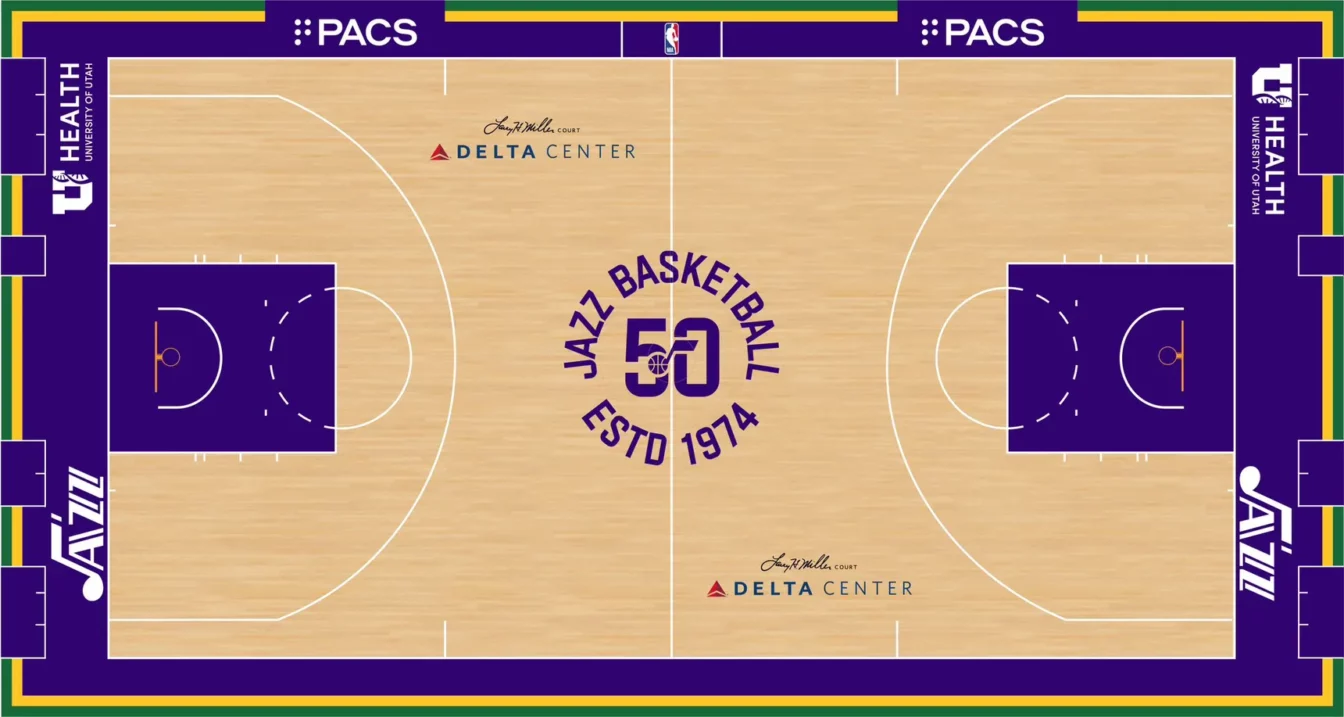 The court design is explained in the press release like so:
[T]he 2023-24 Classic Edition court incorporates design elements from courts at the Salt Palace and Delta Center in the 1980s and 1990s. It prominently features the team's trademark purple, with the 1974 Jazz wordmark on each baseline and gold and green trim around the perimeter. The official 50th Season logo is displayed at center court.
The uni and court are part of a larger 50th-season promotional campaign that also includes "decade nights," a documentary film and podcast series devoted to the franchise's history, and more. You can learn more about all of that here and here. (The latter link also includes a pretty good Jazz uni timeline.)
Utah is the fourth NBA team so far to unveil a new throwback for the coming season. The other three are the Magic, Timberwolves, and Hornets.
(Big thanks to Phil for his assistance with this post.)