The Denver Broncos earlier today unveiled their 2023 jersey schedule.
We'd known the Broncos would be wearing their new white helmets (over their mono-orange Color Rush [CR] uniform) since last week. But now the team has unveiled the full jersey lineup for the season.
Here's how it shakes out:
ORANGE PRIMARY
They will wear their primary orange jerseys (with regular blue shell) six times: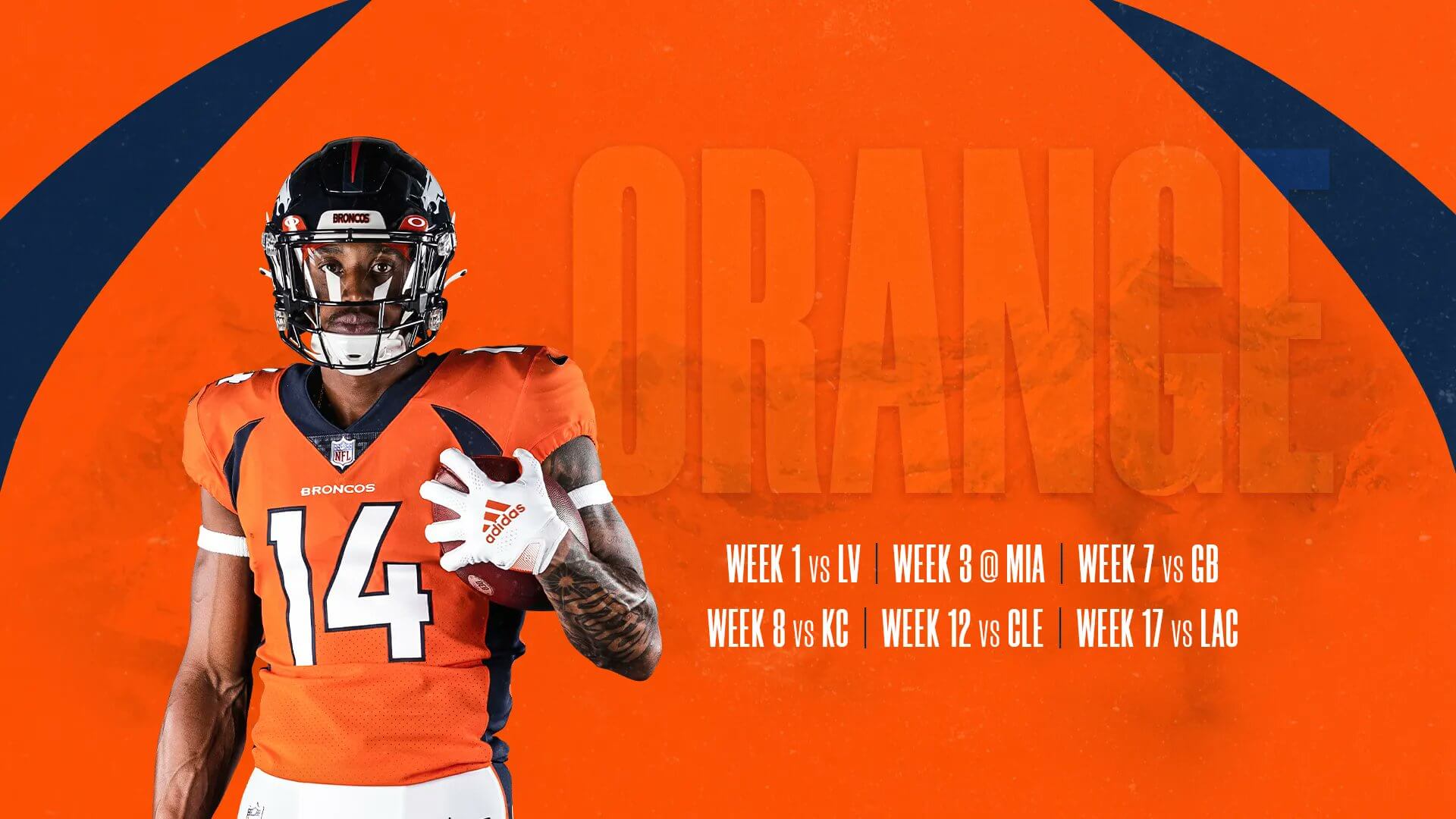 Week 1 (vs. Las Vegas), Week 3 (vs. Miami), Week 7 (vs. Green Bay), Week 8 (vs. Kansas City), Week 12 (vs. Cleveland), and Week 17 (vs. Los Angeles Chargers)
__________
WHITE
They will wear their white jerseys (with regular blue shell) eight times: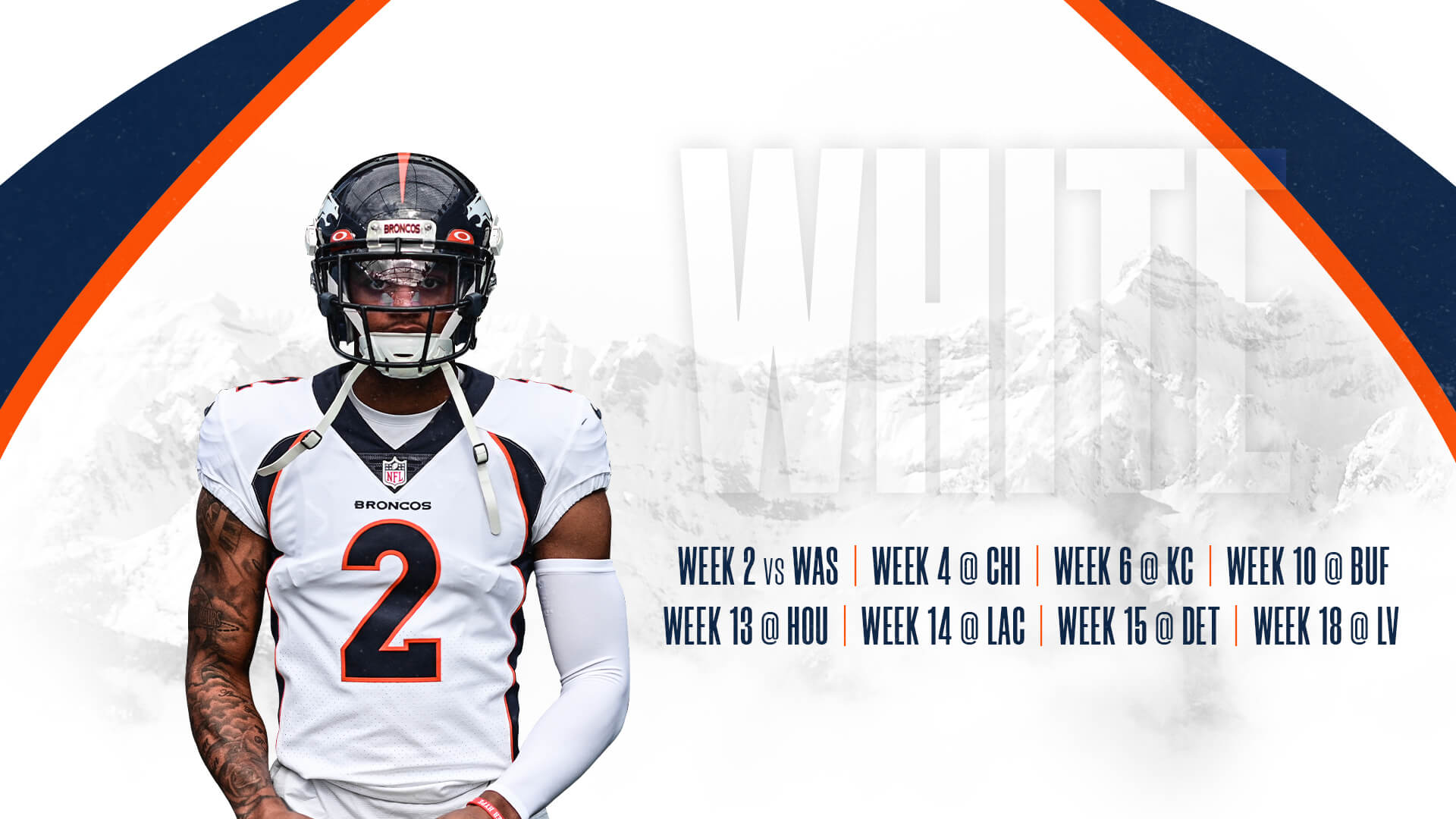 Week 2 (vs. Washington), Week 4 (vs. Chicago), Week 6 (vs. Kansas City), Week 10 (vs. Buffalo), Week 13 (vs. Houston), Week 14 (vs. Los Angeles Chargers), Week 15 (vs. Detroit), and Week 18 (vs. Las Vegas)
__________
COLOR RUSH
They will wear their CR (mono-orange with new white helmet) twice: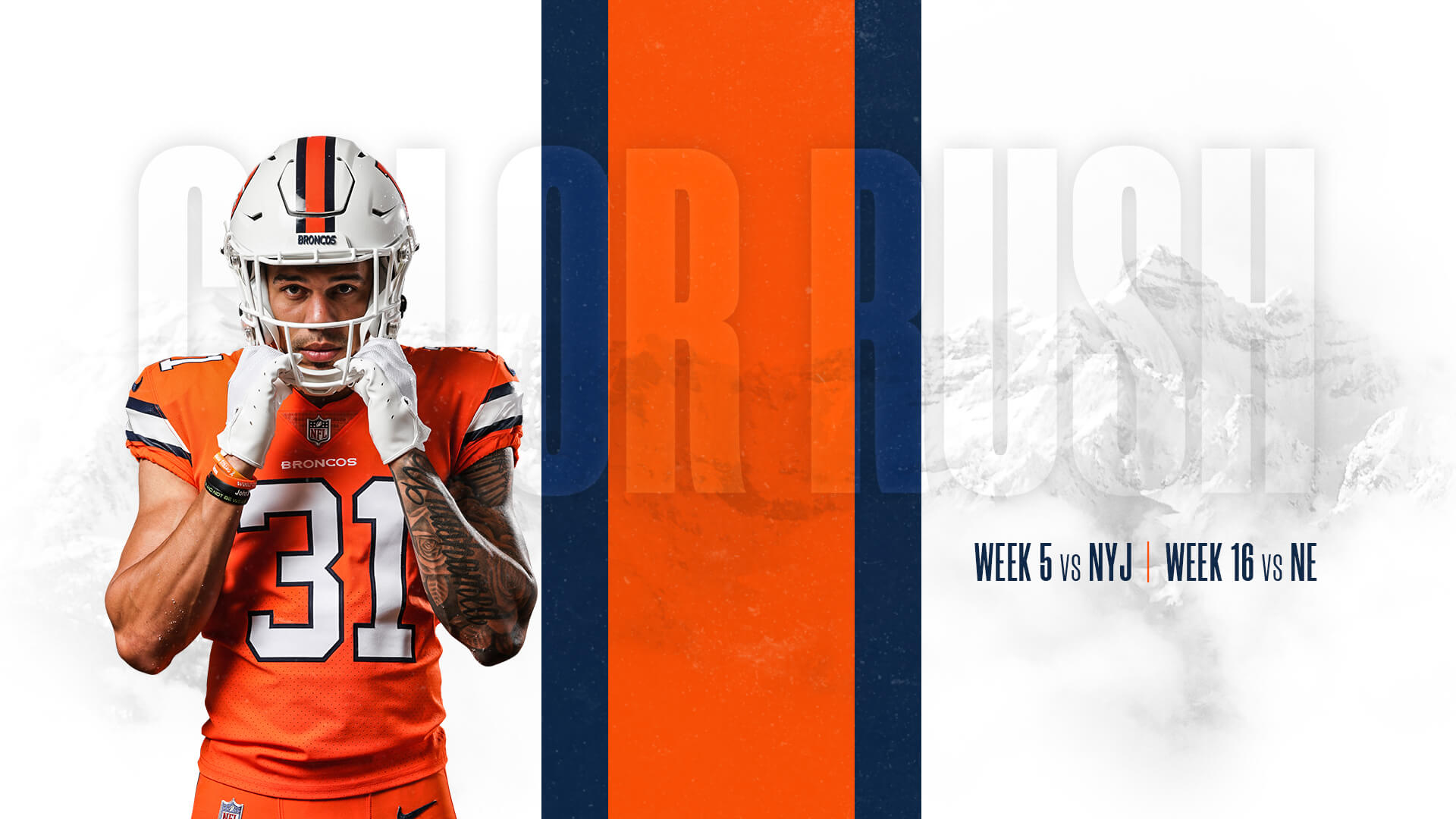 Week 5 (vs. New York Jets) and Week 16 (vs. New England)
__________
BLUE ALTERNATE
They will also wear their alternate navy jersey (unfortunately from that image we can't tell if it will be over white pants, or blue pants) once: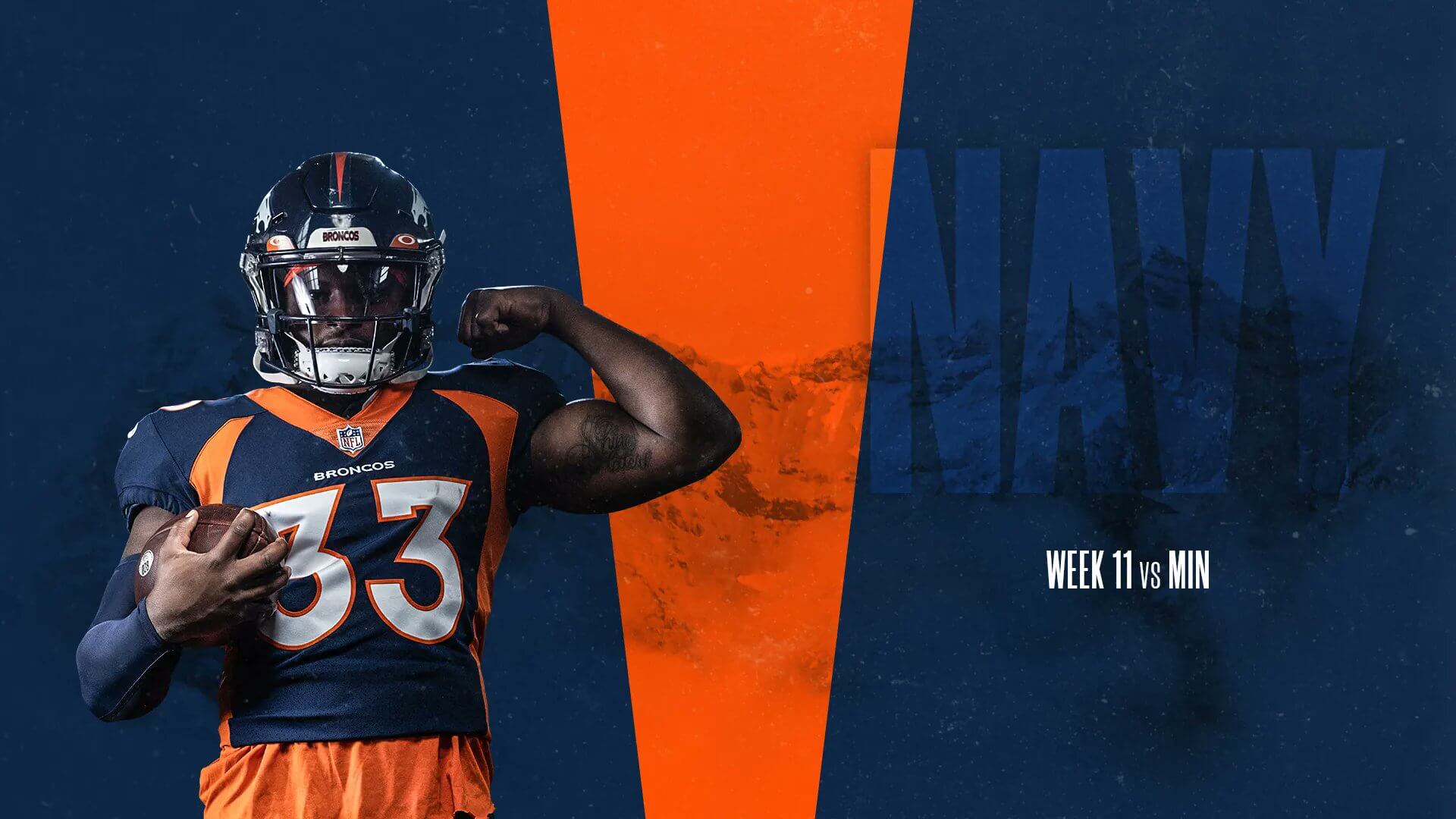 Week 11 (vs. Minnesota)
__________
A couple things of note here: In Week 2 (a home game), the Broncos will wear white jerseys against the Washington Commanders. This will mark the first time since 2003 the team will wear white jerseys at home (in 2003, the team was honoring the Super Bowl XXXIII team — which defeated the Falcons while wearing white jerseys). In Week 3, the team will wear their orange jerseys on the road against the Miami Dolphins.
Left unknown is whether or not they will break out any different color pants with either of their primary (orange & white) jerseys. Last season, the team not once, but twice, broke out the white jersey/blue pants look, which was met with much derision amongst fans and uni watcher-types alike.
While the concept of a navy helmet/white jersey/navy pants works most times, because the Broncos have unique striping, with blue stripes down the white jersey and orange stripes on the blue pants, the jarring mismatch is apparent. The orange and white jerseys are both designed specifically to be worn with the white pants, since all have a blue stripe. The team has never worn the primary orange jersey with blue pants — and that would probably look even worse –but you never know if the players will want to mix things up. We can only hope the white jersey/blue pants was a one-year mistake, and that they'll never pair those again, or attempt the even worse orange jersey/blue pant look.
Here's a week-by-week breakdown of the jersey schedule (home games in italic)
Week 1 vs. Raiders (Orange)
Week 2 vs. Commanders (White)
Week 3 at Dolphins (Orange)
Week 4 at Bears (White)
Week 5 vs. Jets (Color Rush)
Week 6 at Kansas City (White)
Week 7 vs. Packers (Orange)
Week 8 vs. Kansas City (Orange)
Week 9 Off Week –
Week 10 at Bills (White)
Week 11 vs. Vikings (Navy)
Week 12 vs. Browns (Orange)
Week 13 at Texans (White)
Week 14 at Chargers (White)
Week 15 at Lions (White)
Week 16 vs. Patriots (Color Rush)
Week 17 vs. Chargers (Orange)
Week 18 at Raiders (White)