taking it back to how it all began ⚪️ pic.twitter.com/XPiFCHGdND

— Cleveland Browns (@Browns) July 18, 2023
The Browns this morning, as expected, unveiled a new white alternate helmet. It will be worn with the same 1946 throwback uniform that the team wore in 2021. The team's unveiling video is shown above, and here are some photos of the new design:
That uni combo will be worn three times this season:
Sept. 18 (a Monday night), on the road against the Steelers. (Very unusual for a team to debut a new uni element on the road!)
Oct. 15, at home against the 49ers.
Dec. 28 (a Thursday night), at home against the Jets.
When the Browns wore the 1946 throwback in 2021, they had to wear an orange helmet because of the NFL's one-shell rule (additional game photos here):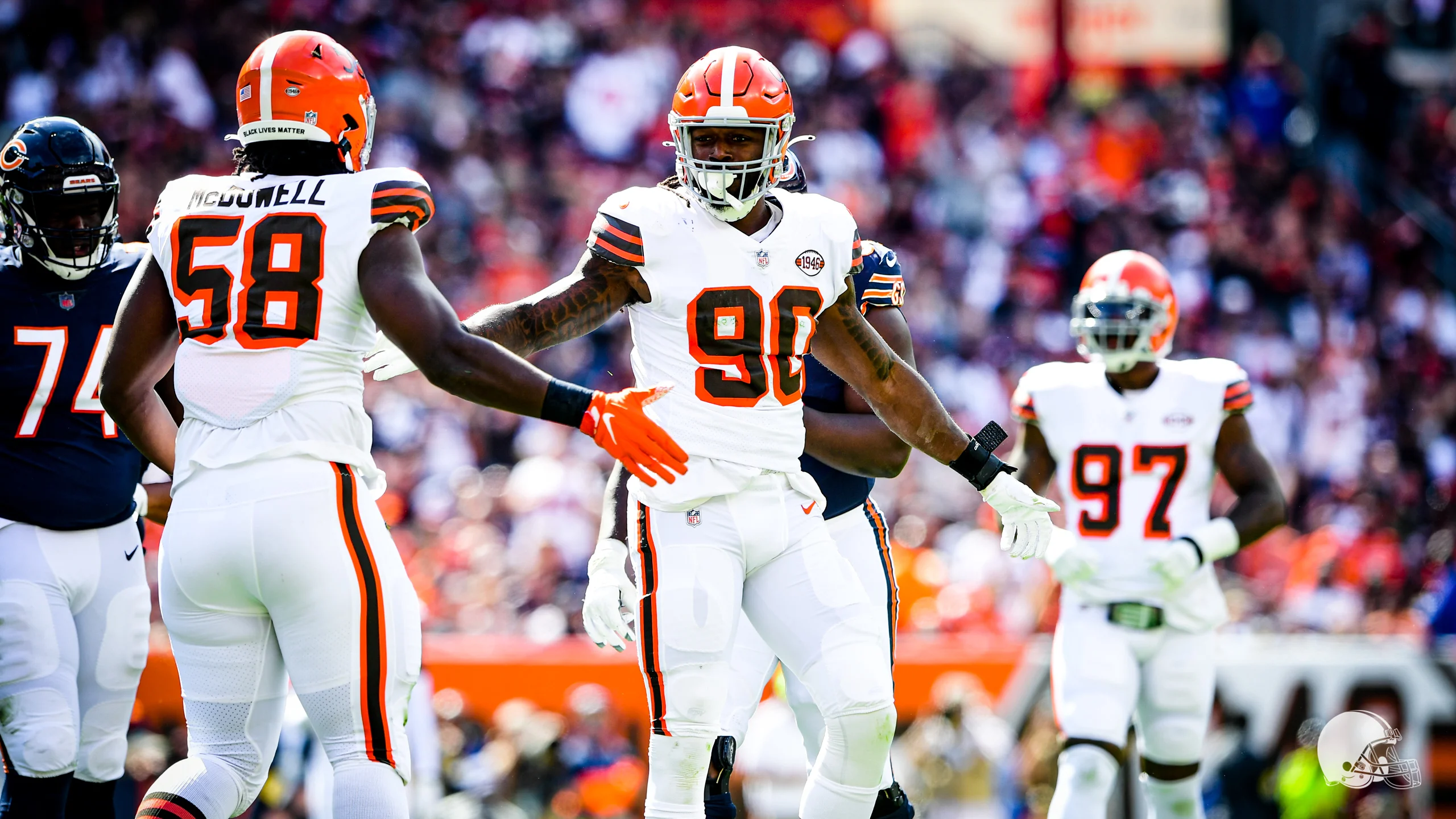 The one-shell rule was lifted last year, paving the way for the more historically accurate shell color. The original white helmets, however, did not have the center striping that the new helmet has: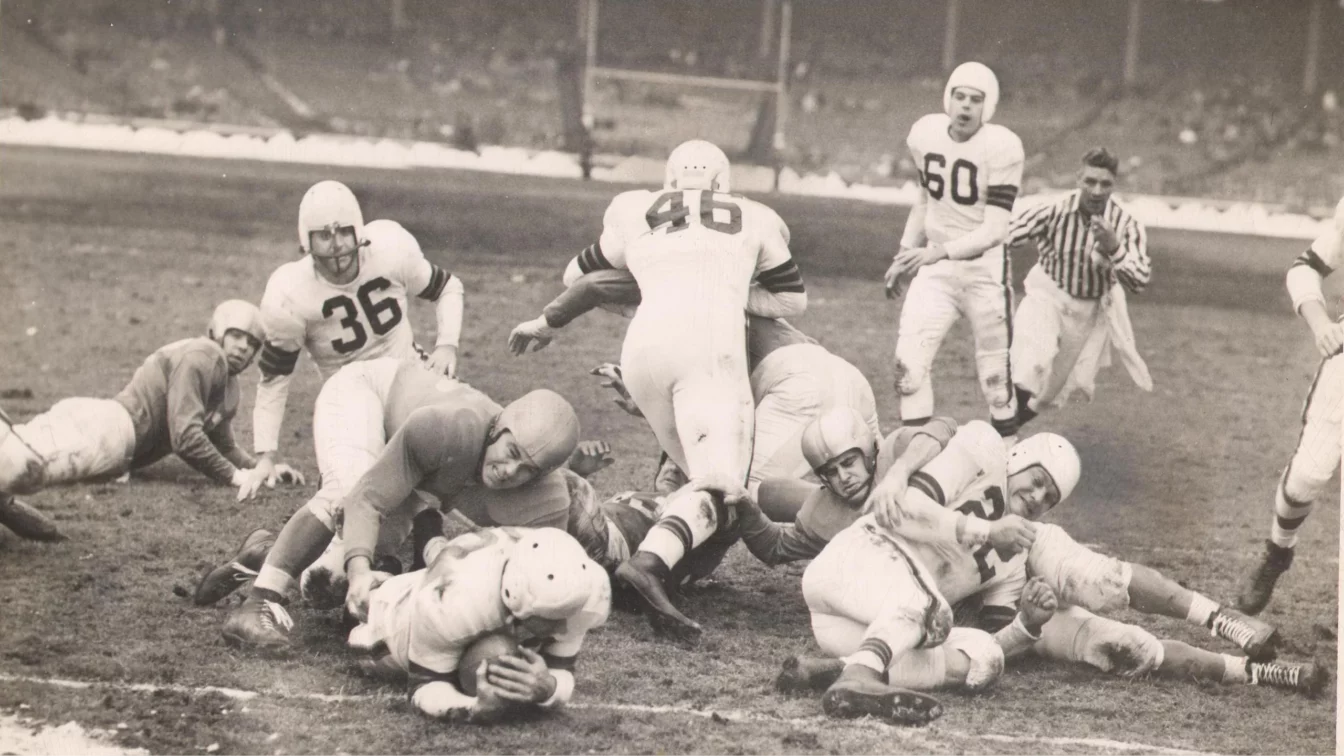 Overall: I like this look, and of course I like the nod to the team's history. I think a single brown or orange stripe might've looked better than the wide striping, but I can live with it.