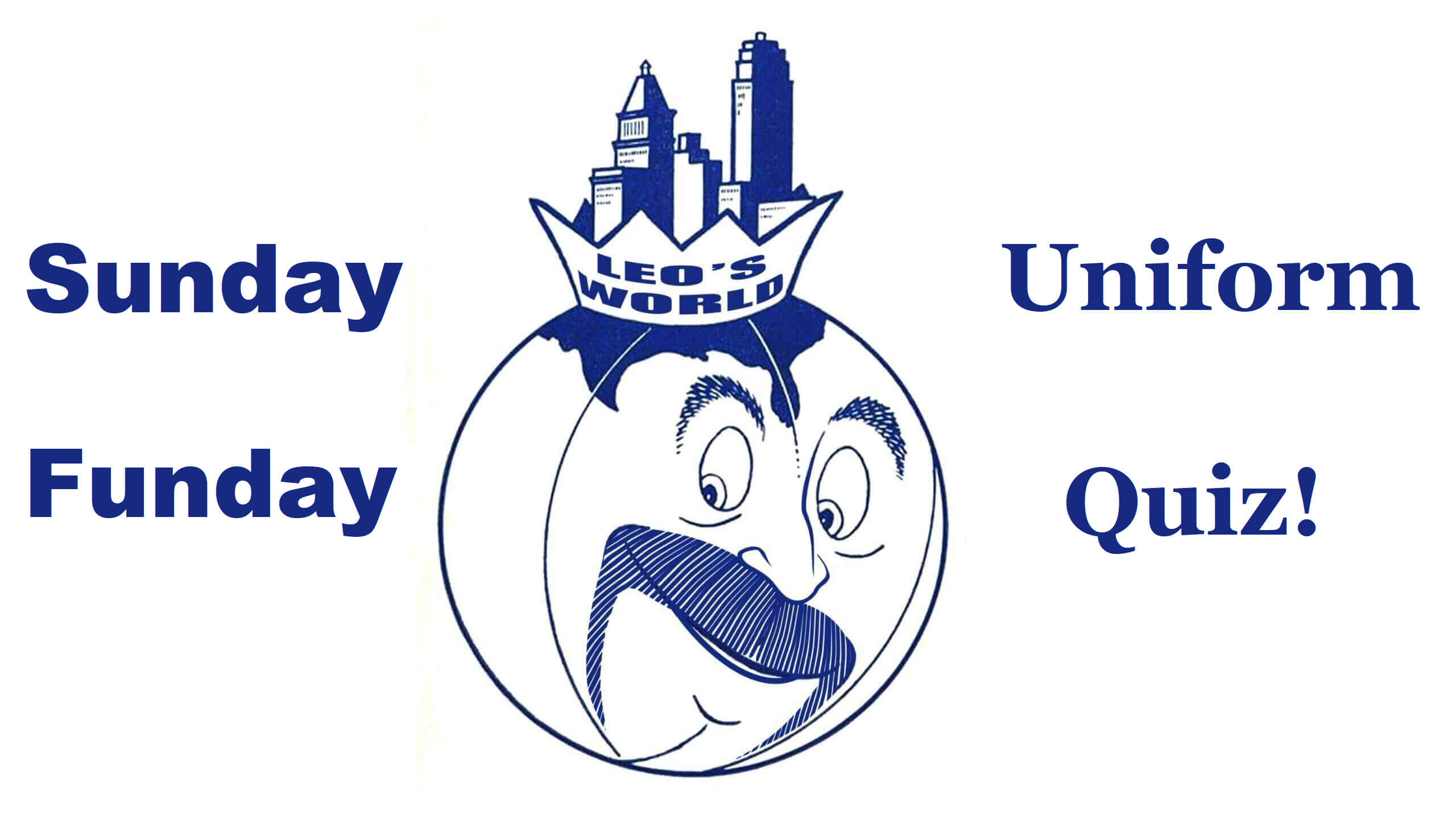 Earlier today, I ran a post in which Leo Strawn gave us a series of questions about old timey NFL unis and helmets, and now we've got the answer key. I'm going to run the questions and photos again, in case you didn't see the original (and to make it easier to see the questions posted just before the answers). In some cases, Leo has added a little extra besides just giving the answers. Hope you enjoyed this feature!
Old-timey Pro Football Unis and Helmets…in Living Color
by Leo Strawn
Years ago, I did some UW content on occasion. I'm Leo…welcome to my world!
This edition will focus on old-timey pro football uniforms and helmets…all from the 1920s, 30s & 40s, and all in living color!!
Some of these are difficult, like coming up with a play to call on a 4th and 17 late in the 4th quarter down by 6, but there are some that are easier, like a first and goal from inside the 1 yard line against the worst defense in the league, so just give it your best and have fun with it, okay?
__________
1. Which NFL team wore these uniforms in 1939?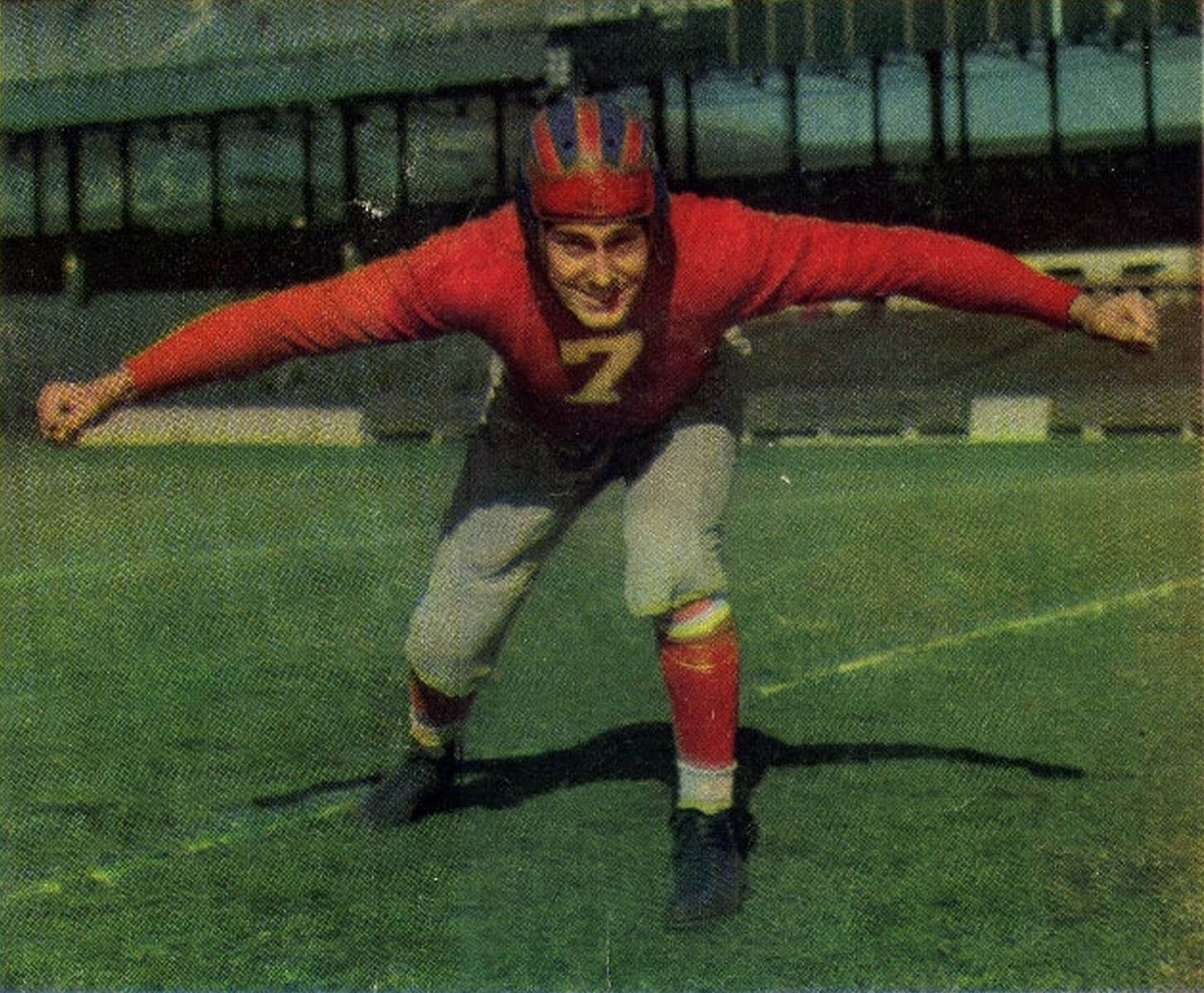 __________
2. This is a great look for this team for the 1945-46 seasons and for a single game vs. Pittsburgh in 1947. Should be a gimme, but I have to ask, what team is it?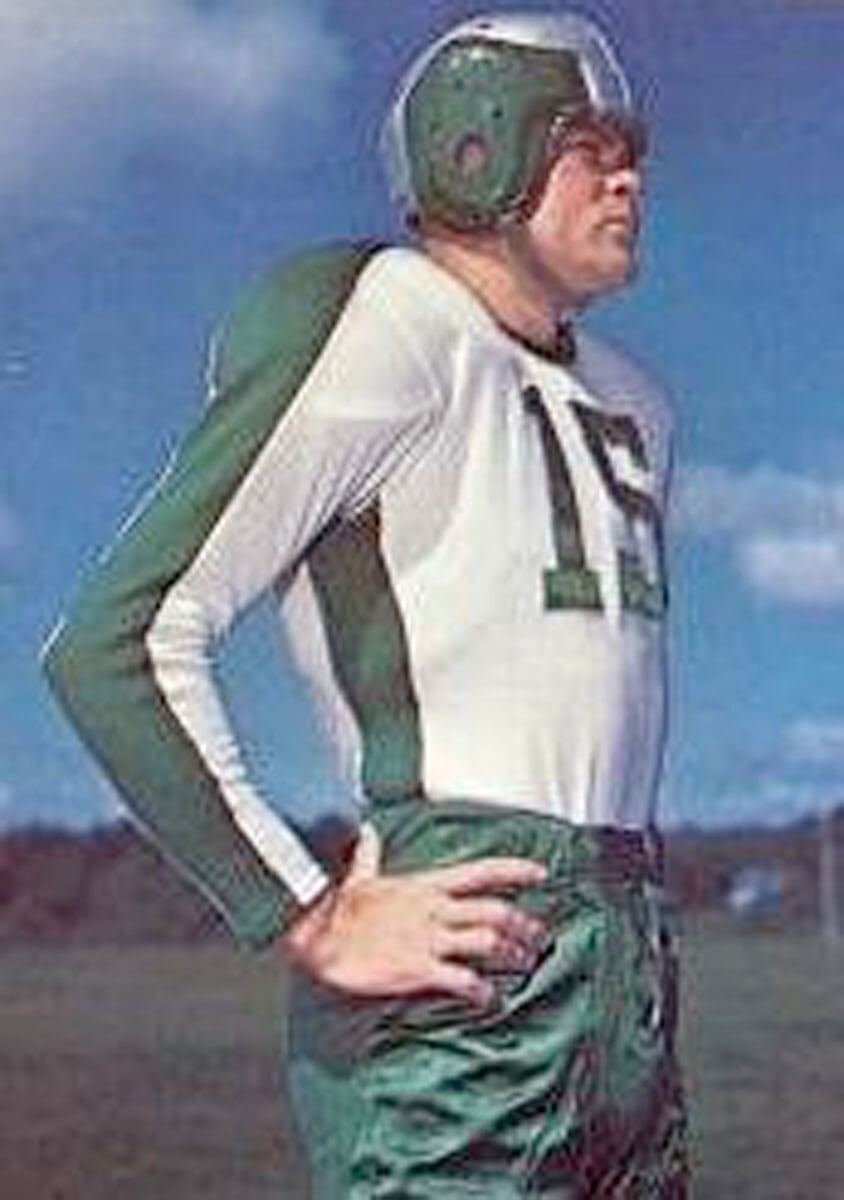 __________
3. Which two NFL teams are pictured in this photo, battling it out in 1936?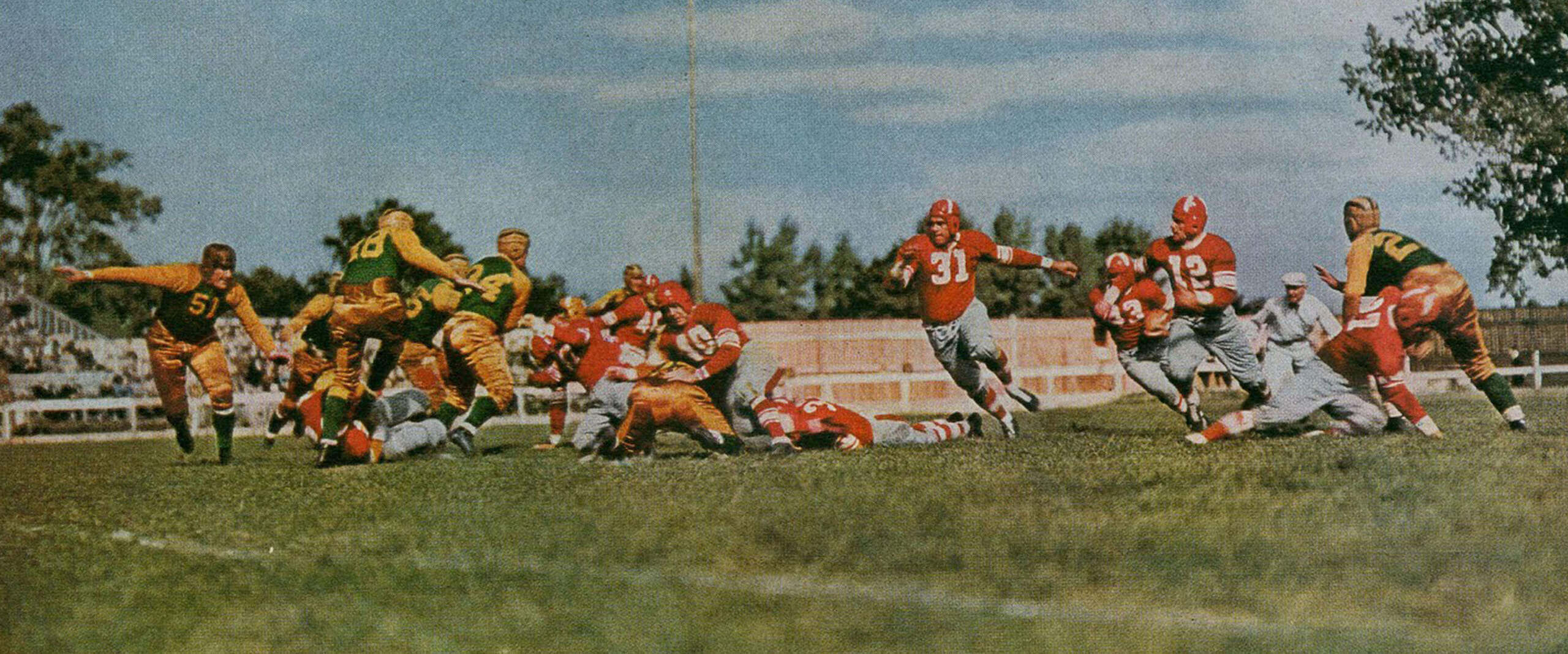 __________
4. Another gimme: What team wore these beauties in 1926?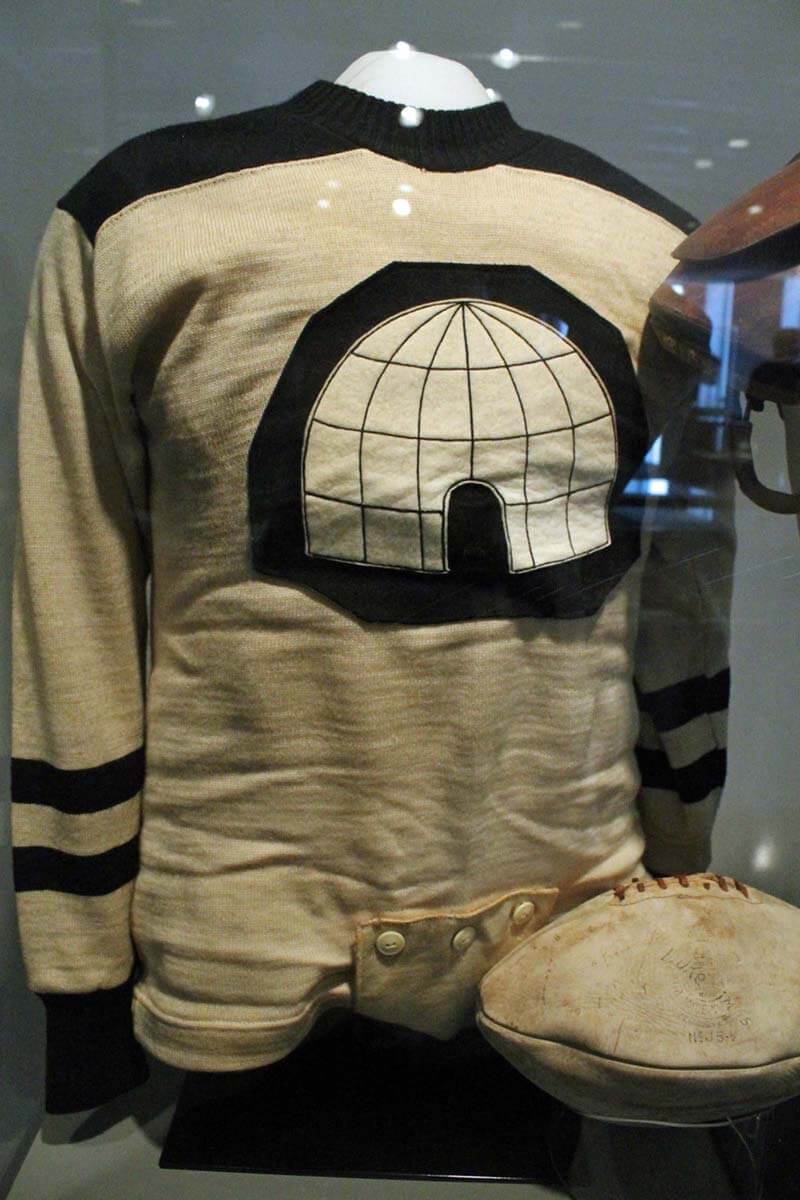 __________
5. Which former NFL team wore these eye-catching unis on the field in 1946?
__________
6. (This one is TRICKY. Kudos to anyone who knows or correctly guesses the answer.) This Heisman Trophy winner, actor and broadcaster played in the NFL for two seasons, though he never wore this uniform on the field. What was the name of the team that wore this uniform (not the team he played for)?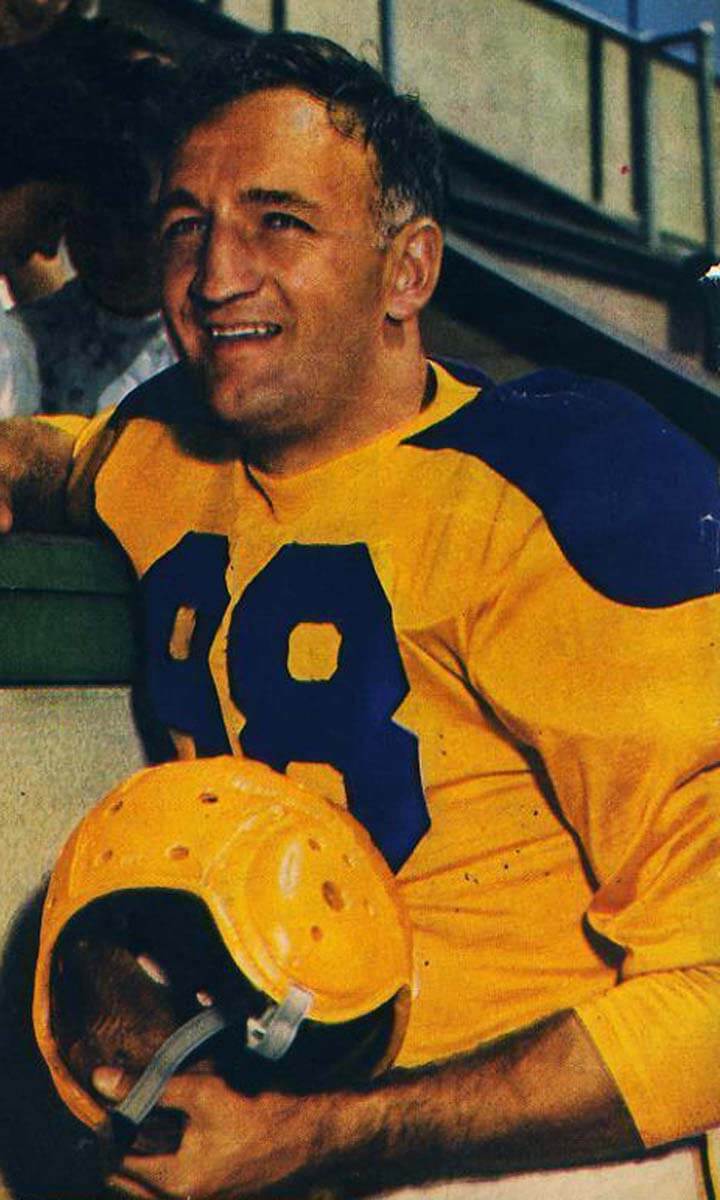 Extra point: Who is the player in that photo and what team did he suit up for in the NFL?
How did you do on the old-timey NFL quiz? Did the officials have to ask you to go for two (twice!!) in the fourth quarter because you ran the score up so high that they were running out of footballs or did you fumble on the 3-yard line late in the game with a spot in the Super Bowl on the line?
Until next time…
Cheers!
• • • • •
Thanks, Leo! Here are the answers to my bonus questions…
And now, for a Field Goal: three bonus questions of my own (two color photos and one b&w).
7. Which two teams are pictured here, and in what year was this game played?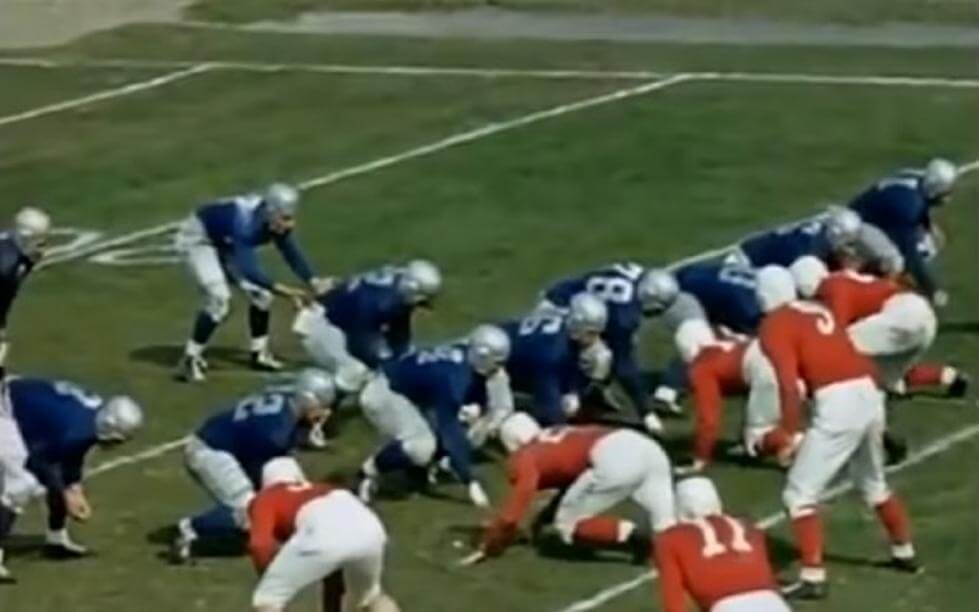 __________
8. Which pro team wore blue jerseys over red pants (!), and in what year(s) did they do so?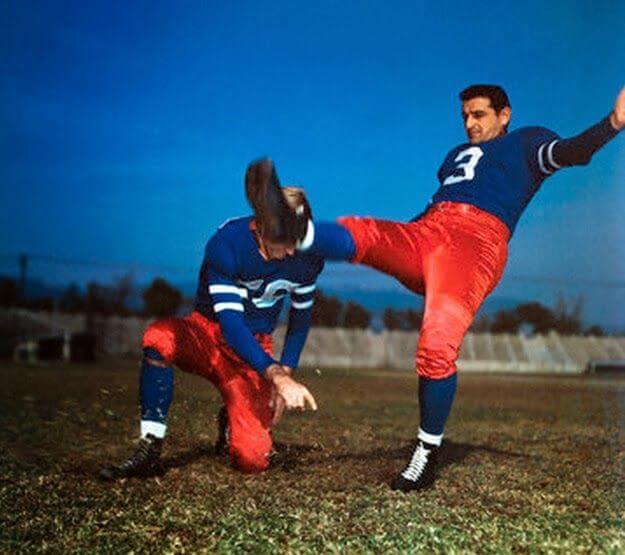 __________
9. This pro team is wearing white jerseys in their home stadium. What team is it and in what year was it worn?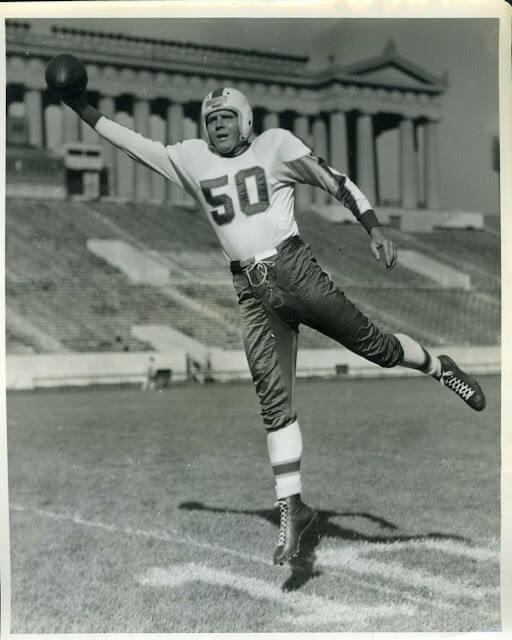 • • • • •
Thanks (again) Leo! If you so desire — and to show off your knowledge — let us know how well you did in the comments below.
See you tomorrow!