In 1987, a Milwaukee Brewers fan named Ralph Bruno was reupholstering his mother's couch and got an idea. He took some yellow foam cushioning, burned cavities into it to simulate the holes in Swiss cheese, and fashioned himself a wedge-shaped hat, which he then wore to a Brewers game. Bruno's DIY brainstorm was a hit with other fans, and thus the Cheesehead was born.
Bruno and his wife, Sue, soon formed a Milwaukee-based company, called Foamation, to manufacture and sell official Cheeseheads and related products. One of their biggest customers, unsurprisingly, was the Green Bay Packers' team shop. Now the Packers have eliminated the middleman by acquiring Foamation. Terms were not disclosed, but it seems safe to say that the move will provide the Brunos with some financial security for the next phase of their lives.
The move was announced yesterday at the Packers' annual shareholders' meeting. Bruno's original homemade Cheesehead, preserved in a plastic case like the precious artifact it is, was on display: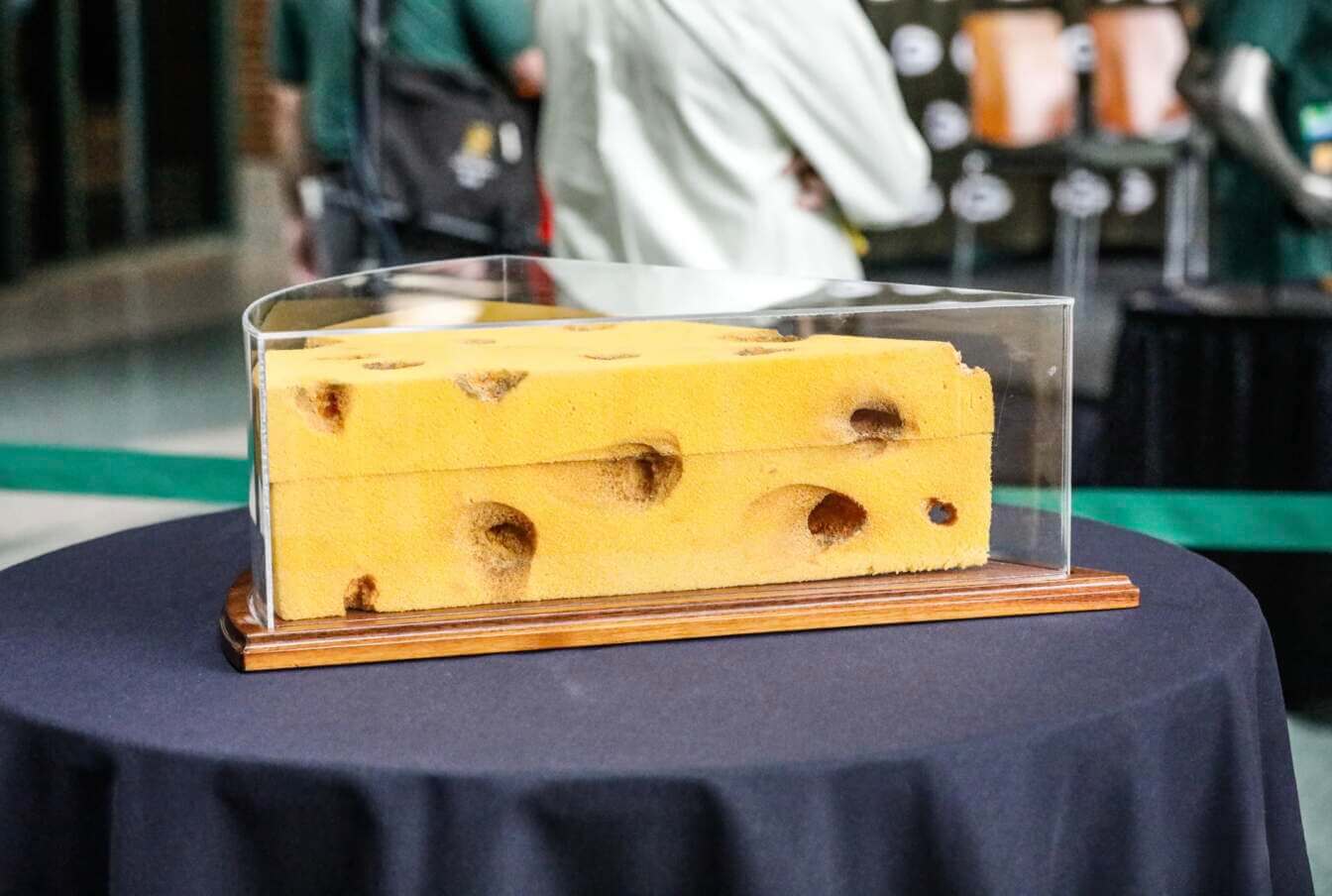 The team said all Foamation products will continue to be manufactured in Wisconsin.
(My thanks to Miles Cliatt, who was the first to bring this news to my attention.)