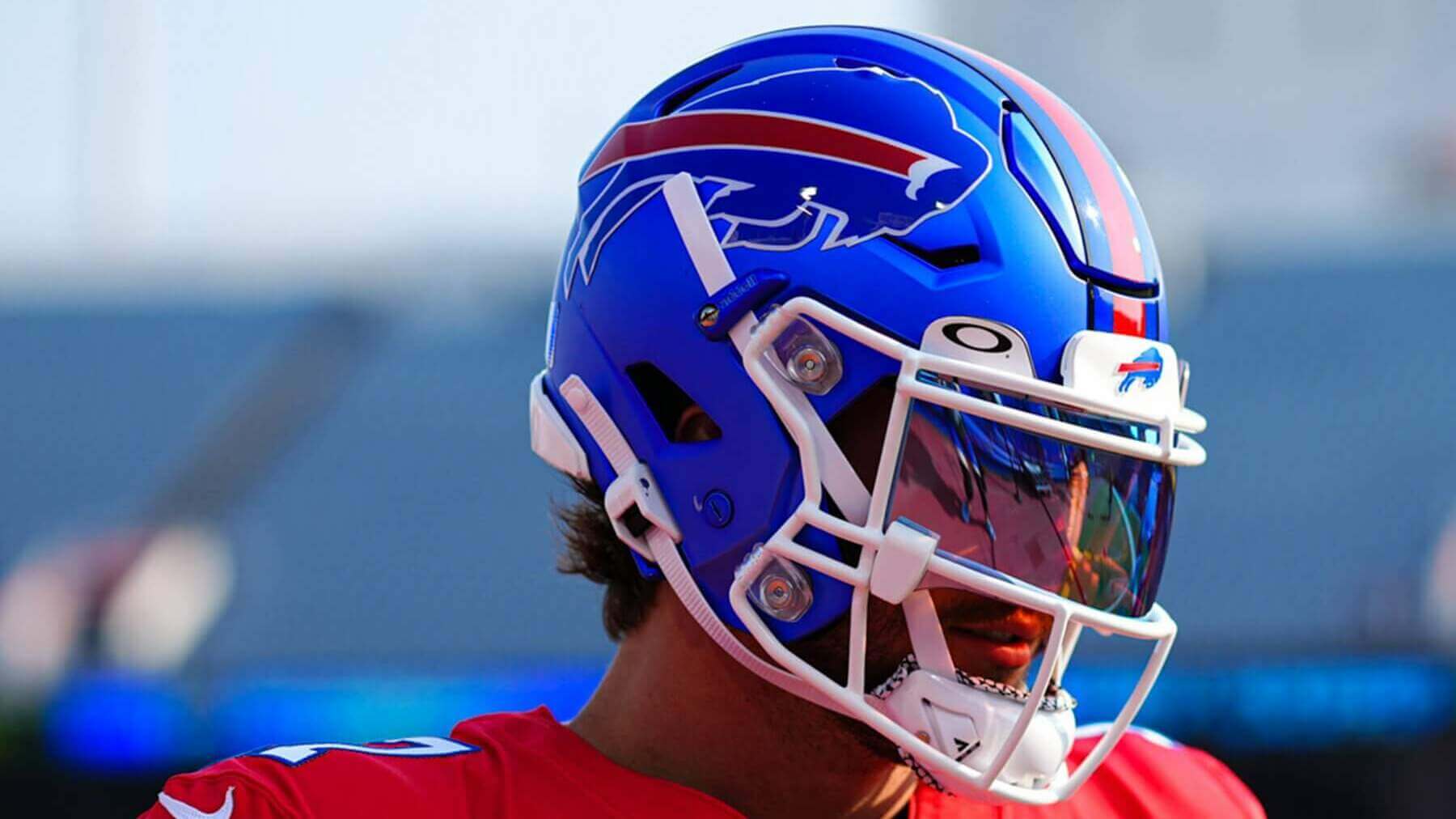 Let this much be said for Josh Allen: he loves to tease new helmets.
Last season, during an early practice, Allen wore a red Bills helmet during practice…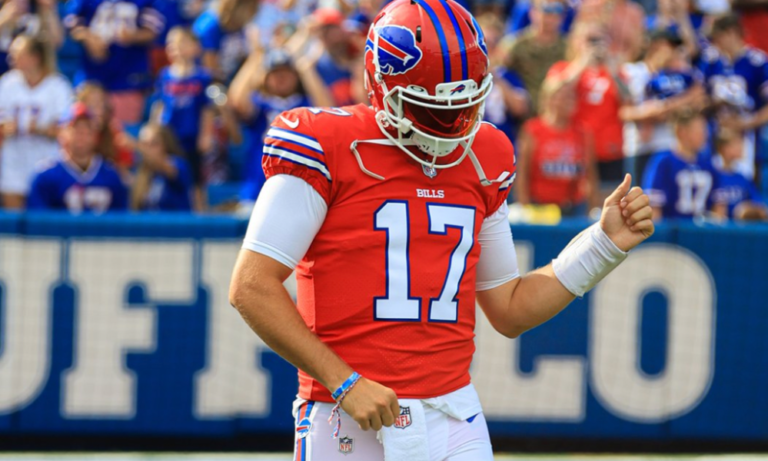 …fueling speculation that the Bills might be on the verge of introducing a Jim Kelly-era throwback for this coming season.
Alas, Paul recently confirmed that particular throwback won't be happening, at least not this season.
Still, the red helmet was Allen's way of having fun at practice.
He was at it again this year, only this time instead of sporting a red helmet, Allen busted out a blue shell, pairing it with Buffalo's red alternate (CR) jersey.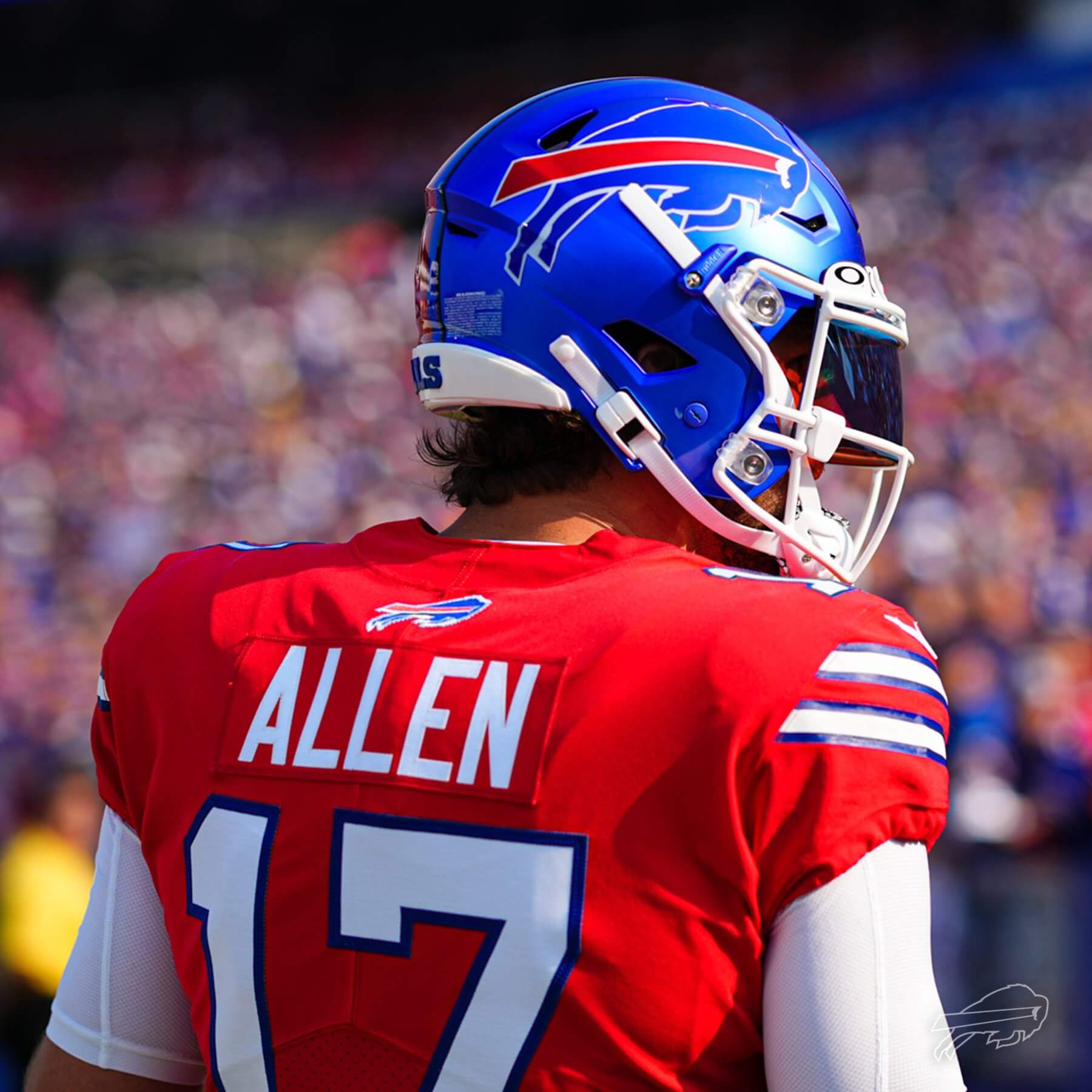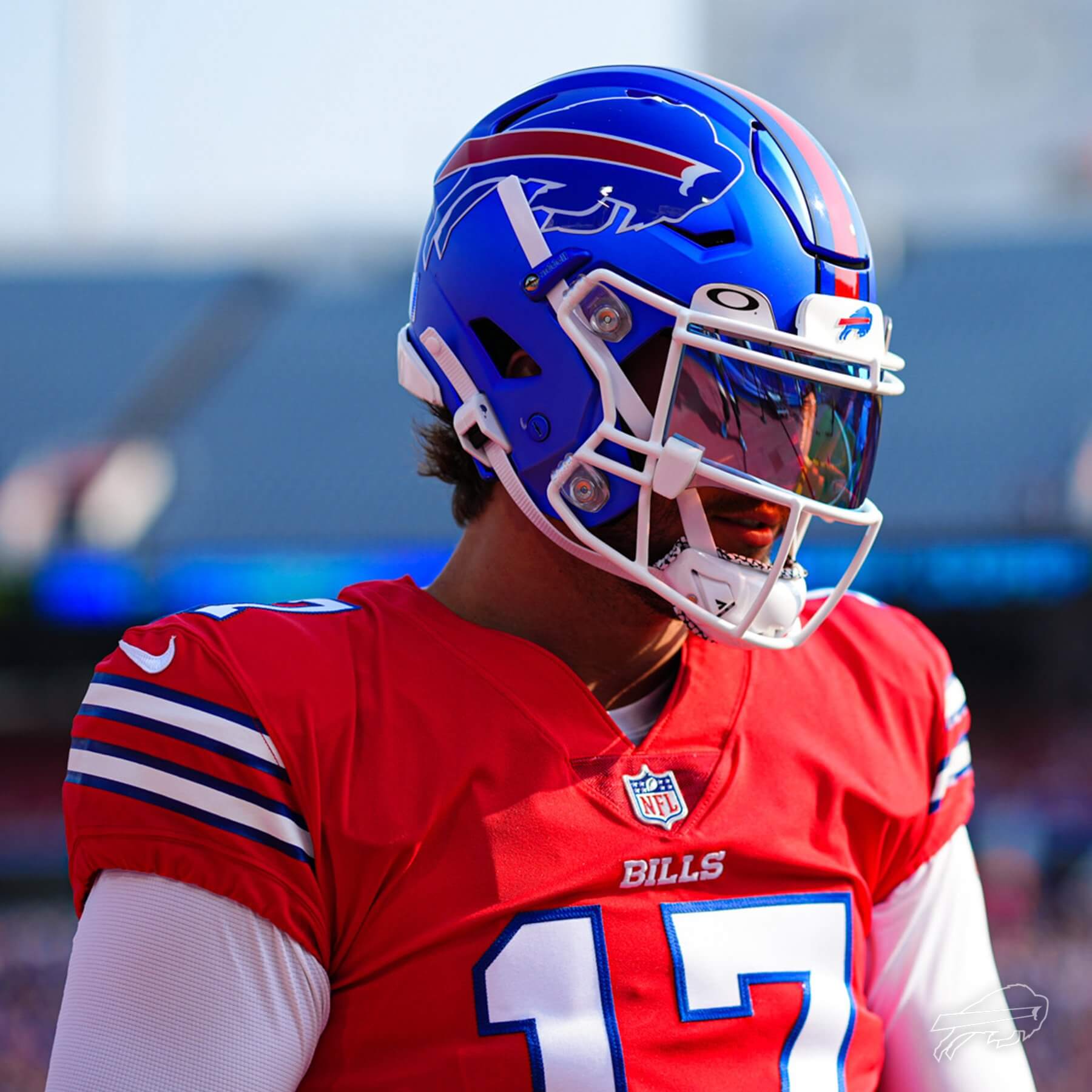 The blue helmet won't provoke any speculation about a possible throwback: the Bills have never worn a blue helmet in their history. Still, it was actually a pretty good look, even if it was just for shits and giggles.
But with Allen sporting both a red and blue helmet, is it at all possible Buffalo might be contemplating adding an additional helmet down the road? Probably not, but with more than half the league now having an alternate helmet (either for use with a throwback, or to pair with an alternate/CR uniform), it's probably not completely out of the question for Buffalo to join the alternate helmet brigade in the future.
What do you guys think of the blue? How about the red? And if the team were to go the alternate helmet route, should they adopt something like Allen wore, or save the red for a Kelly-era throwback?