After dropping hints for nearly four months, the Broncos have finally revealed their new alternate helmet. As was widely expected, it's white. We didn't know if it would feature the team's primary logo or the retro "D" logo, but it turned out to be the latter. So it's basically a color-swapped version of the Color Rush helmet they've been wearing since 2016: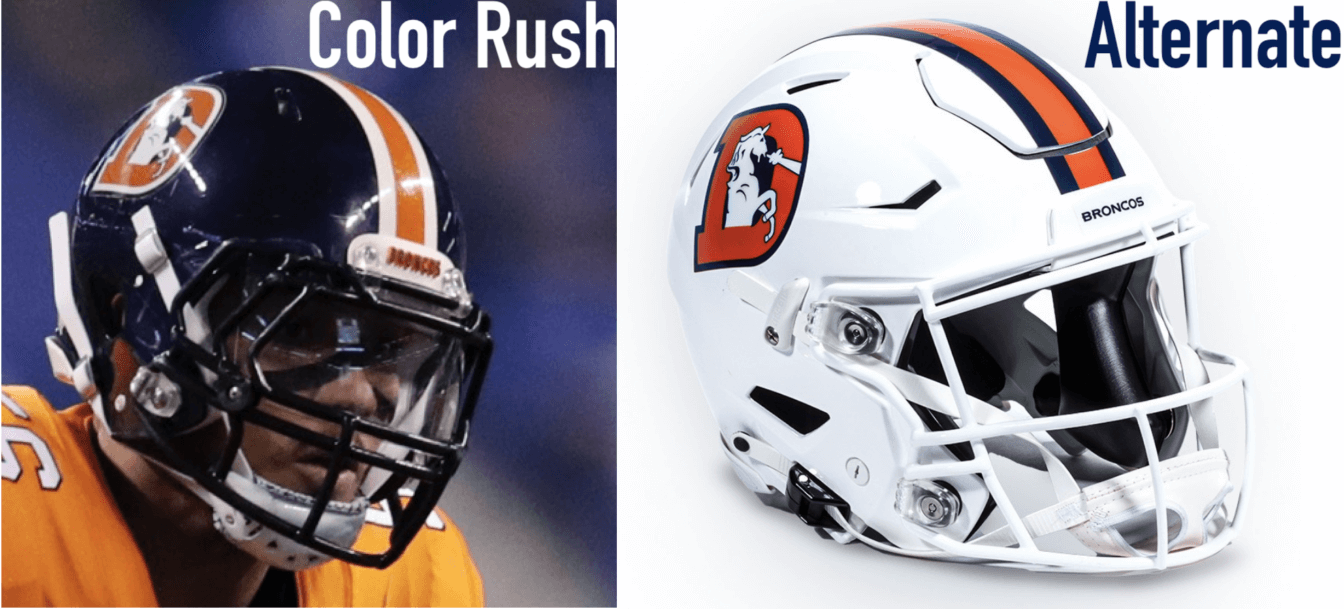 Fittingly, the white lid will be worn with what had been the Color Rush uniform — orange jersey, orange pants. Here's how that combo will now look, compared to the old look with the navy helmet: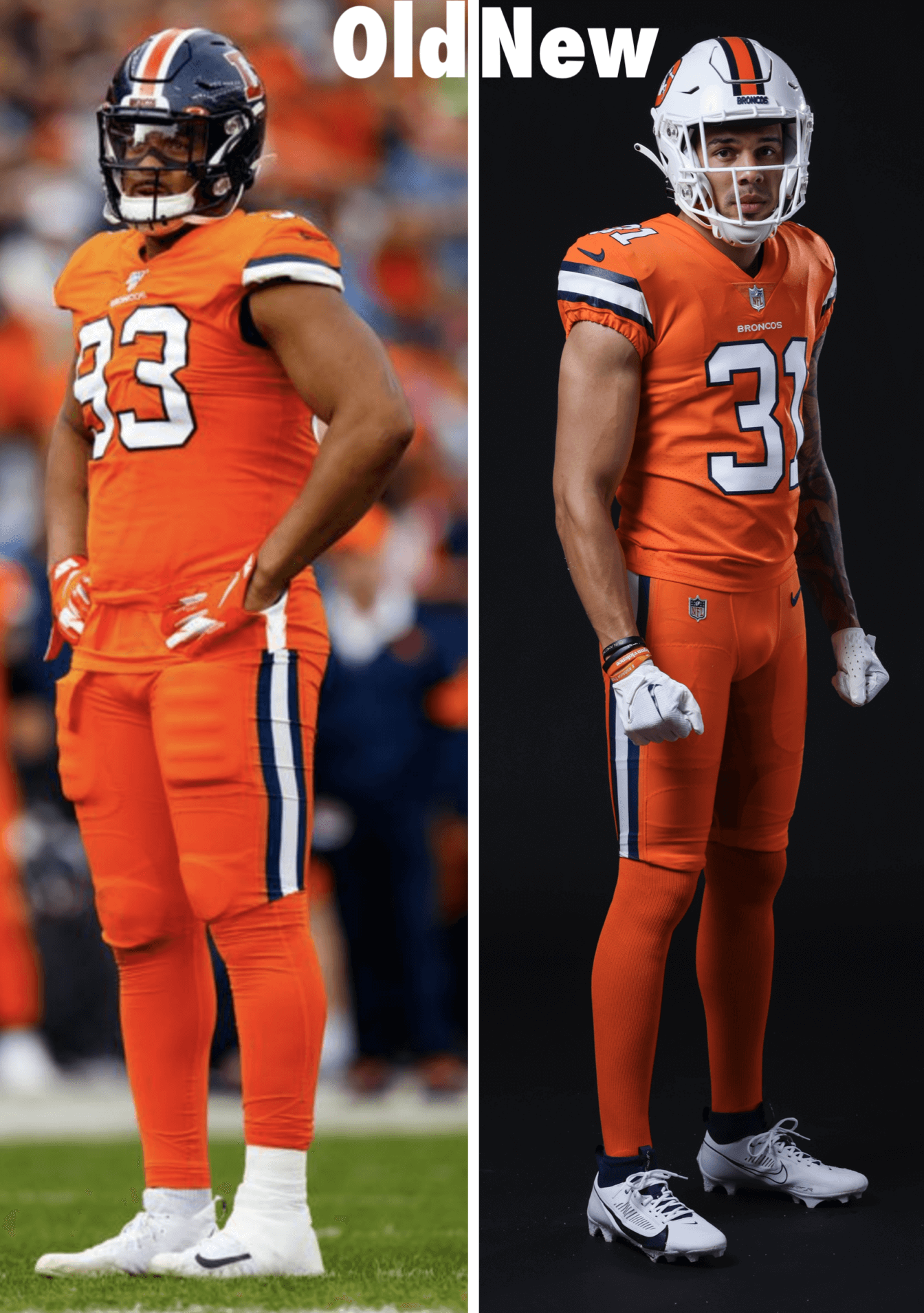 I wouldn't say that the white-helmet version looks worse, at least when viewed in a vacuum, but I do think it looks significantly less Broncos-y. Feels more like an NCAA uniform, at least to me. Again, not a terrible look, but it just doesn't feel like the Broncos.
This new white-helmeted alternate uni will be worn for two games this season. The team says it will be announcing the two game dates "later this month," which means sometime between now and next Monday, July 31.
Meanwhile, the Broncos may be overhauling their primary uniforms for 2024 or '25. The current set, which was revolutionary and even radical when it was introduced in 1997, now feels badly dated. I recently did a deep dive on that uniform set, which you can see here.