The Yankees this morning announced that they are selling advertising space on their jersey to an insurance company. The move, including its specific timing, was foreshadowed back in March, when The New York Post reported that "if the Yankees wear advertising patches this season, it likely won't be until the All-Star break at the earliest."
The advertisement will make its on-field debut on July 21. The home version is shown above, and here's how it looks on the road jersey: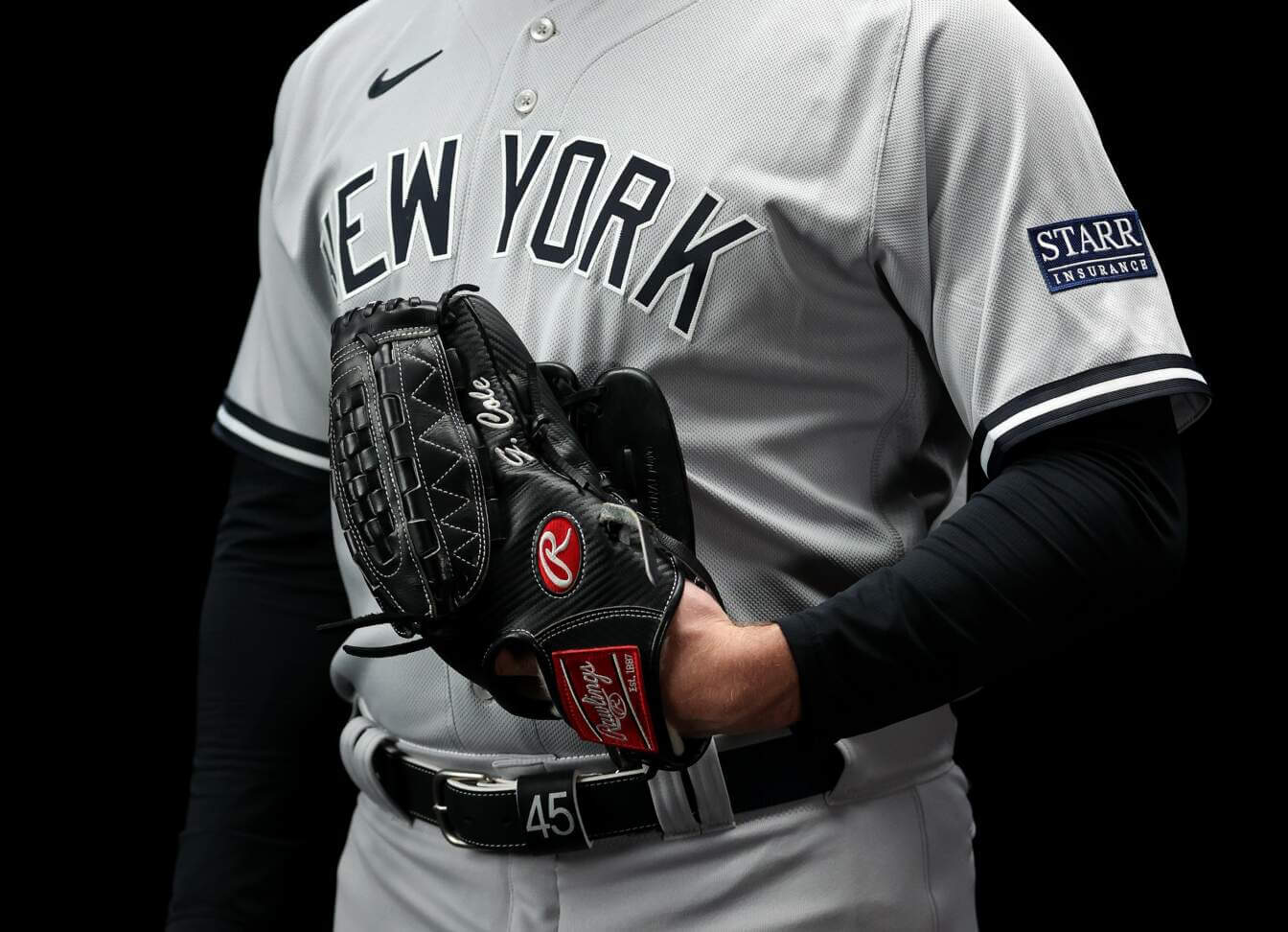 The Yankees are the 13th MLB team so far to whore out their uniform to an advertiser. The other 12 are the Padres, Red Sox, D-backs, Angels, Astros, Reds, Marlins, Mets, Cardinals, Tigers, Guardians, and Atlanta. Several additional teams have said that they're actively searching for a uni advertiser, so we'll probably see more in-season announcements in the weeks and months to come.