[This post is part of Uni Watch Positivity Week. You can learn more about that here, and you can see all the UWPW posts here. — PL]
There is no MLB Field of Dreams Game this season, because the ballpark in Iowa is being renovated. No official announcement has been made about the game's possible return in 2024, but The San Francisco Chronicle reported yesterday that the retro-styled game, which in the past has featured old-timey throwback uniforms, will indeed be restored to the MLB schedule next year, and that the Giants and Cardinals will be the two participating teams.
This is great news, because the Giants and Cards both have deep uniform histories to choose from. When I wrote a piece last year about the best Field of Dreams throwback option for every National League team (I also did a corresponding piece for the American League), I suggested that the Giants go with their late-1920s road design: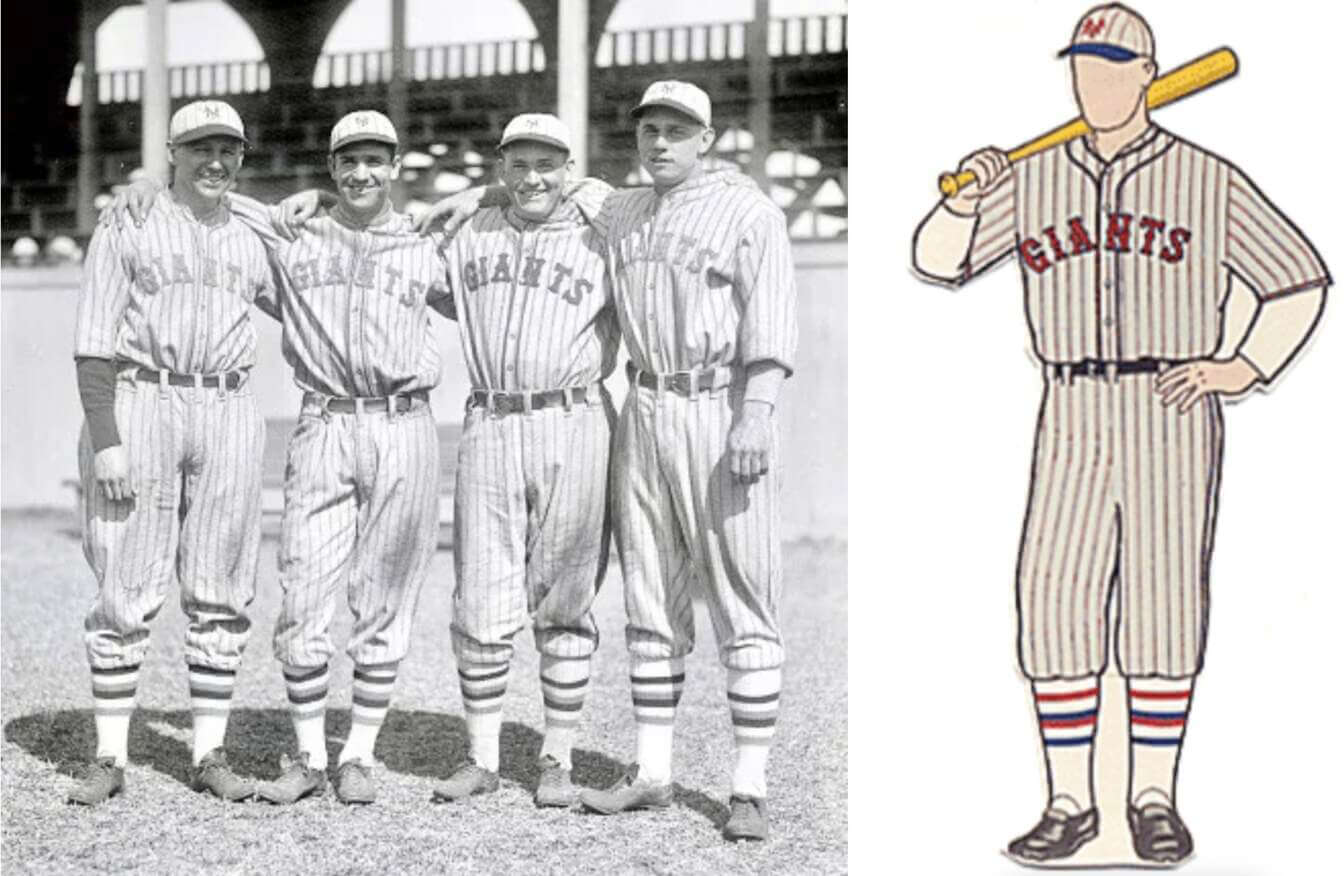 But that's just one option. Here are the Giants' uniforms from their time in New York and San Francisco.
As for the Cardinals, my pick was their mid-1920s road uni: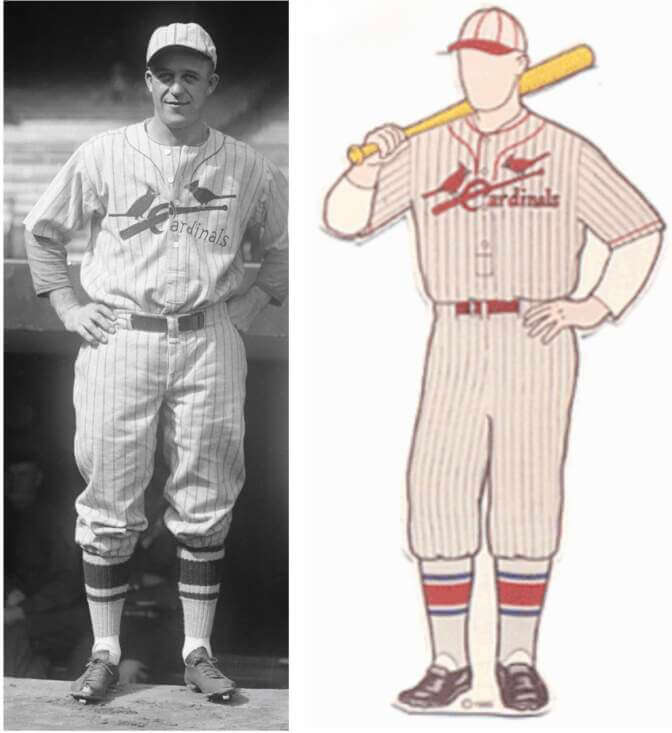 Again, that's just one option. For St. Looie's full post-1900 uni history, look here.
But there's an additional wrinkle: The Chronicle report says there's a strong possibility that the 2024 Field of Dreams game will be played at Rickwood Field in Birmingham, Ala., instead of in Iowa. Rickwood Field is America's oldest professional ballpark and former home to the Negro Leagues' Birmingham Black Barons. The Giants have a connection there, because the Black Barons' roster in the late 1940s included a young Willie Mays (who was still in high school at the time!). So if the game is played at Rickwood, the Giants might wear Black Barons throwbacks, which would mark the first time the Field of Dreams Game has featured Negro League uniforms.
What might a Black Barons throwback look like? Here are some old photos showing a range of possibilities:
If the Giants went that route, I imagine the Cardinals would also go with a Negro Leagues design. They have played many times as the St. Louis Stars. Here's how some of those games have looked:
Per the Chronicle report, MLB will officially announce the details for the game sometime this week.
(My thanks to reader Erik Spoonmore for bringing the Chronicle article to my attention.)