Two weeks ago I wrote about how a New Era fashion cap appeared to show a more streamlined version of the Twins' "TC" logo. In case you've forgotten, or just missed that post, here's a side-by-side comparison of the team's longstanding logo and the subtly distinct version on the fashion cap: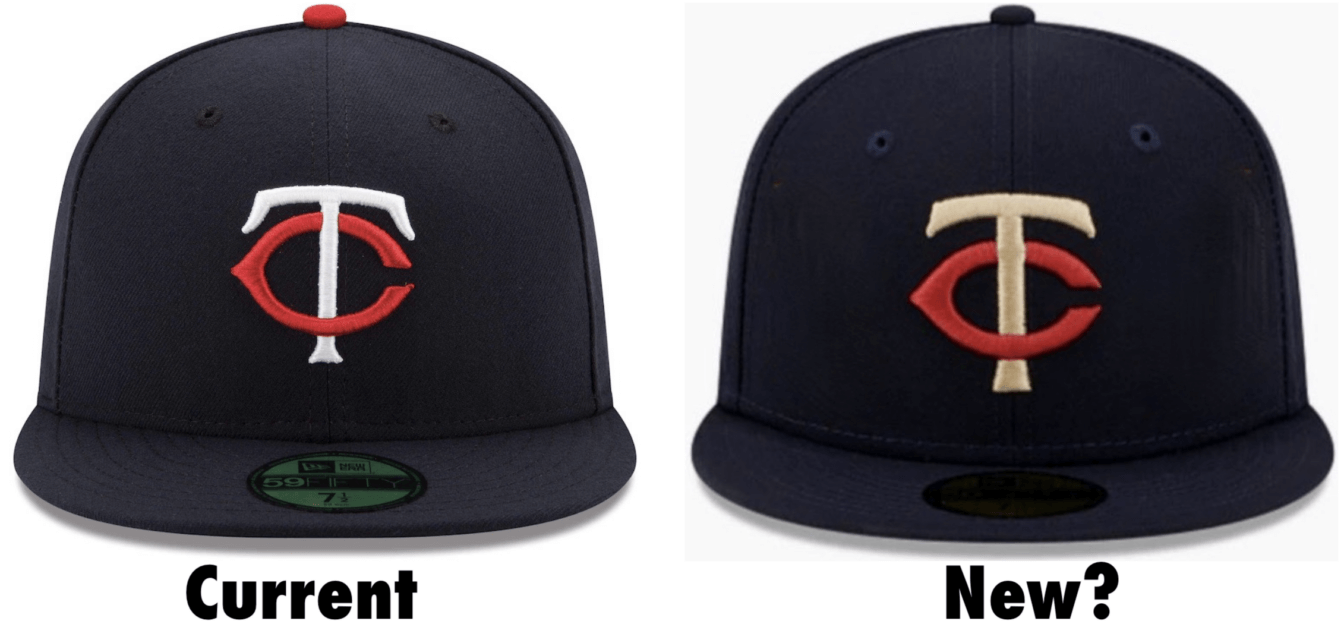 I theorized that this tweak might be part of the team's impending redesign, which is set to be unveiled this Friday. That appears to have been confirmed by a T-shirt that has now appeared on MLBShop.com. Here's a screen shot, in case they take down the listing: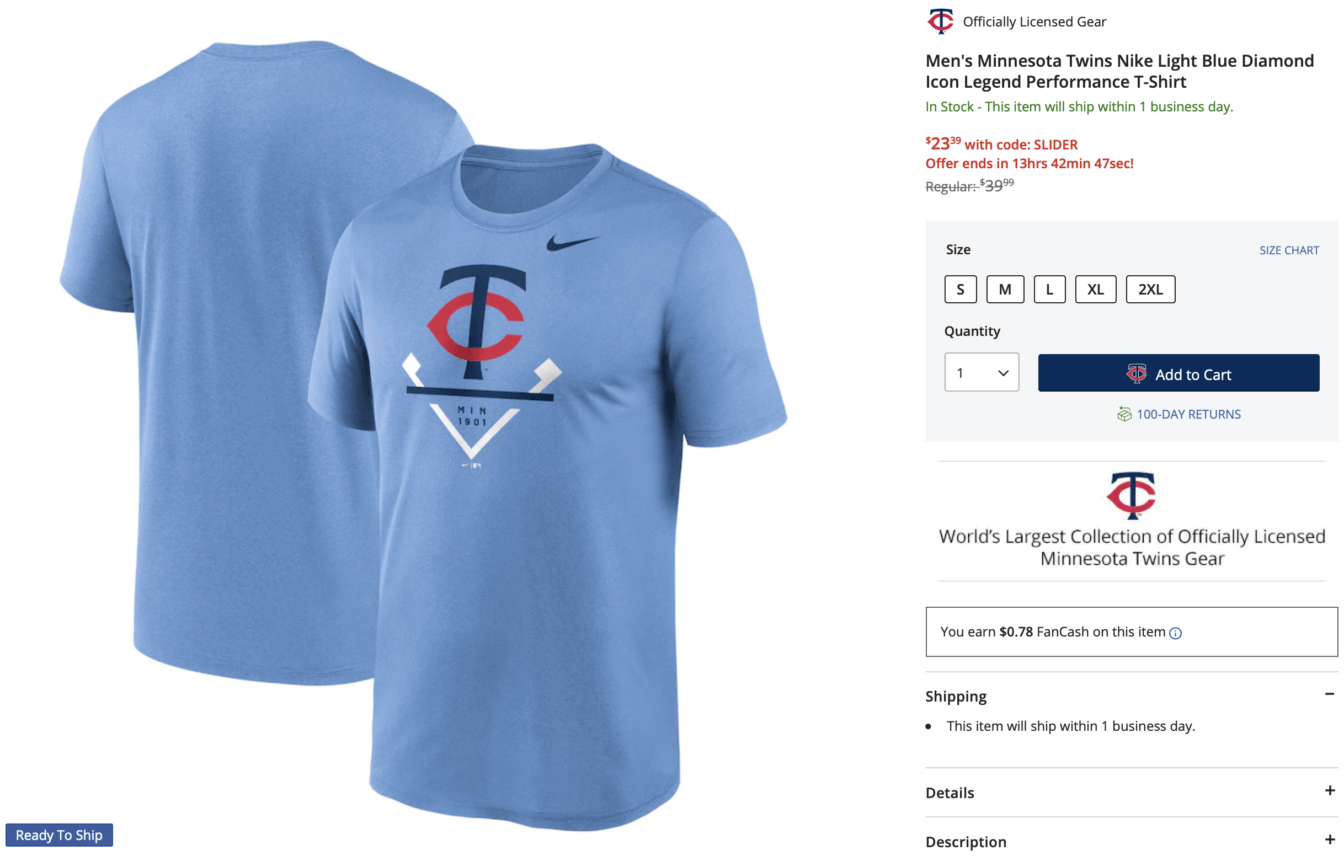 As you can see, this shirt features the same streamlined "TC" mark shown on the fashion cap. I think we can now say with some certainty that this logo tweak will indeed be part of Friday's unveiling (although I'm sure they'll have a lot of additional changes).
(My thanks to Kyle Sasala for bringing this T-shirt to my attention.)