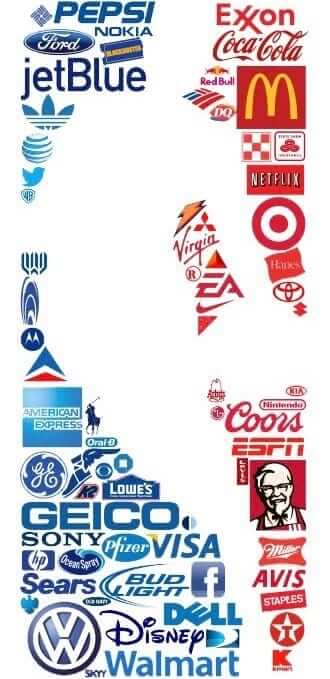 Good morning! Greetings from Uni Watch HQ, where all three inhabitants continue to be healthy, safe, and mostly sane (although one inhabitant still has the annoying habit of howling at 4:15am). Hope everything's okay in your household as well.
Now then: I received a big outpouring of positive response to Friday's post, which featured an interview with a corporate CEO who's been approached by six different NBA teams that want to put his company's logo on their jerseys. One particularly enthusiastic response came from an executive at a telecommunications company, who said, "Reading the interview made me laugh — not because it was particularly funny, but because I went through a similar experience."
Just like the CEO whose story I shared on Friday, this exec is very into uniforms and a longtime Uni Watch reader. I asked if we could publish his story here on the site and he agreed, as long as I didn't identify him or his company. So here's our latest peek behind the curtain of the NBA's uni advertising program.
———
My Experience with the NBA's Ad Patch Program
By Anonymous
Our company frequently gets sponsorship solicitations from pro teams and college athletics departments. Some of them are absurd (Sponsor the tailgate section of our parking lot! Sponsor our concession stands!), and some of them are much more reasonable. We've partaken of a few of these opportunities over the years, including being a radio advertising partner, having in-stadium signage, and having one of our brands be the presenting sponsor of a now-defunct sports league.
At the start of this whole NBA uni ad calamity a few years back, we had four teams approach us — either me directly or other members of our marketing team — in an effort to solicit our participation as their jersey sponsor. In fact, one of them even went so far as to send us a life-sized, 6'10" cutout of their star player with one of our brand's logos superimposed onto his white jersey! (Cheesy, yes, but I had lots of co-workers stopping by my desk to take pictures with it. Made a lot of new friends because of it!)
We had some cursory calls with the teams — due diligence, if you will — but nothing ever came from it. The cost was high — $10 million-plus. As a point of comparison, a few teams and organizations approached us over the years with sports venue naming rights opportunities, which would have cost less per year than the NBA ad patches. (We passed on those, too. It's not the type of thing that's really in our corporate DNA.)
I don't remember every detail of the conversations, but there are a few things that have stayed with me over the years. The first was the similar way all four teams came to reach out to us. We do a good amount of national advertising among our six key nameplates, and one of the brands in particular is pretty heavily invested in NBA programming on ESPN/ABC and TNT. So when I asked the teams about why they chose to approach us, the the answer was the same each time: "We saw your ads during the national NBA games and thought it might be worth reaching out to you."
The second thing was that it almost seemed like the sales reps were using similar talking points to pitch their wares. I don't remember the exact phrasing, but the sentiment was something along the lines of, "This is a new and exciting way to be part of every [TEAM NAME HERE] game for at least the next few years," while suggesting that we could be something like "advertising pioneers." They also pointed out that category advertising exclusivity on the league level didn't apply to the individual teams' abilities to make deals with companies offering competing products/services, implying this was also a great way to clap back at our competition. (As I've learned over the years, that is true in all four leagues, albeit with some caveats attached.)
One more fascinating point, at least to me, was the randomness of the teams that reached out to us. We're headquartered in the Southeast; the four teams we heard from are in the West, Midwest, Mid-Atlantic, and Southeast. They're also not from particularly big markets, so maybe their sales teams were forced to cast a wider net for potential corporate sponsors. The team from the Midwest was the one that sent the life-sized player cutout. It was pretty absurd, and it had to have been fairly pricey to send. Waste of postage, really.
———
Paul here. Such interesting info! I'm really enjoying the inside look at how this system works. If anyone else out there has had discussions with NBA teams regarding ad patches, please feel free to get in touch. Anonymity assured, of course.
• • • • •
• • • • •
Click to enlarge
Membership update: We recently got an interesting membership request from reader Brian Pidgeon, who wanted his card to feature a Stargell Star on a 1979 Pirates cap. Card designer Scott M.X. Turner did an awesome job on the design and, as you can see above, Brian is very pleased with the results!
Meanwhile, can you guess which uniform Michael Batchelder's new card is based on? That's a trick question, because Micheal asked for it to based on this jersey drawing — part of a whole series of drawings for imaginary teams dreamed up by his 11-year-old son. Nice!
Ordering a membership card is a good way to support Uni Watch (which, frankly, could use your support these days). And remember, as a gesture of comm-uni-ty solidarity, the price of a membership has been reduced from $25 to $20 until further notice.
As always, you can sign up for your own custom-designed card here, you can see all the cards we've designed so far here (now more than 2,600 of them!), and you can see how we produce the cards here.
• • • • •
• • • • •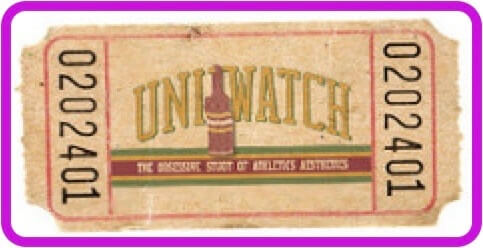 ITEM! Purp Walk raffle: With Purple Amnesty Day fast approaching, reader Matthew (who prefers not to have his surname listed) has generously donated three memberships for me to raffle off, but with one caveat — the three winners must choose purple-inclusive membership cards as their prizes, and that means they must order them during this year's 48-hour window. (As I mentioned earlier, since Purple Amnesty Day's usual date — May 17 — falls on a Sunday this year, we will also have Purple Amnesty Day (Observed) on the Monday the 18th, and I will accept purple card orders on both days.)
This will be a two-day raffle. To enter, send an email to the raffle address by 8pm Eastern tomorrow, May 12. I'll announce the three winners on Wednesday, and then those three winners will have to claim their prizes on Sunday or next Monday. If they snooze, they lose!
Big thanks to Matthew for sponsoring this one, and for coming up with the idea for it — fun!
• • • • •
• • • • •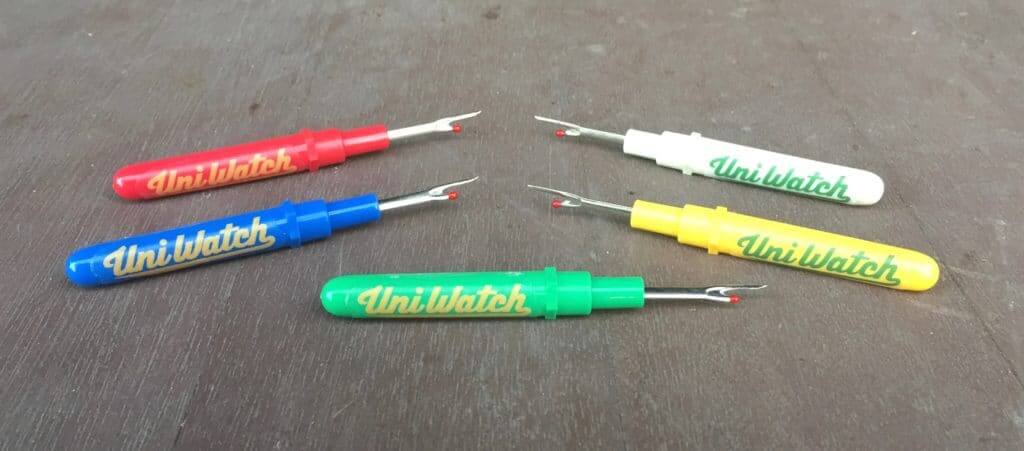 Seam ripper update: After a month or so of inventory shortages, I'm happy to report that all colors of Uni Watch seam rippers are back in stock! Full details here.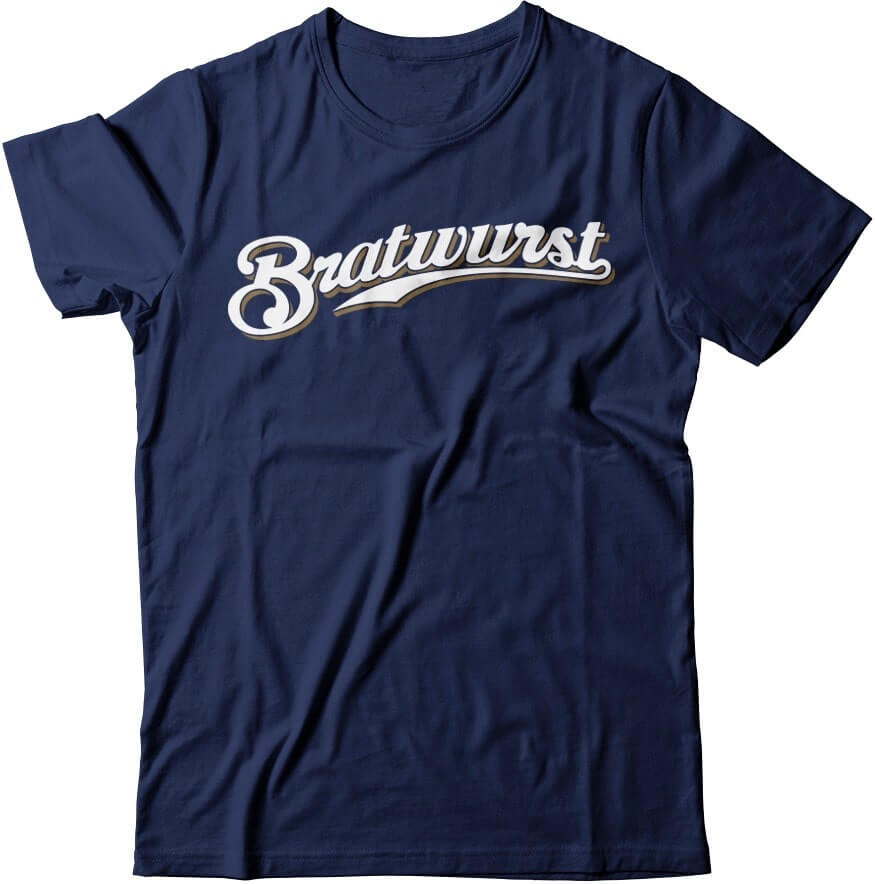 While we're at it:
• Just hypothetically, wouldn't it be fun if this Bratwurst shirt actually existed? You know, just theoretically? If you agree, let me know.
• Supplies of the Uni Watch Pin Club's design for May are dwindling, but you can still get yours here. It's a super-cool auto racing design created by me and the great Todd Radom, produced in a limited/numbered edition of 250, and you can save 15% by using the checkout code COMMUNITY.
• Speaking of which, that same checkout code will get you a 15% discount on anything and everything in the Uni Watch Shop and the Naming Wrongs Shop.
• If you have a very large or very small head, we still have Uni Watch caps available in sizes 7 and 7-7-8. All other sizes and adjustables are currently sold out, although I'm told that our factory will be opening soon-ish, so we may be restocked by mid-June.
Okay, end of sales pitch. My thanks, as always, for your consideration.
• • • • •
• • • • •
The Ticker
By Jamie Rathjen
Baseball and Softball News: The CPBL — that's the top pro league in Taiwan — will celebrate International Nurses Day tomorrow by using a commemorative baseball for its games (from Jeremy Brahm). … Illinois's student newspaper has been ranking the combos worn by each of the school's teams in their last completed season. Here are the results for softball, which are from the 2019 season (from Kary Klismet).
Football News: Patriots owner Robert Kraft is auctioning his Super Bowl LI ring for pandemic-relief charity (from multiple readers). … Two items from Kary Klismet: New FCS member North Alabama's stadium plans are on hold because of the coronavirus. … California's Santa Barbara High School finished refurbishing its stadium, with the hope that there is a football season this year.
Hockey News: In this picture from 1979-80, Jets goalie Gary Smith is wearing a mask/helmet combo, but his helmet is both red and blue instead of the solid blue that was worn with the team's away uniforms (from Wade Heidt).
Basketball News: Early logo creep: Here's a 1984 shot of then-Maryland coach Lefty Driesell with a Nike logo embroidered onto his jacket (from Josh Kail). … Bulls SG Denzel Valentine wears No. 45 because his father wore it at Michigan State, but it has extra significance in Chicago for being Michael Jordan's "other number" worn in 1995 (from our own Brinke Guthrie). … Staying with the Bulls, Mike Chamernik tells us that the book Blood on the Horns, about the team's 1997-98 season, includes a quotation on the back cover about the design of the team's logo.
Soccer News: You may remember that when the NWSL announced a Louisville expansion team last year they trademarked the name "Proof Louisville," which is or was a fairly nonsensical idea that was apparently confirmed to be the team's name, only for "Racing Louisville" to now be trademarked instead. "Racing" or "Racing Club" does have a history as a team name prefix in several countries, including France, Spain, and Argentina. … Both tiers of South Korea's K League, which were supposed to start in February, did start this weekend without fans and featured messages written in the stands and instances of recorded crowd noise. … Scottish League Two team Elgin City became the latest to turn their pitch into a thank-you note to the National Health Service. … Arsenal managed to wear a specific gold shirt as second choice in 2001-02 and third choice the next season that featured two different ads and two different crests, as well as no defeats in the 12 times it was worn.
Grab Bag: The New Zealand Warriors of Australia's National Rugby League are staying in quarantine in Tamworth, New South Wales, while preparing for the NRL's resumption May 28 and in recognition added Tamworth's postcode, 2340, to their shirts. … Missouri's Monett High School is deciding on a new logo (from Kary Klismet). … Under Armour, which has been experiencing financial difficulties in recent years but was hoping to turn things around, had a brutal first quarter (from Tommy Turner).
• • • • •
[adrotate group="2″]
• • • • •
Click to enlarge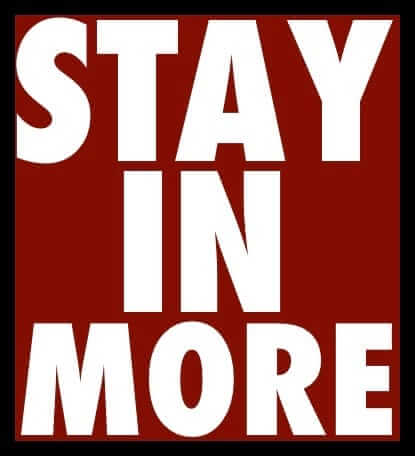 What Paul did last night: Most days I bike in Prospect Park in the late afternoon, but on Sundays I usually do it at either noon or 2pm so I can listen to This American Life on my bike radio (it's available at both time slots). This week's episode is really good, so we talked a lot about that on the porch yesterday evening.
Diet Coke with lemon for me (didn't sleep well the night before and was feeling sluggish, so I decided to take a day off from alcohol), vodka soda for the Tugboat Captain.
We also met a new dog, the very beautiful Rosie (click to enlarge):
Meanwhile: When I recently showed off the amazing vintage curling sweater that reader Will Scheibler generously gave me, I mentioned that I've been wearing it for our porch sessions. But of course I never appear in the daily porch photos myself, so here's an "action shot" of me and the sweater from a few days ago (click to enlarge):
Thanks again, Will — I love the sweater so much!
The branch is still there.
As always, you can see the full set of Pandemic Porch Cocktails™ photos here.
• • • • •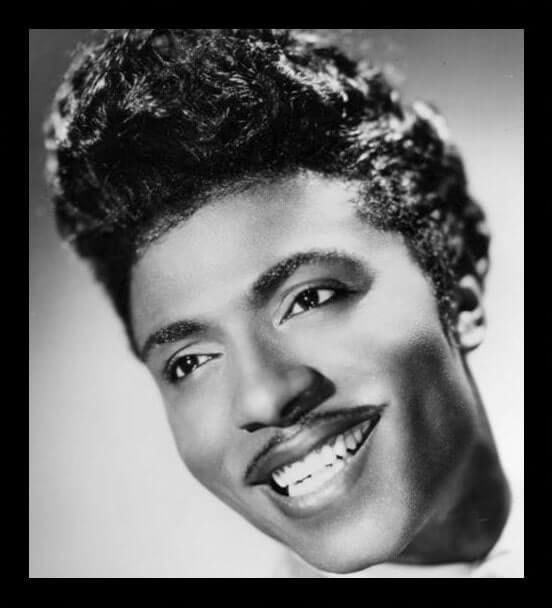 A-Wop-Bop-A-Loo-Bop-A-Lop-Bam-Boom: Little Richard died on Saturday at the age of 87. He was part of the first wave of foundational rock and rollers who changed the course of not just of pop music but pop culture. Almost all the other members of that group — Chuck Berry, Elvis Presley, Buddy Holly, Bo Diddley, Fats Domino — are dead. Little Richard's passing leaves Jerry Lee Lewis, who's now 84, as the last man standing.
Richard's music, like that of those other seminal rock and rollers I just mentioned, was a fusion of white and black, urban and rural, secular and sacred. But unlike those other artists, Richard added another element to the mix: He was highly gender-fluid at a time when that was difficult and even dangerous, especially for a black man from Georgia. He variously described himself as gay, bi, and "omnisexual" (but also married a woman and had other female partners), wore lots of lipstick, eyeliner, and pancake makeup (and, later in his life, wigs), was gaudily effeminate even while belting out songs about heterosexual lust ("Good golly Miss Molly / Sure likes to ball"), and famously said that if Elvis was the king of rock and roll, he himself was the queen. His first hit, 1955's "Tutti Frutti," was originally a throwaway novelty song about anal sex that he played for laughs on the club circuit before an enterprising producer saw its commercial potential and commissioned "safe" lyrics for it. In short, he prefigured the notion of the performative gay male diva decades before that became a cliché. (There's more info on all of this, and a lot more, in this outstanding obituary.)
I never saw Little Richard, although I had plenty of opportunities — he was still touring and performing when I moved to New York in 1987. But by that time he had settled into the role of being a professional celebrity and hadn't recorded anything of consequence in decades (somewhat incredibly, almost all of his important work came from a two-year period — 1955 through 1957 — although he continued to record up through 1992). I sensed that he'd essentially become a self-parody onstage and thought I'd be disappointed to see him so far past his prime. Some friends, including longtime Uni Watch reader Jeff Ash, have since told me they saw him during this period and that he still delivered the goods, while others have basically confirmed my suspicions, so it may have been more a matter of perspective or expectations.
Richard was clearly a complicated cat. Aside from the sex/gender issues, he continually flip-flopped back and forth between rock and roll and gospel, and between his famous life of hedonism (he routinely hosted orgies after his live shows) and various attempts at being a preacher. Like a lot of black artists from his era, he was ripped off by unscrupulous white label owners and never stopped being bitter about it. Amidst all that bitterness and the obvious push/pull of the various conflicting influences inside of him, I hope he had some fun along the way, because he and his artistry sure provided a lot of fun for me and countless others. R.I.P.