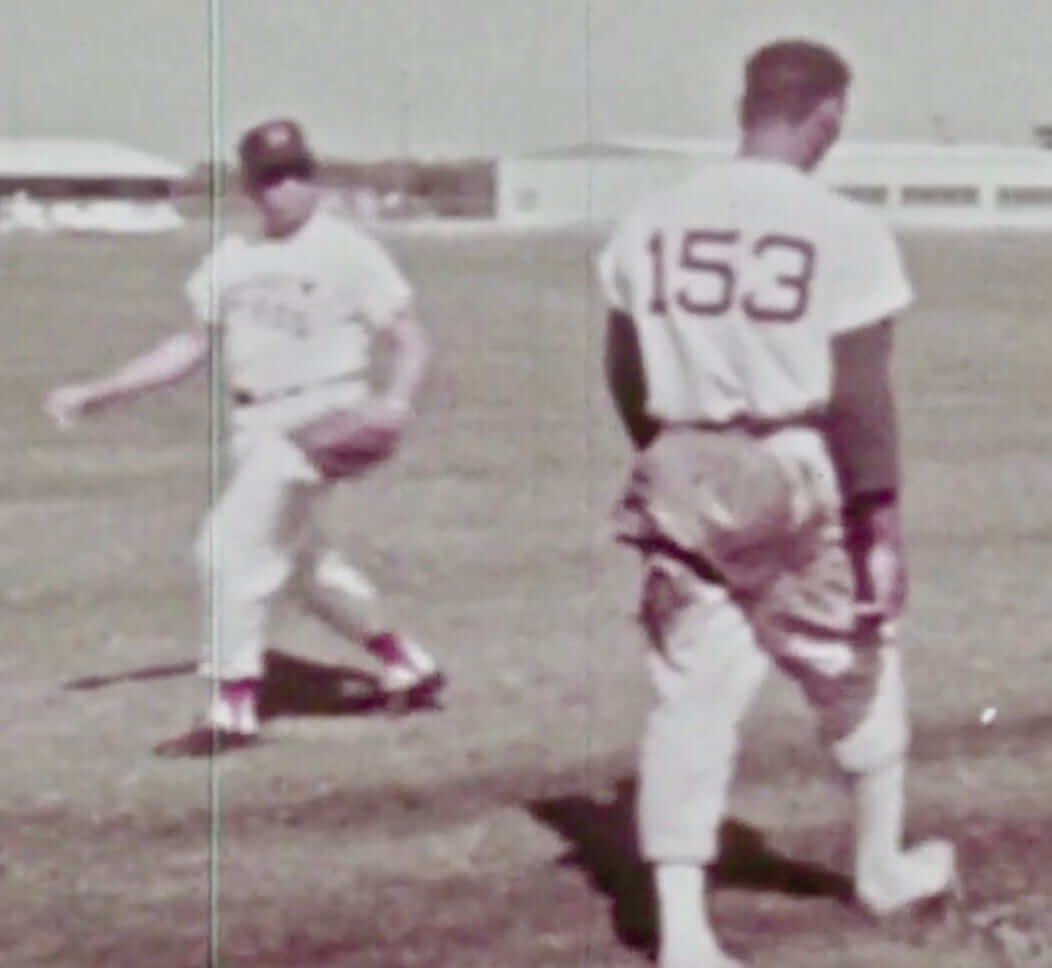 It's a long-running joke that the most marginal players in spring training — the ones least likely to make the final roster cut — end up with the highest numbers. Until now, though, I'd never seen a spring training player with a three-digit number.
That screen shot is taken from the Astros' TV broadcast of yesterday's game against the Rangers. They were showing lots of historical footage interspersed throughout the game, including a short segment showing players doing sliding drills during spring training. One such player did his slide, then got up and walked away with his back to the camera, revealing that he was wearing No. 153.
There are lots of possible explanations for this. Maybe the three-digit numbers were routinely given to non-roster invitees, for example, or to minor league players who were invited to the big league camp. Still, I've never seen anything like this before.
It's not clear who the player was, or when the footage was shot. The uniforms match what the 'Stros wore from 1965 through 1970, so that narrows it down. If anyone knows more, you know what to do.
(Big thanks to Houston-obsessive reader Ignacio Salazar for letting me know about this one.)
• • • • •
[adrotate group="2″]
• • • • •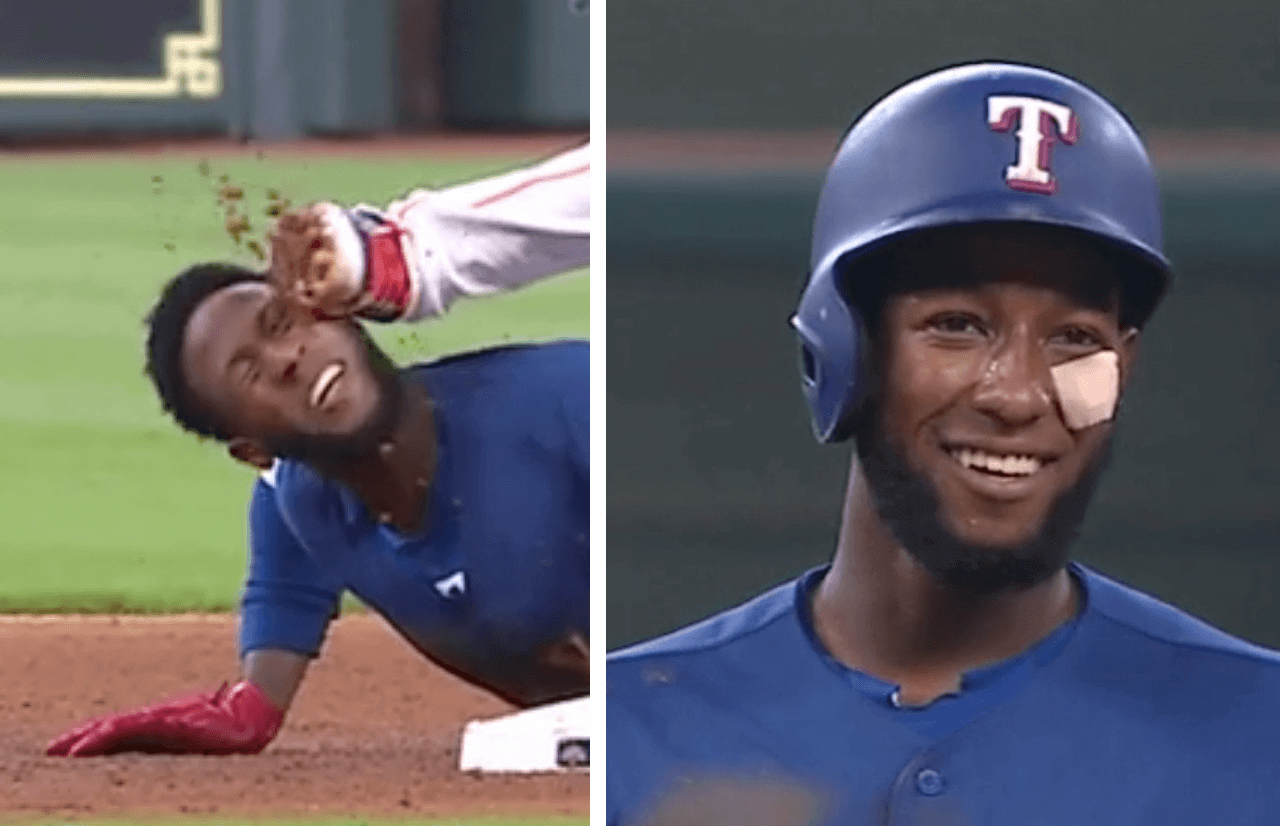 Ouch: Rangers infielder Jurickson Profar got spiked in the face by Astros second baseman Yuli Gurriel while sliding into second during yesterday's game. After briefly leaving the field to receive medical attention, he emerged with a bandage on his cheek.
You can see video of the play here:
• • • • •
[adrotate group="2″]
• • • • •
ITEM! Mini-helmet news: As you may recall, last winter we partnered with the good folks at Rocker T Collectibles to offer a Uni Watch mini-helmet (shown at right, now sold out). Now we're thinking of doing a second design, but we'd like to have your input and feedback.
Here's the deal: I want this new mini-helmet to feature Bryan Molloy's excellent winged stirrup logo. But stirrups aren't a football thing — they're a baseball thing. (Yes, I realize NFL players did wear white crew socks over stirrups once upon a time, and stirrups were even shown in the NFL Style Guide at one point, but that was many decades ago, plus most people aren't aware that it ever happened.)
So here are our options:
1. We could stick with the basic winged stirrup. After all, stirrups aren't just a baseball thing or a football thing — they're a Uni Watch thing, and the winged stirrup is the symbol of Uni Watch, even if it's appearing on a football helmet.
2. We could modify the winged stirrup to look like a winged football sock (similar to what bobblehead restorer Chris Callan did when he made a Uni Watch bobble for me). Bryan has made two versions of this modification — one with the basic striping and one with more involved, old-style striping: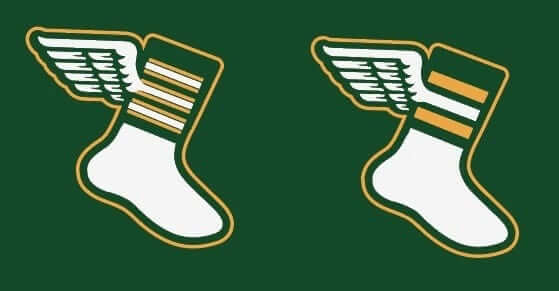 3. We could add a cleat to the sock. We chose to depict an old-school Riddell model (like this):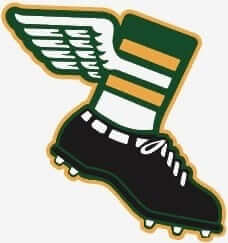 That one might need to be tweaked to make the white part of the shin a bit longer, but you get the idea.
Remember, our goal here is not just to create a good logo but to create a logo that looks good on a Uni Watch mini-helmet. Also, keep in mind that we haven't yet decided about any of the other design details (shell color, facemask color, center striping, etc.). For now, we're just trying to get the best logo for the sides of the helmet.
With that in mind, please let us know which option you think is best:
[totalpoll id="99151″]
Thanks for your feedback — much appreciated.
• • • • •
[adrotate group="2″]
• • • • •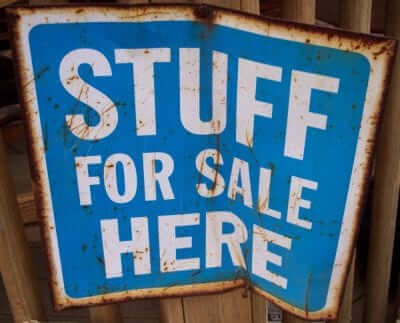 Even more cool stuff for sale: I've continued to add more photos of stuff that I'm trying to sell before I move in late August. You can see everything that's currently available in this Flickr set, and I'll continue to add a few more each day. I'm also removing items as they sell.
Please click on the thumbnails to see larger versions and, more importantly, to read the descriptions of the items, which among other things indicate whether the item is something I'm willing to ship or if I'm only offering in-person pickup. (You can see even larger versions of each photo by clicking the download icon and choosing "View all sizes" from the resulting popup menu.)
If you're interested in any of this stuff, please get in touch and make me an offer. I'll continue to add more items to this photo set each day, so stay tuned. Thanks for listening.
• • • • •
[adrotate group="2″]
• • • • •
The Ticker
By Jamie Rathjen

Baseball News: In this quiz, guess the ballpark from the minimalist illustration of one of its distinctive features (from Larry Torrez and Matt Shevin). … "A New Hampshire American Legion junior state tournament game was delayed by lightning Saturday night in Portsmouth," says Tris Wykes. "During the delay, one team drew a tic-tac-toe grid on a ball and chucked it across the diamond to their opponents. The ball wound up covered in Xs and Os and comments." … There's an upcoming vintage (as in 1864) base ball game Aug. 11 in Atlantic Highlands, N.J. (from David Peltz). … Rockies reliever Seunghwan Oh may have hidden a profane message in his uniform number (from Paul Dalton). … The Chicago Tribune printed a facsimile Hall of Fame plaque showing Jim Thome wearing a Chief Wahoo cap, even though Thome had made it clear that he wouldn't have Wahoo on his plaque.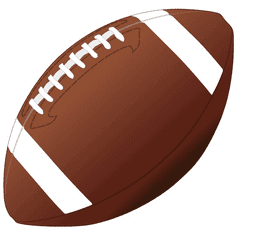 Football News: The Jets are getting new uniforms for 2019. That article also mentions that the Jets will wear their Color Rash uniforms on Oct. 21 against the Vikings (from multiple readers). … The CFL's Hamilton Tiger-Cats wore white at home against Ottawa (from Wade Heidt). … The officials at the Kansas Shrine Bowl, an annual state high school all-star game, wear red and green-striped uniforms to match the teams (from Matt Newbury). … We had William and Mary's new logos, etc., earlier last week, but it's perhaps logical that the football helmets were updated as well, including the nose bumper.

Hockey News: Also posted in Grab Bag: Part-time NASCAR driver Ryan Ellis is wearing a Capitals-themed helmet for the Xfinity Series race at Road America (in Elkhart Lake, Wis.) Aug. 25. Ellis, from Ashburn, Va., has previously worn other Capitals-related stickers on the back of his helmet (from Jeff Lagro).

Soccer News: New kits for the English Championship's Reading (left to right: second, first, GK, women's team) and Norwich City (third), German 2. Bundesliga team Hamburger SV (second), and the Republic of Ireland national team (second, the version on the field won't have an ad). … The Vancouver Whitecaps and Minnesota United both wore rainbow numbers Saturday (from Wade Heidt). … When I said I wanted women's teams to be subtly distinguished from affiliated men's teams through their kits, I didn't mean by a different advertiser. … That's Liverpool Ladies, whose new defender Sophie Bradley-Auckland has already had both an abbreviated and non-abbreviated NOB. … Scottish Premiership team Hamilton Academical recently signed a stadium naming-rights deal with a manufacturer of products containing cannabidiol. After all that, I'm still calling it New Douglas Park. … The Egyptian top-tier team formerly known as Al-Assiouty was recently taken over by a Saudi businessman and renamed Pyramids FC (from @leaaves). … Also posted in Grab Bag: IndyCar driver Graham Rahal, who is from Columbus, added a "Save the Crew" sticker to his helmet for this weekend's race at Mid-Ohio (from @nordeckian).

Grab Bag: In English rugby league's second-tier Championship, which includes the Canadian team Toronto Wolfpack, there was a white-vs.-white matchup between Toronto and Featherstone Rovers (from @bumkz). … As Team Sky have now won the Tour de France in six out of the past seven years, they continued their now-annual tradition of yellow-accented special uniforms for the final stage, as well as a matching bike for winner Geraint Thomas. Closer pictures here. … IndyCar driver Graham Rahal, who is from Columbus, added a "Save the Crew" sticker to his helmet for this weekend's race at Mid-Ohio (from @nordeckian). … Part-time NASCAR driver Ryan Ellis is wearing a Capitals-themed helmet for the Xfinity Series race at Road America (in Elkhart Lake, Wis.) Aug. 25 (from Jeff Lagro). … U.S. field hockey midfielder Erin Matson was wearing a watch during the Americans' World Cup game against India.