Click to enlarge
As longtime Uni Watch readers may recall, reader Steve Speicher always DIYs himself a jersey for the Super Bowl. Here are the ones he did in 2012, 2013, 2014, 2015, 2016, and 2017.
For this year's Supe, Steve chose to make Eagles jerseys for himself and his girlfriend, Anne. Here's his annual rundown:
I chose the Eagles' current road jersey and the 1991 home jersey as my models. I went with the road white because the Eagles' shade of green isn't ready available at the craft store. I did attempt to dye a shirt "emerald green," but the results were a bit off (probably due to user error, not to the dye itself). I didn't have a specific reason for picking 1991 for the throwback home jersey — it just happened to be what I selected when looking at the Eagles' history on the Gridiron Uniform Database.

The throwback green was pretty straightforward to execute. The white jersey had a bunch more graphics, as well as the dreaded collar. You'll see the collar is somewhat imperfect, but overall, it's not terrible. I'm also happy to report that all birds are facing the appropriate direction.

Our player choices were Carson Wentz for the throwback home and Wendell Smallwood for the current road. It's been a tradition do the starting quarterback for these DIY jerseys, and although Wentz may have lost the starting job due to injury, in my mind he's still "the starter." As for Smallwood, we became aware of him when he had some big weeks earlier in the season, and we really liked his name! I also read that he grew up an Eagles fan in Delaware, and when he was a kid he pictured himself playing for the Eagles in the Super Bowl, which is a nice story. But we knew that he would most likely be inactive for the game, which made it additionally quirky that both of the players we chose for our Super Bowl DIYs would probably not play in the game.

Here's how they turned out (click to enlarge):
———
Very nice! Big thanks to Steve for once again sharing his DIY project with us.
• • • • •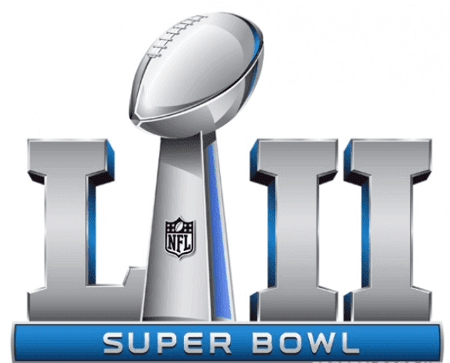 Super Bowl wrap-up: A few final loose ends from Sunday's big game:
• In the days leading up to the game, it looked like they were going to keep the Vikings' number font for the yard markers on the field. But they replaced those with a more conventional font prior to gameday. My bad for not mentioning that in yesterday's post.
• The grounds crew neglected to include hashmarks on midfield NFL logo, so the marks had to be painted in just prior to the game (additional info here):
This is really happening hours before the Super Bowl pic.twitter.com/BNQygZ7TEW

— Mark Daniels (@MarkDanielsPJ) February 4, 2018
• I was watching the game at a friend's party, and there was a lot of chatter going on, so I missed some of the broadcasters' commentary, including Cris Collinsworth saying that that the Super Bowl LII logos, which appeared between the 20- and 30-yard lines on each side of the field, were apparently causing bad footing for the kickers, which might explain all of the missed kicks in the game.
• If you want to look ahead, they've unveiled the logo for next year's Super Bowl in Atlanta. But if you were expecting something creative, think again:
Logo for next year's Super Bowl in Atlanta. pic.twitter.com/trkGY63T8z

— Josh Katzenstein (@jkatzenstein) February 5, 2018
(My thanks to Kary Klismet and Tim Dunn for their contributions to this section.)
• • • • •
Rookie mistake: Mavs forward Dirk Nowitzki is in the midst of the 20th season, and last night he hit the 50,000-minute mark for his career — the sixth-highest total in NBA history. So you'd think by now they'd know how to spell his name on his jersey, right?
Wrong: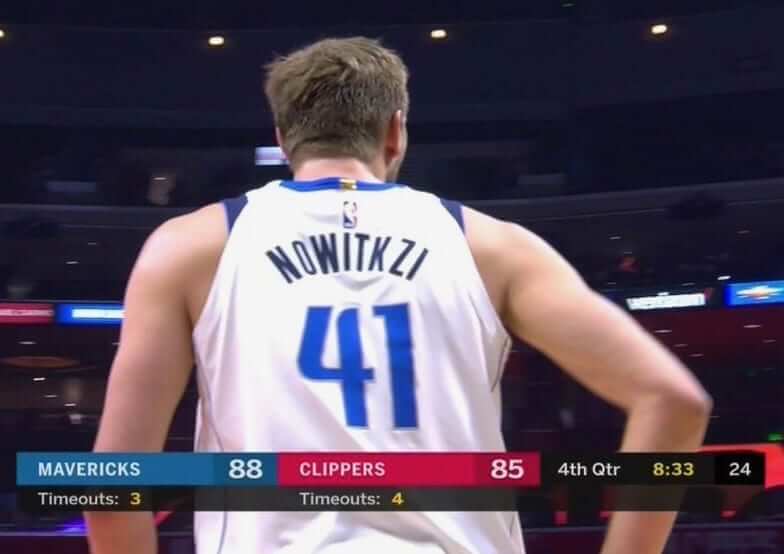 That's from last night's Mavs/Clippers game. Add it to the annal of classic NOB typos.
(My thanks to Uni Watch alum Mike Chamernik, who was the first of several readers to let me know about this one.)
• • • • •
Click to enlarge
Collector's Corner
Brinke Guthrie
Congratulations to the Philadelphia Eagles, who defeated the New England Patriots to win their first ever Super Bowl title. Here's an Eagles Starter T-shirt from the 1990s, which lets everyone else know that if you're not wearing green and white, you're not playing football.
Now for the rest of this week's picks:
• This 1970s Bobby Clarke (Philadelphia Flyers) "hockey soft puck" is still in the package.
• Nice-looking design to this vintage San Francisco 49ers jacket from Shain.
• This Baltimore Orioles cap will take ya back. These were hugely popular back in the day. AJD was the company behind this "snapback" trucker-style cap.
• Want to see what the Dallas Cowboys should like? This photo of their O line is from the 1970s, and you'll notice the pants are not blue-green.
• Boston Bruins all-time great Bobby Orr graces this 1970s Aladdin plastic Thermos.
• This 1970s zip-front St. Louis Football Cardinals sweater come straight to you from the Sears Put-On Shop. (100% Virgin Acrylic!)
• This late-1960s/early-1970s K.C. Chiefs bobblehead is in perfect shape.
• Look at the cover art of this Raiders/49ers game program from September 1967.
• And here we have some Super Bowl II program cover art for you — Raiders/Packers, Jan. 14, 1968.
• One more game program for you, from a season later: On Sept. 29, 1968, the Niners hosted the Falcons at Kezar. Look at the gold detail on those helmets!
• • • • •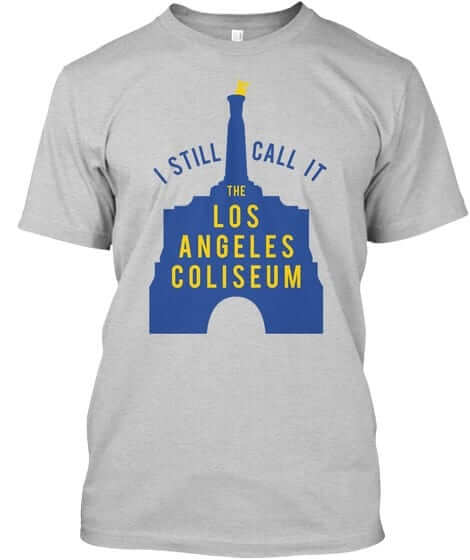 Naming Wrongs reminder: In case you missed it yesterday, we have a bunch of new shirts for the L.A. Coliseum (like the one shown at right). You can see all of them here.
• • • • •
The Ticker
By Alex Hider

Baseball News: Orioles infielder Tim Beckham has a new personal logo (from Andrew Cosentino). … Previews for MLB The Show 18 may have given us the first glimpse of the All-Star Game patch on the Nats' jerseys, a look at the new Rays' 20th-anniversary patch, and previews for new cleats. It also depicts Babe Ruth in a batting helmet and modern Yankees uniform (from Brad Hartland, AJ, and Ted Schwerzler). … TCU will have 3D helmet logos this season (from @mikethegratest). … Couple of Japanese baseball notes from Graveyard Baseball: New blue softball tops for the Hokkaido Nippon-Ham Fighters of the Pacific League. Also, the Seibu Lions of the Pacific League will wear 2004-2008 throwbacks for four games this season. … Nothing quite like a color-on-color matchup in the '70s. That shot is from the 1979 World Series between the Pirates and Orioles (from @GoatJerseys).

NFL News: This great New York Times piece walks you through how Super Bowl rings are made. … Eric Juergens found this shot of a guy in a Tom Brady/Carson Wentz frankenjersey at the Super Bowl. … Garrett Beatty put together some uni concepts for the world champion Philadelphia Eagles. … A former Denver mayor thinks that the marijuana industry in town should team up and buy naming rights for the Broncos stadium and keep the name Mile High Stadium. Get it? (From Kary Klismet.) … A Pittsburgh TV station put up a graphic listing the Steelers' Super Bowl championships yesterday, but mistakenly included Super Bowl XII instead of Super Bowl XIII. The Cowboys won Super Bowl XII (from Jim Vilk).

College Football News: The latest episode of the Radiolab podcast explores the historical development of the forward pass and includes some great photos of its pioneers, the fabled Carlisle Indian School football team (from Kary Klismet).

Hockey News: The Kalamazoo Wings of the ECHL will wear Grateful Dead uniforms on Saturday (from @mikeobs). … Ohio University goalie Jimmy Thomas has both the school's academic logo and a throwback paw print logo on his mask (from Trevor Wilson Patton).

College Hoops News: You know how great it looks when USC and UCLA go color-vs.-color on the football field? It looks pretty awesome on the basketball court, too. That game took place on Saturday night (from Billy Ballas).

Soccer News: New primary green kits for the Seattle Sounders (from Markus Kamp). … New BFBS uniforms for the Vancouver Whitecaps (from Russell Varner). … New kits for FC Cincinnati of the USL. … In this vintage NPSL shot from 1967, you can see Art Welch of the Baltimore Bays and his FiNOB jersey (from @GoodSeatsStill).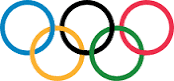 Olympics News: This is a good piece about the guy who designed the goalie masks for Team USA this year. Paul did an ESPN story on this guy way back in 2005 (from John). … Also in Olympic hockey, IOC has deemed South Korean goaltender Matt Dalton's mask to be "too political," and has asked that he not wear it (from Matthew Walthert and Mike Styczen). … Speaking of helmets, skeletoner AJ Edelman, who will be representing Israel, has Samson on his helmet (from Phil).

Grab Bag:  A Pepsi Super Bowl ad Sunday night featured former NASCAR driver Jeff Gordon racing a DeLorean. But David Firestone points out that Gordon's car is a sixth-generation car (circa 2013), with a 2007 paint scheme. … New lacrosse helmets for the University of Virginia (from our own Jamie Rathjen). … Syracuse also has new lacrosse uniforms, which include some iconic spots on campus (from  @PhillyPartTwo). …  New logos for Livonia Churchill High School in Michigan (from Ryan).