The Packers have just announced that they'll wear their green early-1950s throwbacks for their Nov. 19 home game against the Chargers.
The green retro look, which includes plain yellow helmets with grey facemasks, is based on what the team wore from 1950 through 1953, as seen here: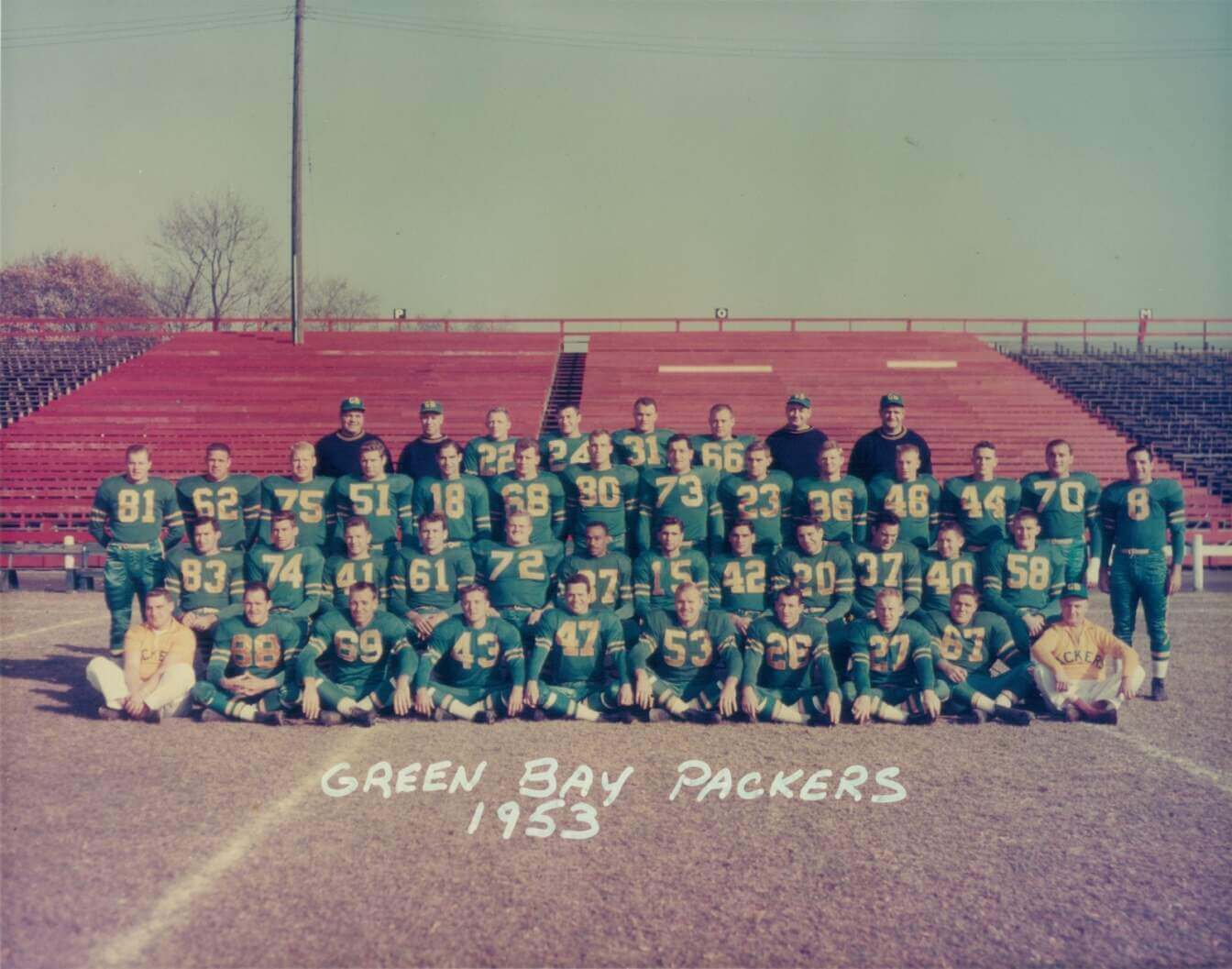 The uniform made its throwback debut in 2021 (a Packers victory, against Washington) and was worn again in 2022 (a loss, to the Jets). You can see photos of those two games here and here.
The throwback shade of green isn't Kelly, so it shouldn't ruffle the Eagles' feathers.
(My thanks to Brian Kerhin for giving me the heads-up on this one.)