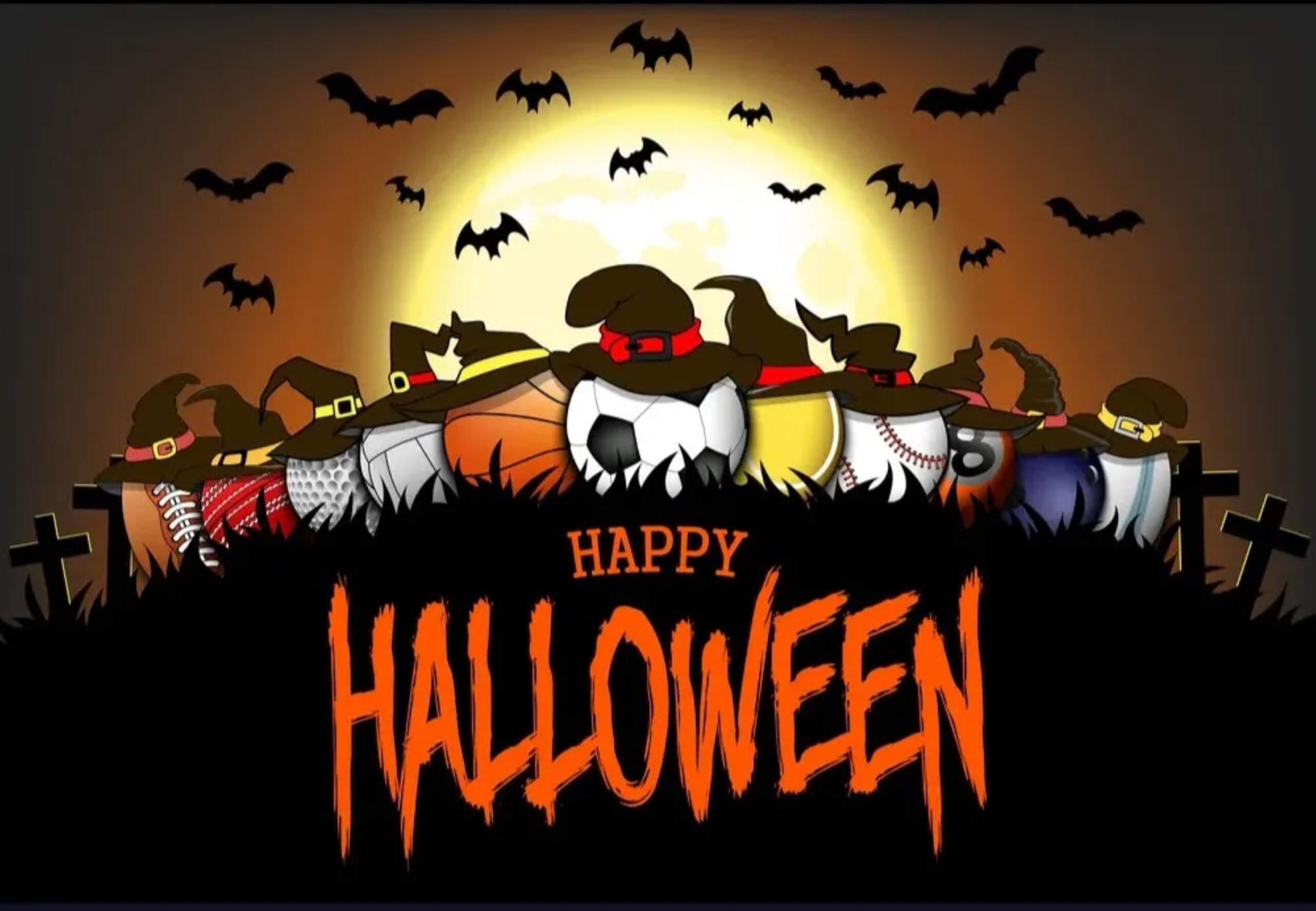 Greetings and a good Saturday morning to all — we're just mere days away from Hallowe'en — and I hope everyone has had a good week.
I'm back once again with the inimitable Kary Klismet, who earlier this year introduced us to a series he's calling "Dressed for the Season," which is a series on uniforms appropriate for particular holidays. We began the series with Easter, and moved on to Independence Day. Now as we're into spooky season, Kary continues with Hallowe'en. There's a LOT to get to, so I'm going to turn it over to Kary now. Enjoy!
• • • • •
Dressed for the Season — Halloween
by Kary Klismet
As we move firmly into autumn and the final months of 2023, the latest edition of Dressed for the Season focuses its gaze on Halloween. While its origins date back to a centuries-old Celtic celebration, Halloween's current traditions make it a holiday that, in many ways, is as American as Independence Day. It's with that backdrop in mind that we turn to exploring the intersection of Halloween and sports uniforms – by way of a numerical ranking, of course!
Like our previous installments in this series, I imposed some guidelines on my selection process. First off, the rankings below aren't about color schemes. It would have been almost too easy to slap together a list of black and orange-clad teams and be done with it. Instead, we're looking for teams whose uniforms and visual identities best convey the spooky spectacle we associate with the Halloween season.
Also, since this series is about how teams are dressed (it's in the name, after all), it wasn't enough just to have a Halloween-appropriate team name or logo. Rather, to qualify for consideration, a team had to wear a design on its competition uniforms sufficiently in the spirit of the season that your average fan (of either sports or Halloween) would look at it and think, "Oh, that outfit totally makes sense for this time of year!" In other words, if someone could wear one of these uniforms trick-or-treating and get candy for their efforts (as opposed to a rock), it had a chance to make the list.
I tried to choose names and imagery that are universally familiar to North American notions of Halloween. That meant that teams with delightfully dire identities like the Rhinelander Hodags and the Wisconsin Windigo, which are more locally or regionally focused, fell just short of inclusion.
And finally, I once again concentrated on teams' standard garb as opposed to specialty or one-off uniforms. Consequently, outfits like these skeletal alternates worn by the American Hockey League's Orlando Solar Bears didn't stand up against teams who wore their Halloween-appropriate attire more regularly.
As we kick off these rankings, I'm admittedly breaking my own rules. The previous versions of this series have been twelve entries long – a nice, even number that feels appropriate for a seasonally-focused series (twelve months in the year, two twelve-hour periods in a day, twelve days of Christmas, etc.). But I had sixteen(!) great choices and couldn't figure out which ones to cut. Besides, Halloween parties are always better with bigger crowds, right? (Well, at least for those who stick around long enough to meet all the guests…)
__________
16. Topeka ScareCrows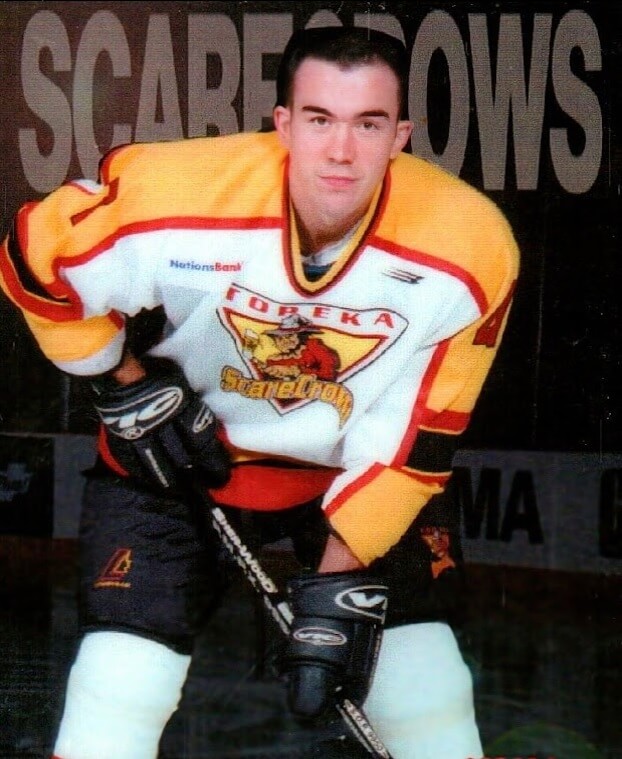 We'll drop the puck for these rankings with the Topeka ScareCrows, who played minor league hockey from 1998-2001 and then at the Junior A level from 2001-2003. Some people think of scarecrows as mainly a symbol of the harvest season, but it isn't hard to find plenty that are capable of scaring more than just crows.
The ScareCrows created a bone-chilling atmosphere not just with the temperature of the ice, but with plenty of vexatious visuals, too. The logo on their sweaters took on an even creepier character when personified by their costumed mascot, Haywire. Scarecrows like these might make Dorothy think twice about going back to Kansas!
__________
15. Vampire Association Football Club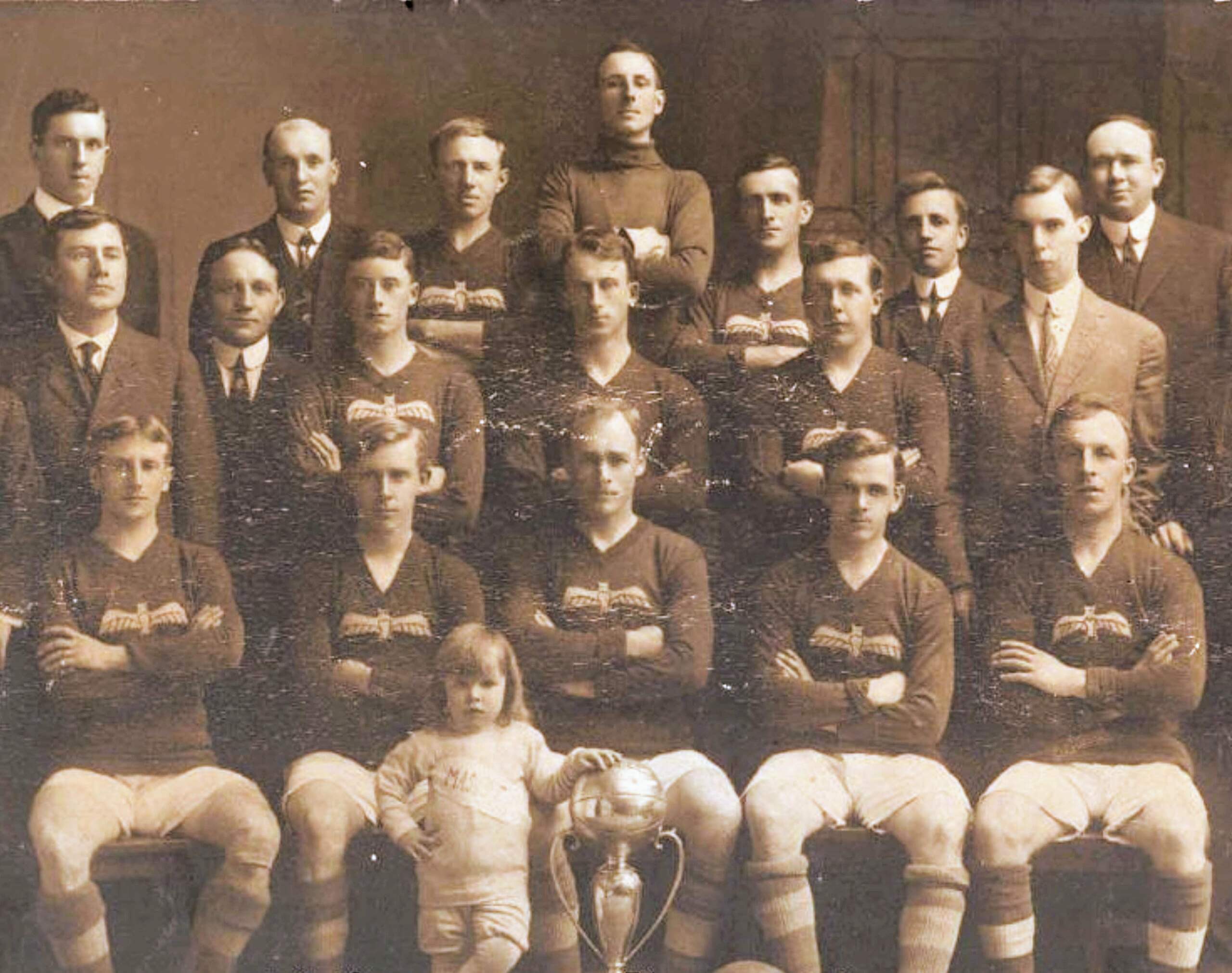 Every good Halloween party needs some vampires, and this list is no different. Our vampires are the Vampire Association Football Club of Alameda, California, a powerhouse in the San Francisco Soccer Football League during the turn of the 20th century.
The Vampires featured a large vampire bat across the front of their jerseys to go along with a black and white color scheme that was well-matched to the theme. Although the photographic record is spotty, one astute researcher has mocked up how the Vampires' shirts would have looked. Vampire AFC may be long gone now, but their handsome kits demonstrate that good design, like the club's vampiric namesake, lives on forever.
__________
14. Harrison Goblins Baseball Team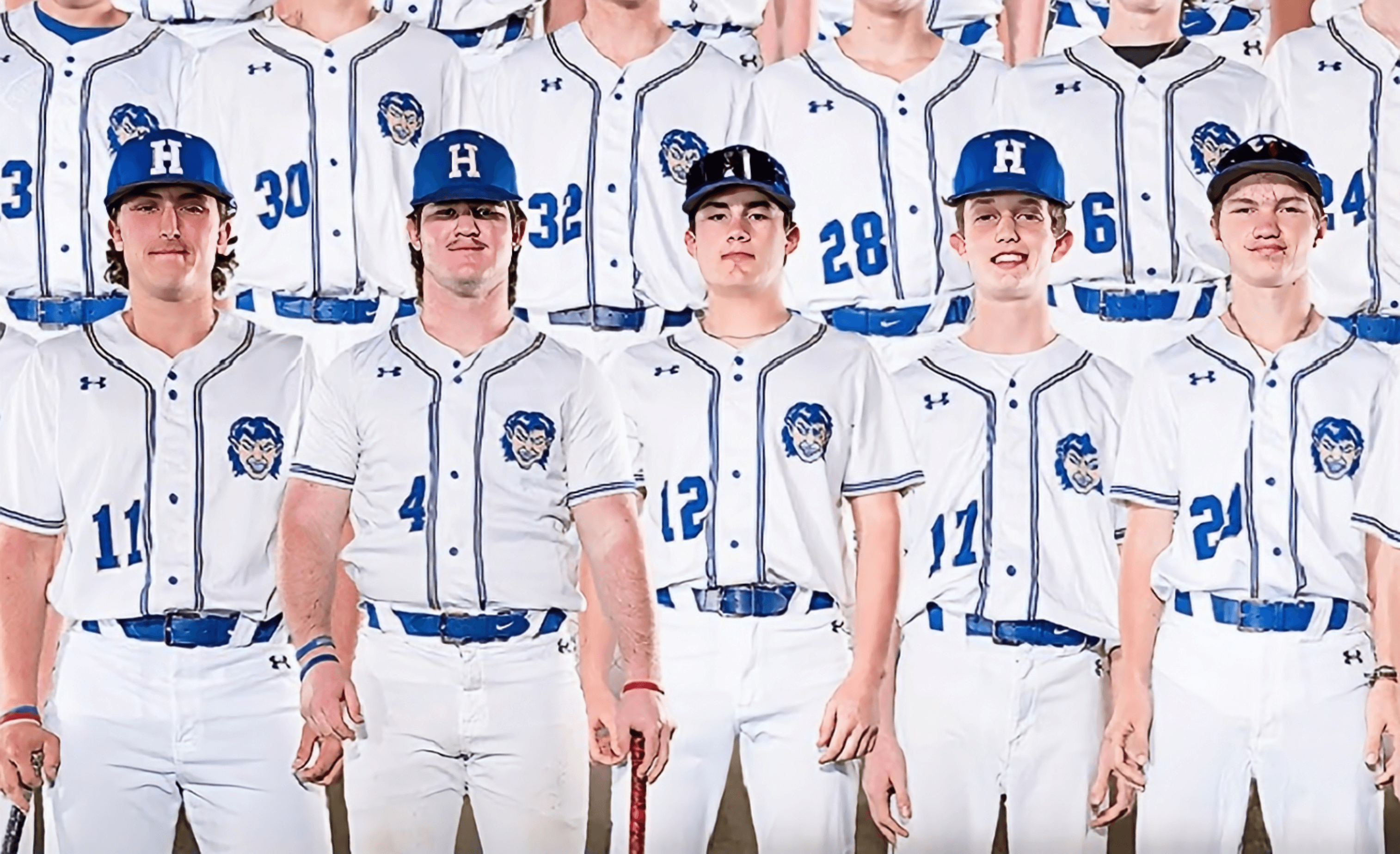 Halloween just isn't complete without a generous dose of ghosts and goblins (or, for all you old-school video gamers, Ghosts 'n Goblins). We'll get to the ghosts later on, but for now we have the goblins slotted in at #14 – the Golden Goblins of Arkansas' Harrison High School, to be exact.
The school boasts a menacing goblin head as a logo and an even spookier version as a costumed mascot. Harrison's baseball team best embodies their namesake's inherent creepiness by wearing the goblin head on their jerseys. I'd call that an intimidating presence on the mound!
__________
13. Burmese Ghouls, 2019-2021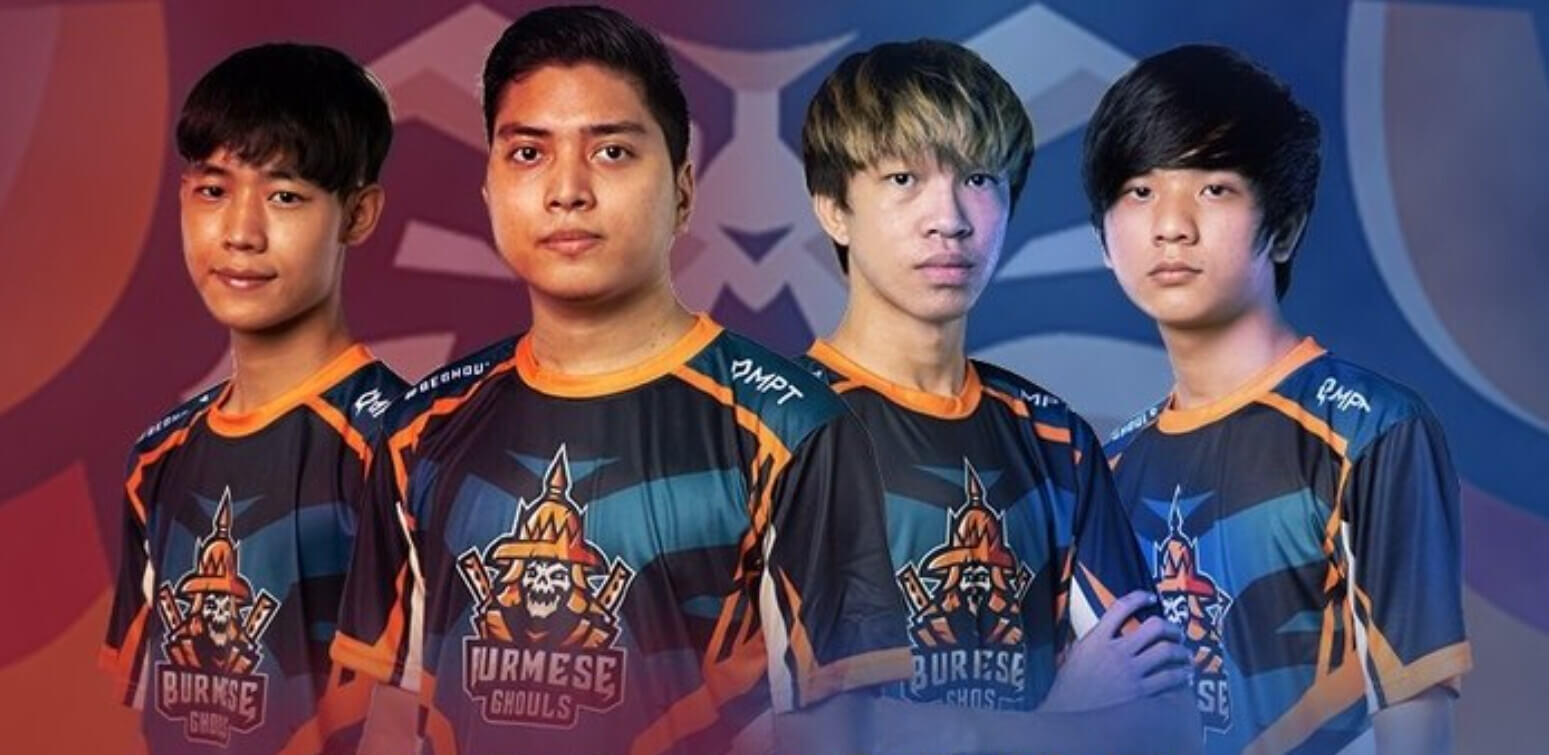 Since we've mentioned ghosts and goblins already, the ghouls can't be far behind. These Ghouls hail from Myanmar and are one of the most accomplished esports teams in the world.
The Burmese Ghouls have had a few different logos since their founding in 2016, but none was more ghoulish than the one they used from 2019 to 2021. When outfitted in jerseys to match, it's easy to see how they terrified their competition into submission. I'll bet these guys could dominate everyone on Ghosts 'n Goblins! And Ghouls, for that matter…
__________
12. Madison Monsters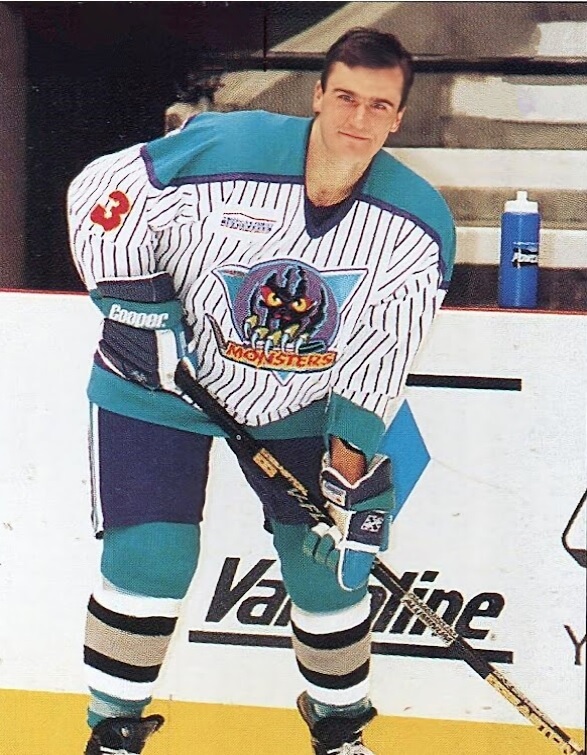 The uniforms worn by the Madison Monsters, who played in the old United Hockey League from 1995 to 1999, were enough to make anyone cover their eyes in revulsion. Honestly, it was as much for the pinstripes and the gaudy purple and teal color scheme (ah, the '90s!) as it was for the mysterious creature with the glowing yellow eyes and the razor-sharp claws on their sweaters.
What exactly does that monster tearing its way at you from inside the jersey look like? Well, let's just say that the costumed version that skated around the ice was pretty G-rated. But when it was lurking in the shadows behind all that fabric, one's imagination could run wild. And it's that apprehension about what's unseen that's always the most spine-tingling – just like the great horror storytellers know!
__________
11. Aberdeen Black Cats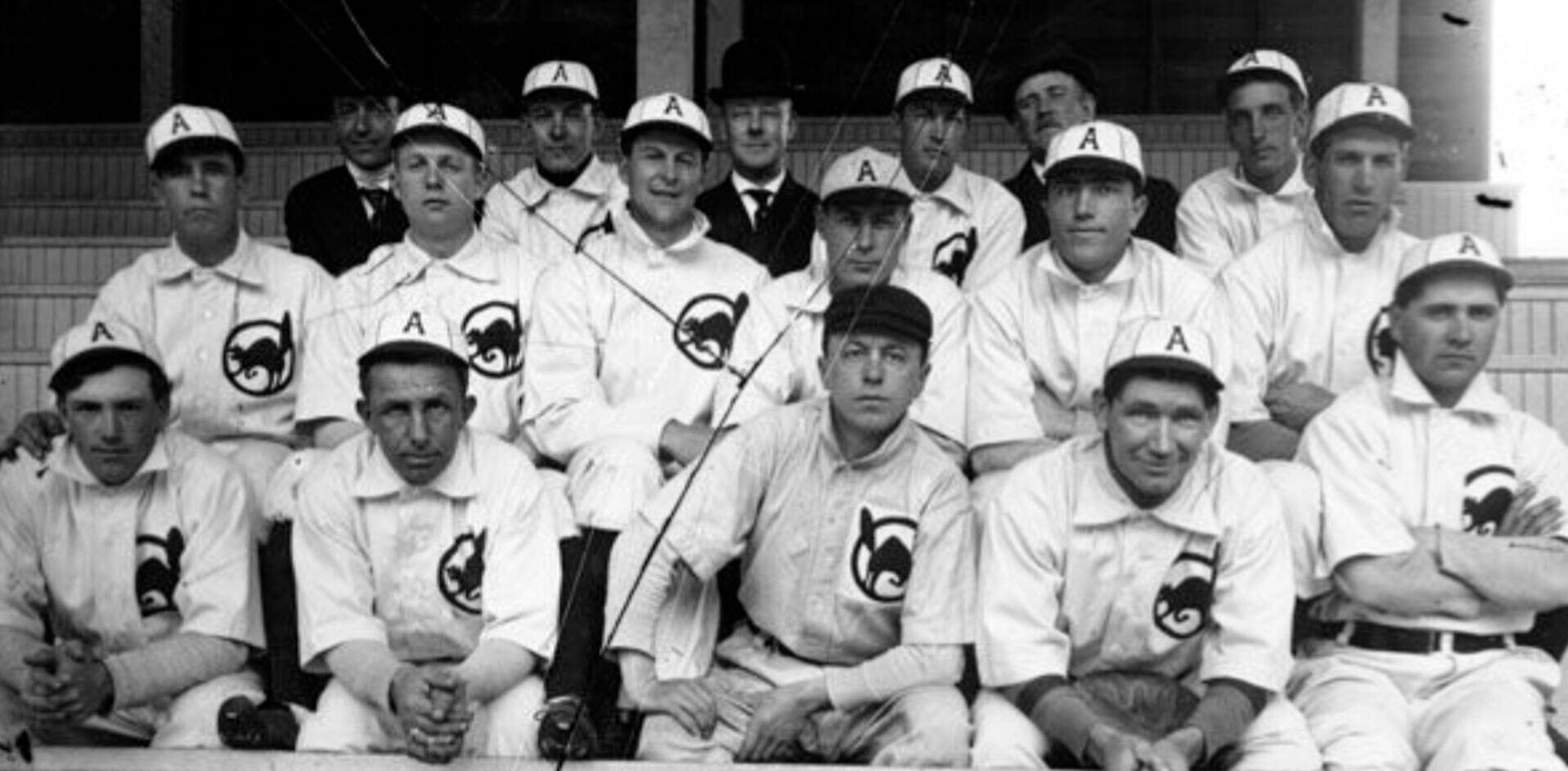 It's not just supernatural beings that spread fear on Halloween. Plenty of critters in the natural world can make one's skin crawl in their own right. To that end, we reach back to minor league baseball in the early 20th century for our next entry – the Aberdeen Black Cats from Washington State.
In an era when many teams did little more than just put their names or initials on their uniforms (if that!), Aberdeen took the extra step with a sinister-looking cat logo on their jerseys – arched back and everything! While it's too bad that such a phenomenal uniform has gone the way of history, I'm nonetheless relieved that these baleful Black Cats won't be crossing my path! (Wait! Was that hissing I heard?!)
_________
10. Louisville Bats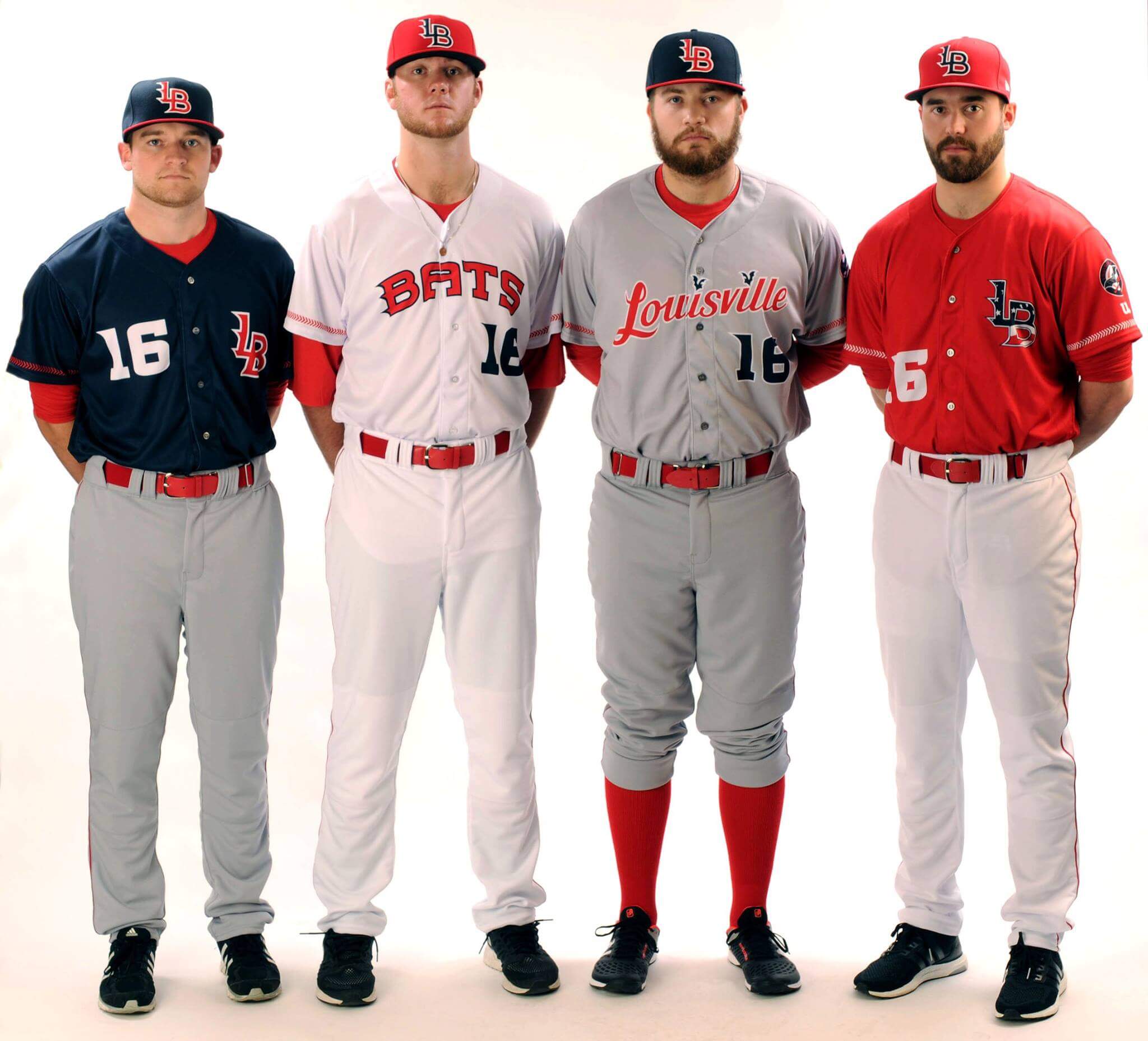 We caught a glimpse of vampires a few slots back, so that must mean there are some bats flying around here somewhere. Like their feline forebears in the entry above, these bats play baseball. And they swing a mean stick, owing to residing in the hometown of the Louisville Slugger.
Thankfully for the sake of this list, the Louisville Bats lean more heavily on the flying mammal side of their name's double meaning. Those silhouetted bats dotting the "i's" on their road jerseys add a touch of spookiness to branding that veers closer to cute than creepy. But there's more than a little mischief in the eyes of their cartoon mascot. Something tells me he'd choose "trick" over "treat" every time!
__________
9. Richmond Spiders Baseball Team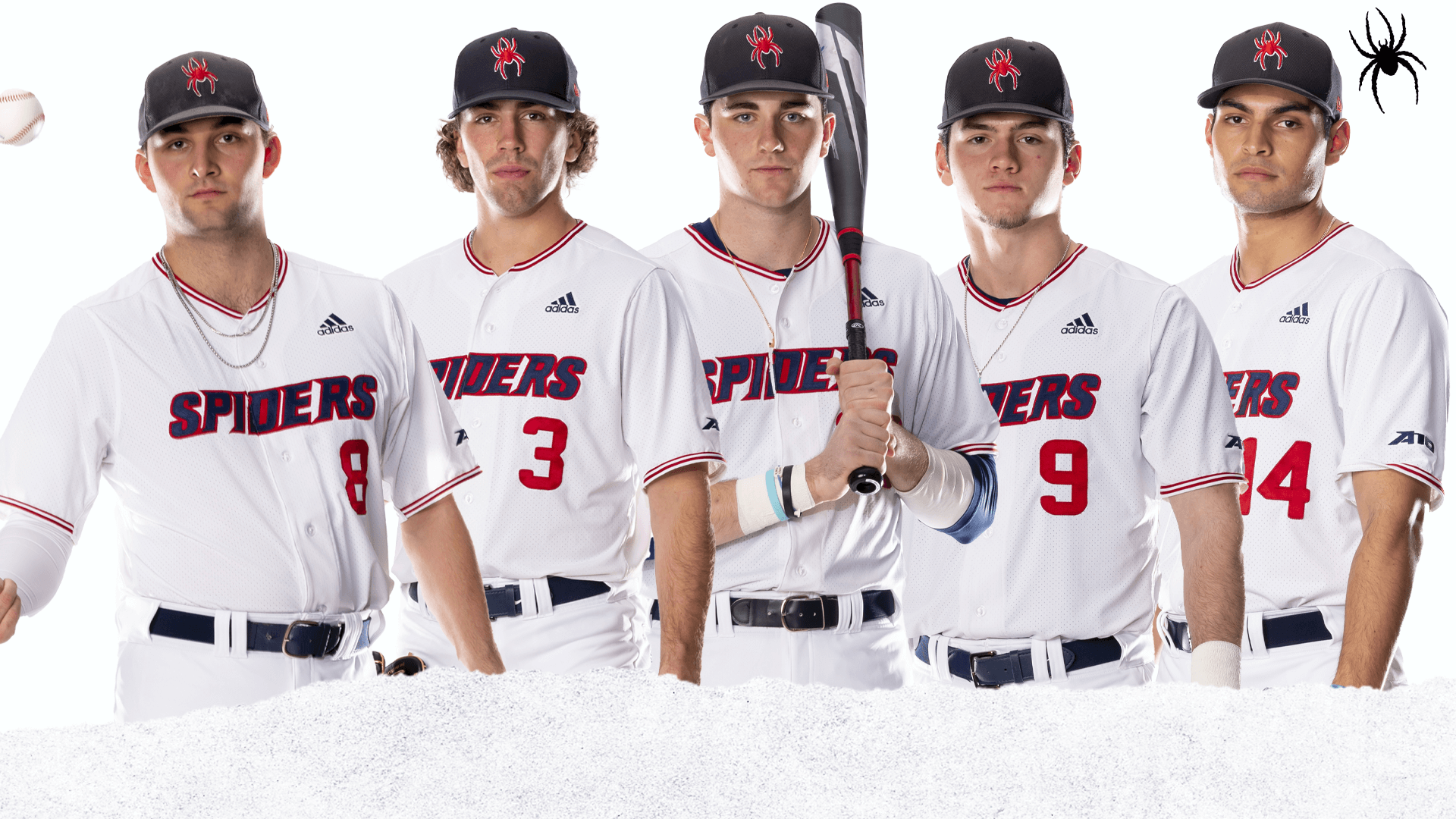 I'll confess to some mild arachnophobia, so I've always found the Richmond Spiders unsettling. I may look composed when I watch one of their games, but internally, my brain is shrieking, "Oh my gosh! You have an enormous spider on your head! You're doomed!"
I could have selected any number of Richmond's teams for this spot, but I went with the baseball team for one particular reason: while their uniforms certainly fit the bill with the spider on the cap, it's their ballpark that puts them over the top.
I'm used to seeing team logos at midfield or on the center circle, but smack dab in the middle of the outfield?! Yikes! If I'm a centerfielder, I'm letting a lot of shallow fly balls drop for base hits because there's no way I'm stepping on that!
__________
8. Western Mass Zombies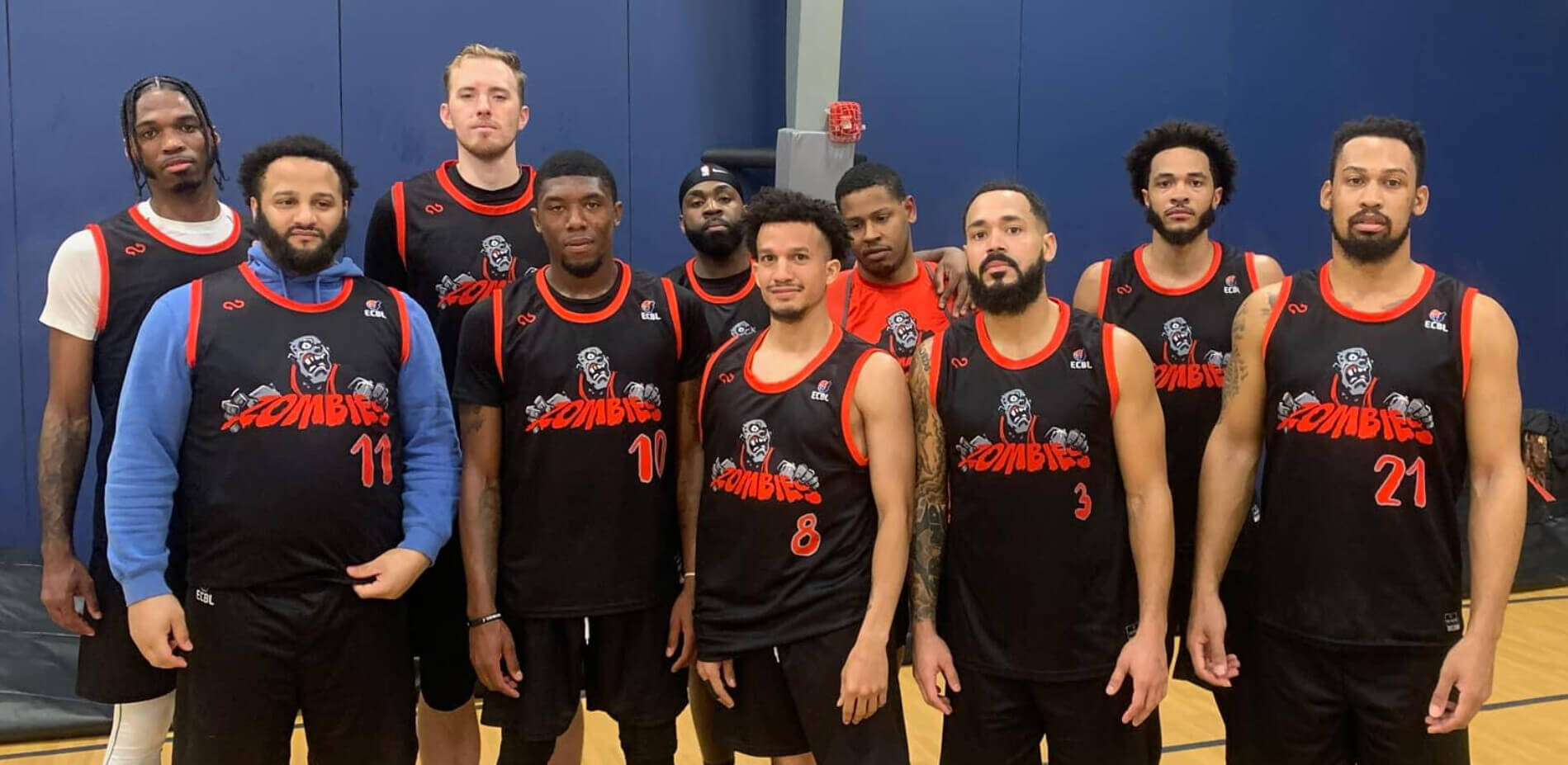 The one thing I may find more frightening than spiders is zombies. I've seen a few zombie movies, but I've largely stopped watching the genre. The macabre images just stick with me and I can't get them out of my head. So a team named after the Zombies, err, Zombies? Now that's scary!
The Western Mass Zombies, a team in the semi-pro East Coast Basketball League, don't shy away from the grisly nature of their undead epithet, making a gruesome gray-skinned goon the focal point of their logo and the main feature of their jerseys. Let's just hope the referees don't whistle them for too many traveling violations or it'll give a whole new meaning to the term "the walking dead!" (Thank you! I'll be here all week!)
__________
7. Memphis Maniax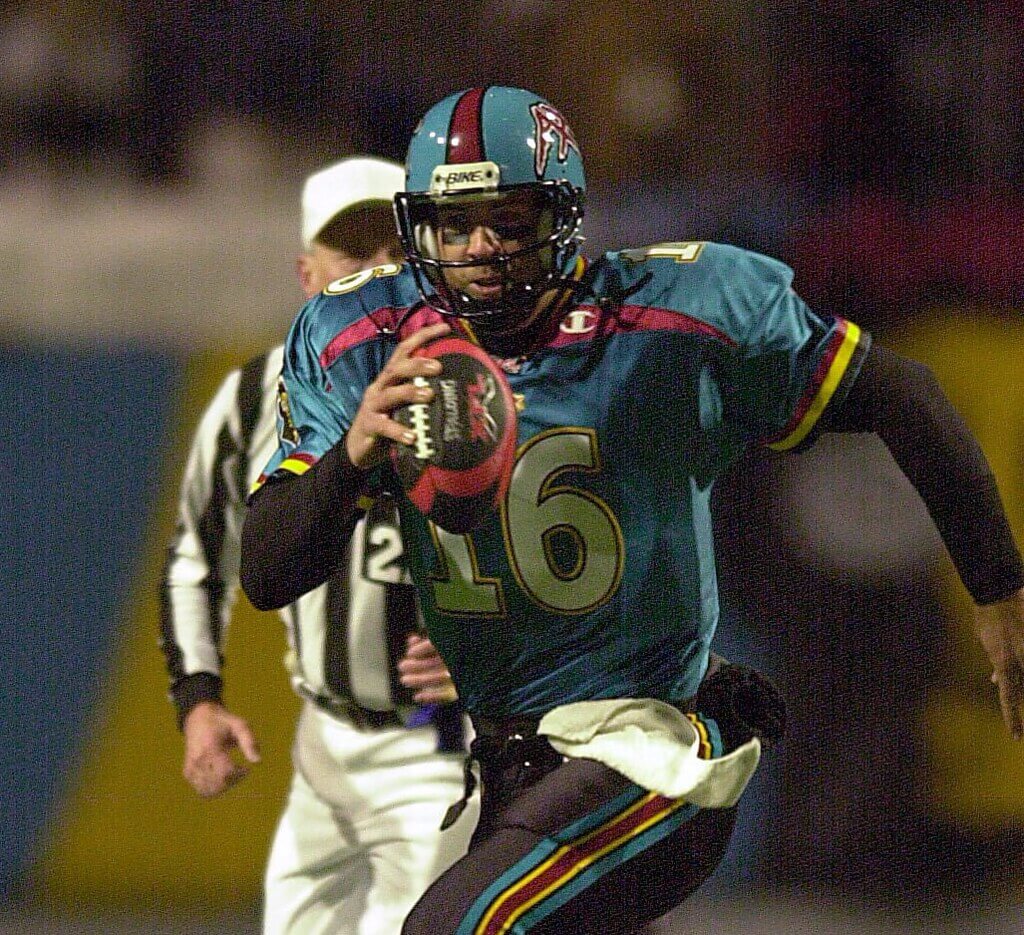 Like the Madison Monsters a few slots back, the Memphis Maniax of the original XFL prove that a uniform doesn't have to be good to be a good fit for this list. On top of that, the Maniax's name and imagery were controversial from the start, earning criticism from mental health advocates for their perceived insensitivity.
So what places the Maniax so high on these ratings? Well, it's the fear of what might be the scariest thing of all – human deviancy at its most murderous – that makes for such a troublesome (and memorable) team identity. Our society has had a morbid fascination with psychopathic killers for generations, as seen in tropes about ax murderers as far back as the 1800s and in slasher films in the present day.
Would I be caught dead wearing one of those hideous jerseys? Never! But then again, being caught dead seems like a distinct possibility for anyone who spends too much time around the wild-eyed menace on the sleeves of those Maniax threads!
__________
6. Delaware County Community College Phantoms Track & Field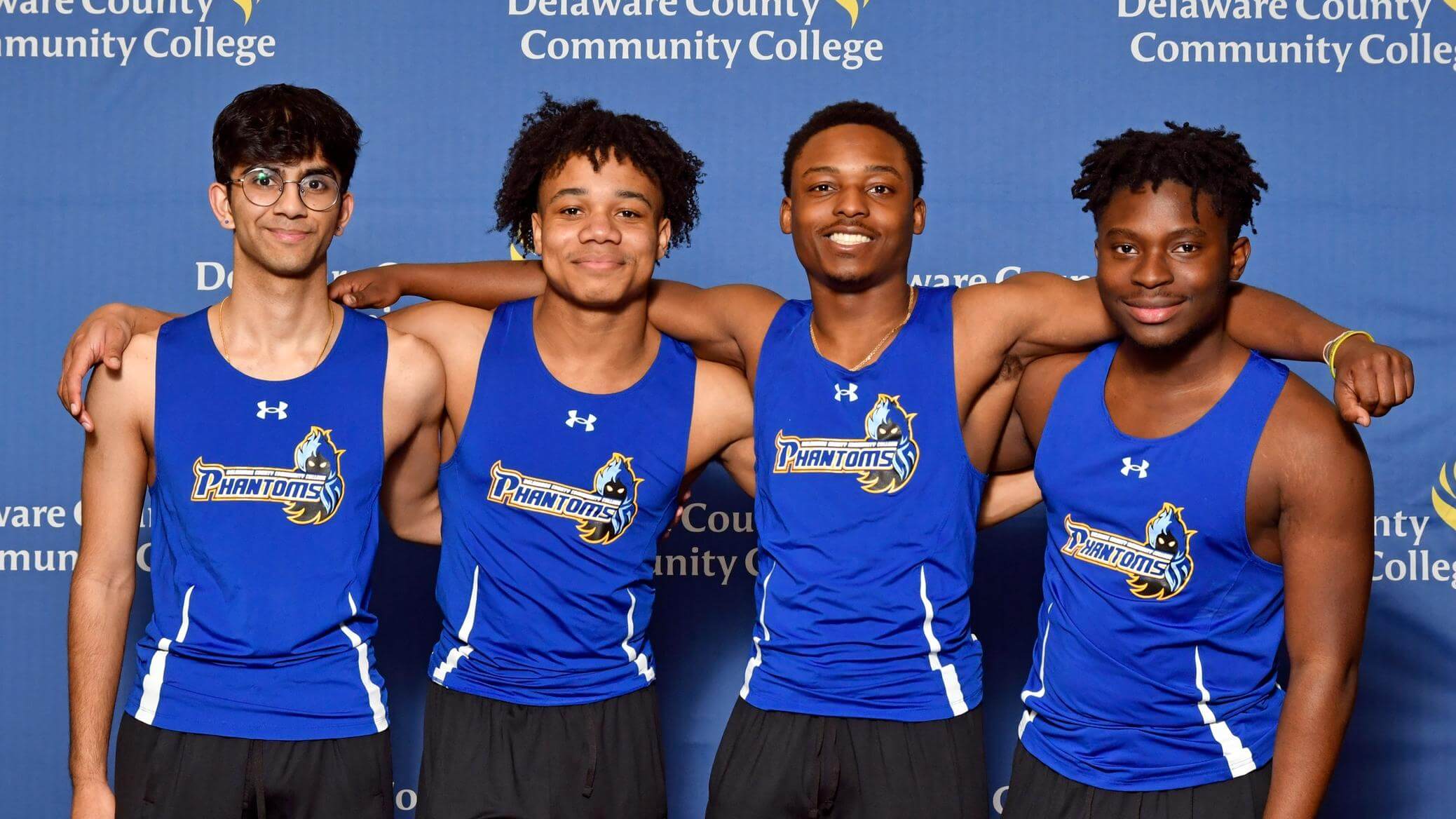 These rankings head into the homestretch with the Phantoms of Delaware County Community College in Pennsylvania. It's not hard to see why phantoms might trigger a few bloodcurdling screams. And of all the sports teams who bear the name, Delaware CCC has pulled it off the best, covering a span of over 50 years and at least two spectacularly spectral logo sets.
The Phantoms' men's and women's track and field programs carry the torch (or perhaps the lantern?) for the school's athletic department by being the ones that most prominently feature the logos on their uniforms. When facing a fight-or-flight dilemma, I'm normally the type to flee from danger. But what do you do when what you're trying to escape from is a bunch of Phantoms who can outrun you? Let's just say I'd be fatalistic about my chances!
__________
5. San Francisco Demons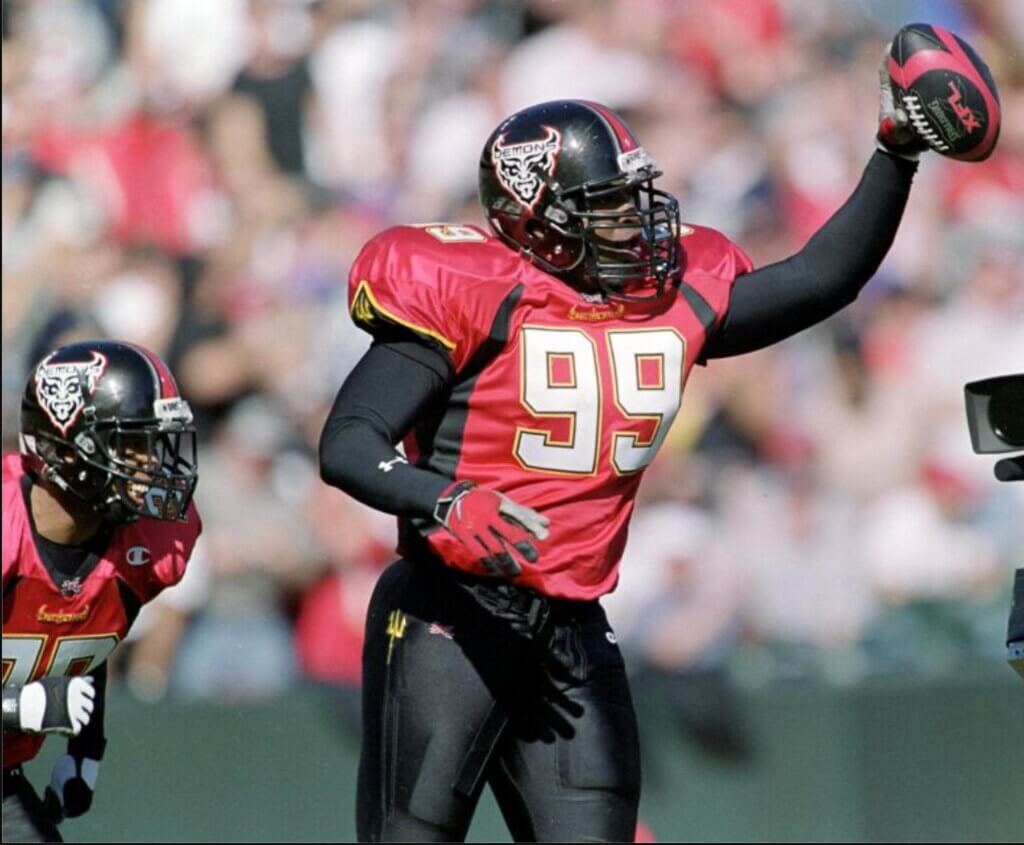 For a league that lasted only one year, the old XFL sure had the market cornered on disturbing duds. Case in point is the San Francisco Demons, whose uniform reveal in 2001 may have induced the only audible gasp I have ever uttered upon first seeing a helmet logo (except for maybe that one time a decade earlier when another San Francisco football team tried unveiling a new helmet).
Unlike other teams with devilish mascots, the San Francisco Demons didn't try to put a playful spin on the fiendish face of their franchise. (To the contrary, you can practically smell the sulfur wafting off of it!) I'm glad that whoever summoned this denizen of the underworld could only conjure it for one season, otherwise I might still have nightmares after watching Demons football highlights!
__________
4. London Werewolves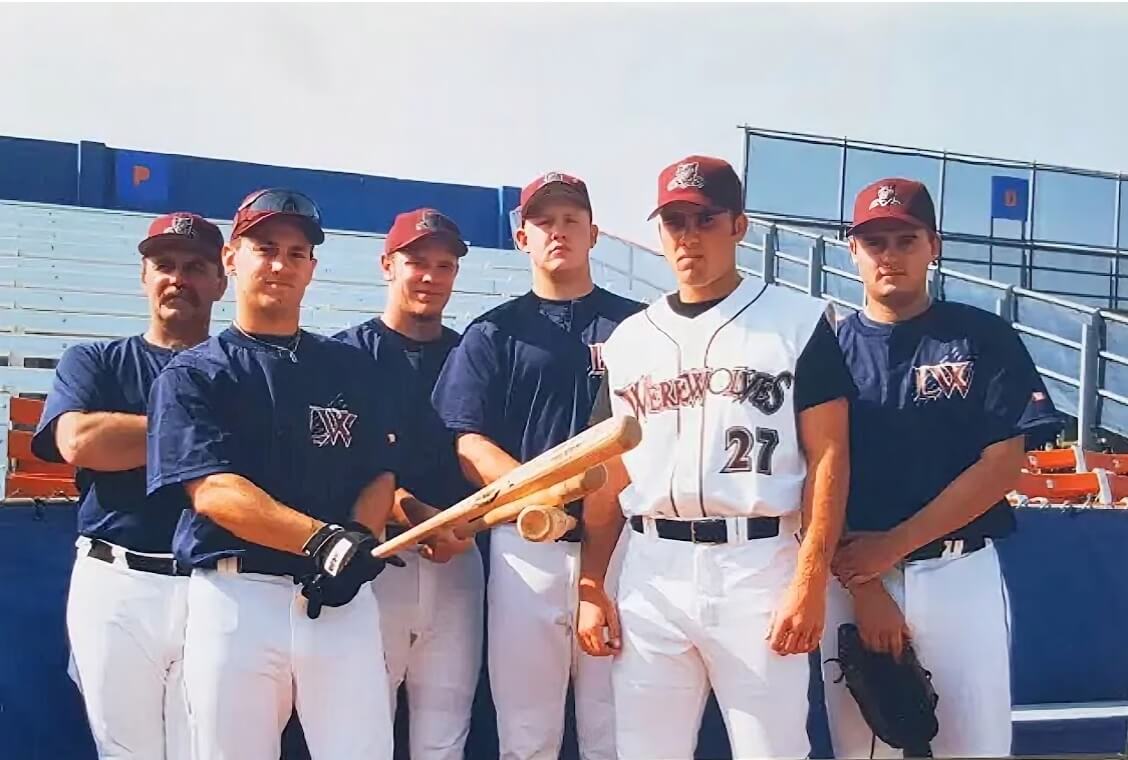 Based in London, Ontario, the Werewolves played only three seasons in the Frontier League, but the gusto with which they embraced their hair-raising identity makes up for a tenure that lasted less than 36 full moons.
Taking inspiration from Warren Zevon's classic 1978 single, "Werewolves of London," the team even had a costumed mascot named Warren Z. Vaughn. Maybe that was a bit too on the nose, but I admire their commitment!
In keeping with the lycanthropic theme, their uniforms featured an appropriately brown-heavy color scheme topped by a werewolf that seemed to be leaping right off the ballcap at you with claws and fangs bared. Not just with their uniforms, logo, and mascot, but with the atmosphere they cultivated, the Werewolves were a team that checked all the boxes for inclusion on a list like this.
__________
3. Casper Ghosts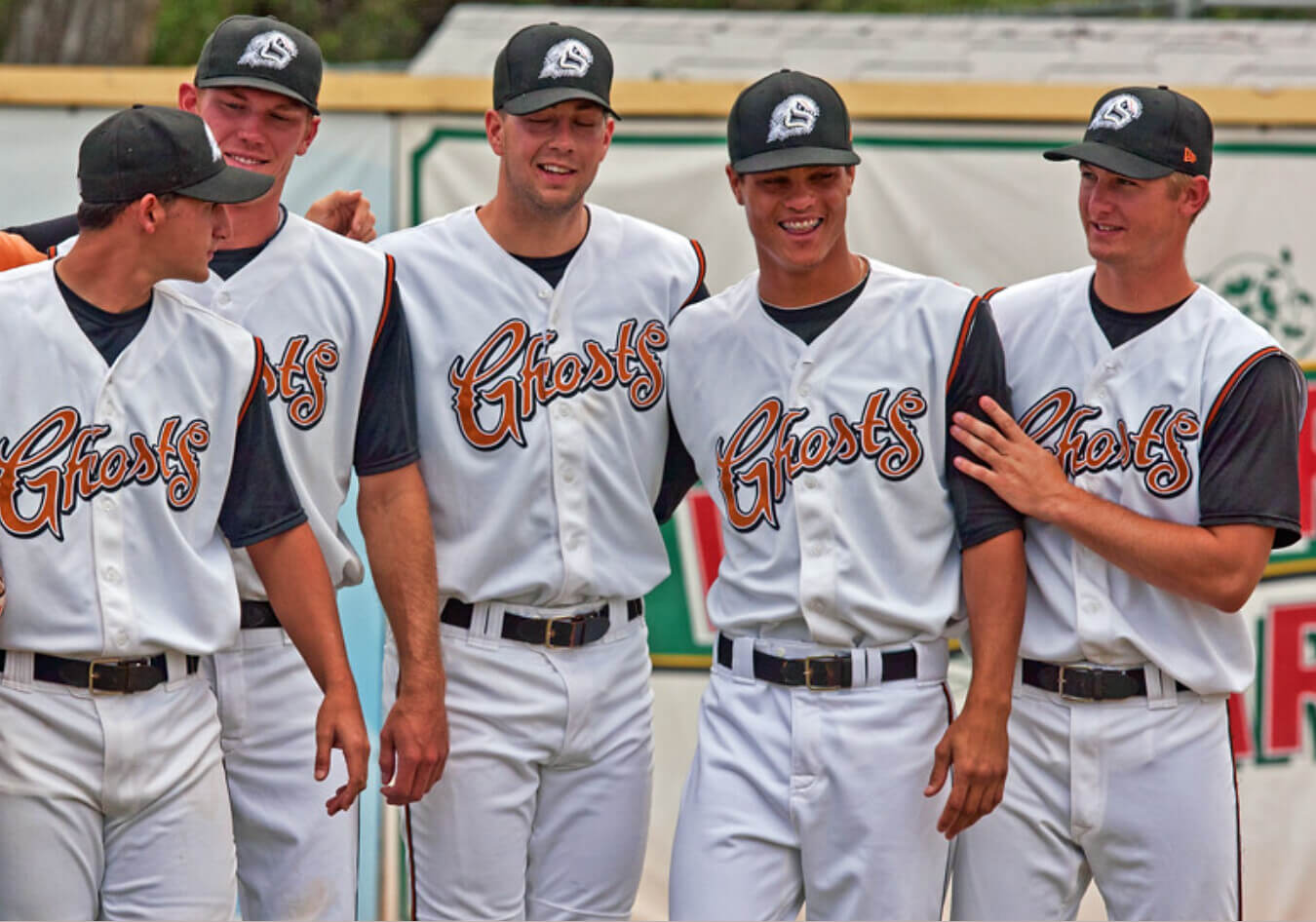 The Colorado Rockies' minor league affiliates in Casper, Wyoming, may have borrowed their name from a friendly ghost when they rebranded in 2008, but their logo was anything but cuddly! The Ghosts made that ghastly countenance the centerpiece of their aesthetic by putting it on their cap.
It isn't just those gnashing teeth and sunken eyes that dredge up the dread – the cap logo also glows in the dark! I wouldn't want that fluorescent phantasm staring at me from the dresser of my dark bedroom. But with ghosts being such a staple of the season, it sure would make a fantastic Halloween decoration!
__________
2. Sleepy Hollow Headless Horsemen Football Team, 2021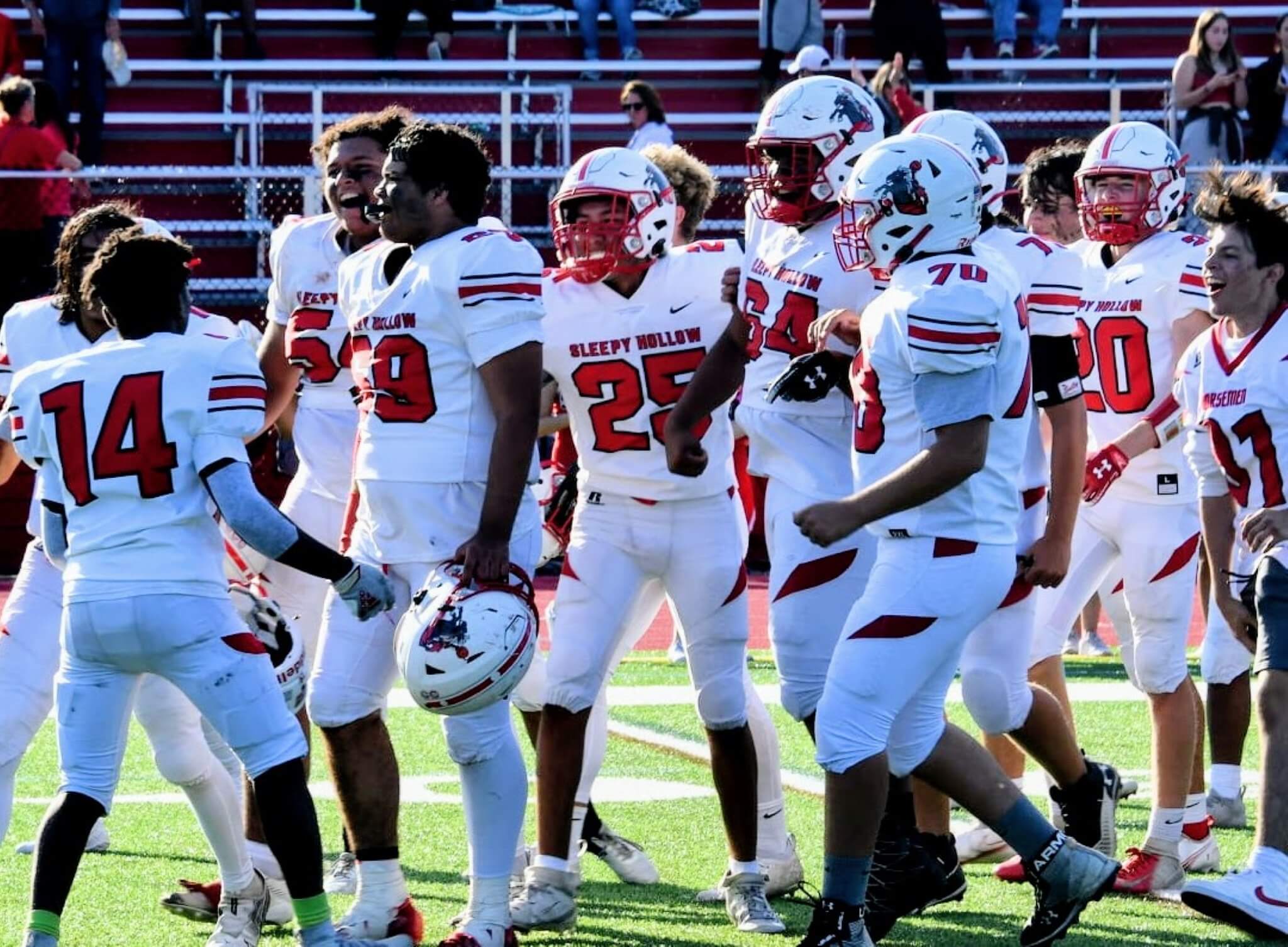 Checking in as our sartorial salutatorian is the team with a mascot that is, literarily speaking, the most perfectly paired to its location of any in the country. The Headless Horsemen of Sleepy Hollow, New York, are named, obviously, for the antagonist in Washington Irving's classic, The Legend of Sleepy Hollow, an enduring tale that has simultaneously captivated and frightened America's children (and plenty of adults) for two centuries.
The Horsemen's logo is a spot-on portrayal of the Hudson Valley's most famous malevolent spirit, and they used it to great effect on their helmets during the 2021 season. Unfortunately, the team has spent far more of its existence poaching the Indianapolis Colts' logo than embracing one of the spookiest pieces of sports imagery out there.
If they would just make the best helmet they've ever worn a permanent fixture of their look, the Horsemen might have moved to the head (so to speak) of the class. No matter, the unforgettable sight of a team being led onto the field by the most foreboding mascot in the country is enough to keep them high on this list.
__________
1. Salem Witches Football Team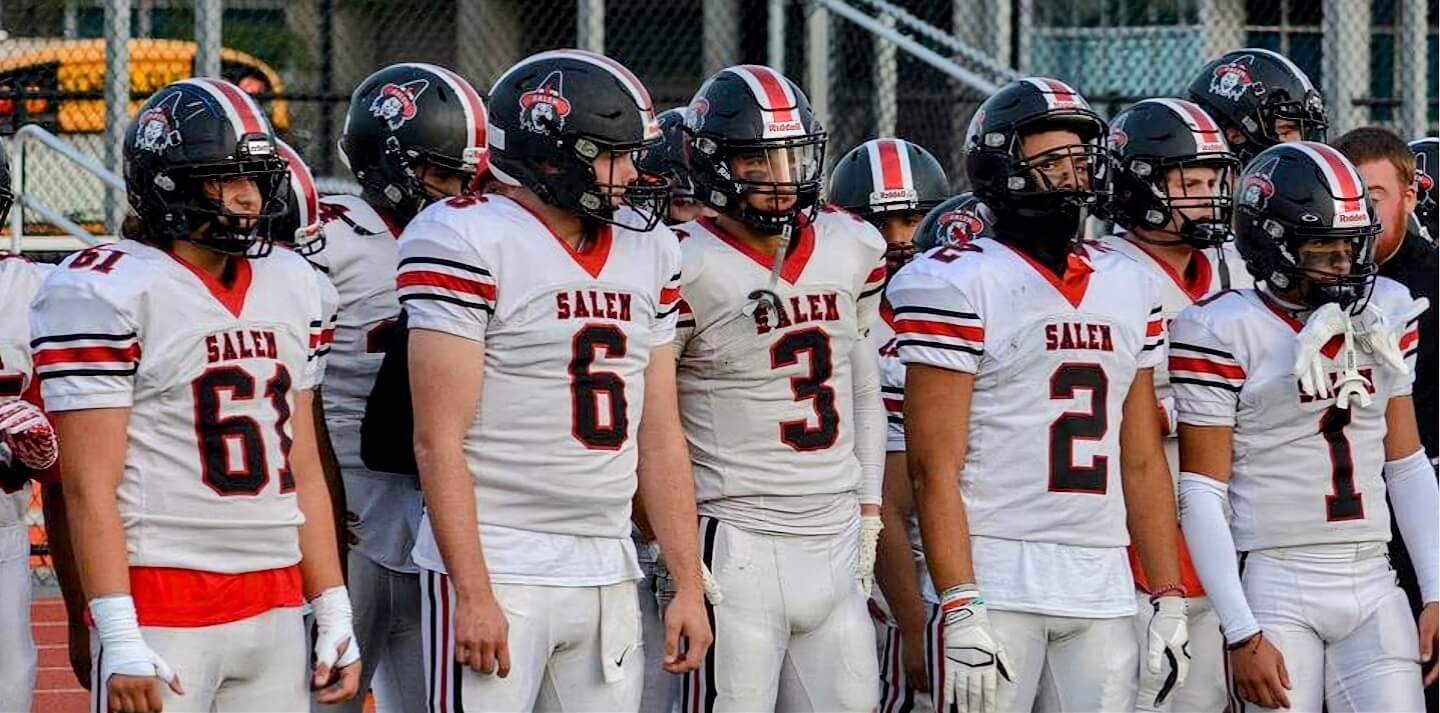 If any team's identity is more rooted in the eeriest parts of our nation's folklore than Sleepy Hollow, it's the Witches of Massachusetts' Salem High School. Predating Washinton Irving's tale by nearly 130 years, the story of the Salem Witch Trials is all the more horrifying because it's true (although the real terror was from the paranoia and mob hysteria that gave us the term "witch hunt" rather than any actual unearthly activities).
Nevertheless, witches are inseparable from Salem's history, and the local high school football team plays the role to the hilt. The team's logo, with its row of sharp teeth and beady red eyes, delivers a solid scare. And unlike their (often) disappointingly domed counterparts some 200 miles to the southwest, Salem has made a point to use their signature logo on their helmets with some frequency.
With an identity so closely associated with both American history and Halloween, Salem has flown away with the title of the team whose visual program best encapsulates our notions of the season. That's one witch I wouldn't want to meet in a dark wood or on a football field!
__________
So there ends the latest installment of Dressed for the Season, with a full complement of creepy characters to inhabit our haunted haberdashery! Do you agree with my choices? Take exception to any of the teams included? Notice any glaring omissions? Let me know in the comments. And here's hoping that 
every day is Halloween
 for you!
• • • • •
Awesome stuff, Kary! Thanks!