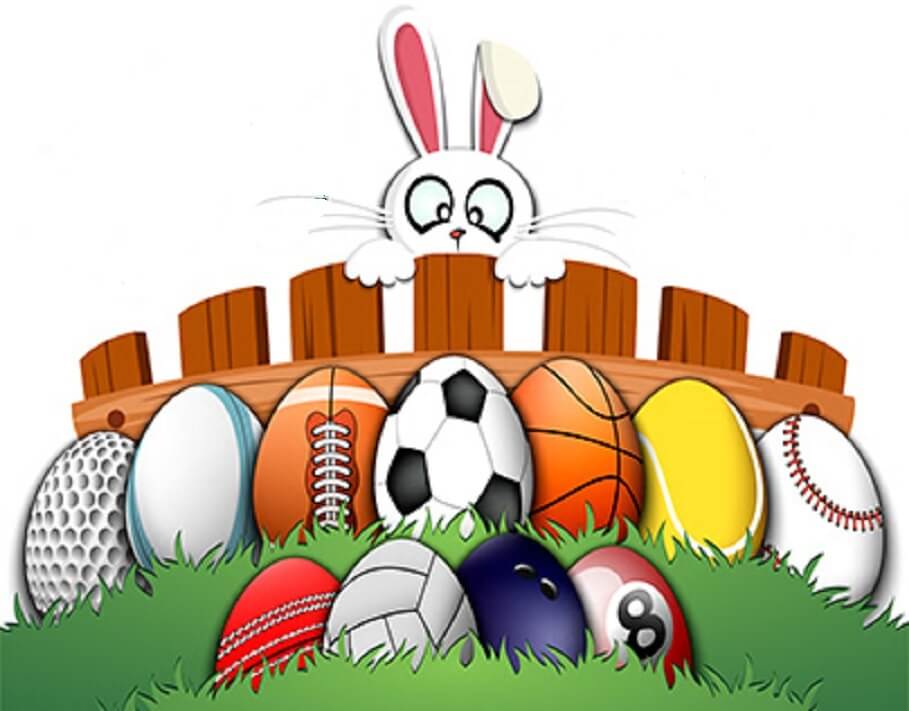 Good Saturday morning, Uni Watchers! I hope everyone had a good week. A belated Chag Sameach! to those observing Passover and an early Happy Easter as well.
I'm pleased today to introduce a new series, created by none other than UW friend and contributor (and Ticker-submitter extraordinaire!) Kary Klismet, which we'll be calling "Dressed for the Season."
Earlier this week, Kary approached me with his pitch: "I recently had the idea to do a series on uniforms appropriate for particular holidays, called something liked 'Dressed for the Season.' The pieces would likely be in the format of a top ten list (perhaps with a few honorable mentions), similar in some ways to Paul's piece about orange uniforms from last October…I'm thinking of additional pieces in the series for the 4th of July, Halloween (focusing on scary uniforms more than orange and black), Thanksgiving, Christmas, and possibly into next year with Valentine's Day."
I absolutely love this, and today, Kary is here with the first set of "Dressed for the Season" unis and kits. Enjoy!
• • • • •
Dressed for the Season — Easter
by Kary Klismet
Much like sports teams have color schemes that define their identities, we often associate holidays in American culture with their own sets of colors. While fans may don apparel in team colors to make their team loyalties known, so too will you see holiday enthusiasts dressing and decorating in the colors that fit the season. That confluence of customs helped sparked an idea for me to explore a series about sports uniforms that would fit well into the established visual programs of the holidays so many of us celebrate.
First up for this series is an exploration into the top twelve uniforms that fit within the pastel color scheme our society associates with Easter. If the uniform could be placed neatly in the midst of a display like this without looking out of place, then it stands a great chance of making this list.
My rules for compiling this list were fairly simple. As a threshold matter, colors take precedence over religious imagery. While many people (myself included) have deeply held beliefs about the spiritual significance of Easter, this list focuses on those aspects of the season that everyone in our culture can commemorate. A little dash of Springtime pastels is something that's available to us all!
To that point, colors really do matter (at least for this list)! The purpose is to highlight the sprightly shades of pastel most commonly associated with Easter. That means teams with Spring-themed uniforms where non-pastel colors dominate (like the Washington Nationals' grey cherry blossom City Connect alternates) don't make the cut.
Also of particular importance: no one-offs meant to pander to holiday consumers or promote certain causes. The uniforms have to be part of a team's legitimate visual identity, with some emphasis placed on teams' sustained use of the colors in question. That immediately disqualifies those cringe-worthy MLB pastel jerseys from a few years ago. (Oh, wait! That was an April Fool's joke, thank goodness!)
And finally, only one entry per team or program. We don't want certain clubs with seasonally appropriate color schemes to dominate these rankings.
With those guidelines in place, let's see what eye-catching combinations made the list.
12. North Carolina Men's Basketball – Blue Away Uniforms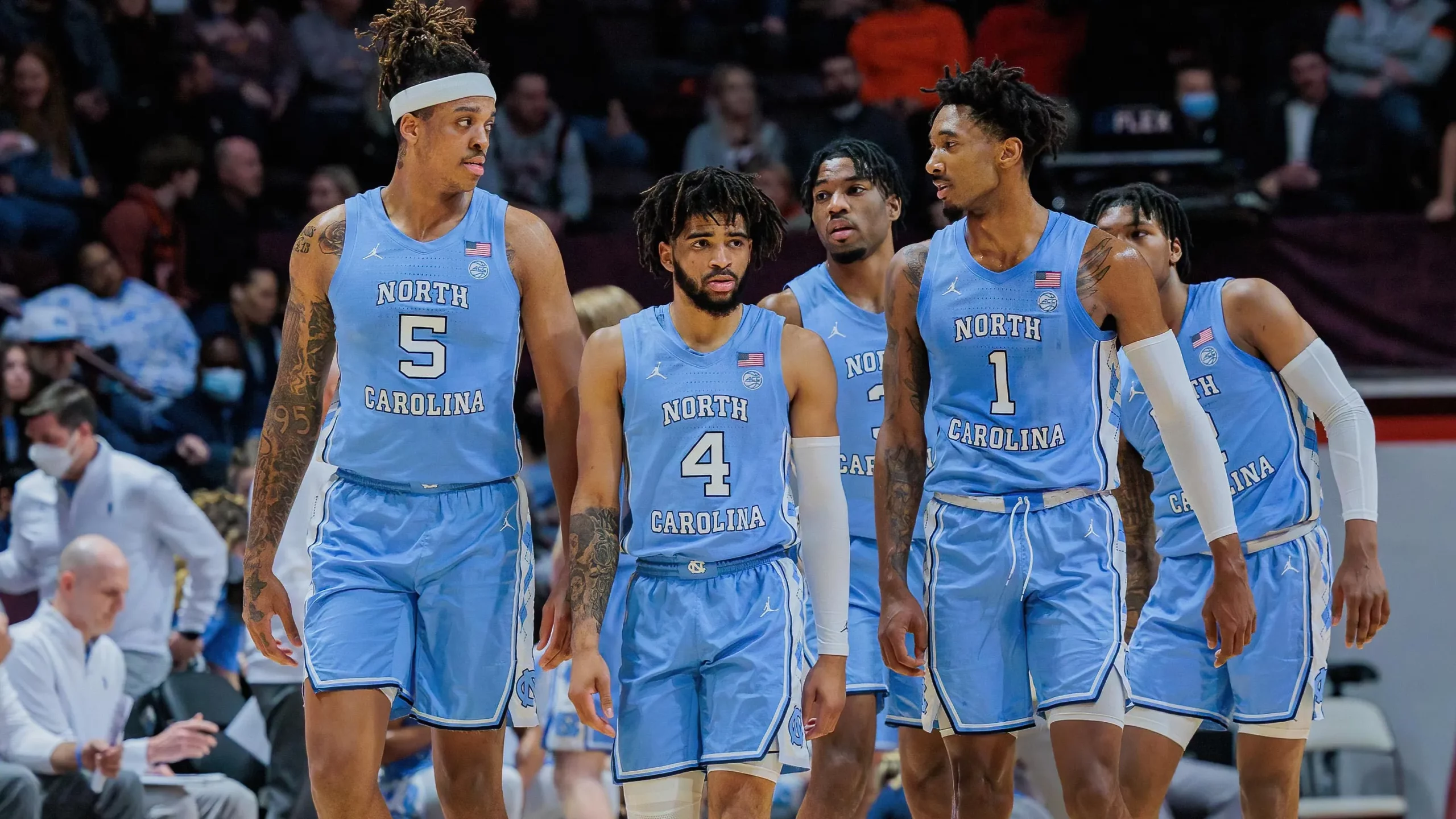 The first six uniforms in our ratings represent an attempt to recreate the full complement of Peeps colors in monochromatic sports uniforms. And, of course, you can't complete that spectrum of Spring colors without a cheery pastel blue. Thankfully, whether you call it powder blue, sky blue, or baby blue, there's no shortage of teams so adorned in the sports world. And no one wears it better than the University of North Carolina men's basketball team in their iconic Carolina blue road unis. A fitting classic to kick off the list.
__________
11. Austin FC – Light Green Away Kits, 2022-Present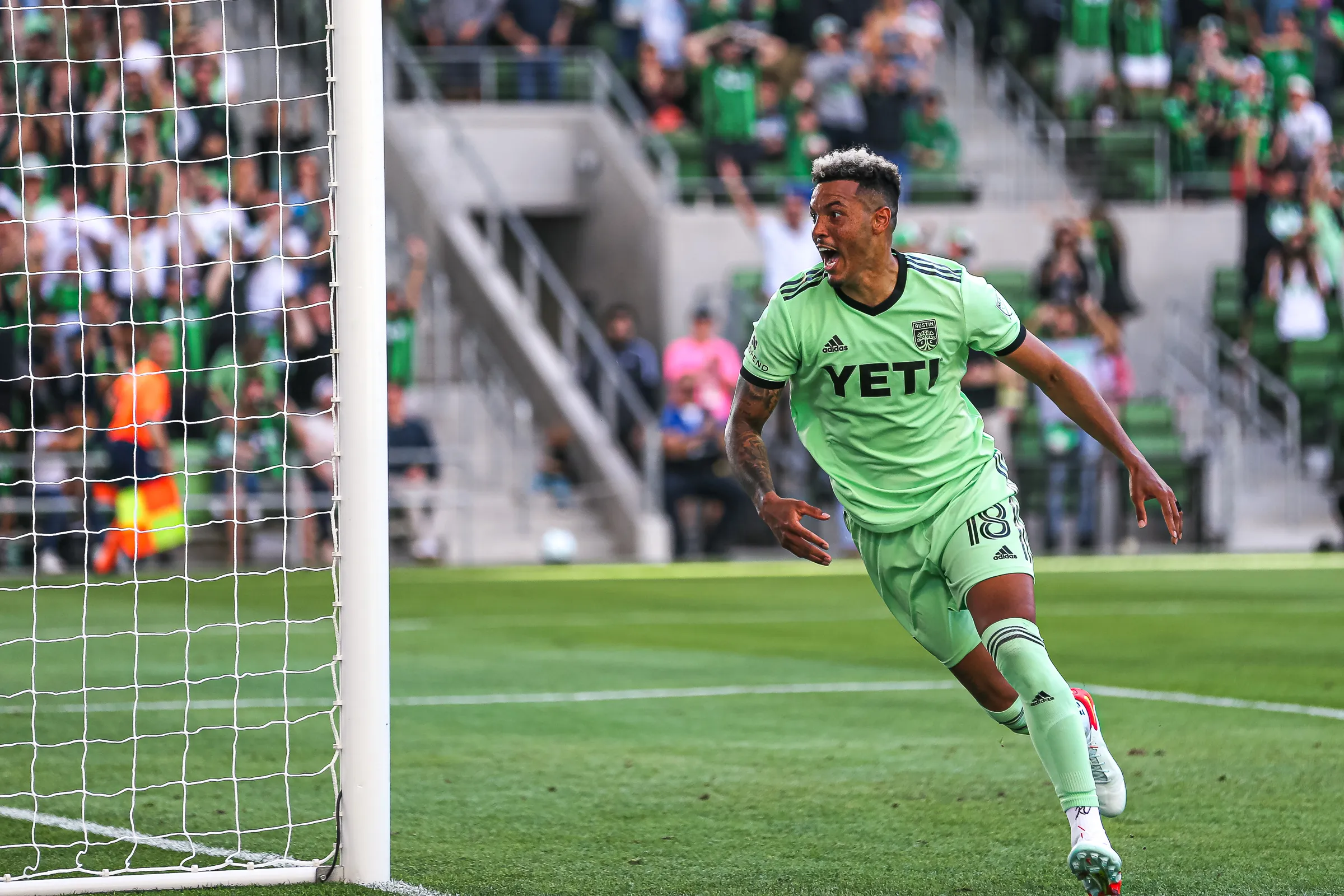 As we all already know from Paul's tireless advocacy, green is a woefully underutilized color for sports uniforms. Pastel green, in particular, is practically unheard of. Nonetheless, one team pulls off the look with impeccable style, as Austin FC has worn light green shirts and shorts as their standard road kits since last season. It's the ideal shade of green to blend in with the fake filler grass in our Easter basket!
__________
10. Villarreal CF – Yellow First Kits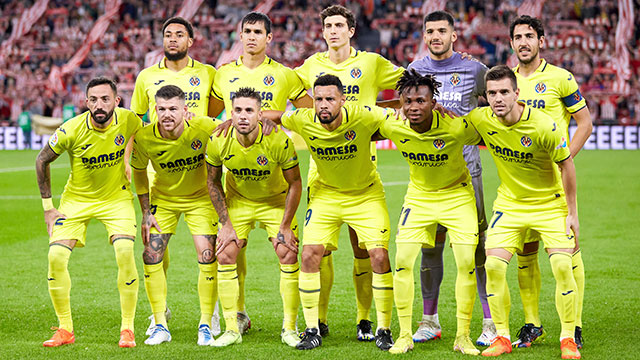 Nothing signals the renewal of Spring like the yellow found on a fluffy baby chick, and we have just the team to fill that spot on our color palette. Villarreal, a fixture in Spain's La Liga for nearly 25 years, has worn all-yellow kits since 1947. It's such an established look for the team that they're known by fans as "the Yellow Submarine." And their lively shade of yellow is just light enough that no one is going to mistake it for "athletic gold." A delightful ray of Springtime sunshine!
__________
9. Atletico Madrid 2022-23 Orange Third Kits
It seems like orange is often overlooked as a Spring color, but no Easter bouquet is complete without some blooms of orange – perhaps some tulips or marigolds – in the arrangement. Finding a team to fill the pastel orange slot on the Easter color wheel was challenging since so many orange-clad teams wear darker or richer shades. But this list owes a debt of gratitude to European soccer's custom of rotating through a full prism of colors for teams' second and third kits. Another La Liga mainstay, Atletico Madrid has worn third kits this season that make them look like a giant orange cream candy, or perhaps a tasty confection for the Easter Bunny.
__________
8. Inter Miami – Pink Home Kits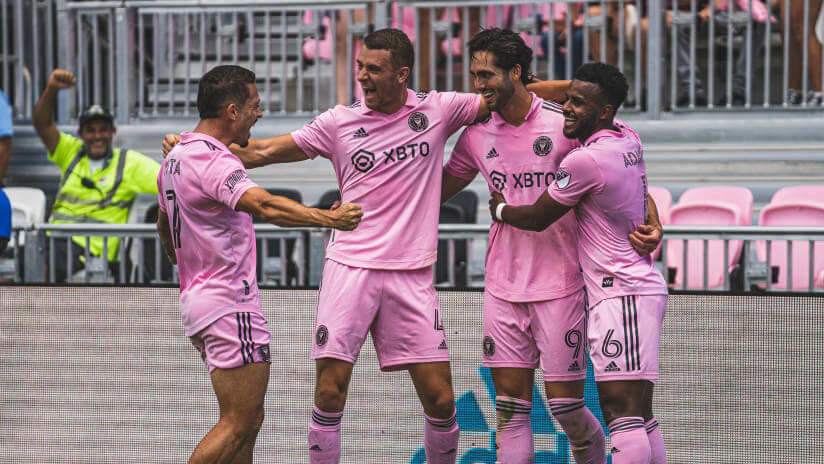 Is there a color that screams "Easter" louder than pastel pink? Multiple generations' worth of new Sunday-best outfits testify to its importance to the holiday. And MLS's Inter Miami is precisely perched to play the pink-clad role on our list. Likely taking inspiration from Europe, where pink is not an uncommon color for second and third kits and is part of the well-established identities of clubs like Palermo in Italy and Evian in France, Inter Miami has doubled (or perhaps tripled) down on the shade by pairing it with pink shorts and socks. For some reason, I'm suddenly craving Cotton Tails…
__________
7. Kansas State Men's Basketball – Lavender Alternate Uniforms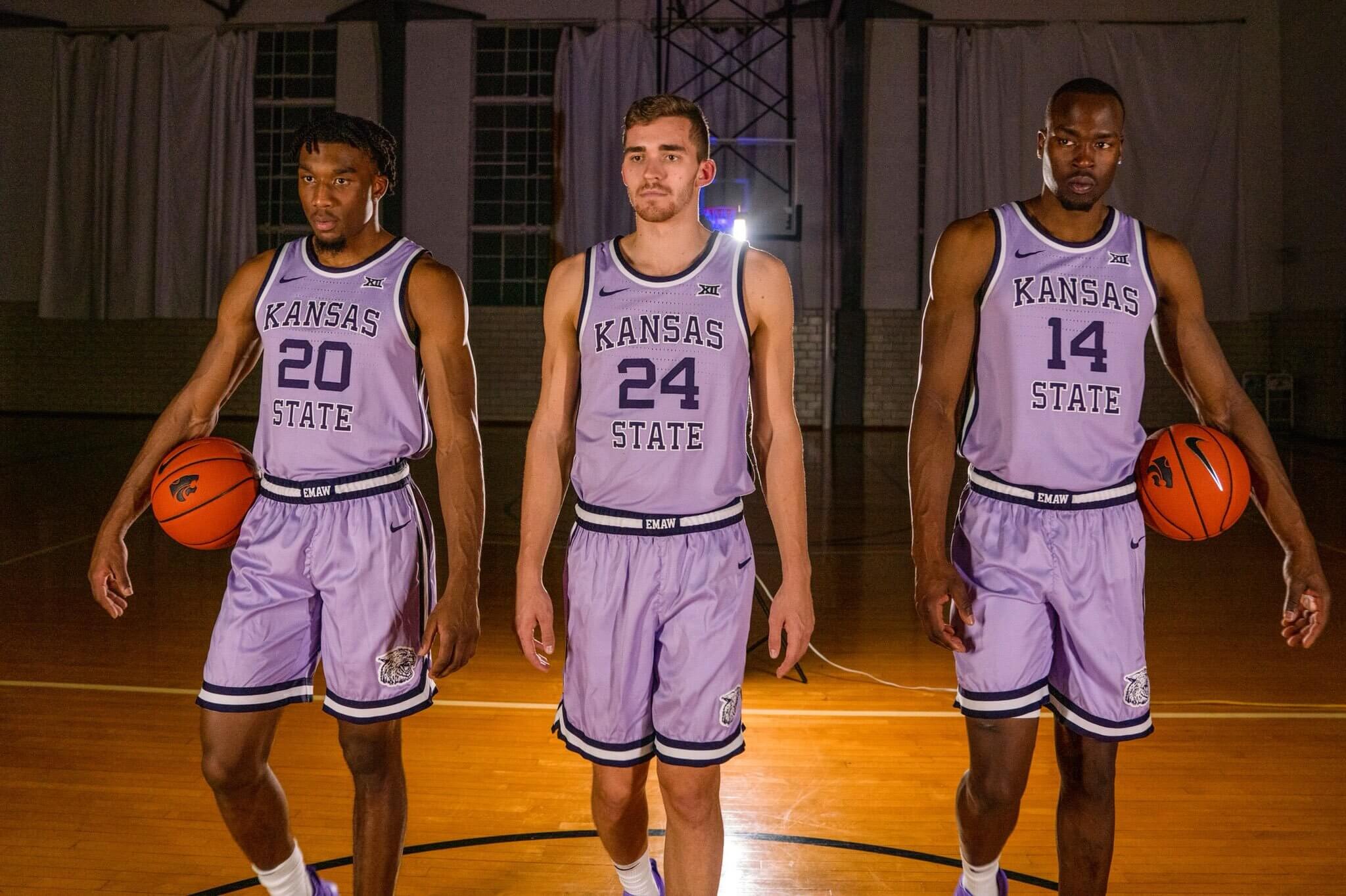 Unveiled as an homage to the Wildcats' infamous two-tone purple road uniforms from the early '80s, Kansas State originally paired those ready-for-the-Spring-Cotillion pastel purple jerseys with darker shorts when they debuted in 2018. But they soon switched to matching shorts to create these all-lavender lovelies, which remain a part of their wardrobe to this day.
__________
6. Japan Women's National Soccer Team 2023 Second Kits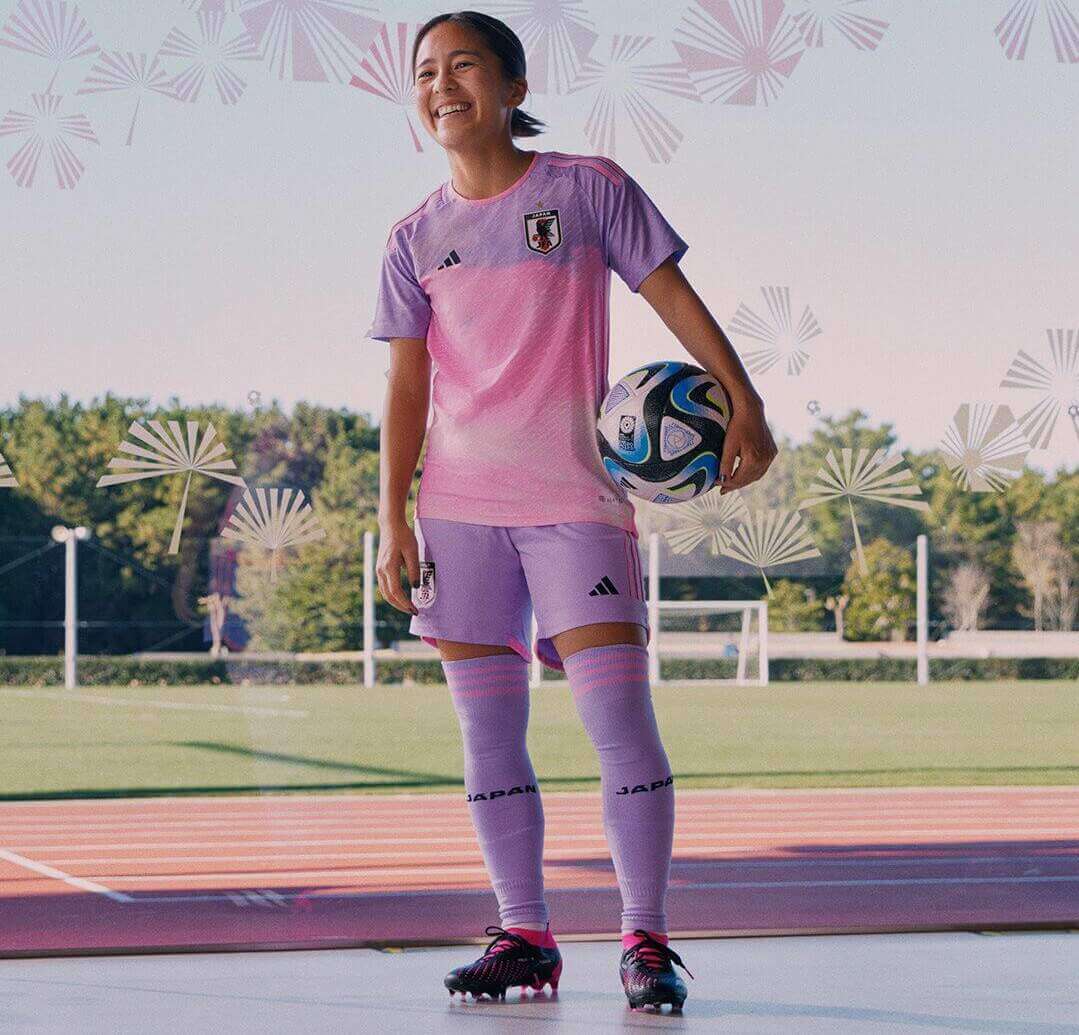 If uniforms consisting predominantly of one pastel color can be excellent signifiers of the Easter season, how much more so are uniforms that incorporate multiple shades of pastels? The next six uniforms on this list all fit that bill, and there's no color combination more perfect for Easter than the pink and purple featured on the Japan Women's National Soccer Team's away second kits for the 2023 World Cup campaign. These uniforms might have ranked higher had I seen them in action on the pitch.
__________
5. (Tie) Miami Dolphins Mono-Aqua and Mono-Orange Alternate Uniforms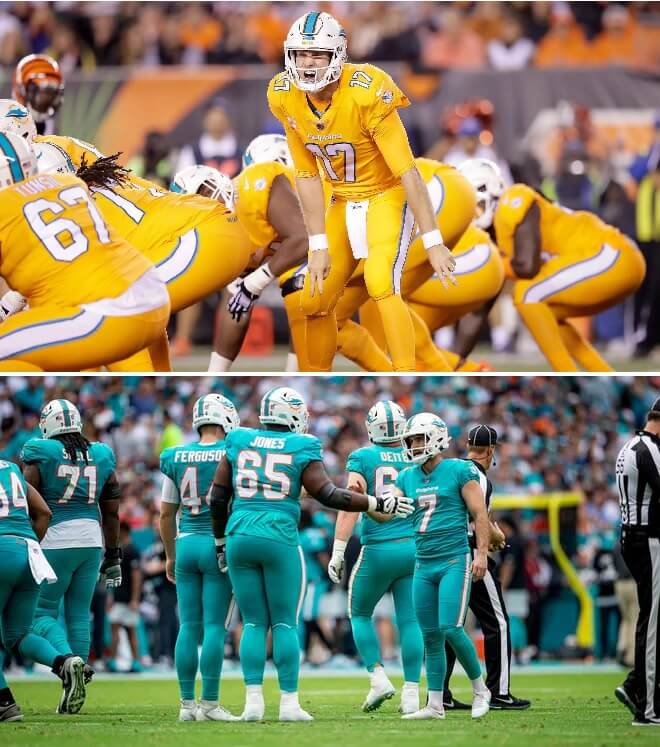 This one's a bit of a cheat since my own parameters dictate I choose only one uniform per team or program. But how do you choose between mono-pastel with pastel trim and mono-pastel with pastel trim? Some of Miami's past uniforms evoked the ocean better, with a darker shade of aqua, but their Nike-fied current set leans much closer to teal. Indeed, I'd say the Dolphins would blend in quite nicely with this well-matched family on their way to Easter brunch.
__________
4. San Diego Padres City Connect Uniforms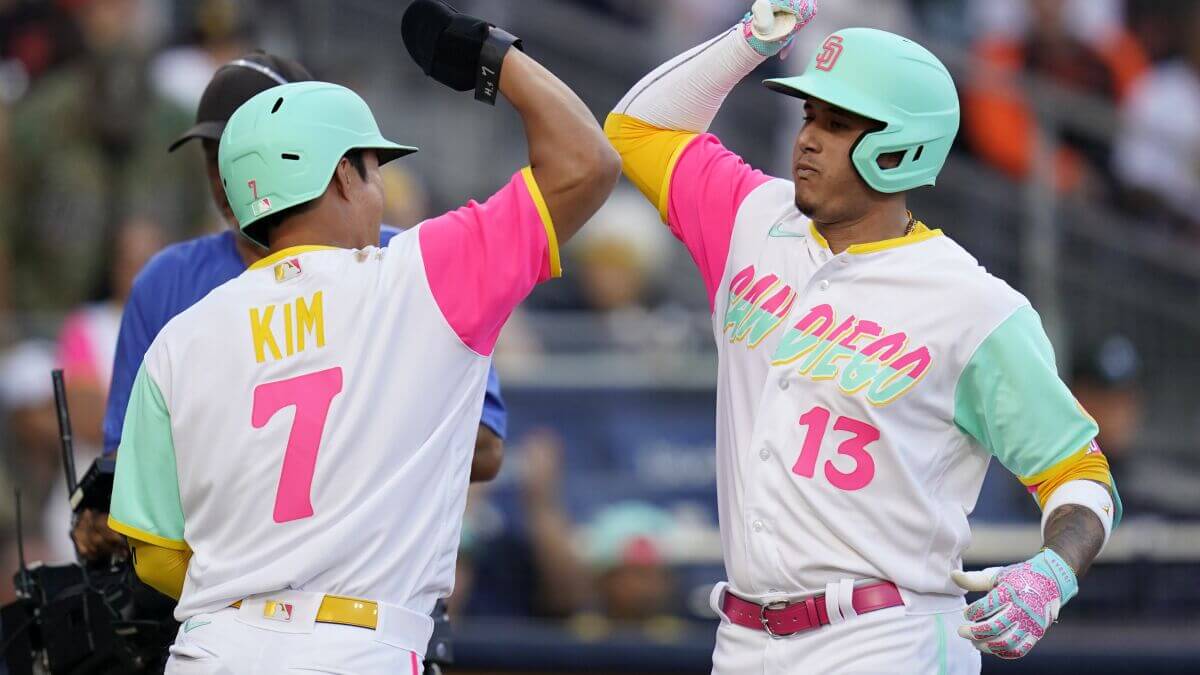 There's a fine line (no pun intended) between highlighters and pastels. To my eyes, San Diego's City Connect uniforms, introduced last year, fall just on the pastel side of that ledger. More to the point, I daresay they look like a box of pastels exploded all over their uniforms! The Padres pretty much have the entire Easter palette covered here.
__________
3. Tennessee Lady Vols Softball Alternate Uniforms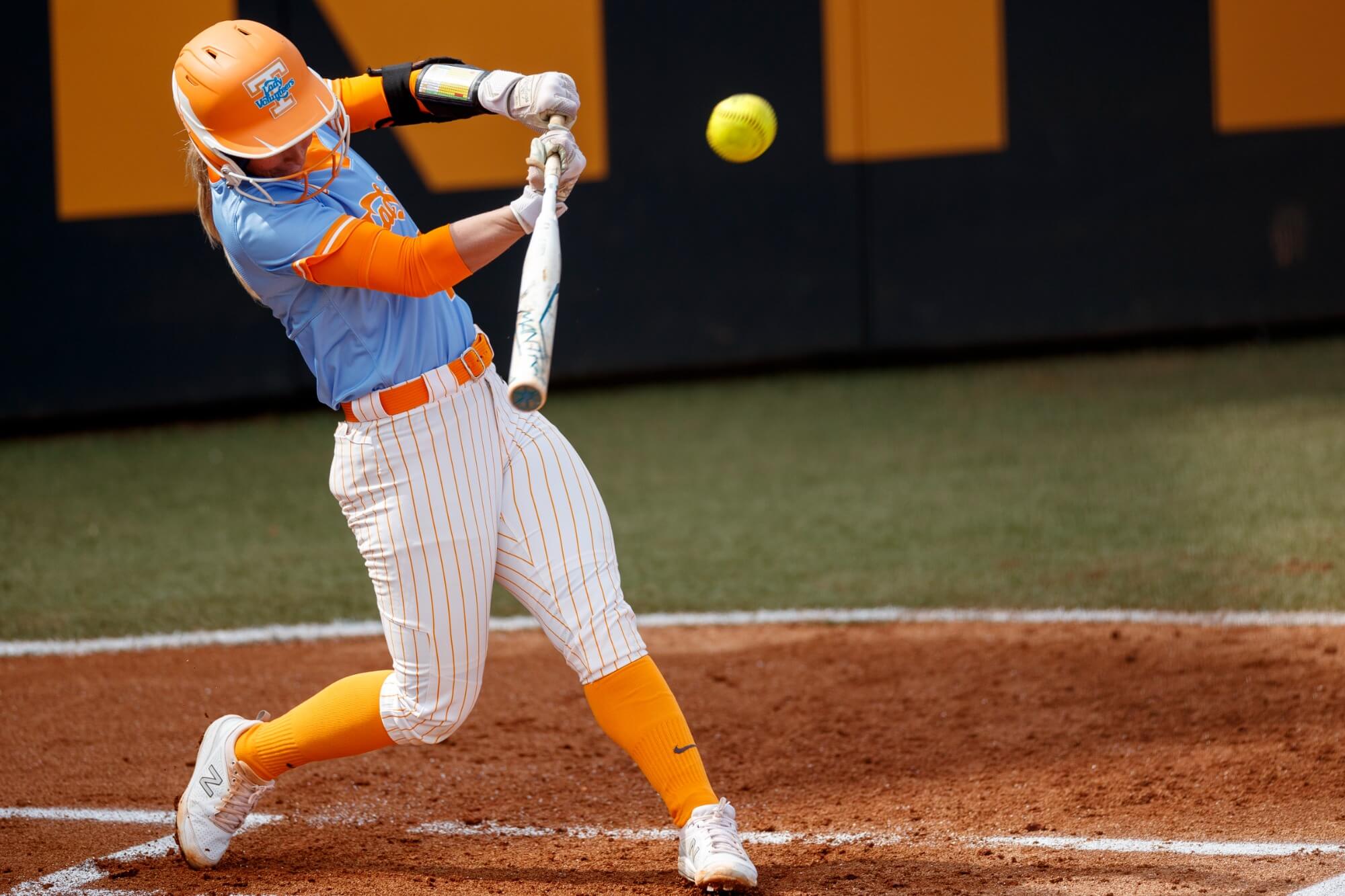 There was no way that the University of Tennessee, with its vibrant shade of orange, wasn't going to find a spot on this list. The hardest part was figuring out which team – and which uniforms – would best represent them.
It was tough to feature anyone other than the football team and their highly visible brand. However, the school's women's sports programs, which have incorporated light blue into their visual identity ever since the days of Pat Summitt's dominant basketball teams, effectively up the Easter ante with two shades of pastels. And the interplay between both colors is perhaps best displayed in these beauties worn by the softball team.
__________
2. Miami Heat – "Miami Vice" Alternate Uniforms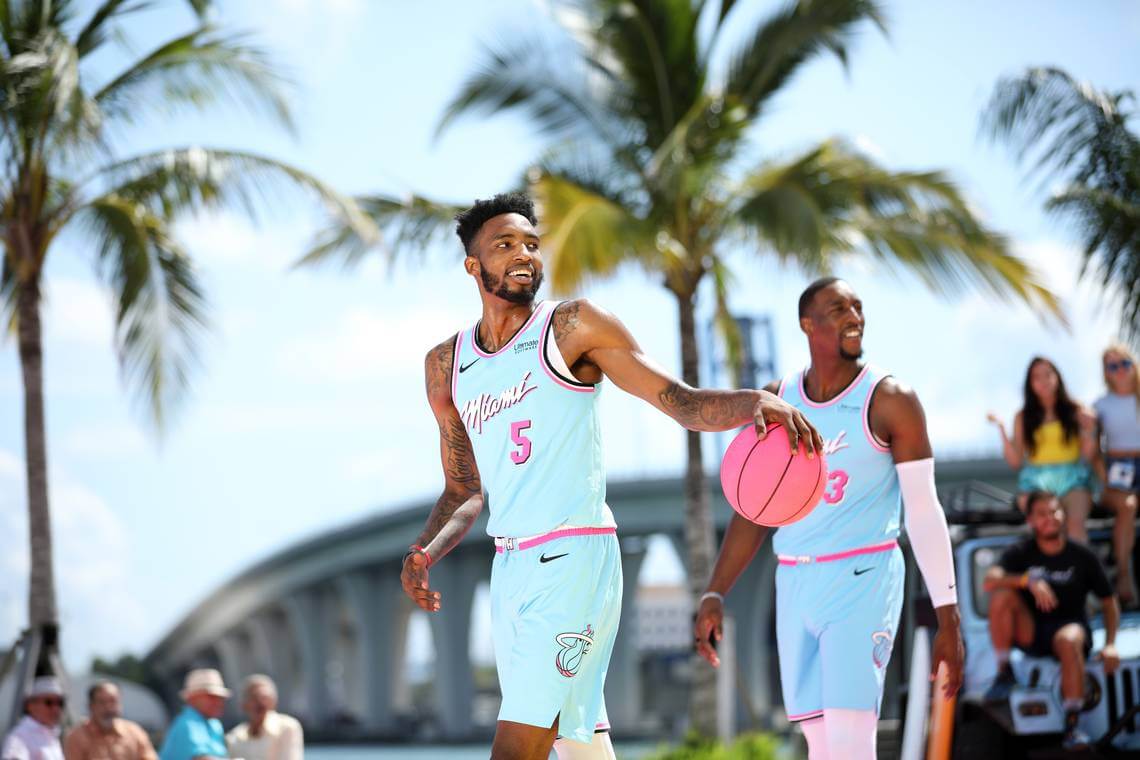 The pink and blue color scheme of the Heat's "Miami Vice" alternates may have reflected the era-defining television show's signature look (inspired in turn by Miami's famous Art Deco scene), but the combination would be equally at home as part of any household's Easter decorations. Although the editions with the half-and-half gradient are hard to resist, it's the blue uniforms with pink trim (minimizing the use of black) that give off the most distinctive Easter vibes.
Unsurprisingly, Miami teams are well-represented on this list with no less than a quarter of the entries. It takes a special uniform to keep the city best known for pastels out of the top spot, and that's exactly what we have with our top choice…
__________
1. Forward Madison 2023 Away Kits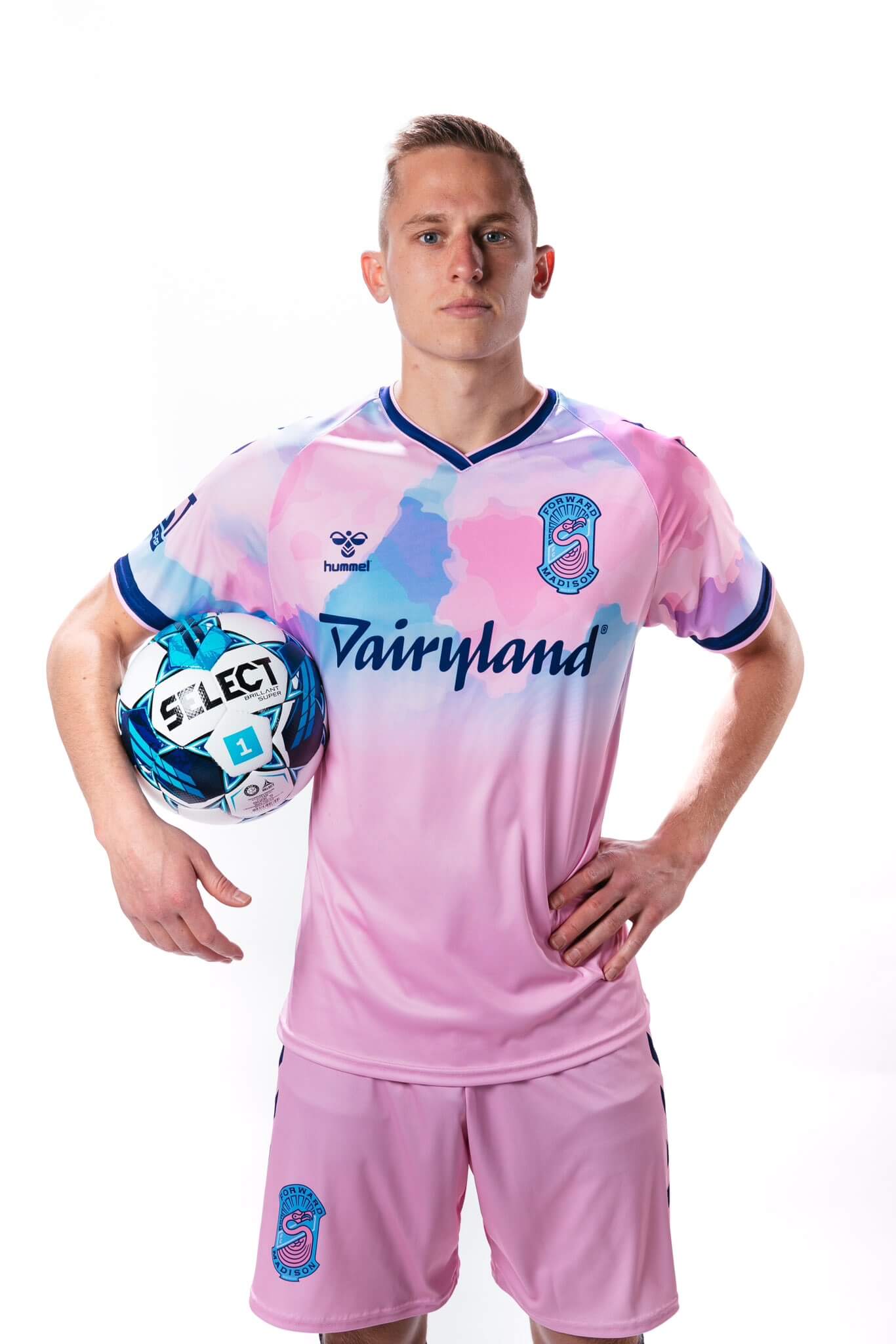 Have there ever been uniforms that look more like hand-dyed Easter eggs than these stunners just unveiled earlier this year by the always-cheeky USL League One side from Wisconsin's capital? The Flamingos have always been creative with their pink and blue color scheme, but by toning down the neon and concentrating on a mottled pastel design, Forward Madison has created the most Easter-appropriate uniforms that any team has worn.
So there you have it! What teams did I miss? I'd love to hear your thoughts in the comments. And to everyone celebrating, Happy Easter!
• • • • •
Great stuff Kary! And what a great idea for a series of uni-posts! Please let Kary know what you think down in the comments below, or let him know if you think any particular uniforms might have been overlooked.