Two weeks after banning the use of rainbow-striped Pride Tape in games, pregame activities, and even practices, the NHL has reversed course and lifted the ban. The tape will now be permitted during practices and games.
In a statement yesterday, the league said:
"After consultation with the NHL Players' Association and the NHL Player Inclusion Coalition, players will now have the option to voluntarily represent social causes with their stick tape throughout the season."
The about-face came three days after Coyotes defenseman Travis Dermott defied the ban by using the rainbow-patterned tape on the shaft of his stick (but not the blade) on  Saturday: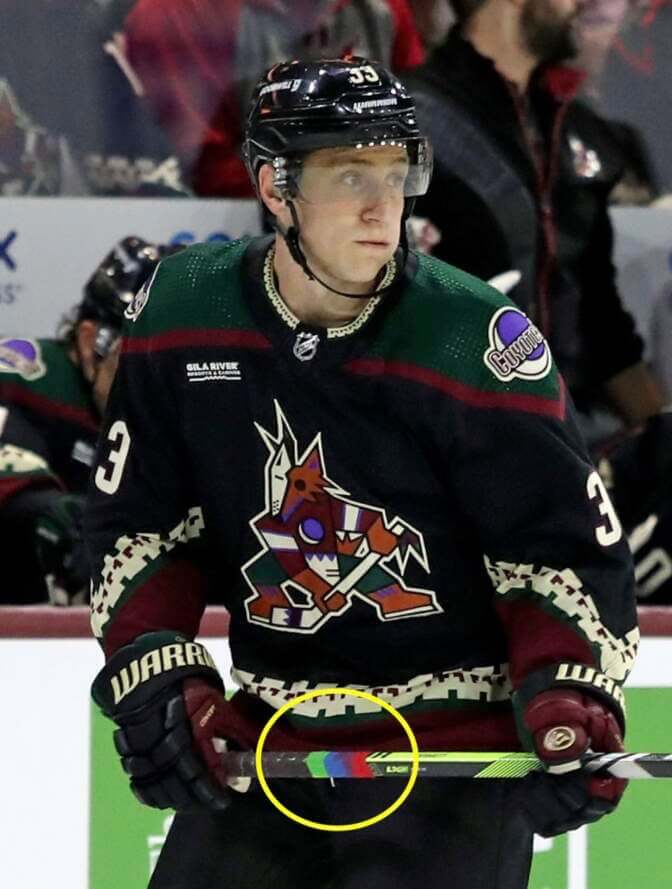 Dermott will not be punished for violating the ban.
Whatever you think of the tape, it's hard to imagine anyone handling this issue worse than the NHL has done. What a fiasco.