The torrent of NBA City Edition leaks has continued, with the Bucks' design being the latest to emerge.
I have no idea what the design is supposed to represent. Anyone have any ideas?
Assuming the leak is legit, this would be the second straight season that the Bucks are going with a blue City uniform. Here's the one they wore last season: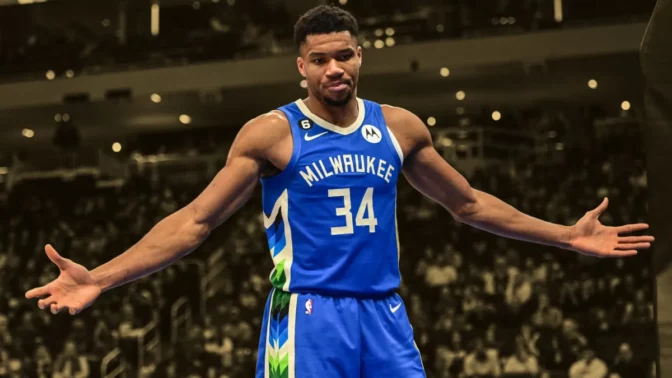 The NBA preseason is now under way. I'll have the Uni Watch NBA Season Preview next Thursday, Oct. 19, and then the regular season begins on the following Tuesday, Oct. 24.