Two-time MLS champions Seattle Sounders FC today announced a redesign to their visual branding system. The team's new primary logo is shown above, and it will form the basis of a new jersey crest that will debut on the team's jerseys when the new MLS season begins in February: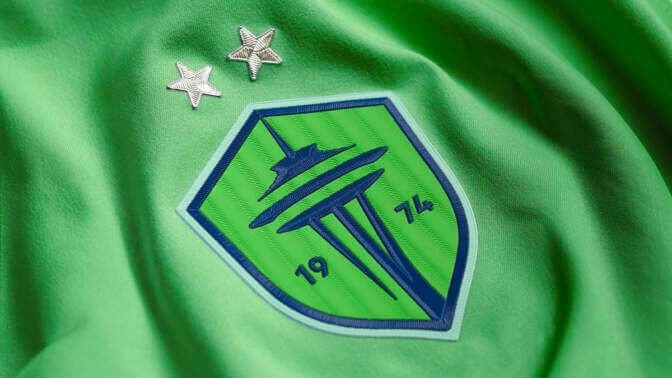 The new primary mark is supplemented by a variety of supporting logos, which you can see in this slideshow:
There's an excellent explainer page that provides background on all of the new designs, and how they were developed, here — highly recommended.
The design work was done by the Seattle creative agency Column.