The Orlando Magic today announced that they're adding a throwback uniform to their wardrobe as part of their 35th-season celebration. The design, which is shown above, turns back to the clock to the team's 1998-2003 era.
Here are some additional photos:
The uniform comes with a matching throwback court design: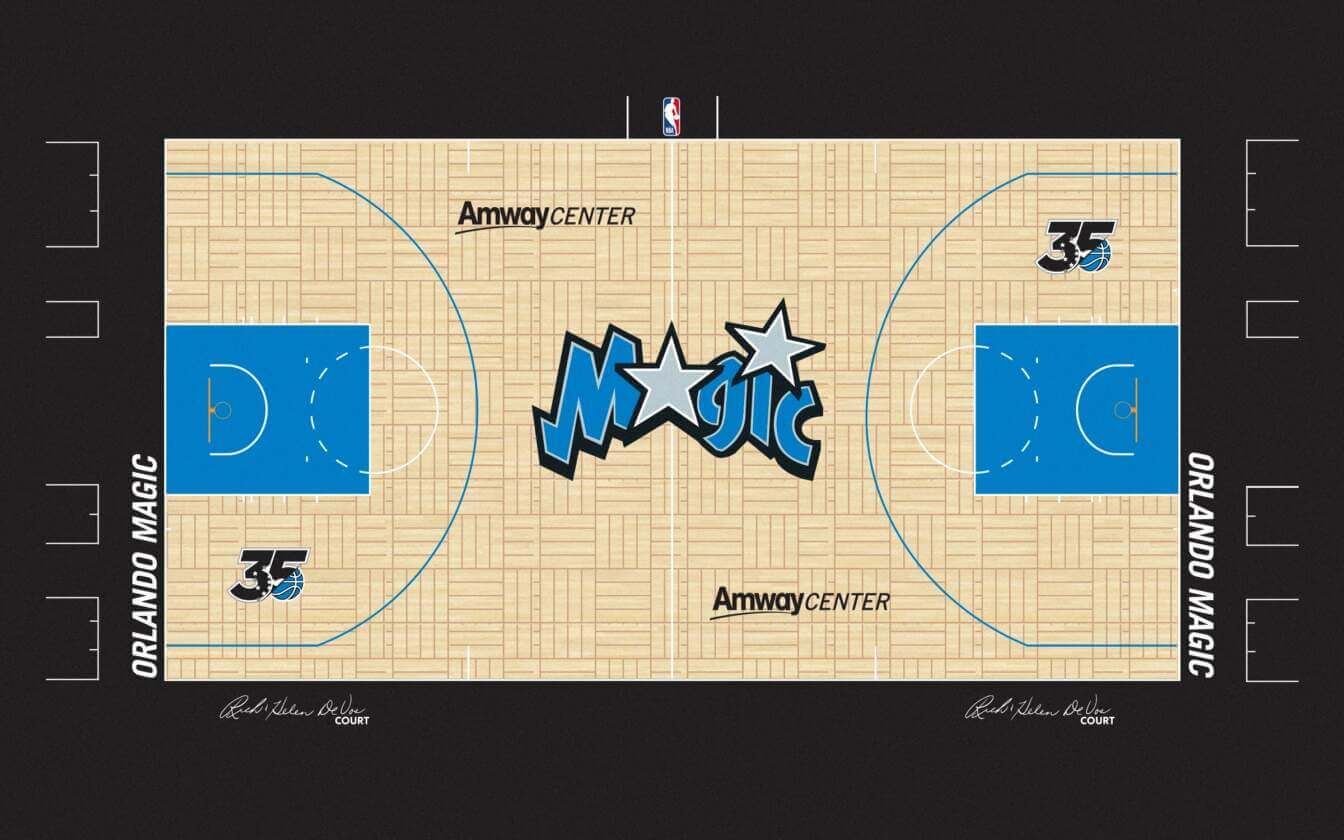 The Magic will wear this uniform for their first game of the season, on Oct. 25, and then for nine additional games. The full throwback schedule can be found here.