In this week's Monday Morning Uni Watch report, I wrote, "I was wondering if the Cowboys might add a memorial decal for longtime director of player personnel, scouting pioneer, and Hall of Famer Gil Brandt, who died on Aug. 31, but they opted not to."
Turns out I was on the right track. The Cowboys announced yesterday that they will indeed wear a memorial decal for Brandt, but only for their home opener, which is this Sunday afternoon against the Jets. Here's a look at the decal, which will go on the back of the helmet: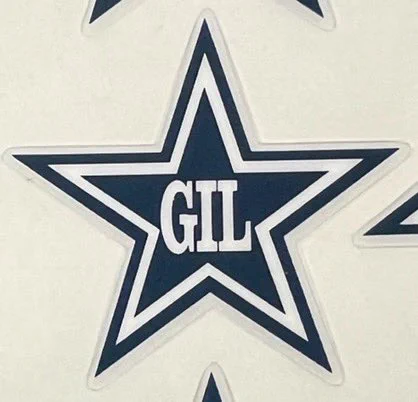 I'm not 100% sure of this, but I think this is the first team-specific memorial that the Cowboys have worn since their awesome Tom Landry memorial patch in 2000.