Cubs outfielder Pete Crow-Armstrong made his much-anticipated MLB debut last night in Colorado. I've had my eye on him for years because of his prodigious NOB, so it was fun to see him finally make it to the bigs. I'm surprised they didn't come up with a compressed lettering font for him!
Here are some additional shots of him from last night's game:
Crow-Armstrong's NOB clocks in at 13 letters and 14 characters. That ties him with Dee Strange-Gordon in the NOB sweepstakes but is still shy of Salty's 14-letter mononym and Simeon Woods Richardson's 15-letter compound surname.
There was particular interest in Crow-Armstrong's debut, however, because he'd been wearing a double-decked NOB in the Cubbies' farm system:
But the Cubs gave him a conventional NOB during spring training this year and last year:
He also went single-decked — with a smaller, less clunky font — during this year's MLB Futures game: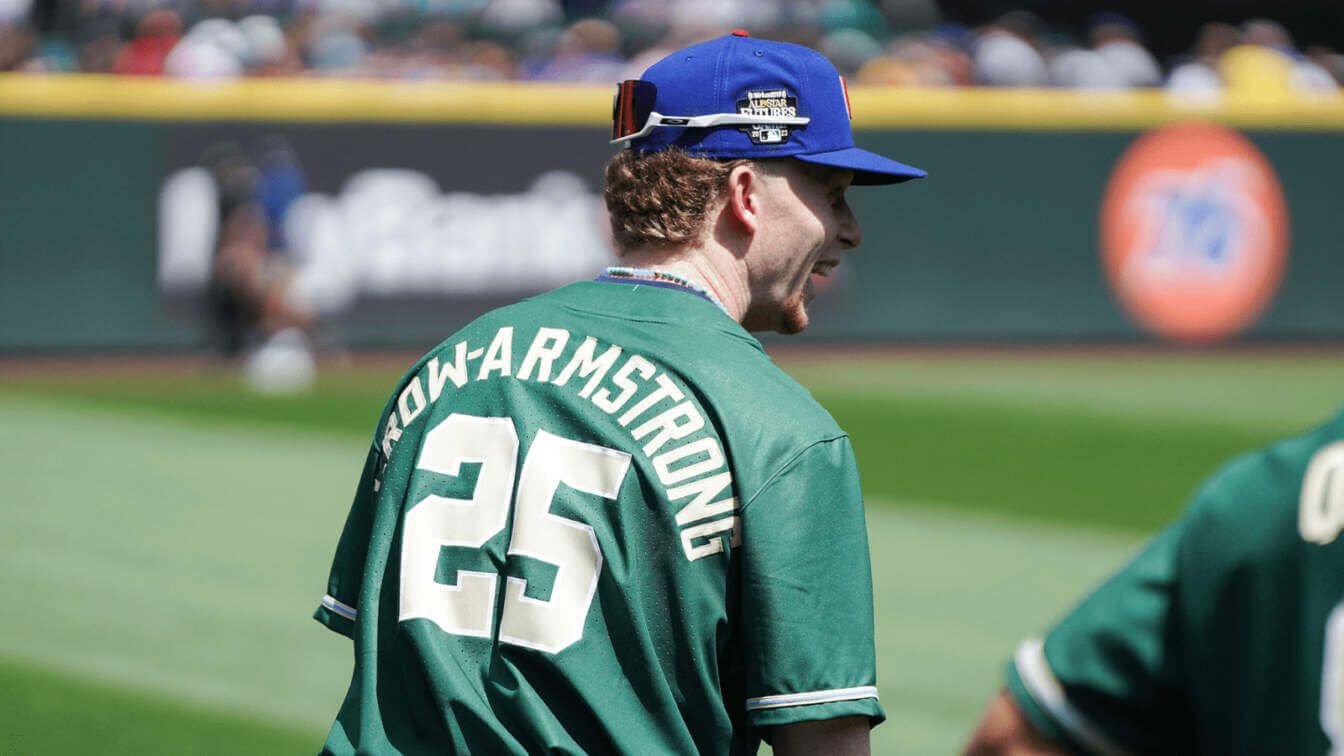 Crow-Armstrong first came across the Uni Watch radar in 2021, when he was in the Mets' system and they gave his NOB a ridiculously long hyphen during spring training (which prompted me to write a post about the aesthetics of NOB hyphens):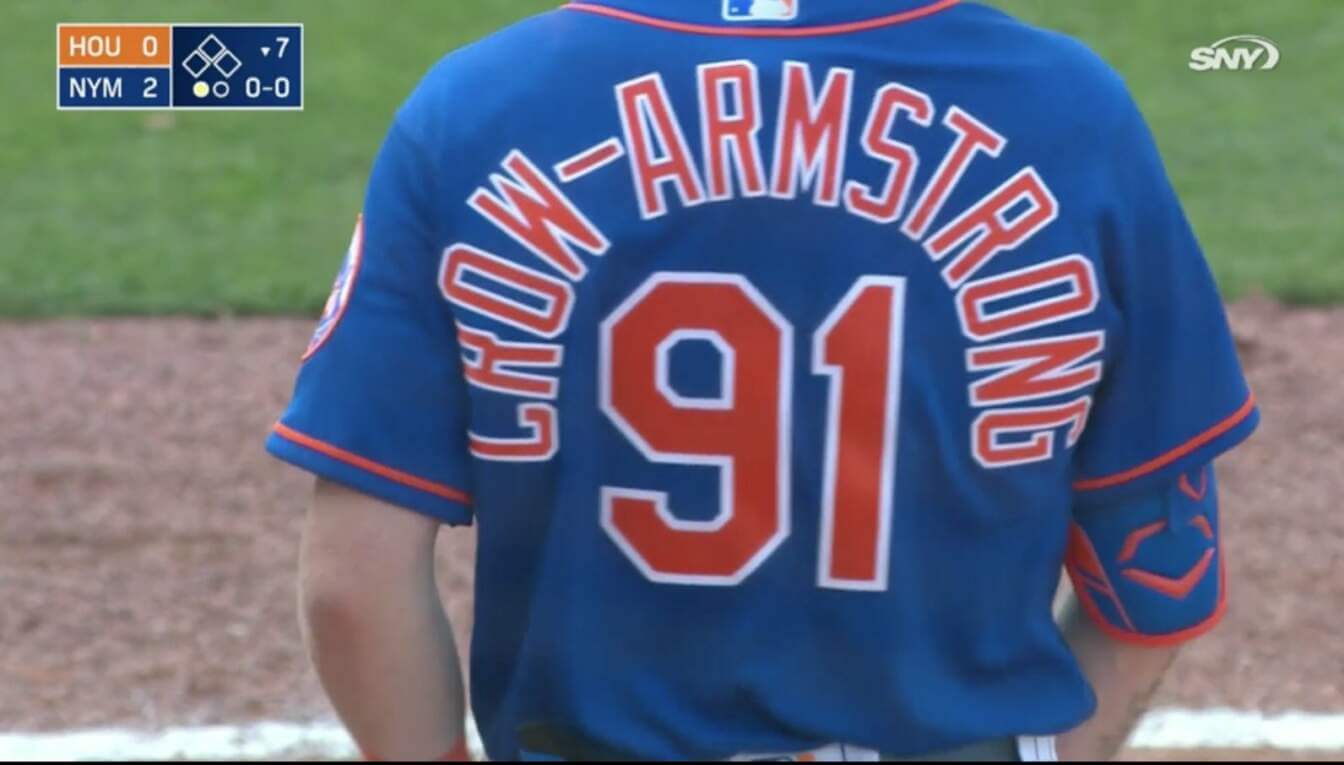 One final note about Crow-Armstrong: When he entered last night's game as a pinch-runner, the Rockies' scoreboard operator either didn't know who he was or else couldn't fit his name into the appropriate field: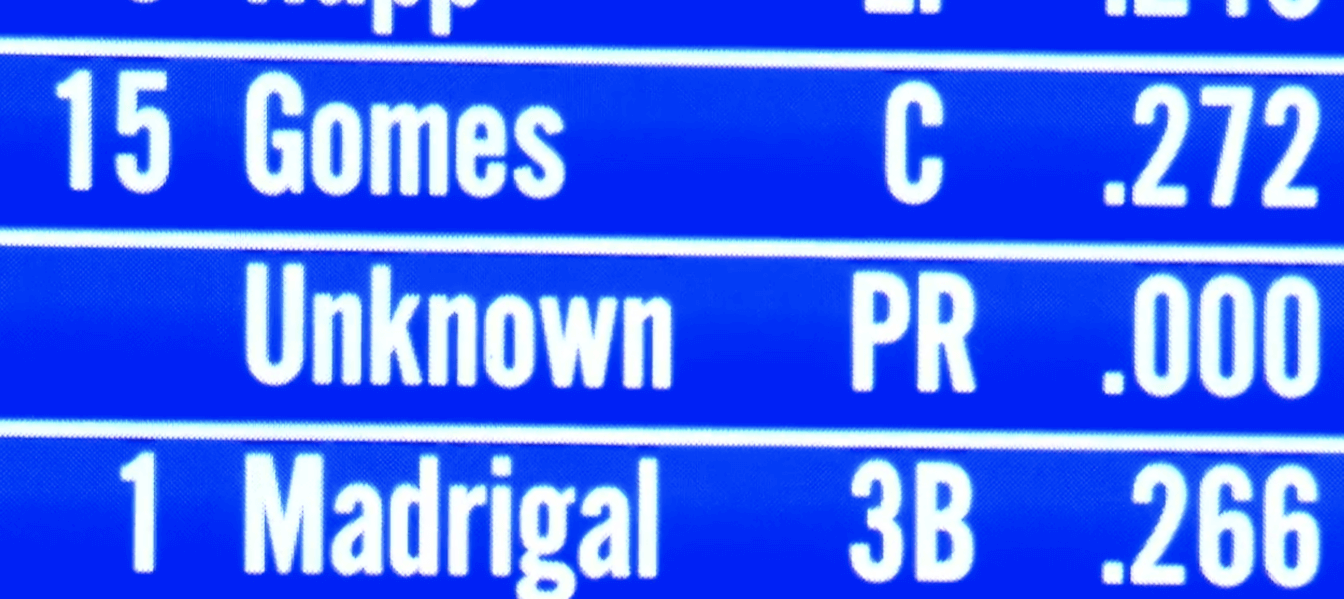 But everything worked out in the end:
Pete Crow-Armstrong and his mom shared a beautiful moment after Pete made his MLB debut as a pinch runner tonight 🥹 pic.twitter.com/EaFfoFsSwU

— Jomboy Media (@JomboyMedia) September 12, 2023