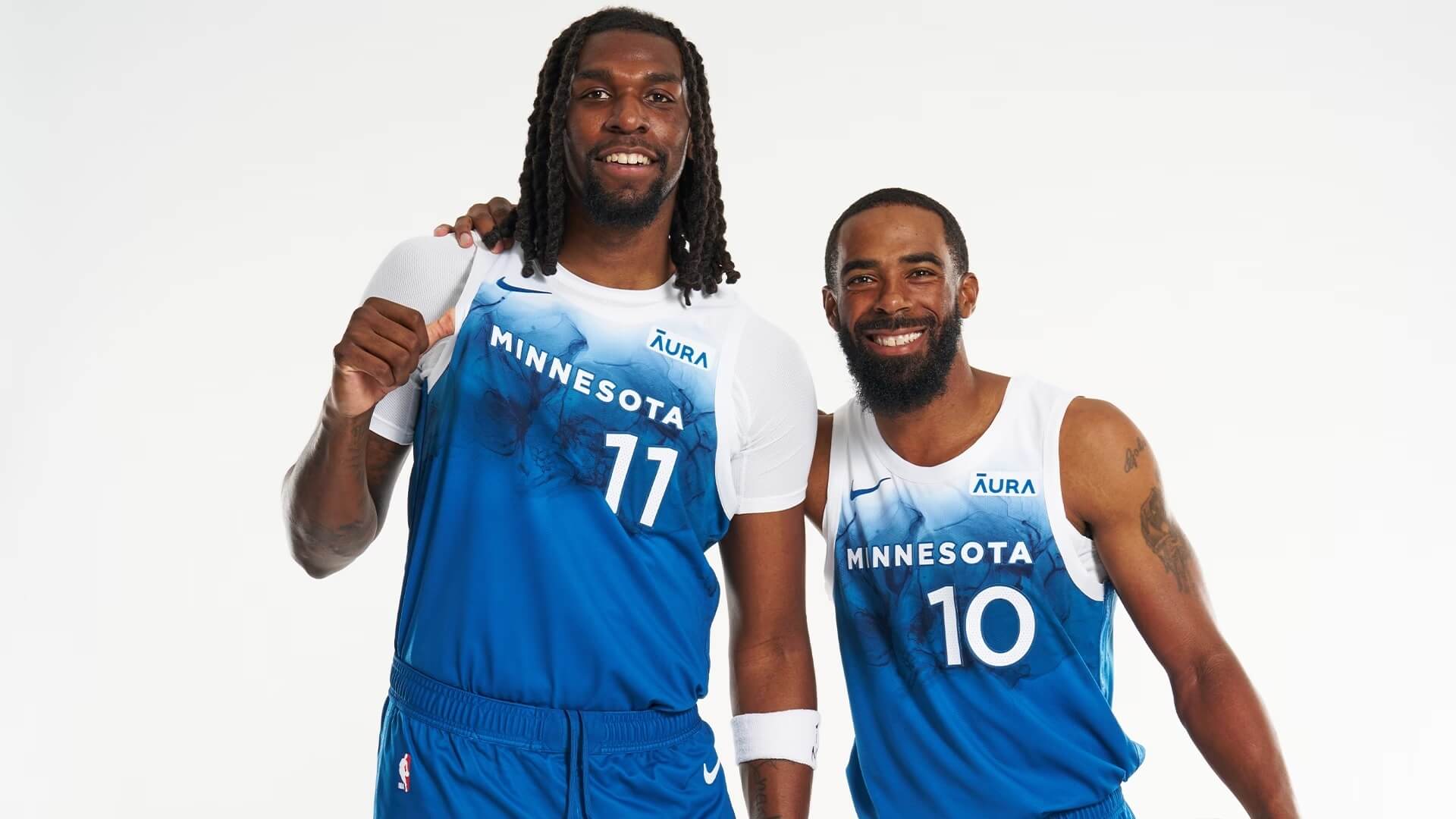 The Minnesota Timberwolves yesterday unveiled their "City" alternate uniform for the upcoming season.
These being "City" editions, there is of course some storytelling behind the look. According to the team, "Celebrating lake life in Minnesota, this season's City Edition uniform is inspired by the summertime fun that can only be found in the 'Land of 10,000 Lakes'."
Also, "Lakes are an integral part of life in Minnesota. From the way they shape and support the state's landscapes to the way Minnesotans embrace and celebrate lake life all summer long, this season's City Edition uniform represents a specific culture of fun with family and friends on the water."
OK then. Lets take a closer look.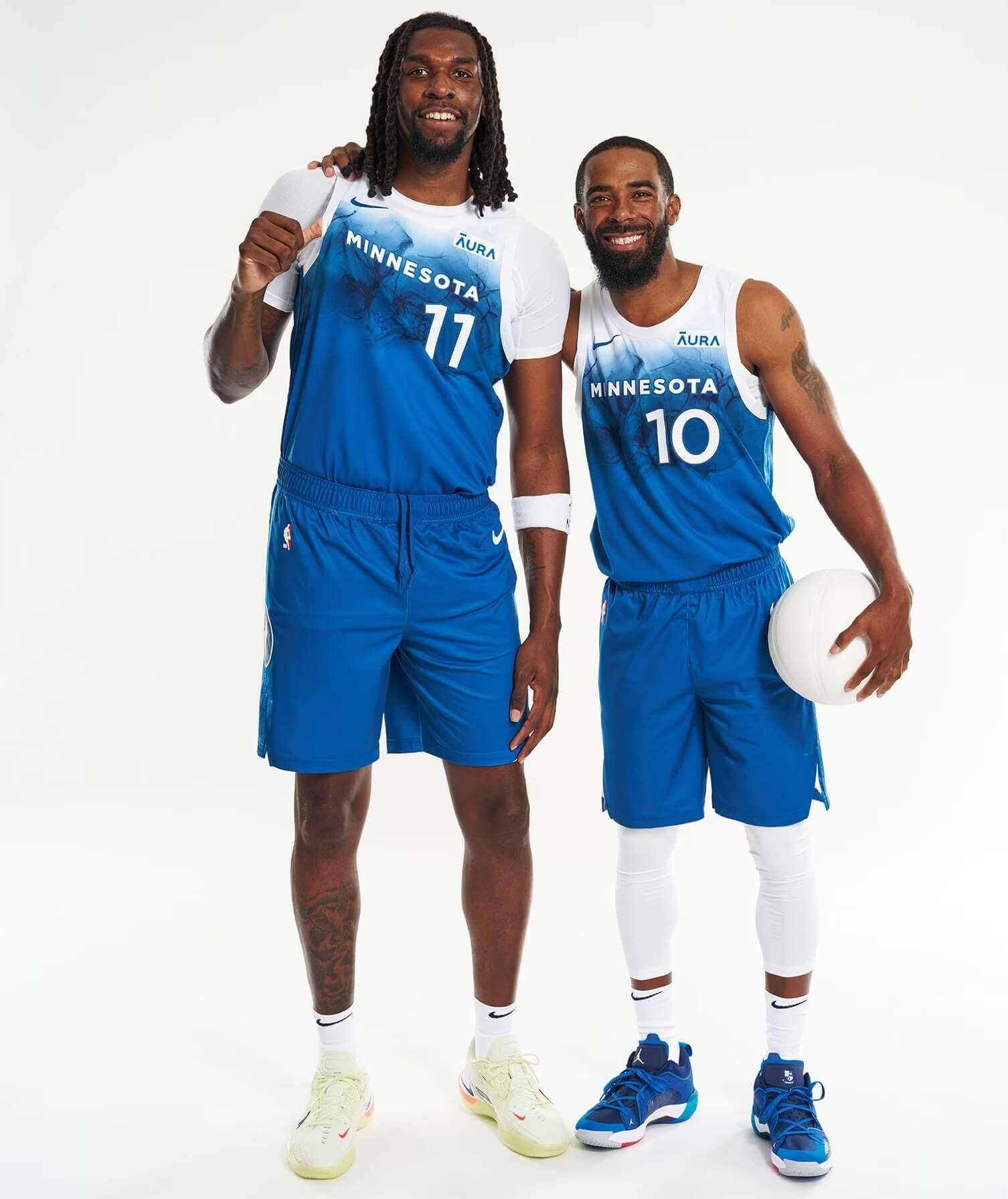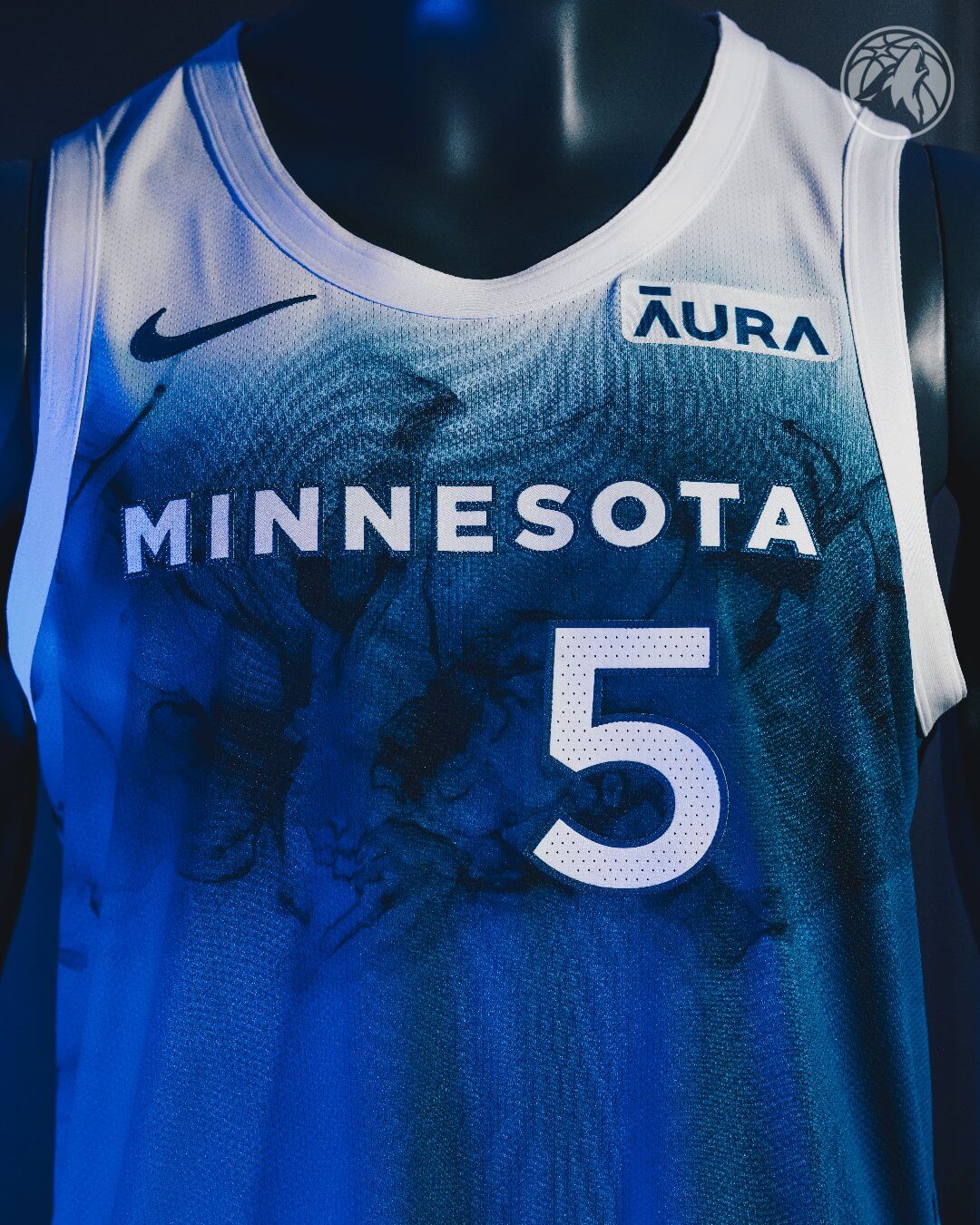 As you can see the jersey is white at the very top, quickly changing to "Lake Blue" which is also seen on their "Association" and "Icon" editions. The sublimated pattern seems to evoke water. "MINNESOTA" is rendered in a small, sans-serif font in white, with a blue outline. The number is slightly larger, also in white bordered by blue. There is a white border around the collar and sleeve openings. The shorts are solid blue and stripeless, although there is a faint white piping at the hem, approximately the same width as the white collar.
Here's a look at the back: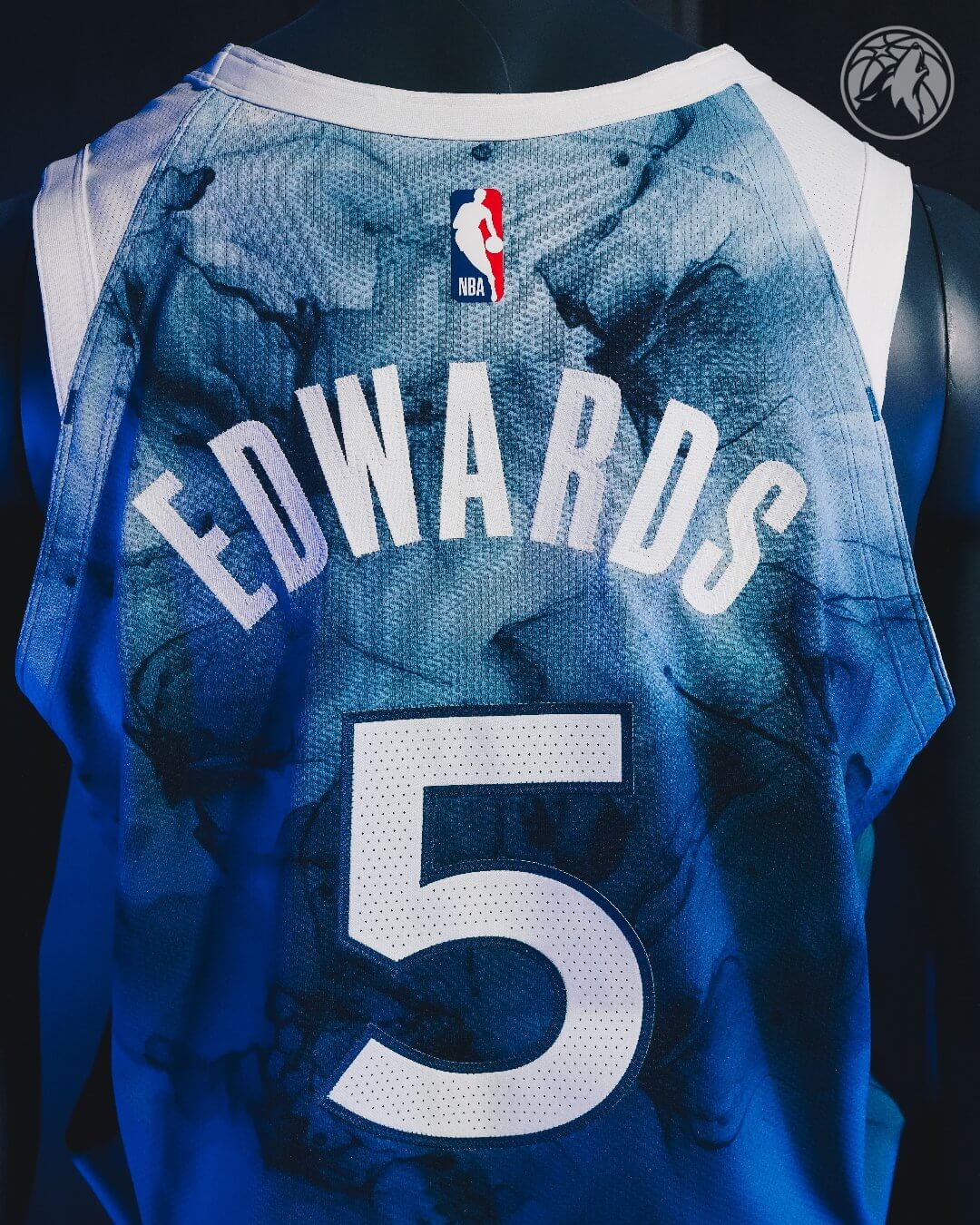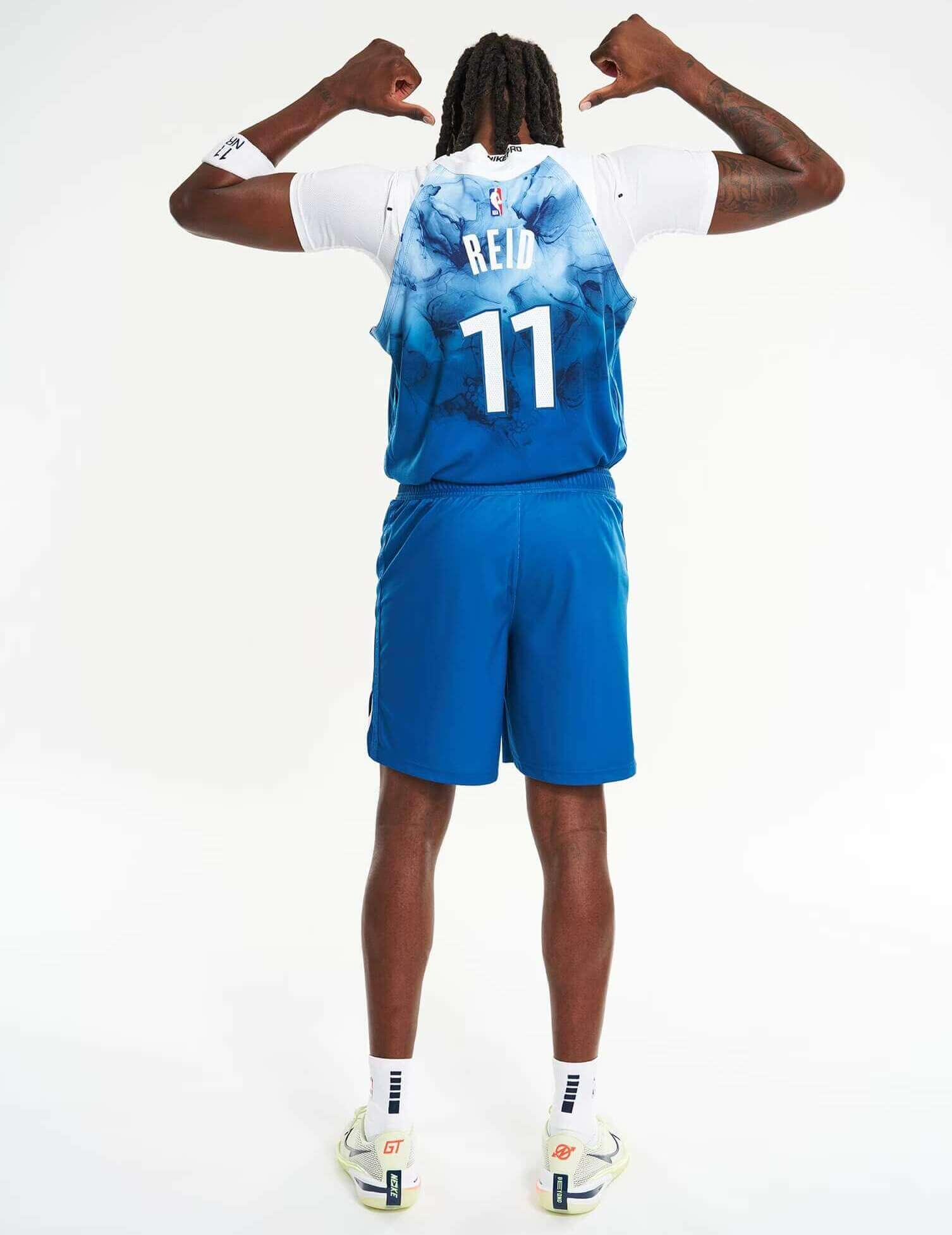 NOB is rendered in solid white, and the "water" pattern is different (with more white than blue towards the top). This makes the NOB somewhat hard to read. There are also no white stripes on the rear arm hems. Numbers are in white with blue outline, like the front.
Here's a closeup of the shorts, which features a logo rendered in blue and white: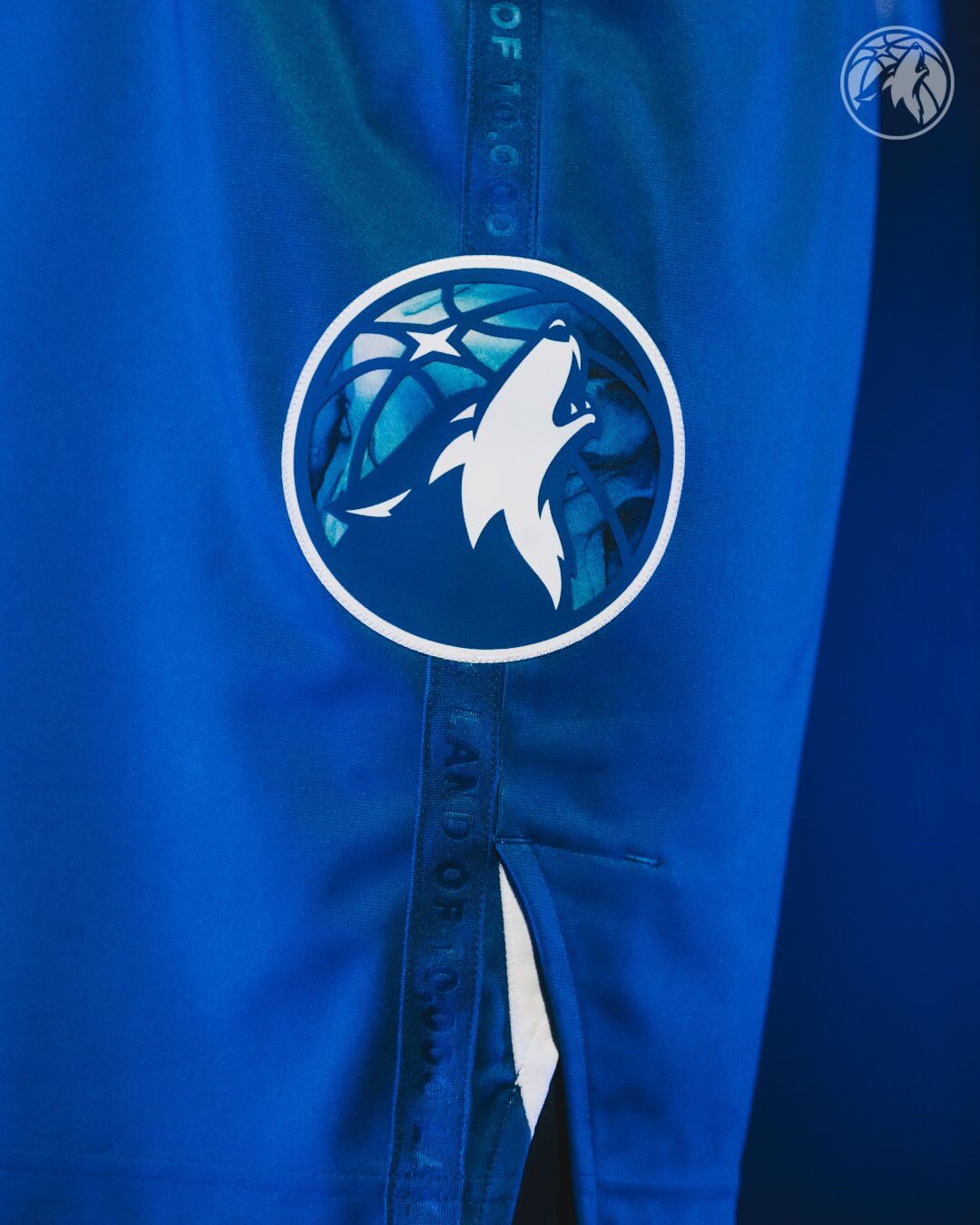 The Timberwolves also produced a hype video, which gives some additional looks at the uniform. You'll note there is a blue silicone Minnesota logo on the waistband. The team notes, "The custom crafted artistic pattern features a vivid lake water texture that was handmade in Bloomington, Minn." The bottom of the jersey and the side of the shorts are emblazoned with "Land of 10,000 Lakes."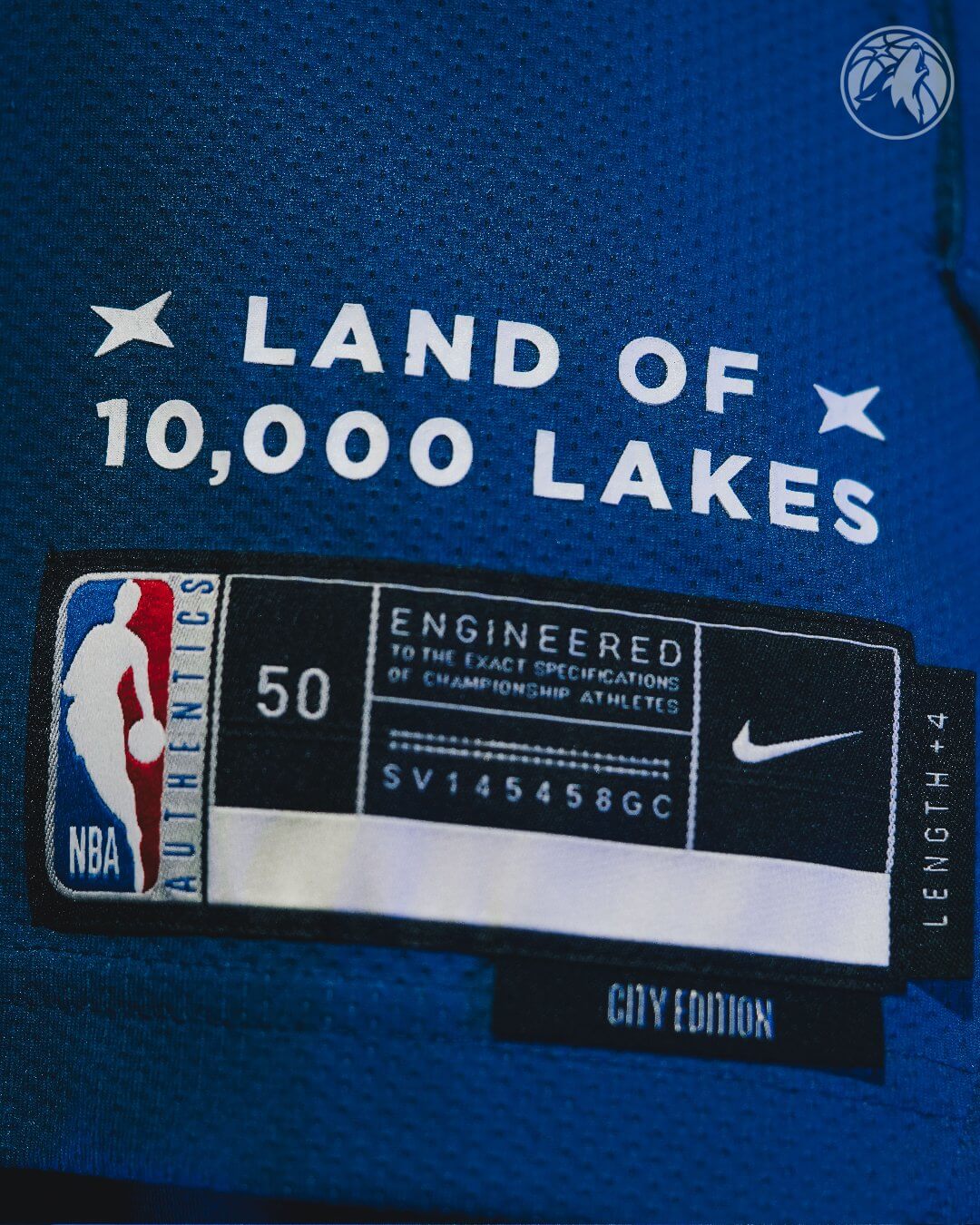 The team has not yet announced when the "City" alternate uniforms will be worn.
Here are some additional photos:
If you'd like to know more about the uniform, click here.