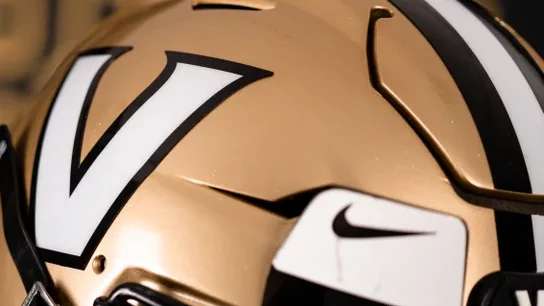 Very quietly, the Vanderbilt University Commodores have introduced a new shade of gold helmets (and pants), and a new black jersey for the 2023 season, with a social media appearance last night. This follows a very successful redesign in 2021 that returned the classic striping to Vandy's uniforms. But it looks like they've turned it up a notch with this new look: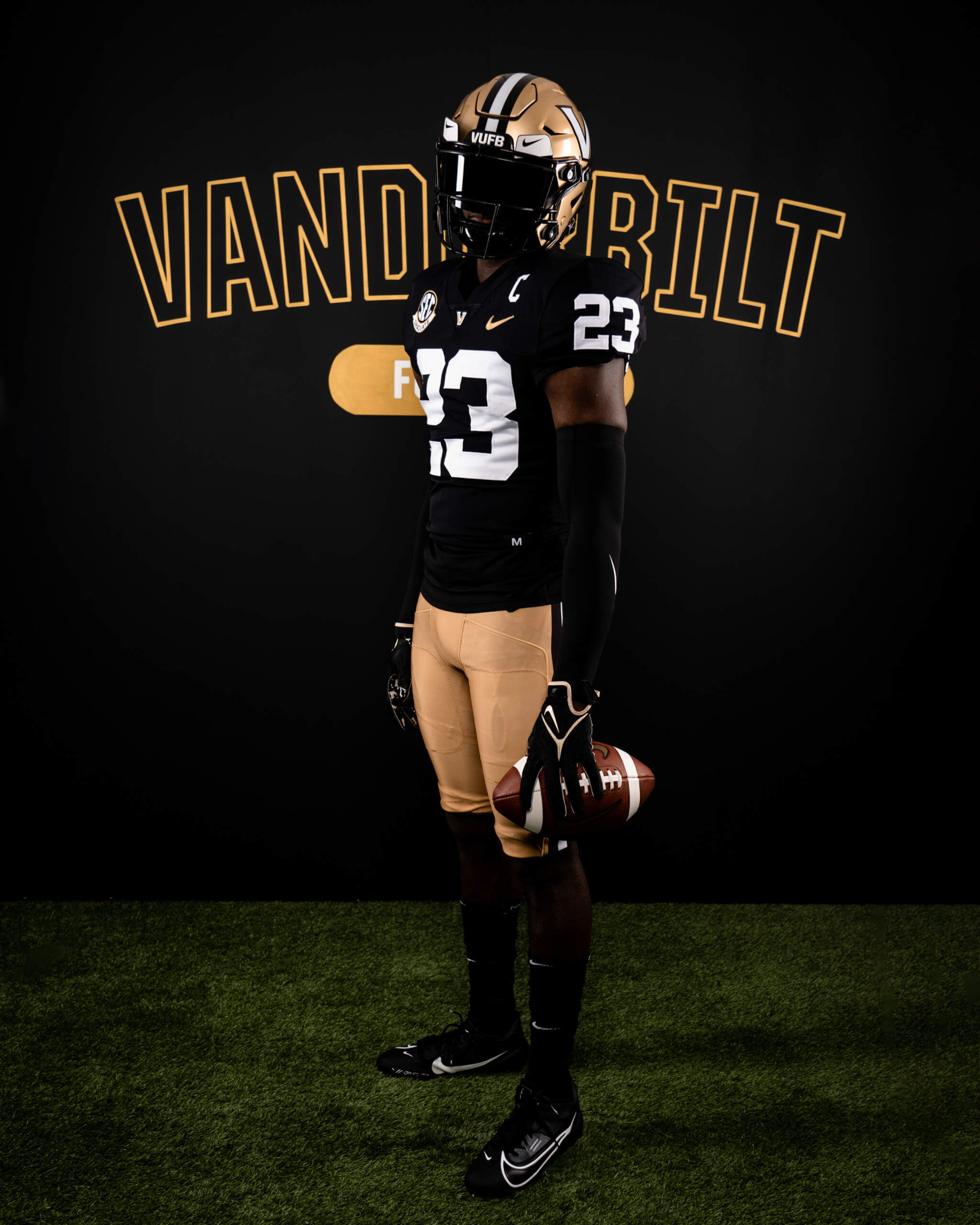 It may be difficult to tell for certain how this looks in the lighting, but the shade of gold has definitely changed from a metallic gold to what looks to be old gold. For the past decade or more, folks have complained that "Nike can't make a good old gold uniform."
I think that opinion may now change. Unfortunately the team only released two photos of the full uniform, the one above and the one below.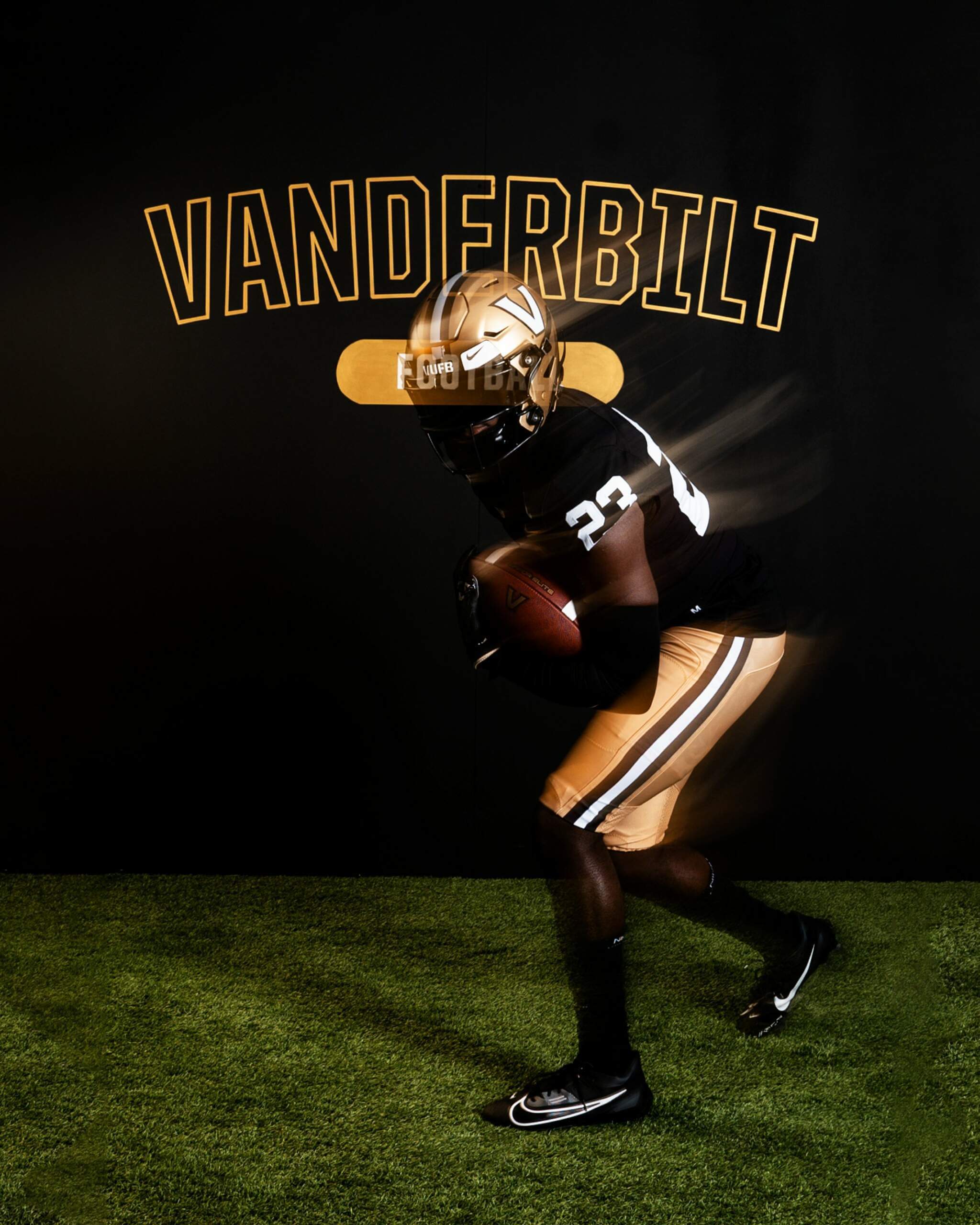 The jersey is new. Here's a comparison with the previous shirt.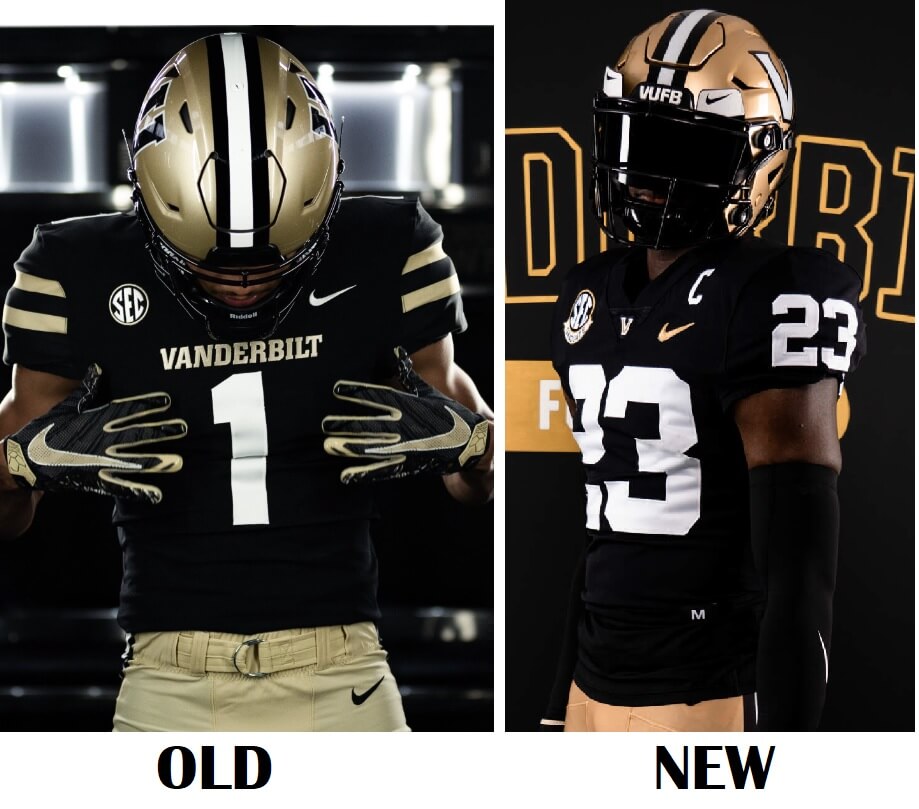 You'll notice that not only are the helmet and pants a different shade, the "V" on the helmet has gone from a black V outlined in white, to a white V outlined in black. Additionally, the stripes on the sleeve caps are gone, replaced by TV numbers (TVs had previously been located on top of the shoulders). The old "VANDERBILT" wordmark beneath the neck is gone, and in its stead is the "V" logo.
Here's a better view of the new helmet.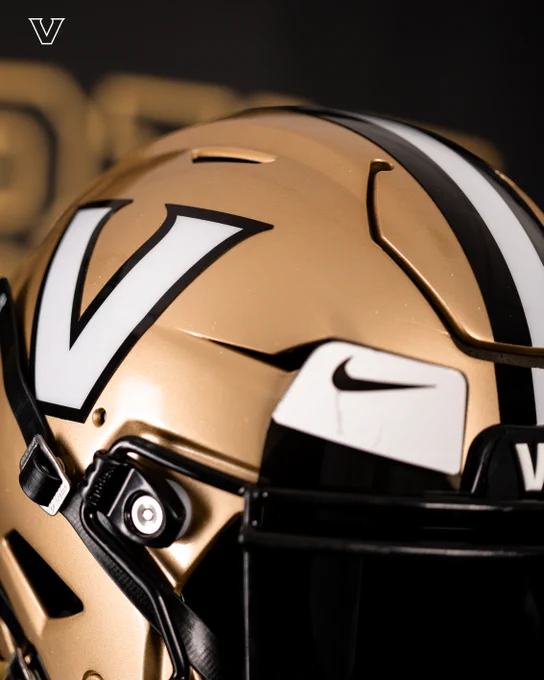 I hope the team will release additional photos of this uniform, but just from what we've seen so far, I think fans and uniform aficionados alike are going to like these updates. If indeed Nike is able to render a decent old gold color, and it looks to be the case, that is certainly a very positive development.
Kudos to Vanderbilt for pursing this subtle, yet important, tweak!