The University of Alabama-Birmingham has unveiled a new set of uniforms for the 2023 season.
The team will feature a solid dark green home jersey, which can be paired with either white or green pants, as well as an all-white road uniform. (The jerseys appear black in the photo below, but the second photo confirms they are indeed dark green.)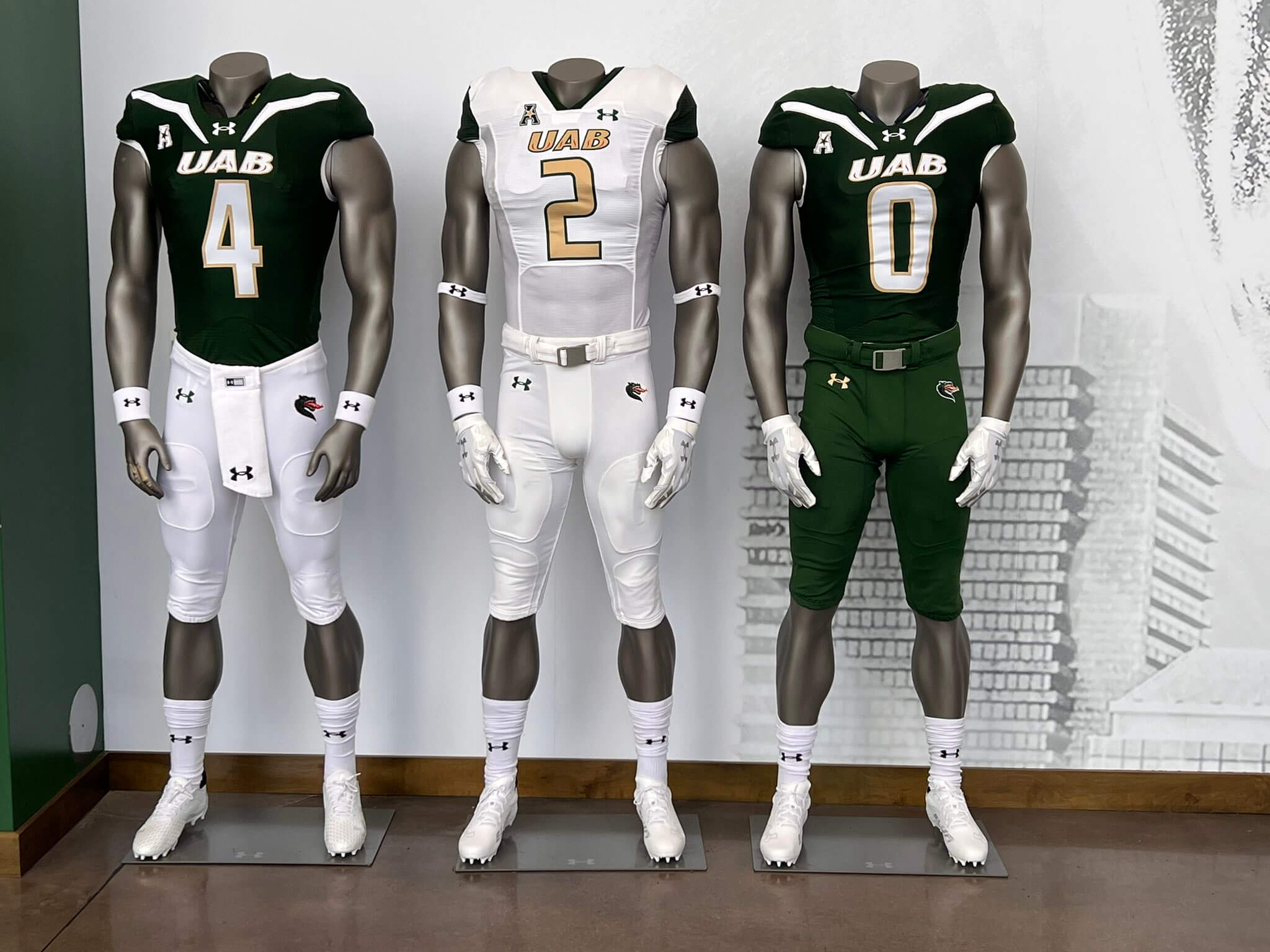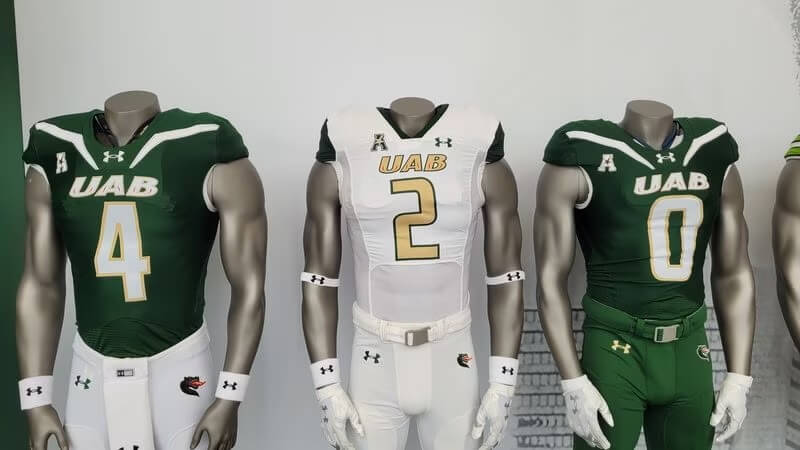 The green jersey features a white shoulder stripe, while the white jersey is plain, with a green sleeve cap. Both jerseys read "UAB" in large letters (white with a gold outline on the green jersey and gold with a green outline on the white jersey). The UAB wordmark features a thin red stroke within the letters. Numbers are white with gold outline for the green jersey and gold with green outline for the white.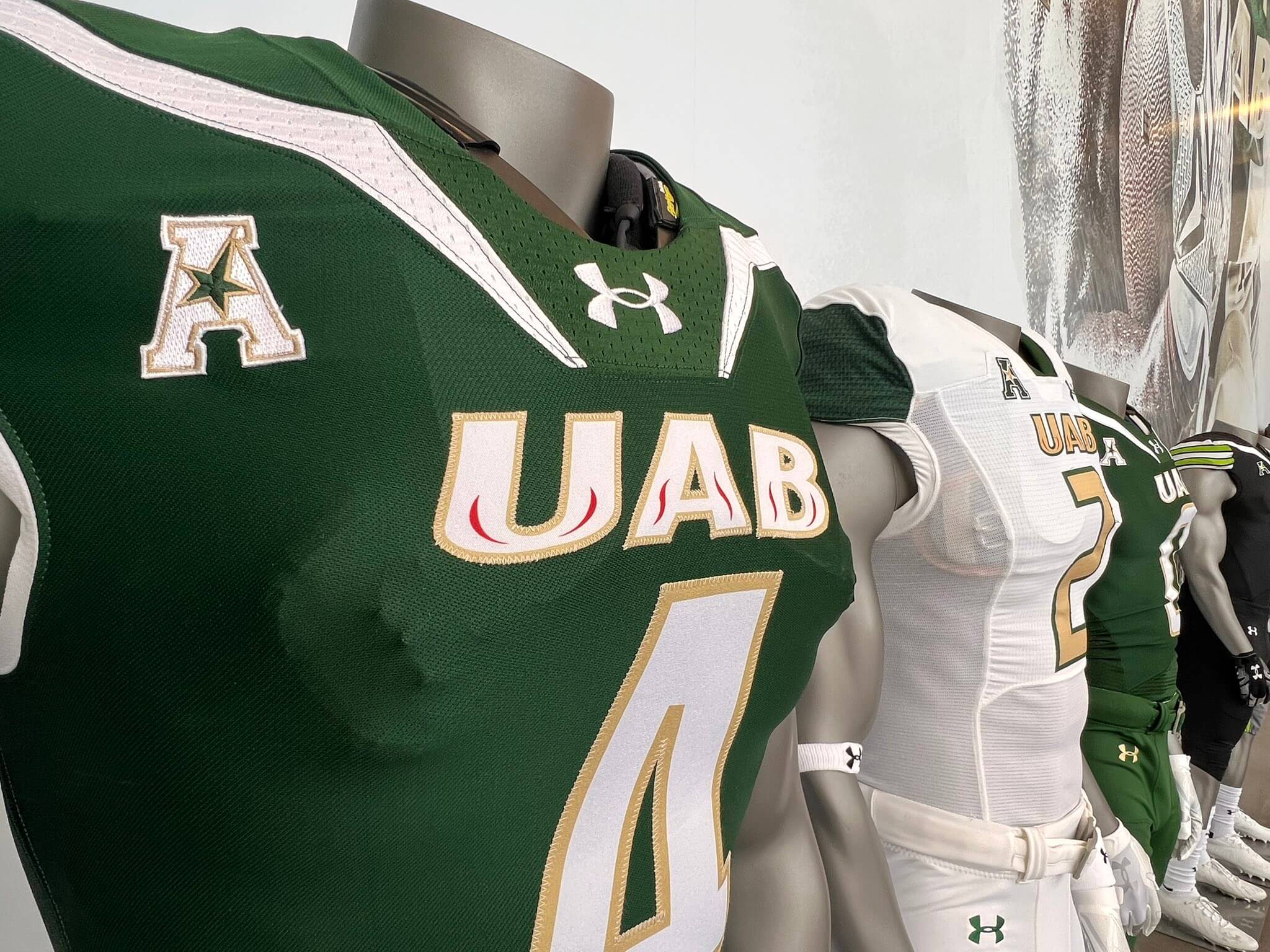 Additionally, the team unveiled two alternate uniforms: a mono-black and a mono-gray: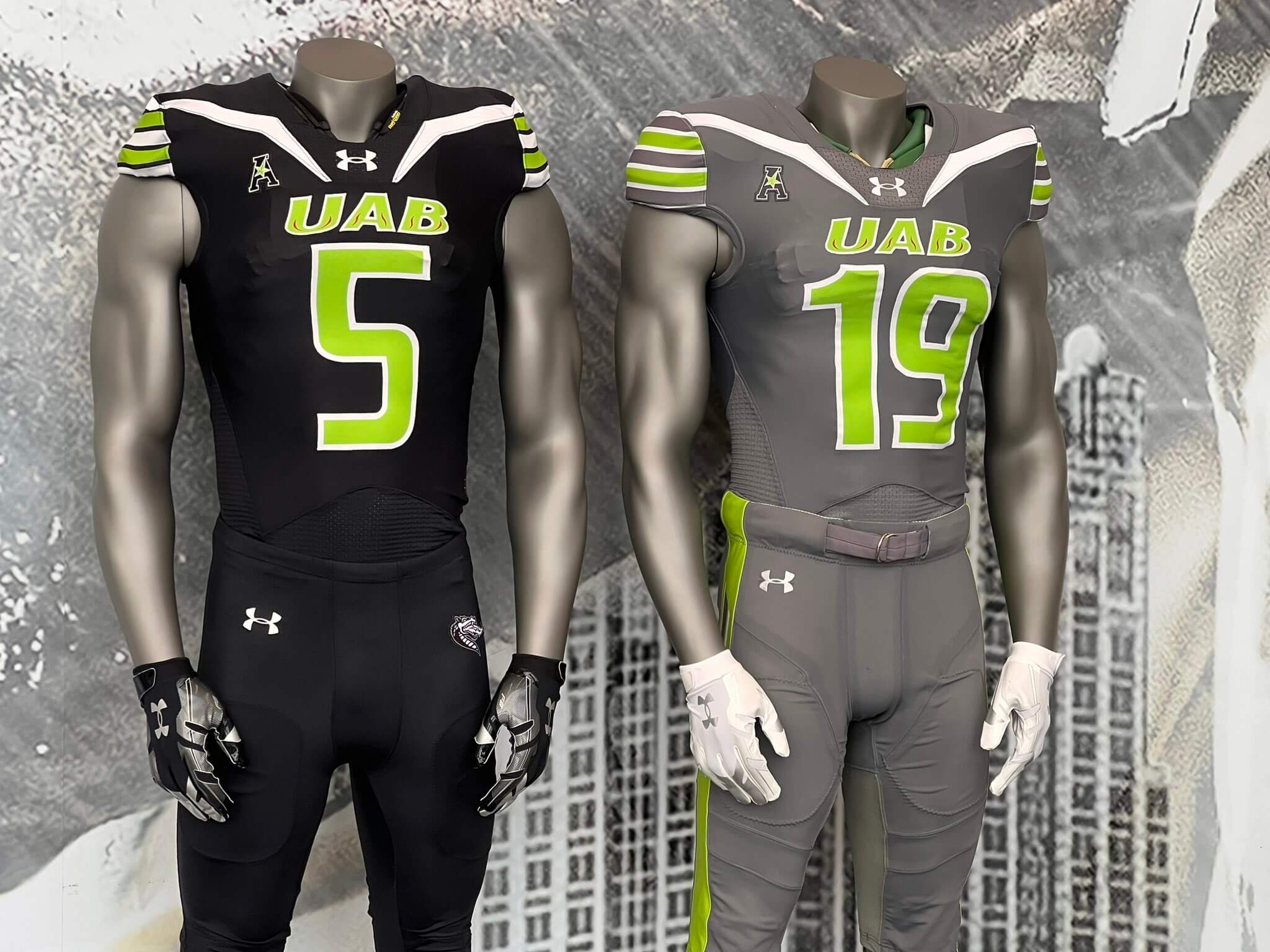 The wordmark and numbers are in the same style as the home and road jerseys, but both of the alternates feature lime green wordmarks/numbers (outlined in white), and both feature lime green sleeve stripes on the sleeve caps. On the black alternate, the sleeve caps are white, and the lime green stripes are outlined in black. On the gray alternate, the sleeve caps are also gray, with white outlines on the stripes. The gray uniform is the only one with a stripe on the pants, which is rendered in lime green. It is an updated "Children's Harbor" uniform, which the team has worn previously. All the pants have the UAB Blazer dragon logo on the left hip, except for the gray pants.
The team showed two different color shells (white and gold), with the white helmets having several different logo options, depending upon which uniform with which it is paired.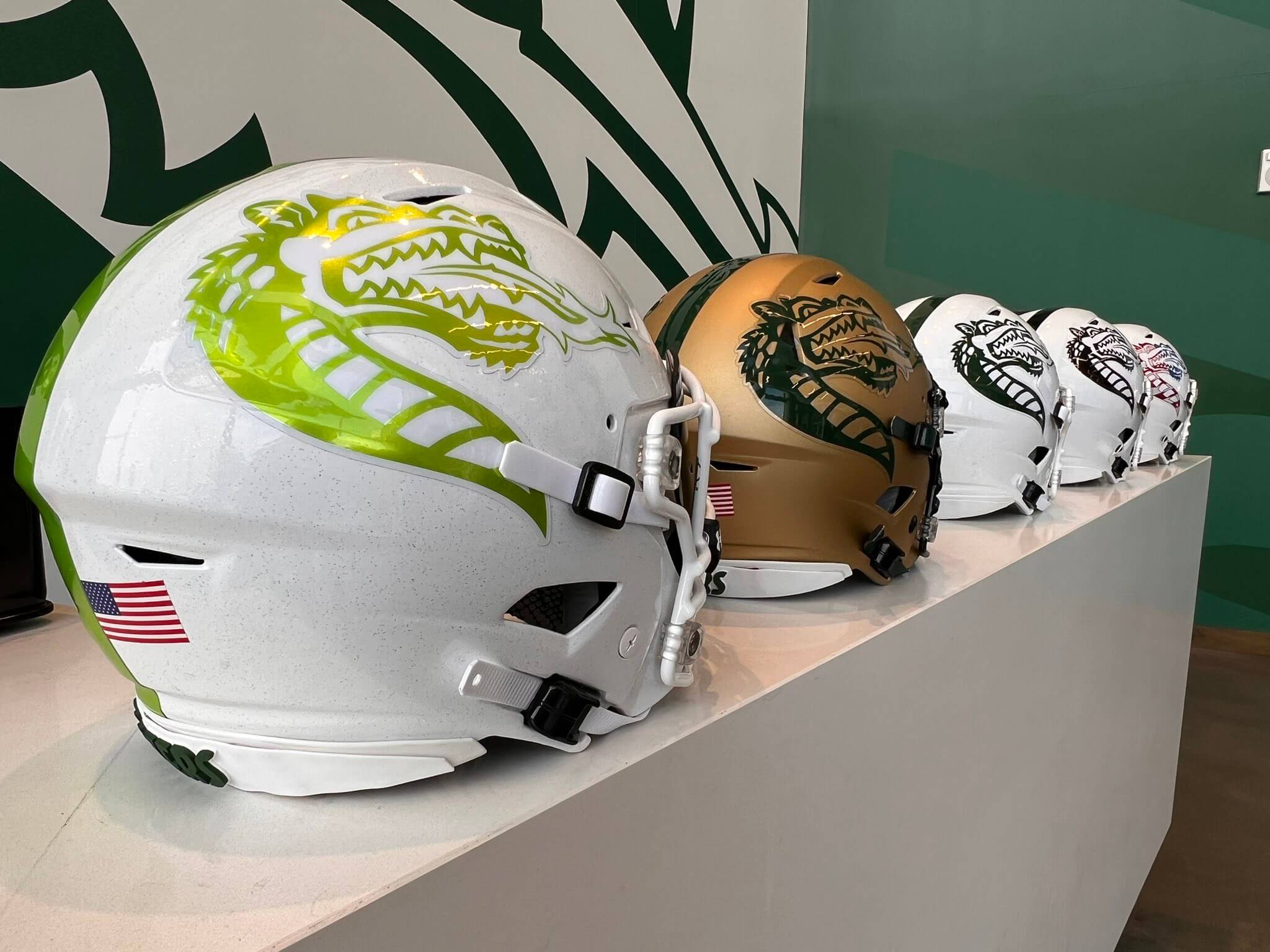 In the unveiling hype video (which follows below), all uniform combinations were shown with a white helmet (and different striping), but it appears the gold helmet will be an option as well.
Speaking of which, here's the hype video (your much more "traditional" video showing players debuting the new uniforms in front of their teammates, who give their approval, especially to the final BFBS one):
New Era – New Drip 💧🔥 pic.twitter.com/xZTnkXcRh6

— UAB Football (@UAB_FB) August 9, 2023
If the coach in that hype video looked familiar, that's because it's former NFL QB Trent Dilfer, who is beginning his first season as head coach of UAB.