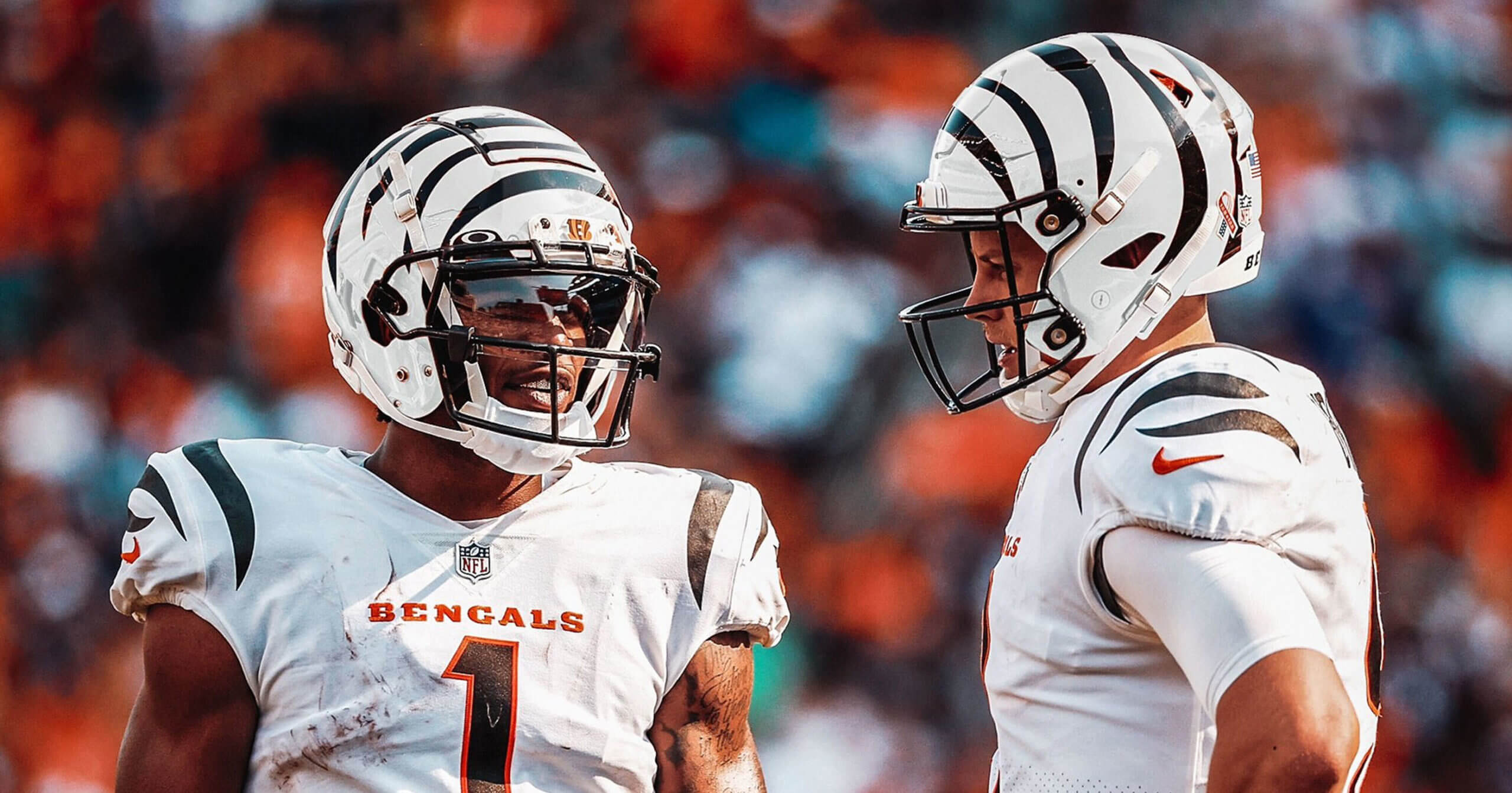 That didn't take long.
For the 2022 season, the NFL began permitting teams to use an alternate helmet, but that usage came with a caveat: the alternate helmet could only be paired with a team's third (alternate) jersey, the color rush (CR) uniform, or a "classic" (throwback) uniform. Because those uniforms are limited to a total of three wearings per season (in any combination), that has kept the wearing of alternate helmets to a maximum of three times per season.
That meant teams who introduced alternate helmets which might otherwise (and perhaps more appropriately) be paired with their primary home or road uniforms, could not do so. In most cases, this isn't much of a problem, especially for clubs who introduced an alternate helmet specifically for use with a throwback uniform.
Last year saw multiple teams introduce alternate helmets, with several of them (Giants, Falcons, Patriots, Cowboys) to be worn specifically with classic (throwback uniforms). But there were also several teams who debuted alternates which were not specifically for throwbacks, but (seemingly) because they could, and which would thus need to be worn with alternate/CR uniforms. This list included the Bengals ("white tiger"), Bears (orange), Saints (black), Panthers (black), Texans (red), Cardinals (black), Jets (black) and Eagles (black).
This year saw another large batch of alternate helmets, some to be worn specifically with throwbacks (Buccaneers, Seahawks, Eagles, Titans, Browns) but others were not. Teams who are wearing alternate lids this season include the Lions (blue), Broncos (white), and Colts (black).
Again, in most of those non-throwback helmets, their color was meant to pair with alternate/CR uniforms (Bears, Panthers, Texans, Cardinals) but in other cases, the alternate helmet didn't seem to make sense. Pairing those alternate helmets with an alternate/CR uniform produced an odd look, to say the least, seemingly begging to be worn with one of the teams' primary uniforms.
Specifically, the Saints black helmet, which for now must be paired with the all white CR, seems much more appropriately worn with the team's black jerseys. The black hat isn't terrible with the CR (which itself is more of a harkback), but still looks a bit out of place.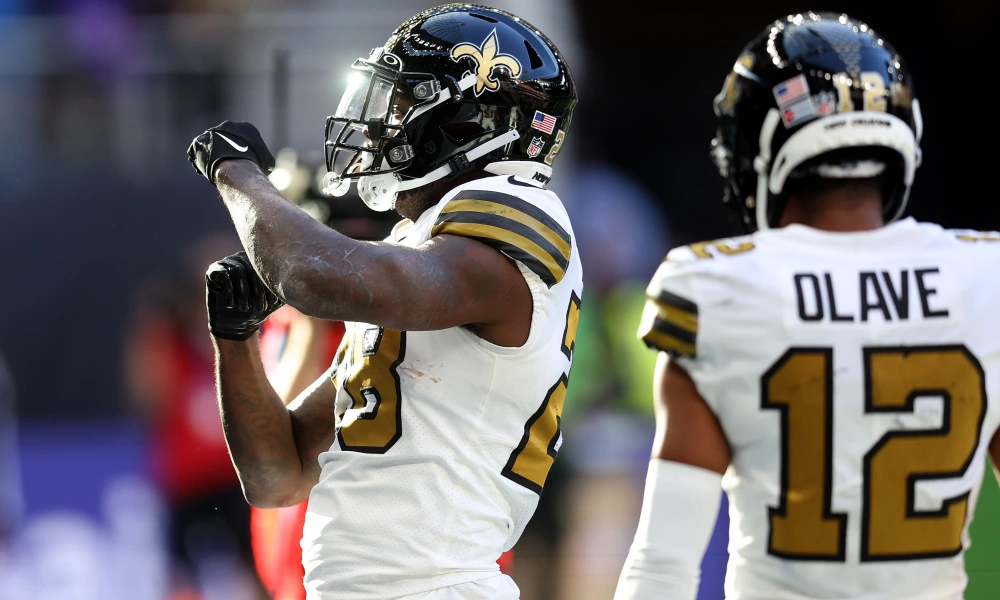 Likewise, two of the three alternate helmets introduced this season seem visually out-of-place when paired with the teams' CR uniforms.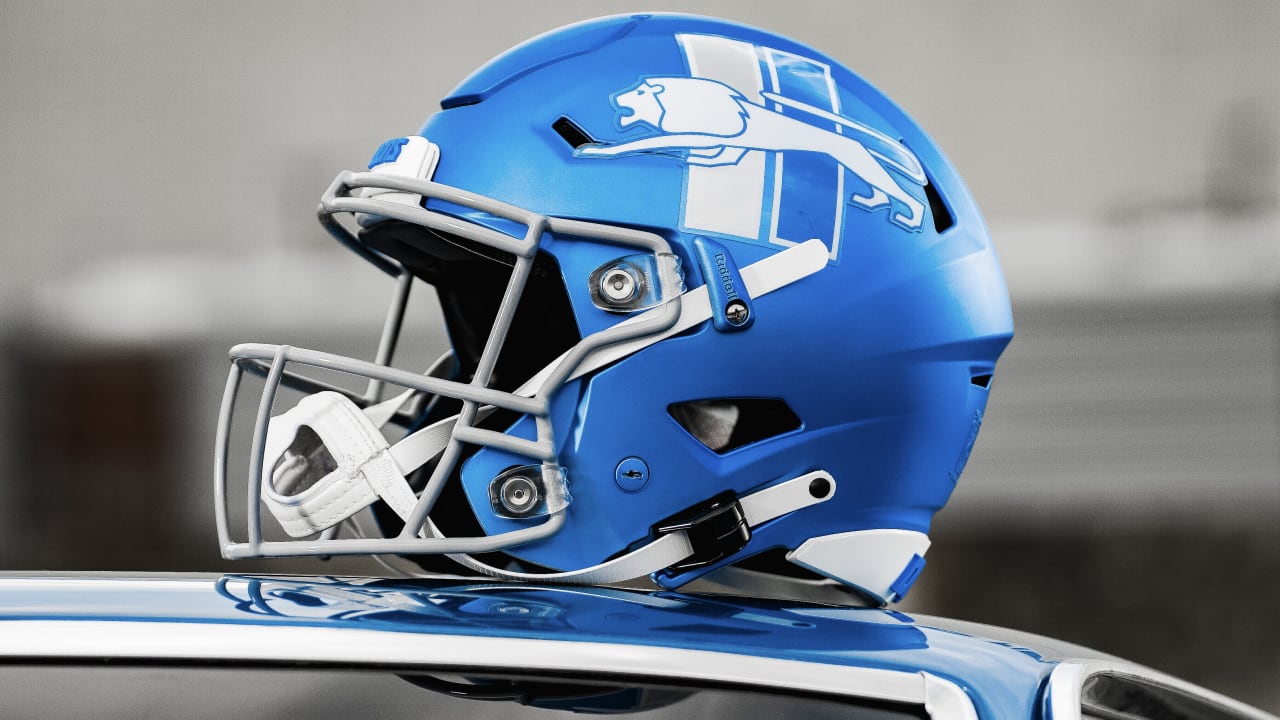 Because of the current alternate helmet usage rules, the Lions will have to wear their new blue helmet with their all-gray uniform, and the Broncos must wear their new white helmet with their all-orange CR.
Now, let's circle back to the Bengals, who, according to this article, have petitioned the NFL to allow them to wear their white helmets with their primary white uniform, rather than their CR uniform. The visual effect wouldn't be much different — the CR uniform and the primary white uniform are quite similar.
Still. Here's the petition they sent to the NFL, according to the article linked above, which the Bengals posted on Instagram: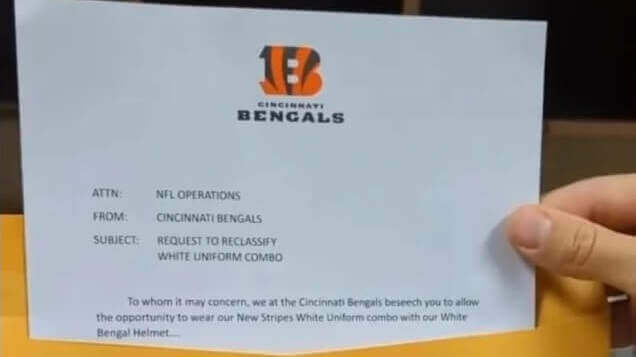 Seems innocuous, right? But if the NFL were to approve this, would this open the door to all the other clubs with alternates to wear them with their primary uniforms? Could we (in theory) see an orange Bears helmet over their midnight blue jersey? Or the Texans wearing their red hats atop their blue shirts? What about the Saints pairing their black helmet with black jerseys (and pants and socks)? Could the Lions wear their new blue lids with their Honolulu blue jerseys? Those don't seem unreasonable.
But if the NFL approves this petition by the Bengals, does that open a Pandora's box for the NFL to allow all teams to pair their alternate helmets with primary uniforms? Could we see, for example, a black Jets helmet paired with their green jersey (and/or pants)? Could the Falcons swap decals to pair their new red throwback helmet with their red jerseys? Would the Broncos wear their white helmet with an all-white set, including socks? Each of these would be a possibility if the NFL were to change their alternate helmet use rules.
I need to point out one thing here: the way the Bengals' letter to the NFL is worded, they are seeking to "reclassify" the white uniform combo. (That would akin to the times the NFL allowed the Broncos to "reclassify" their orange alternate as the primary, as others have occasionally done over the years.) But we're talking about their primary white uniform here — not designating one color jersey for another. Unless they're planning to "swap" the white CR jersey with the white primary jersey, it seems like they want to dump the CR jersey entirely, but to wear the white helmet with their "regular" white jersey.
This is all speculation at this point — unless and until the NFL changes the alt helmet rule none of the above possibly uniform combinations can happen. But what if it does?
When we first learned the NFL was changing the alt helmet rules for the 2022 season, we rejoiced at the myriad throwback possibilities (most of which have or will happen), but what about the other possibilities?
The NFL has been very strict on their alternate helmet rules for several decades, viewing teams wearing one primary helmet as the key to their visual identity, even as alternates and throwbacks have begun to proliferate. Would they now consider allowing a team (for example, the Bengals) to wear their primary orange helmet with their dark uniforms, while permitting them to wear the white alternate with their primary white uniforms? I believe the last time a team wore two different helmets with different primary jerseys was the 1969 Eagles.
Would you be in favor or opposed to the Bengals' petition — and taking it a step further — allowing all NFL teams to wear alternate helmets with primary uniforms? Should something like that be limited to three times per season (as it currently the rule with alternates/throwbacks)? Should, for example, the Saints be permitted to wear black helmets AND gold helmets with either of their primary uniforms? If the Bengals request is approved, should they be limited to wearing their white helmets to three times a season, but have to wear the orange helmets all other times? The possibilities are probably endless.
[UPDATE: There is one other possiblity here with the Bengals request. Similar to how the Panthers were able to seemingly "skirt" the "primary" jersey prohibition by pairing their black helmets with their black "CR" uniform — while still designating their black jersey as their primary — it's possible what the Bengals are seeking is to wear their white helmets with their "primary" white jersey three times per season, while keeping the orange helmets for use with that same white jersey for all other wearings. Still, this seems at the very least a way of getting the NFL to allow the use of alternate helmets with primary jerseys.]