You know how I like to Photoshop the "Mr. Yuk" symbol onto jerseys to symbolize how uni ads are disgusting and toxic? Reader Paul Wood recently told me about his beer league hockey team, which puts Mr. Yuk on the jerseys for real. They're called the Mighty Yuks! That's Paul and his son JP, who designed the team's logo, in the photo shown above.
The quick backstory is that the Mighty Yuks play in Pittsburgh, which is where Mr. Yuk was born. Pediatrician Richard Moriarty created him for the Pittsburgh Poison Control Center in 1971, so he's a bit of a Steel City icon — and thus ideal fodder for a fun beer league team identity. Here's a shot of the full uniform (that's JP again with the puck):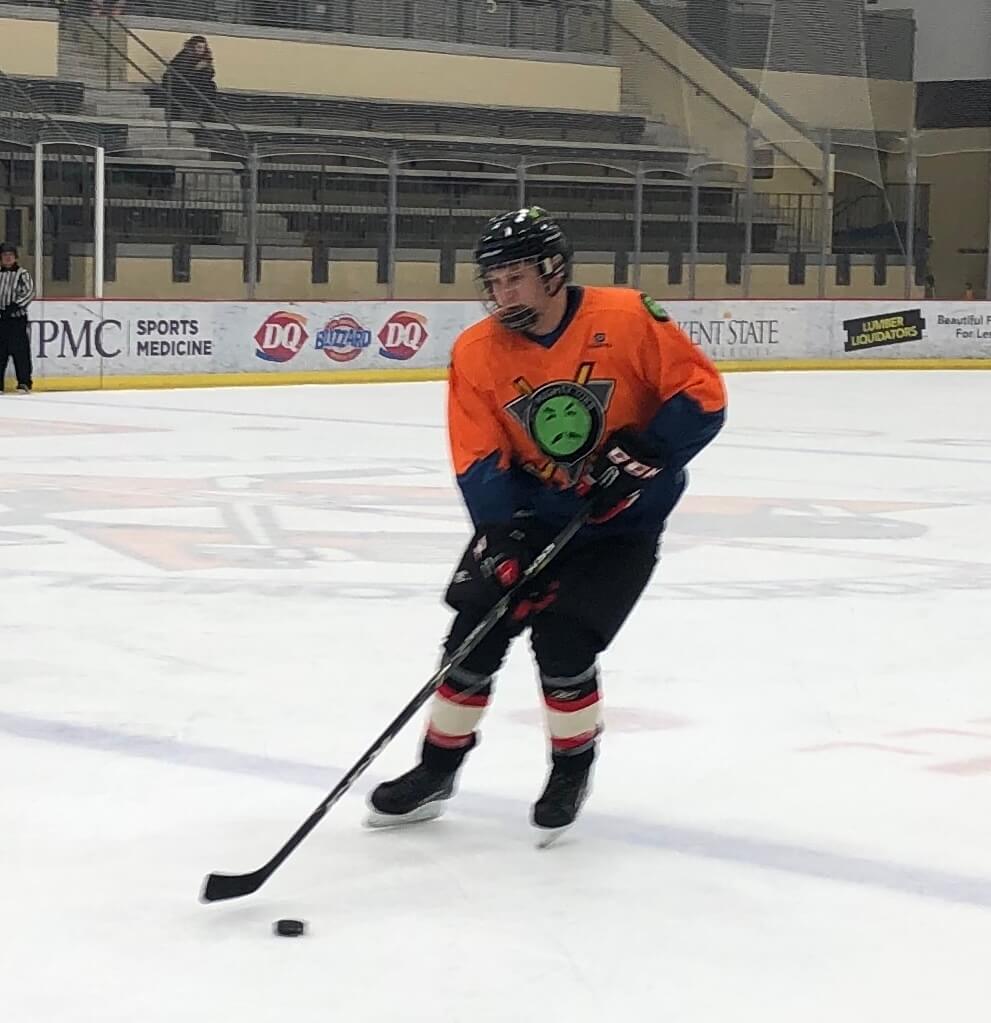 Moriarty, who's now 83, even showed up to help the team celebrate its Summer 2022 Adult League title: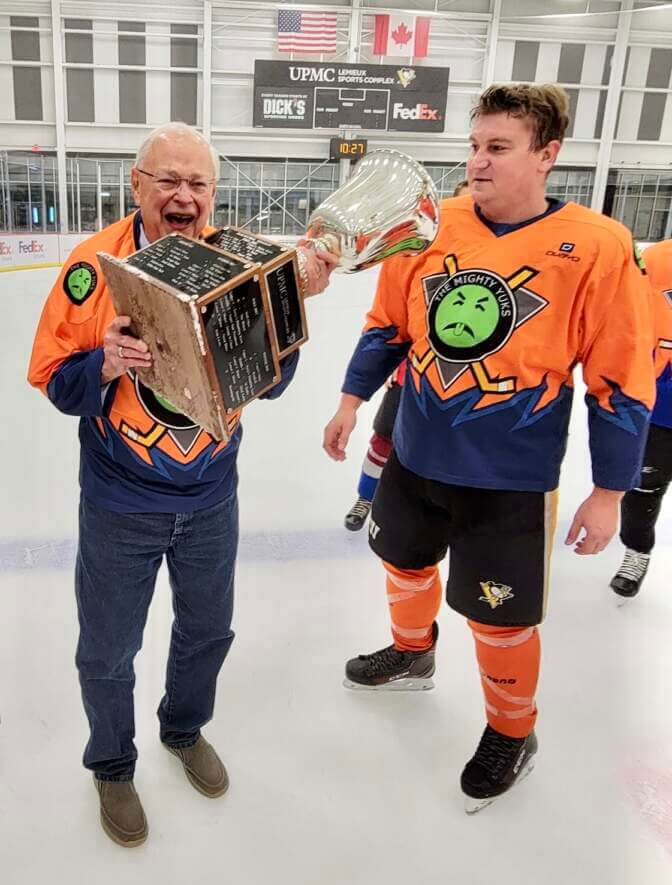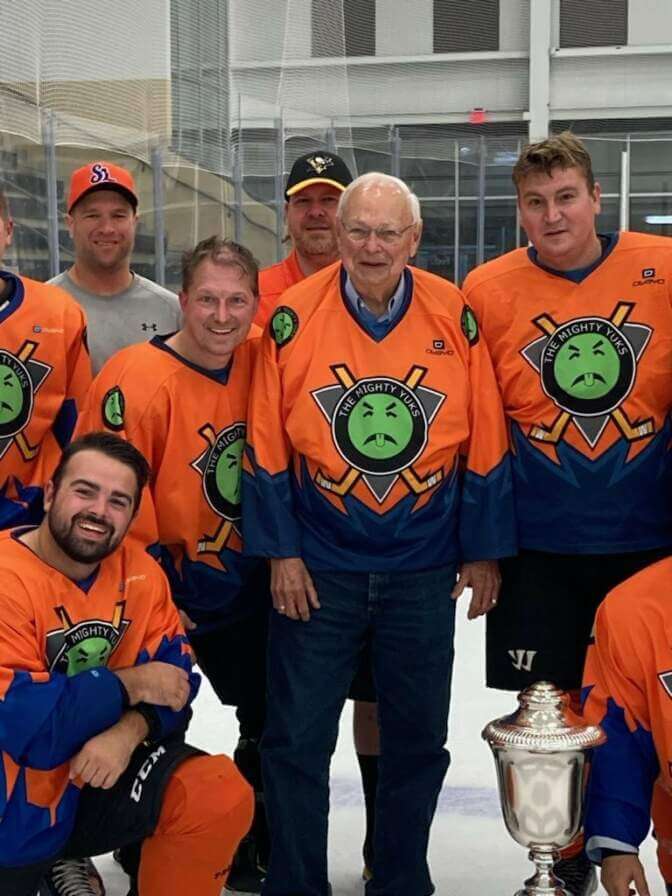 This is all so great. Huge thanks to Paul for sharing this story with me. Meanwhile, if you want to learn more about Mr. Yuk, there's a very good article here.