The Titans are set to unveil their Houston Oilers throwback uniforms this Sunday night. But as you can see above, we have a retail leak of the jersey, which will apparently be rendered in Nike's new template and have TV numbers on the sleeves (which is historically accurate, but I was wondering if they might move them up to the shoulders because NFL sleeves are so short these days). No real surprises here, but it'll be fun to see the entire uniform on Sunday.
Here are some additional leaked pics: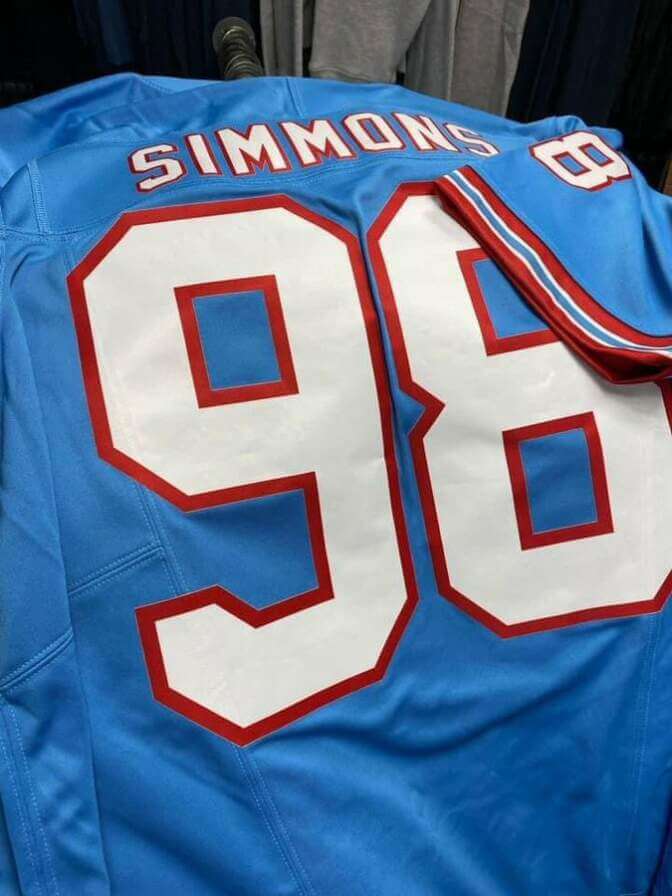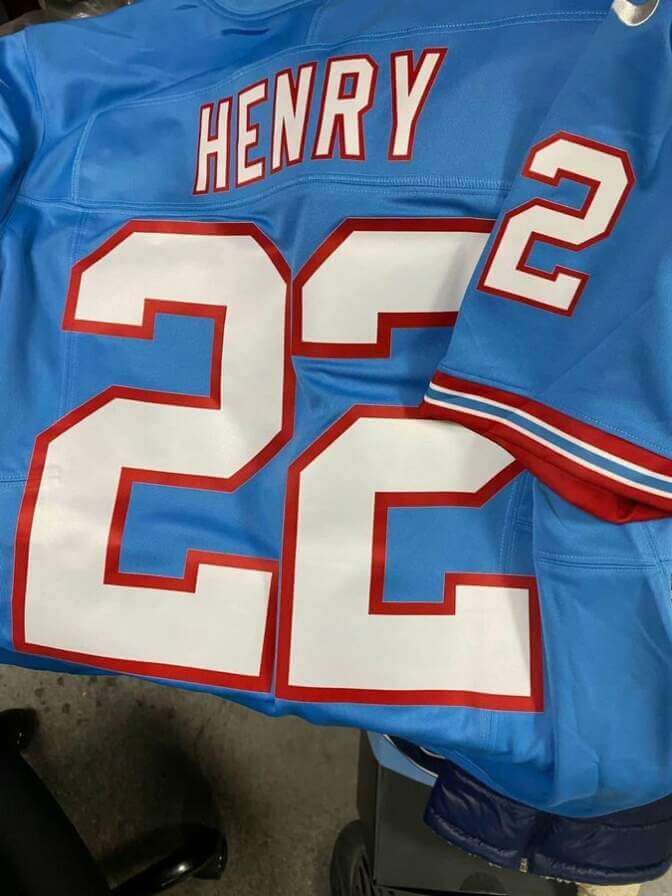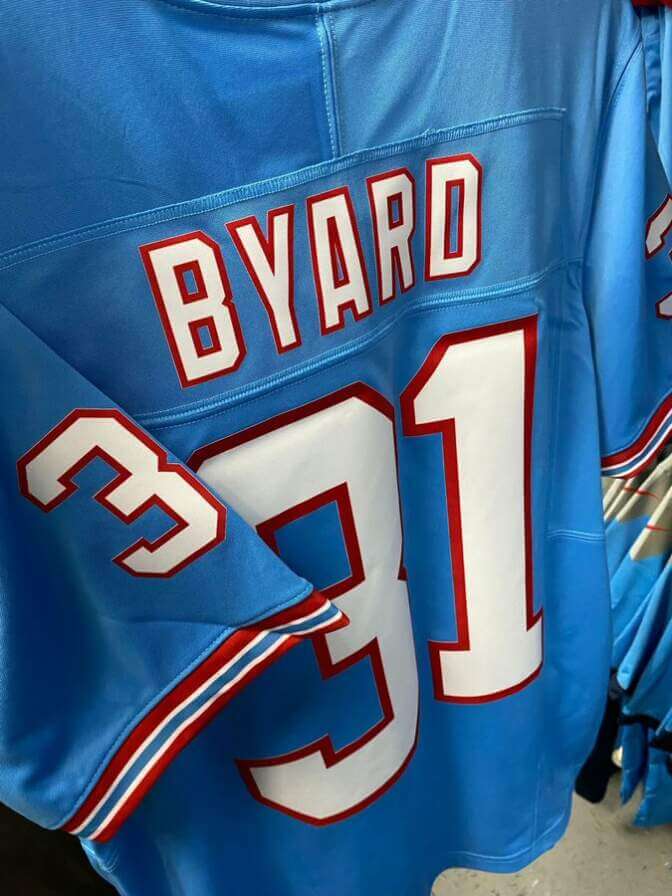 If you want to get in the mood for the unveiling, or study for the test, or anything along those lines, I recently did a deep dive on the Oilers' uniforms, full of obscure fun facts and great visuals. You can check it out here.