The 2024 MLB All-Star Game will take place next July at the Rangers' ballpark. To my knowledge, the game's logo has not yet been officially announced, but the logo design appears on some licensed apparel that was listed today on MLBshop.com.
As you might expect for a game being hosted by the Rangers, the logo is Texas-themed: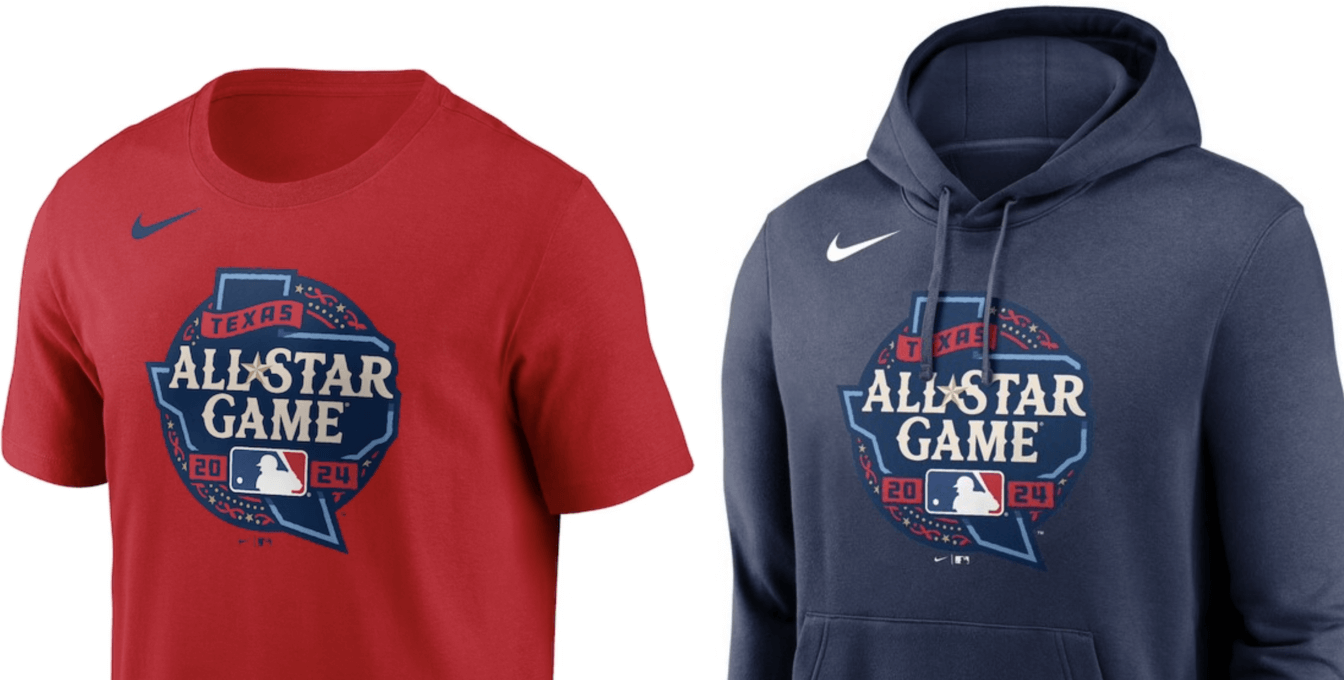 Not bad at all. So the Rangers will presumably wear this logo as a jersey patch next season. Since they also wear the Texas State flag as a sleeve patch, that could make for a very patch-intensive situation if/when they get a sleeve advertiser. But they have plenty of time to figure out how to handle that.
(My thanks to Justin Walker for bringing this one to my attention.)