It wasn't all that long ago that a player wearing a C-flap looked weird. But so many players wear the C-flap nowadays that it's almost more notable to see a player going flap-free. But some C-flaps still look weird, especially the one worn by Diamondbacks shortstop Nick Ahmed. As reader Colin Wimbers recently pointed out to me, Ahmed's flap is positioned at a really unusual angle. It's almost parallel to the helmet's brim! The shot above, from June 21, is particularly illustrative because you can see the difference between Ahmed's flap and the more conventional one worn by teammate Jack McCarthy in the background.
Has Ahmed always worn his flap this way? Nope — here's a look back at how his flap positioning has progressed (June 22 was his most recent game appearance):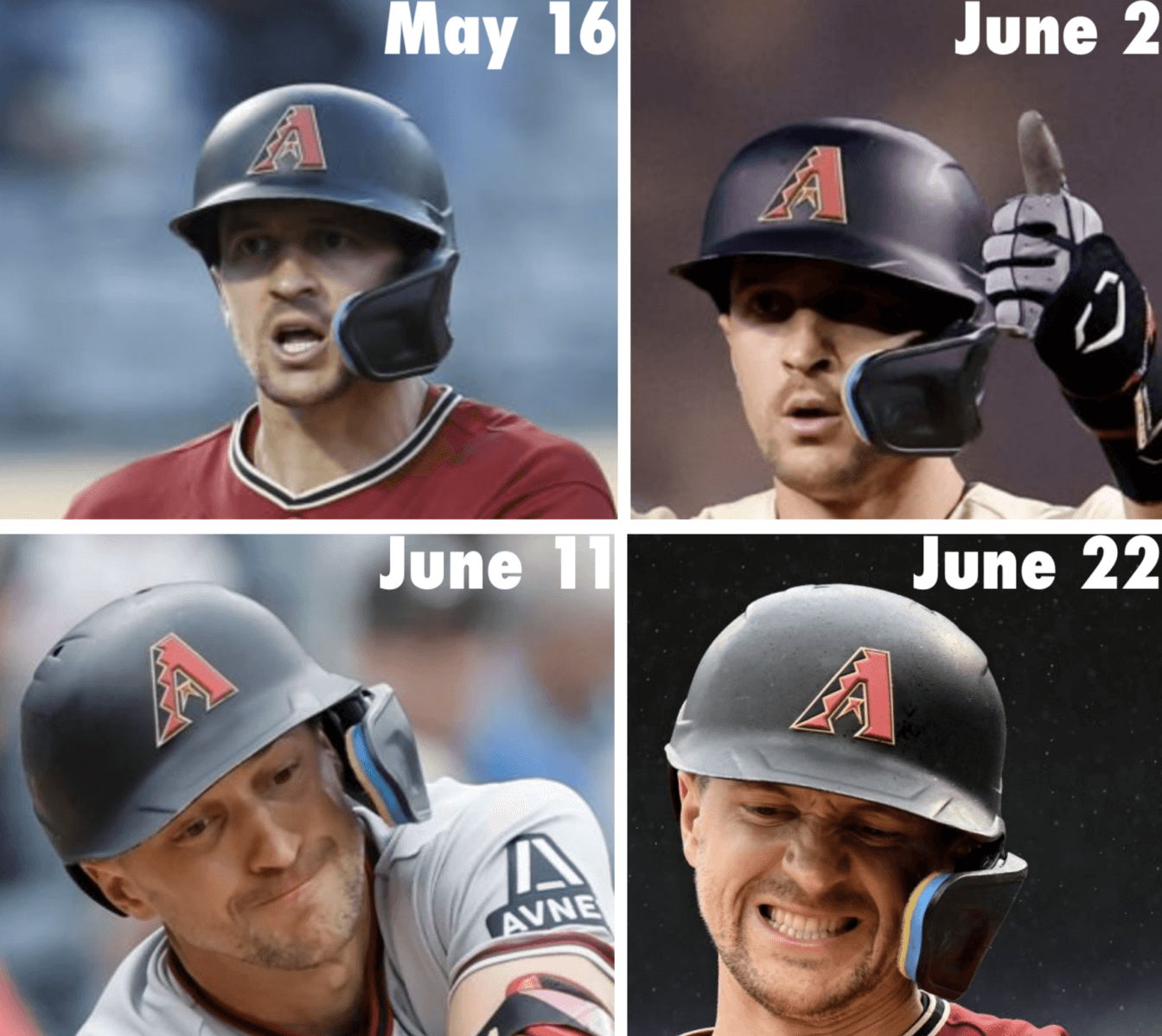 To my knowledge, Ahmed hasn't sustained any sort of facial injury in recent weeks, so I'm not sure what the flap adjustment is about. I emailed a D-backs spokesman — twice, in fact — but got no response. (Boooo!) Also asked my Twitter followers if anyone knew more about this — nope.
So now I'm asking my blog readership. Does anyone know more about Ahmed's C-flap? And has anyone ever seen another player wearing his flap at this angle?
While we're at it: Twitter-er @SteveinLC notes that Rockies outfielder Jurickson Profar appears to have differing C-flap angles on his primary and City Connect helmets: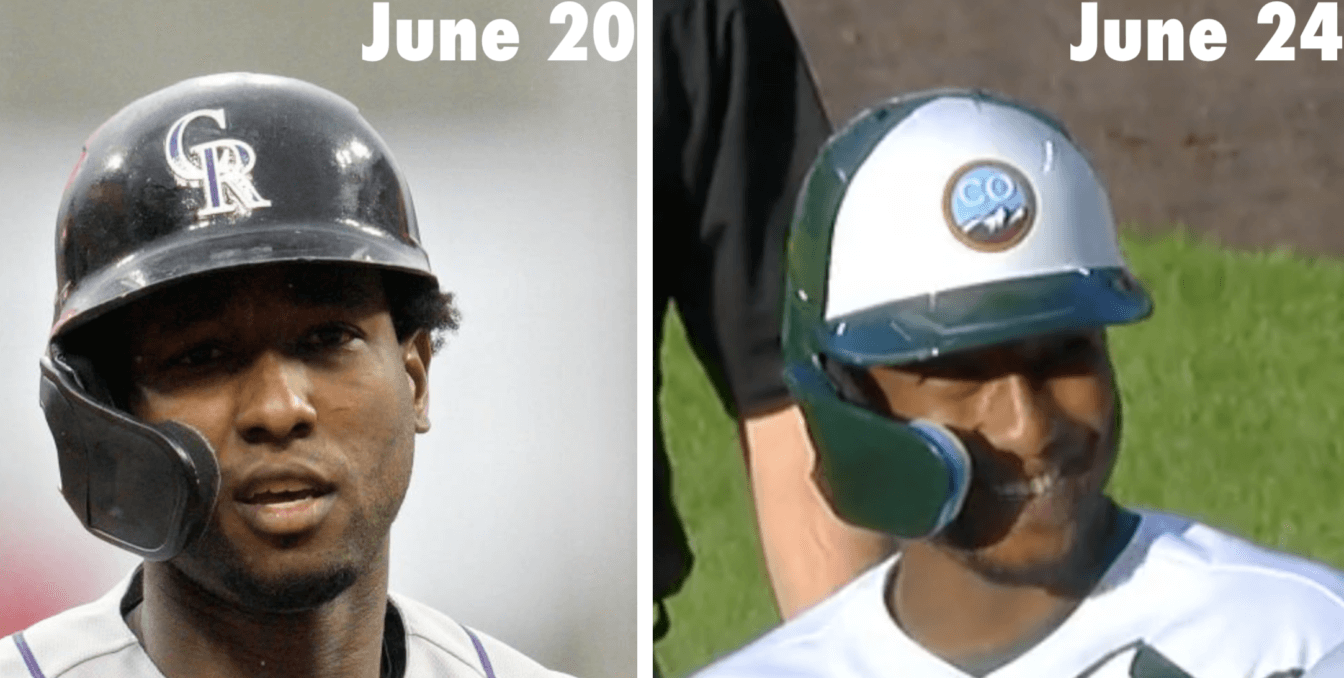 Maybe there's more random variation in C-flap positioning than I realized, and it just took an extreme case like Ahmed's to make me more aware of it. Hmmmm.
Finally, repeating a Ticker item from a few days ago, reader Winn Roberton notes that Padres catcher Gary Sánchez's C-flap was coming loose the other day: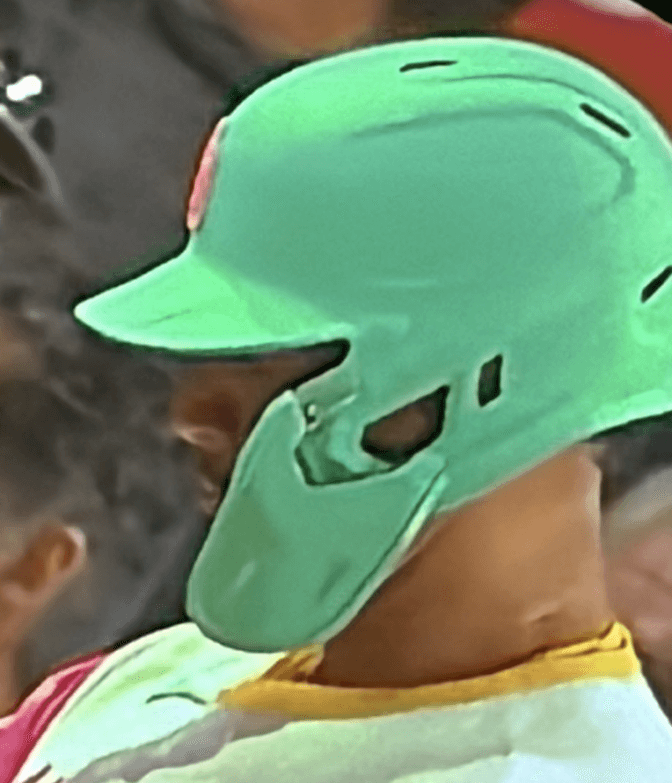 C-flaps: Never a dull moment!