Greetings and a good Saturday morning to all. Without getting into it, I'm 99% confident everyone reading this has had a better week than I. Let's just leave it at that.
Anyhoo. Today I'm once again rejoined by graphic designer Matthew Drake, who (among other things) was instrumental in providing some amazing content during the early days of COVID, when there were no sports being played and as such…not much going on uni-wise in the universe. Matthew returns today with the first in a series he's calling the "MLB Multiverse," which he'll explain below. For each "what if" I've included the new "home" uniform inline, with road and additional alternates in the gallery beneath. Enjoy!
Here's Matthew:
• • • • •
MLB Multiverse, Volume I
by Matthew Drake
I call this series "MLB Multiverse," it's essentially collection of "what-ifs": either relocations of MLB teams that very nearly happened, or what certain teams would possibly look like if they never relocated in the first place.
Obviously referential of Marvel's recent cinematic dealings with the concept of the "multiverse," another way of thinking about this is that these teams do in fact exist in an alternate universe, where their respective relocation deals followed through to completion.
The series was heavily inspired by user @SFGiants58's legendary "MLB: The Defunct Saga" series on the sportslogos.net boards, as well as logo/uniform legend Todd Radom's "Phantom Franchise" segment on Buster Olney's podcast.
I created over 60 (!) different alternate-universe teams in this series, my biggest series ever by far. It was fun and exciting to try and flex my creative muscles a bit more beyond simply fixing up the 30 big league teams. I hope you enjoy seeing these designs as much as I enjoyed creating them!
__________
What if… the Dodgers remained in Brooklyn?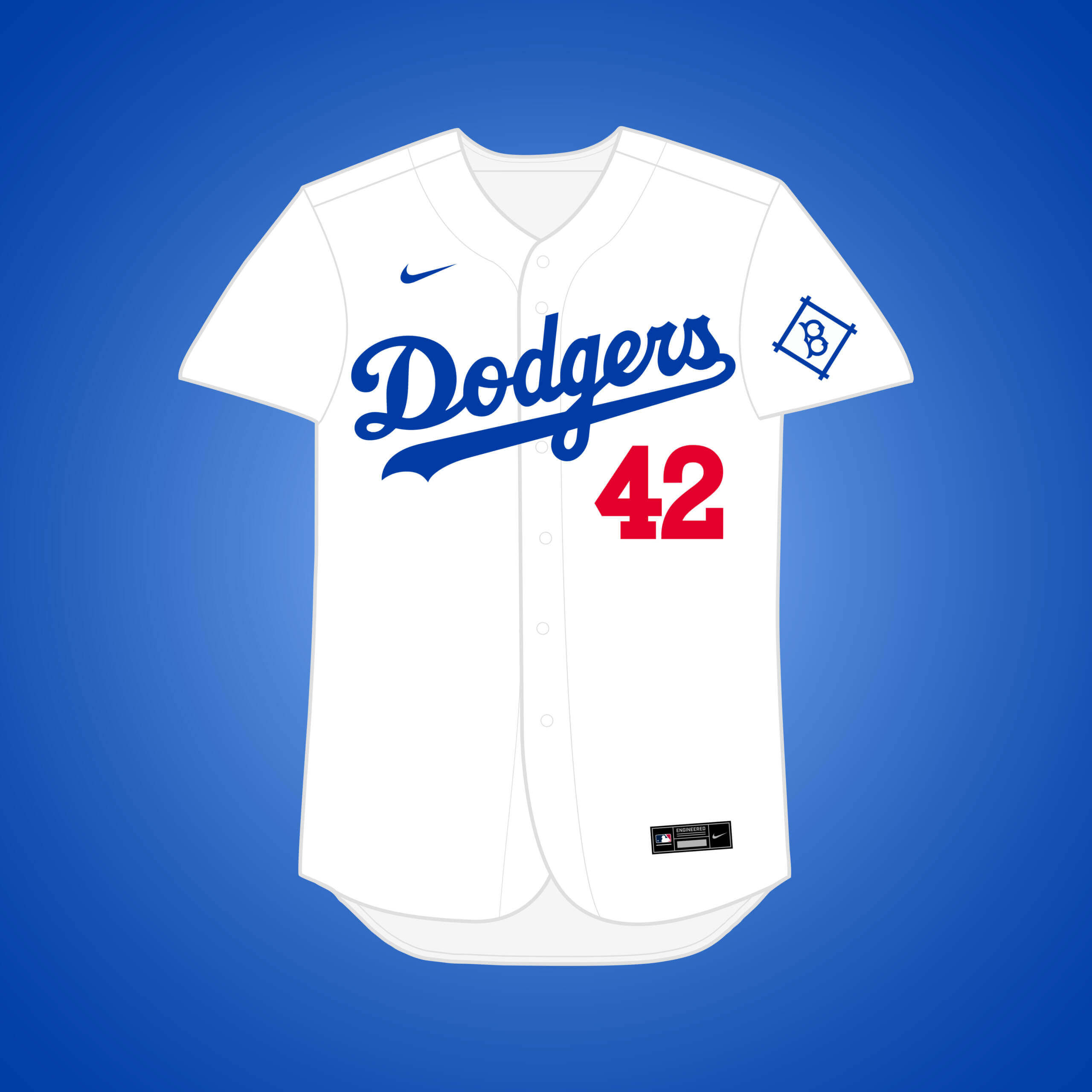 The Dodgers left for LA in 1958, but this is how I imagine they'd look if they never did. They only had the red front number on the home white at the time, so I kept that, & added a heather pattern to the away to keep a vintage feel.
__________
What if… the Athletics relocated to Chicago?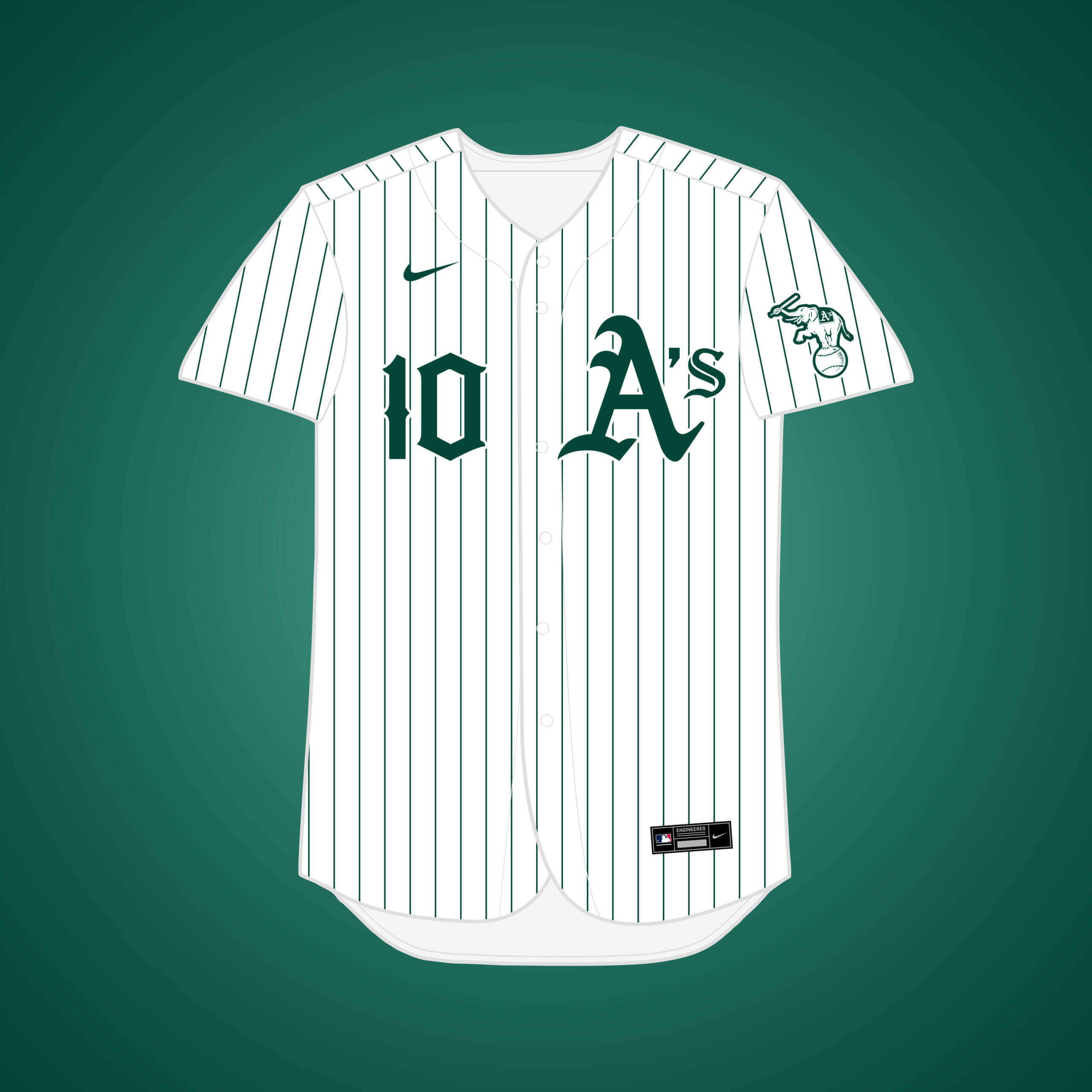 This one is part of a deal that would've pushed the White Sox out of Chicago and west to Seattle. Removing athletic gold for a forest green only identity feels more fitting for Chicago.
__________
What if… the White Sox relocated to Denver?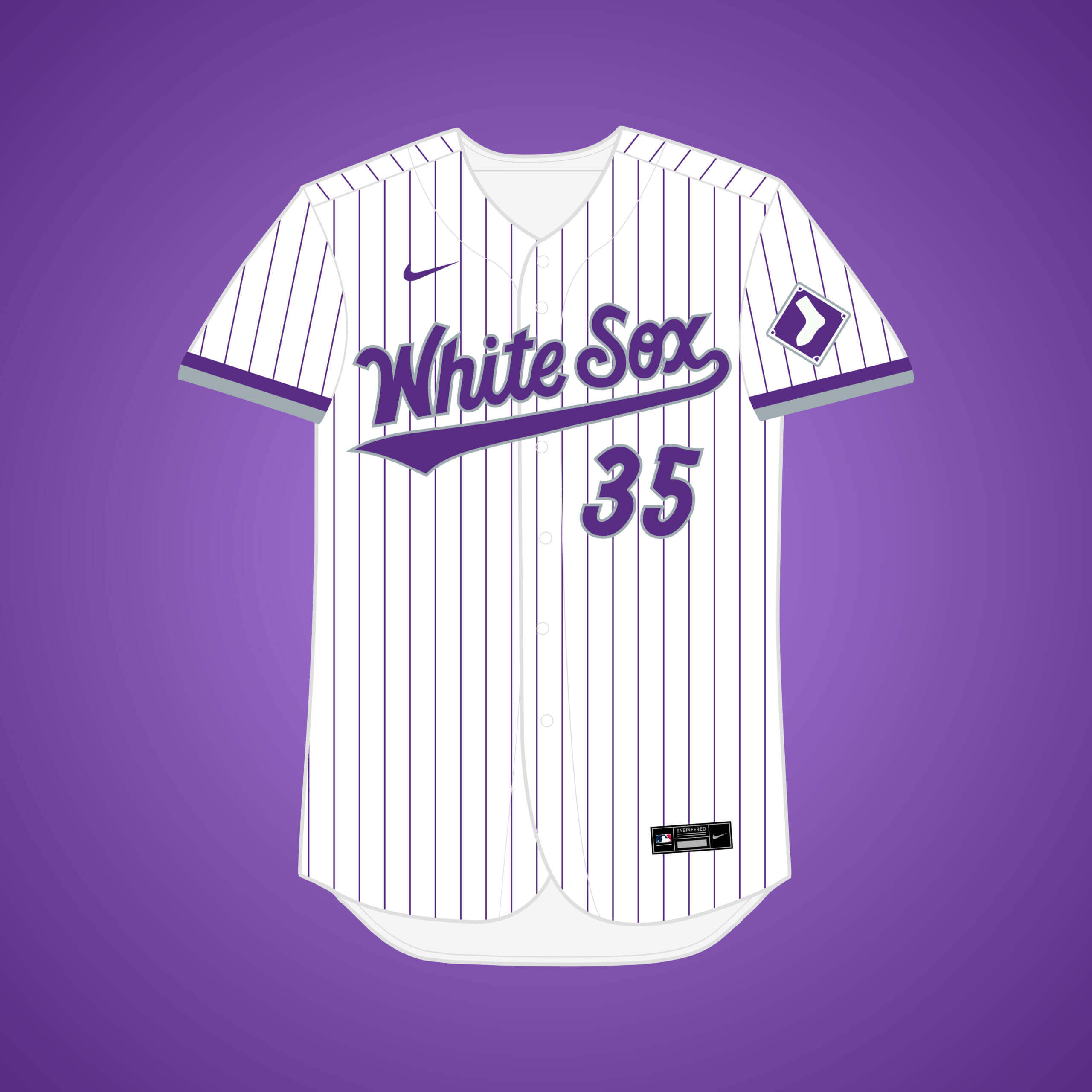 Sox owner Bill Veeck was contacted about maybe moving out west, but apparently no discussions were had. This look embraces purple (which the eccentric Veeck surely would've supported), and I gave them the state name like the Rockies.
__________
What if… the Athletics relocate to Las Vegas?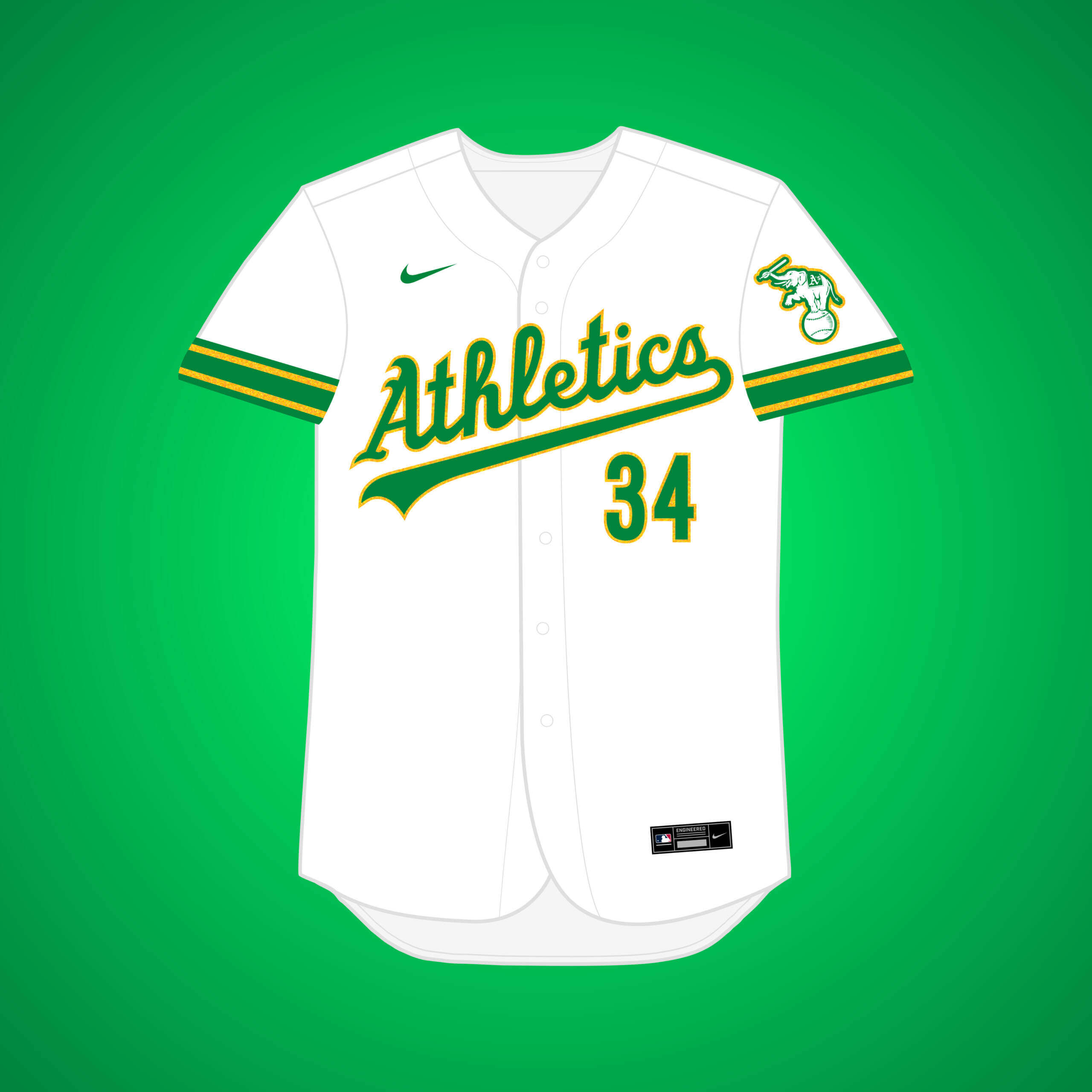 This wasn't as close to a sure thing when I was working on it as it seems now, but it's fun to see how it might turn out. Green & gold still works well for Vegas, & I added some 'sparkle' to the gold inspired by the Golden Knights.
__________
What if… the (original) Senators relocated to Los Angeles (and changed their name)?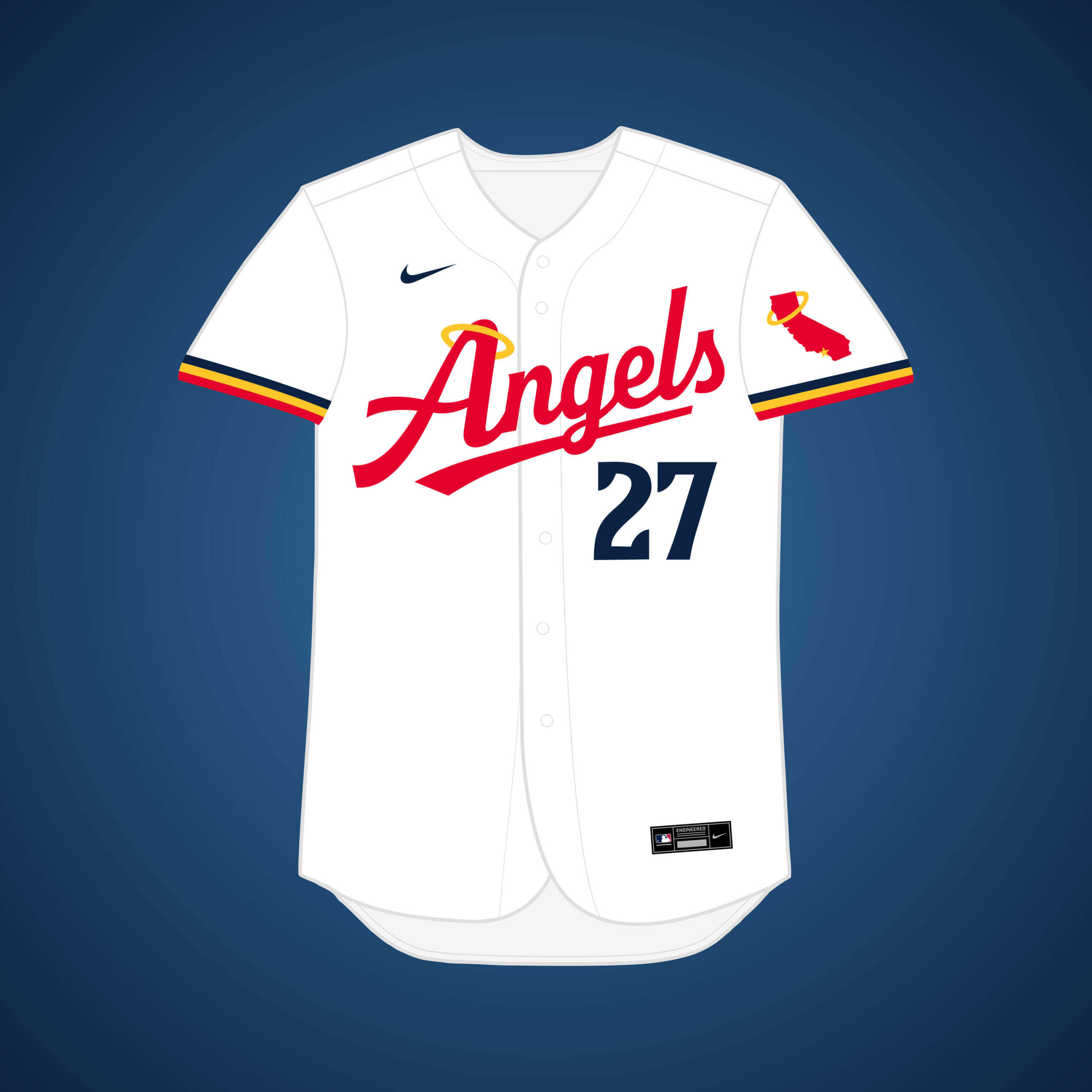 The Senators tried to move to LA in the early 50's, but after the Dodgers entered the race, they won out. This design incorporates elements of the Twins' (who the Senators became) new rebrand.
__________
What if… the Athletics relocated to Louisville?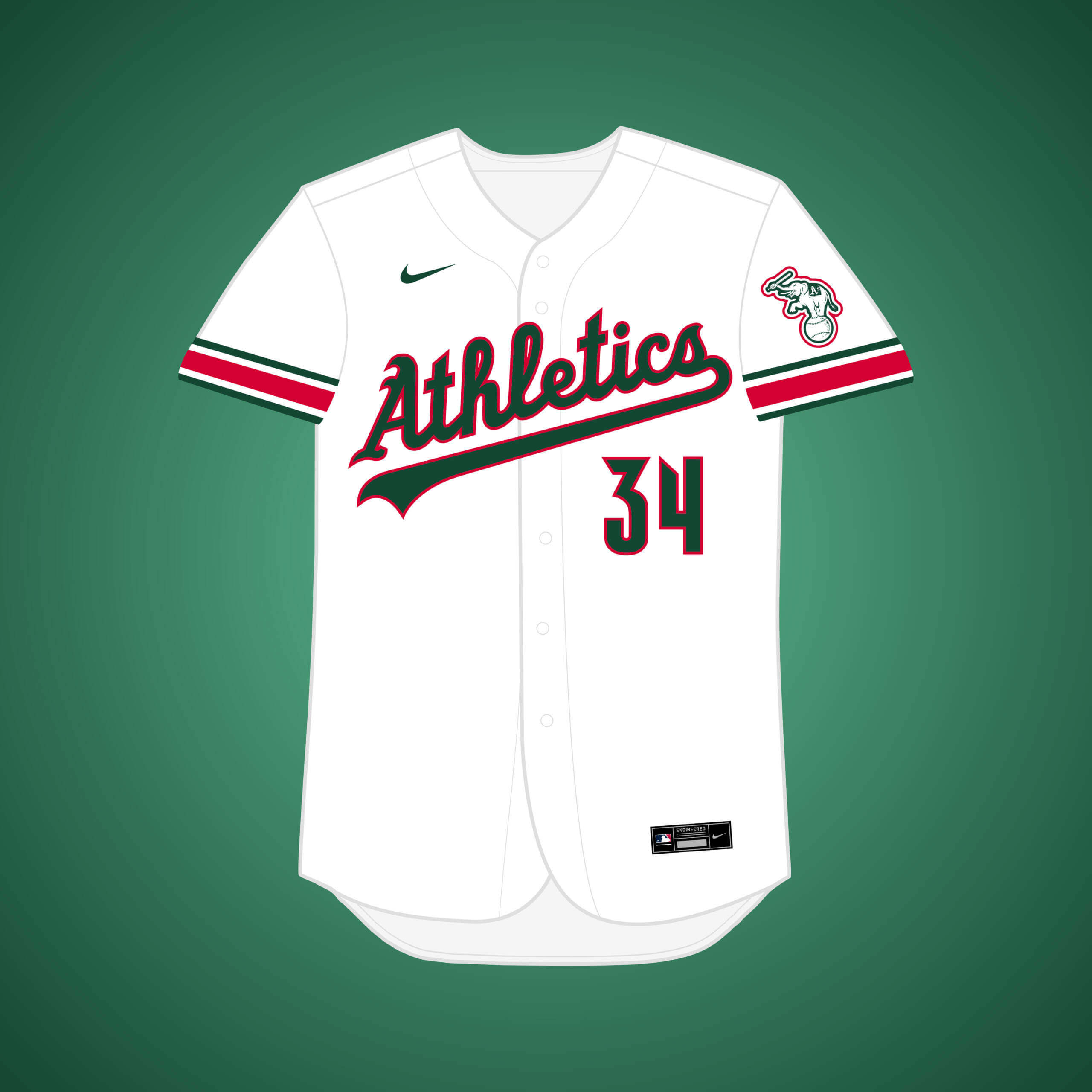 Charles Finley signed an agreement on a two-year lease in Kentucky, but AL owners rejected it on fears of only being temporary before another move to Oakland. Louisville red combines with A's forest green to make a unique look.
__________
What if… the Browns relocated to Miami (and changed their name)?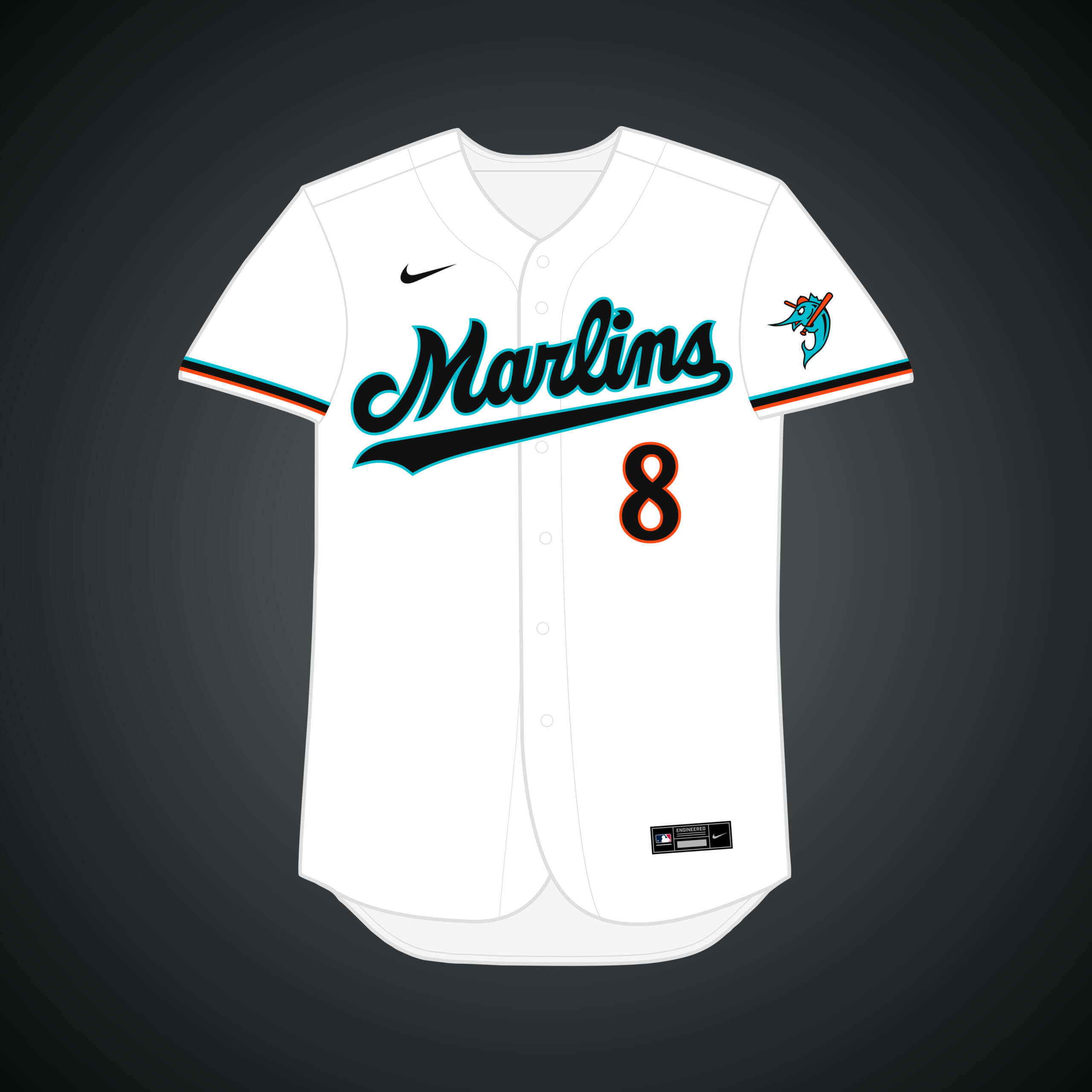 This one doesn't have as much solid evidence behind it, but St. Louis Browns owner Bill Veeck had history owning a team in Miami. The design combines Browns' style scripts with Orioles stripes & Miami colors.
__________
What if… the Athletics relocated to New Orleans?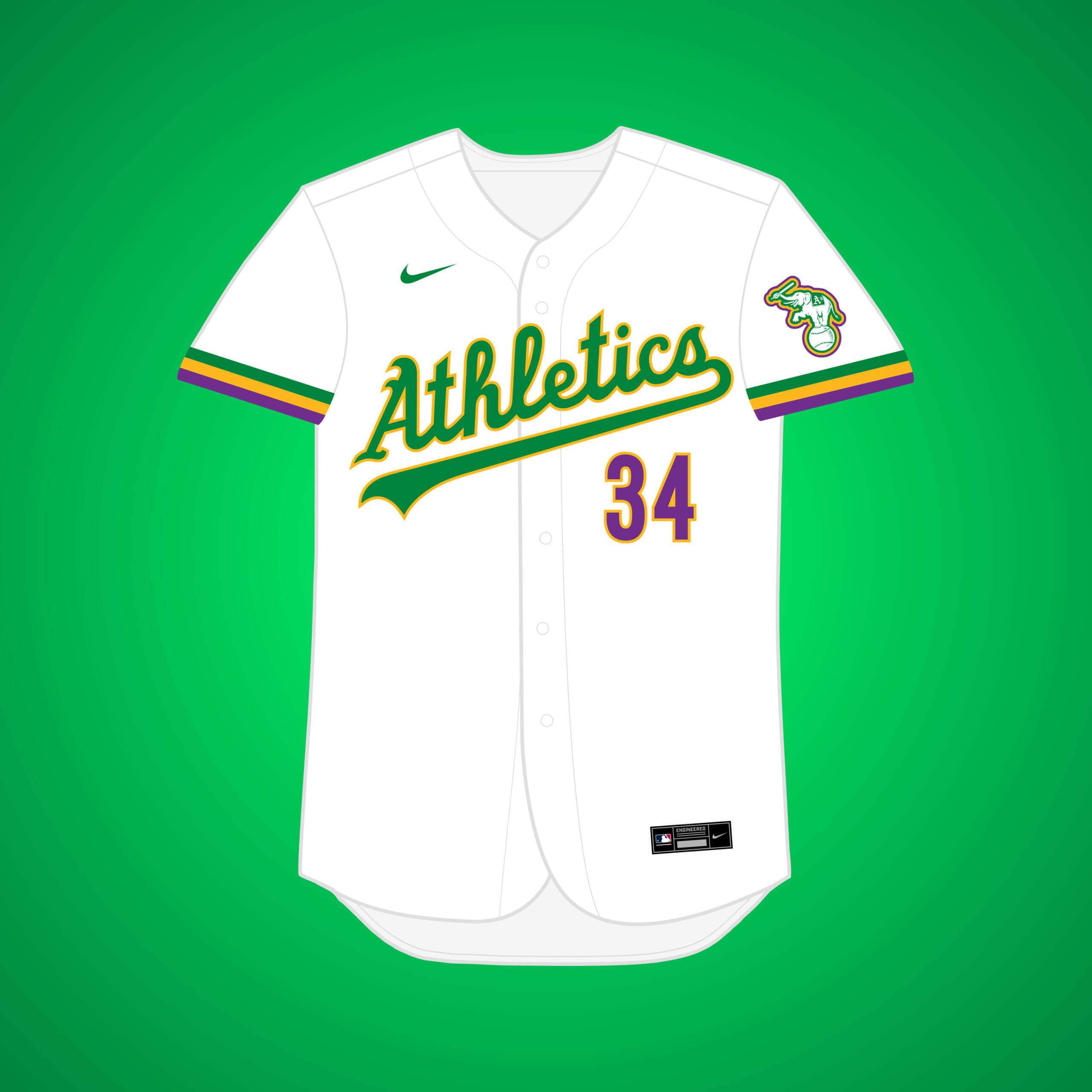 This one nearly happened in the late 70's, where the A's would have shared the Superdome with the Saints. I added purple to the classic green & gold to give a Mardi Gras theme.
__________
What if… the Pirates relocated to New Orleans?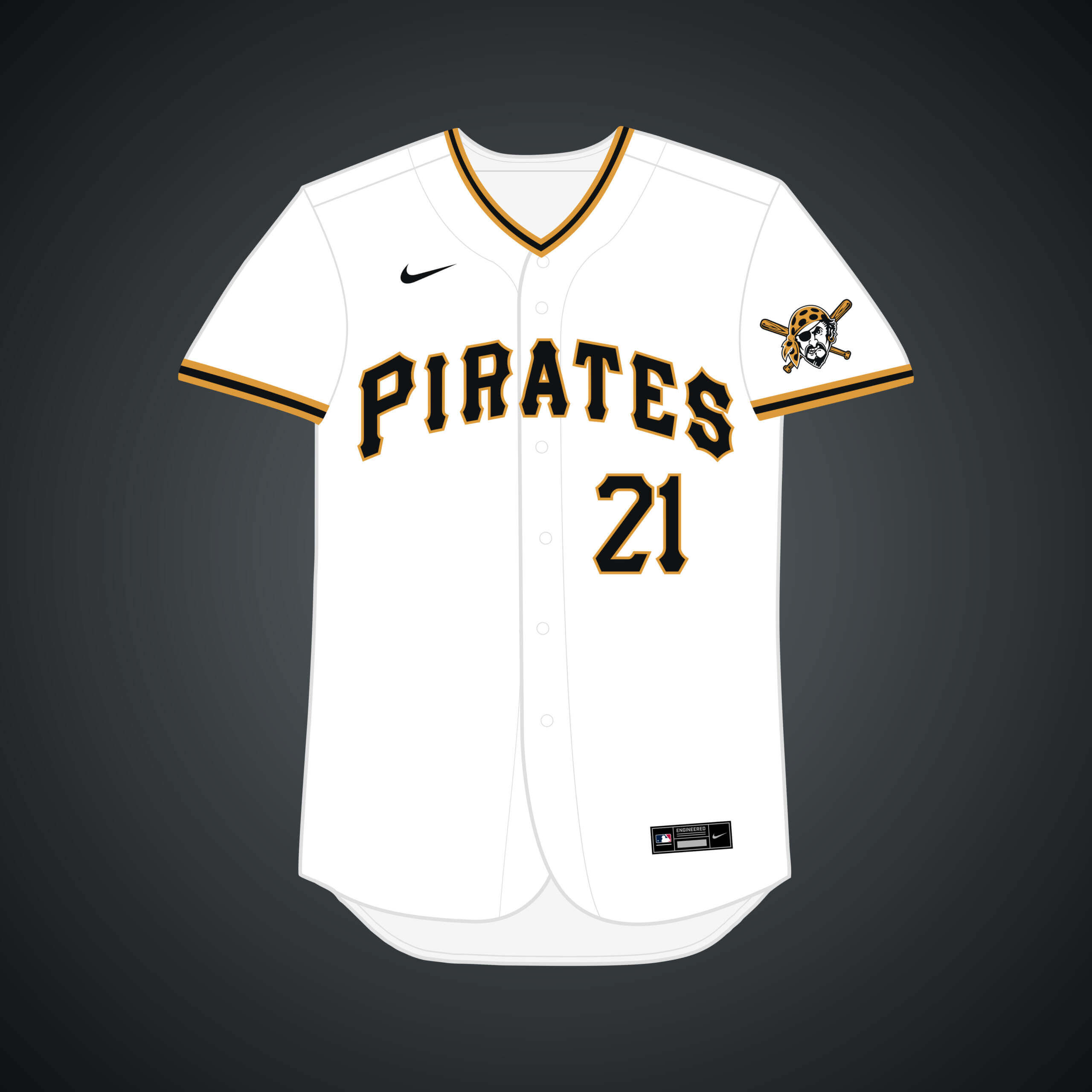 Negotiations happened in the early 80's, mostly as a bluff to convince Pittsburgh to get them a better stadium. I changed athletic gold to more of an old gold, akin to the Saints.
__________
What if… the Athletics relocated to Seattle?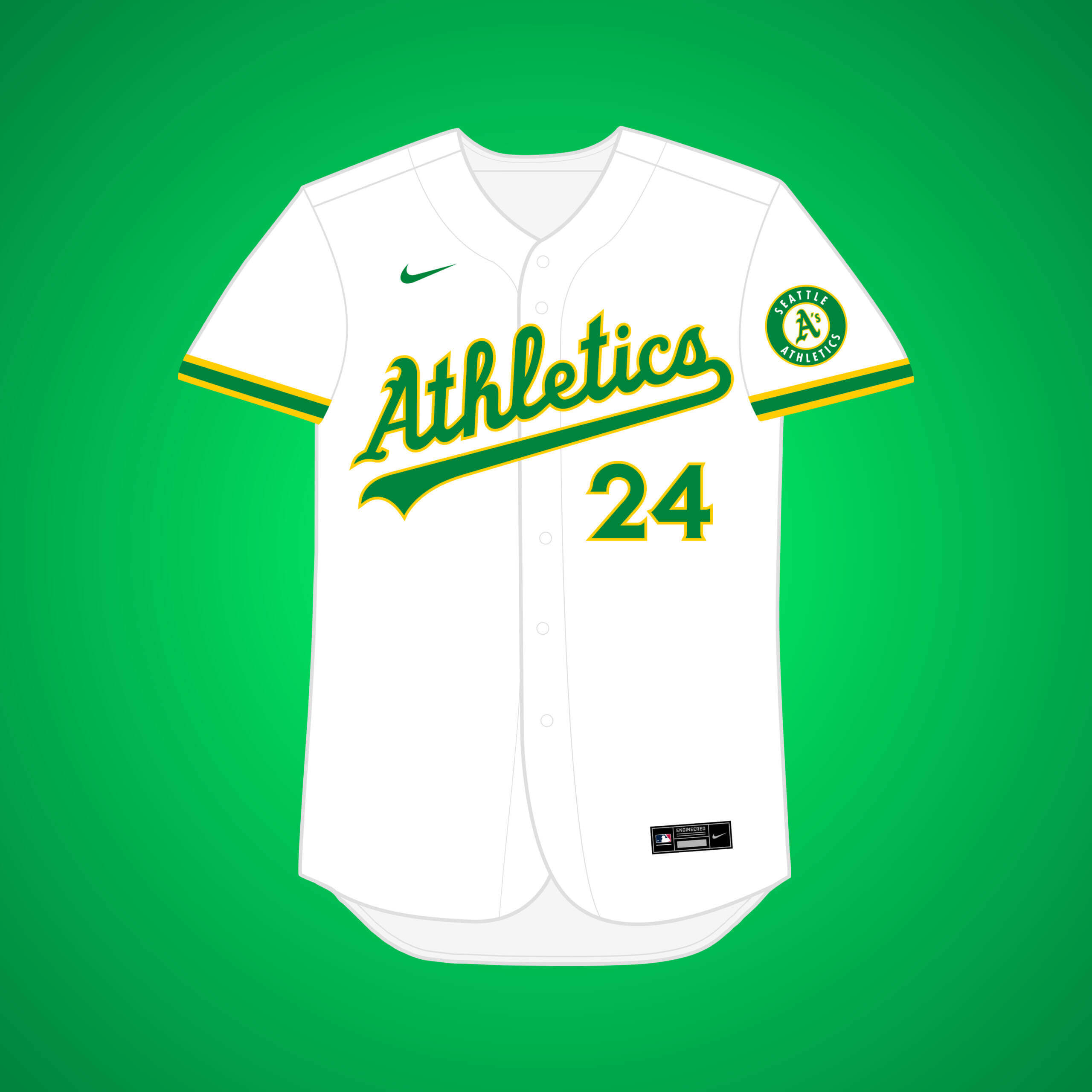 Owner Charles Finley liked the area. I brightened up the yellow to synchronize with Seattle's former (and hopefully future) basketball team.
__________
What if… the White Sox relocated to Seattle?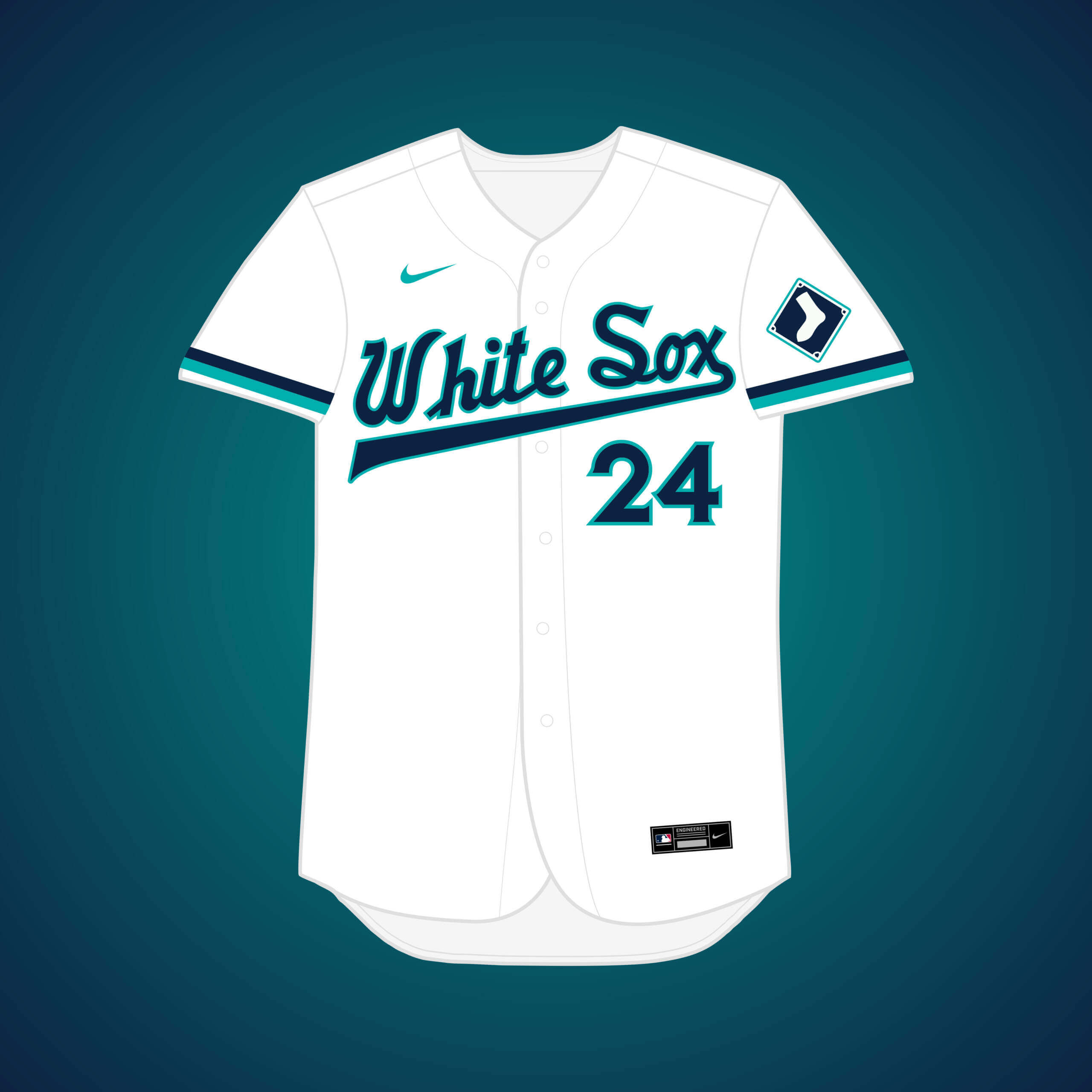 Another Seattle team, this would have been part of the deal in the 70's where the A's would move to Chicago, & the Sox would move out west. I combined the Sox' general aesthetic with the Mariners' now classic navy & teal. (Technically, the White Sox would've rebranded upon moving to Seattle and the A's were supposed to "become" the White Sox, but I figured that would be unnecessarily complicated, so I kept the names with the teams through the move.)
__________
What if… the Giants relocated to Tampa Bay?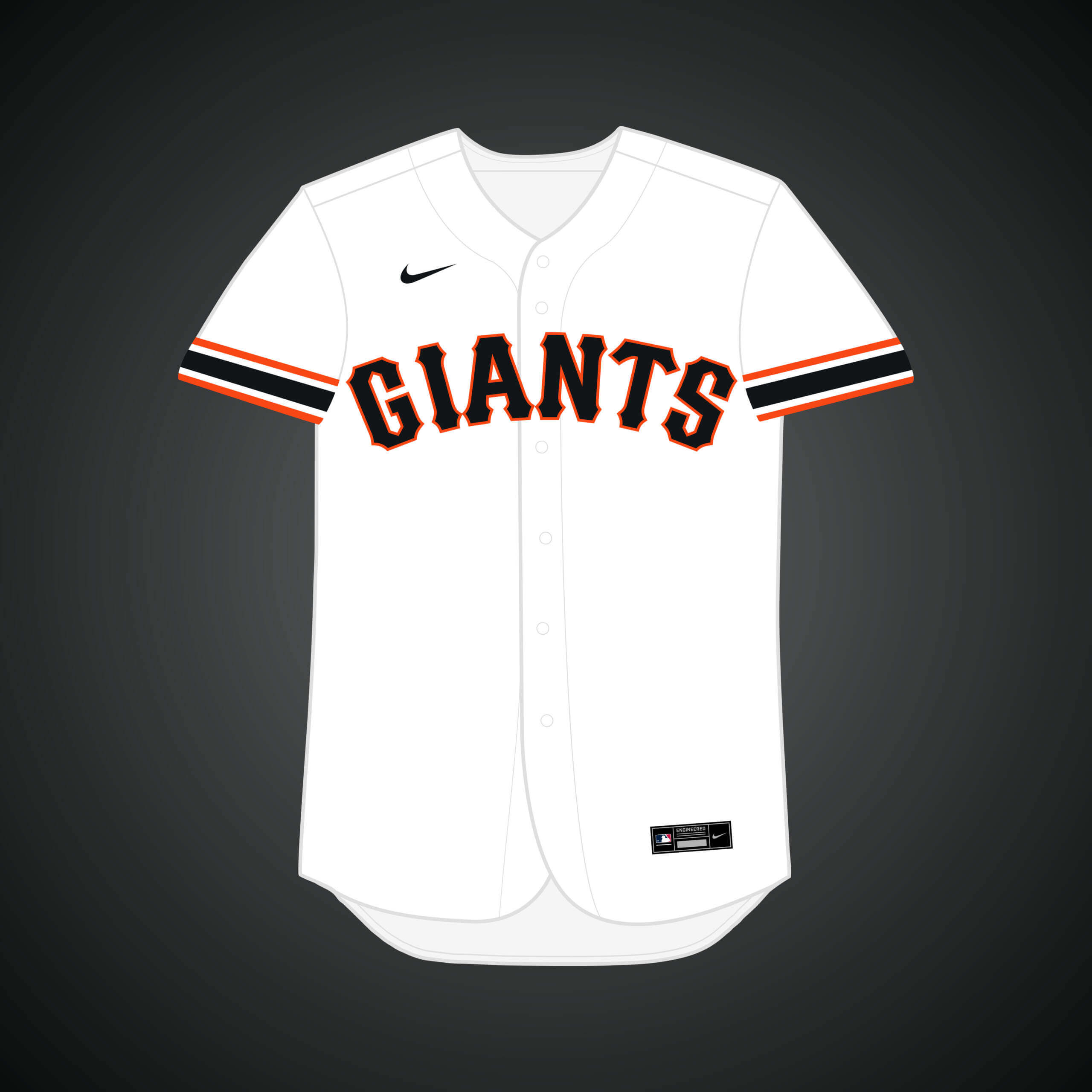 One of the more famous near-relocations, the Giants' owner agreed to a sale in 1992, but it was rejected by other NL owners. I kept the Giants' stripes from that era, but went back to the current, more classic-looking logos.
__________
What if… the Pirates relocated to Tampa Bay?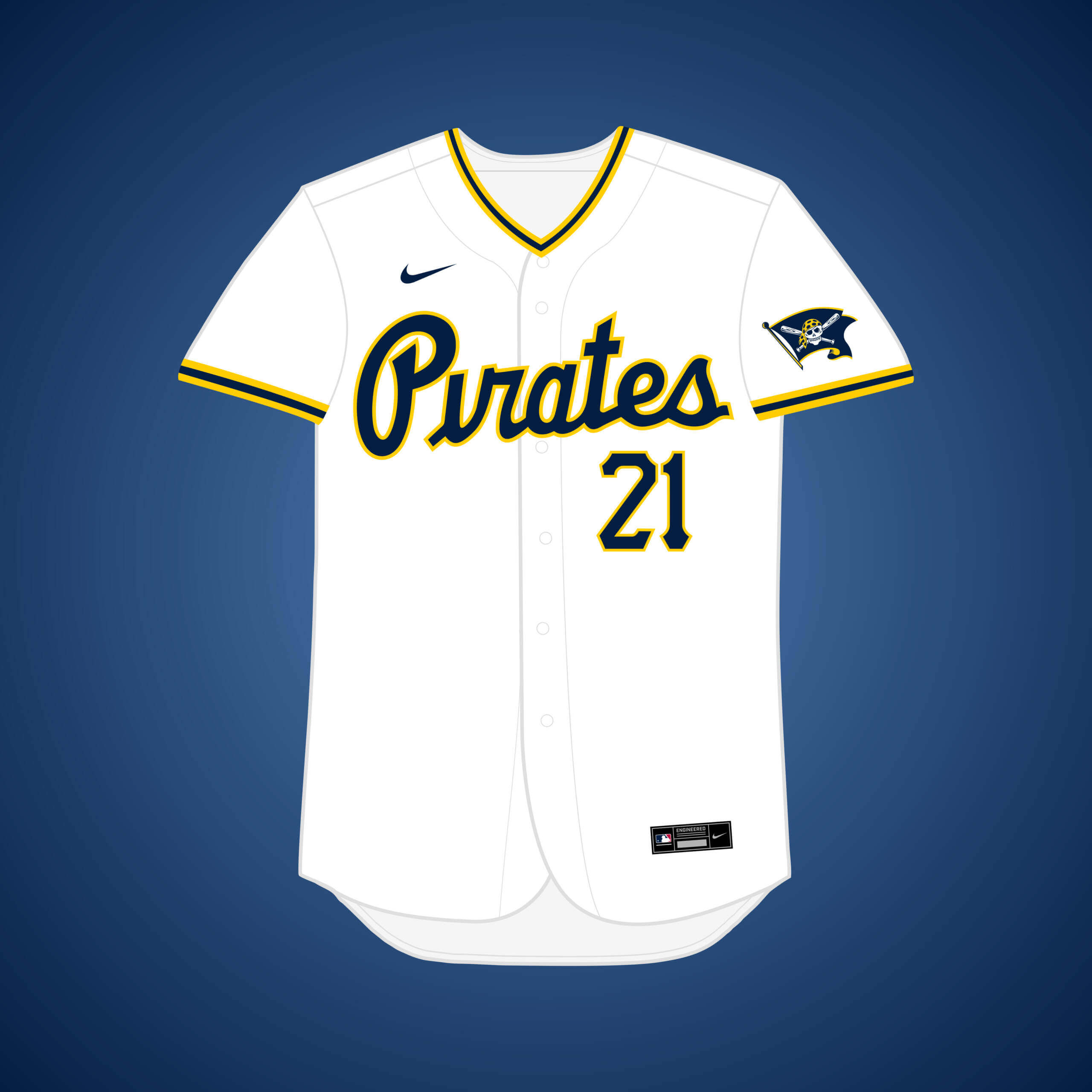 A lot of teams were looking at Tampa Bay in the 80's, and one of those teams was the Pirates. I replaced black with navy, added a "Pirates" script, and a skull-and-crossbones flag patch that syncs well with another Tampa team.
__________
What if… the Giants relocated to Toronto?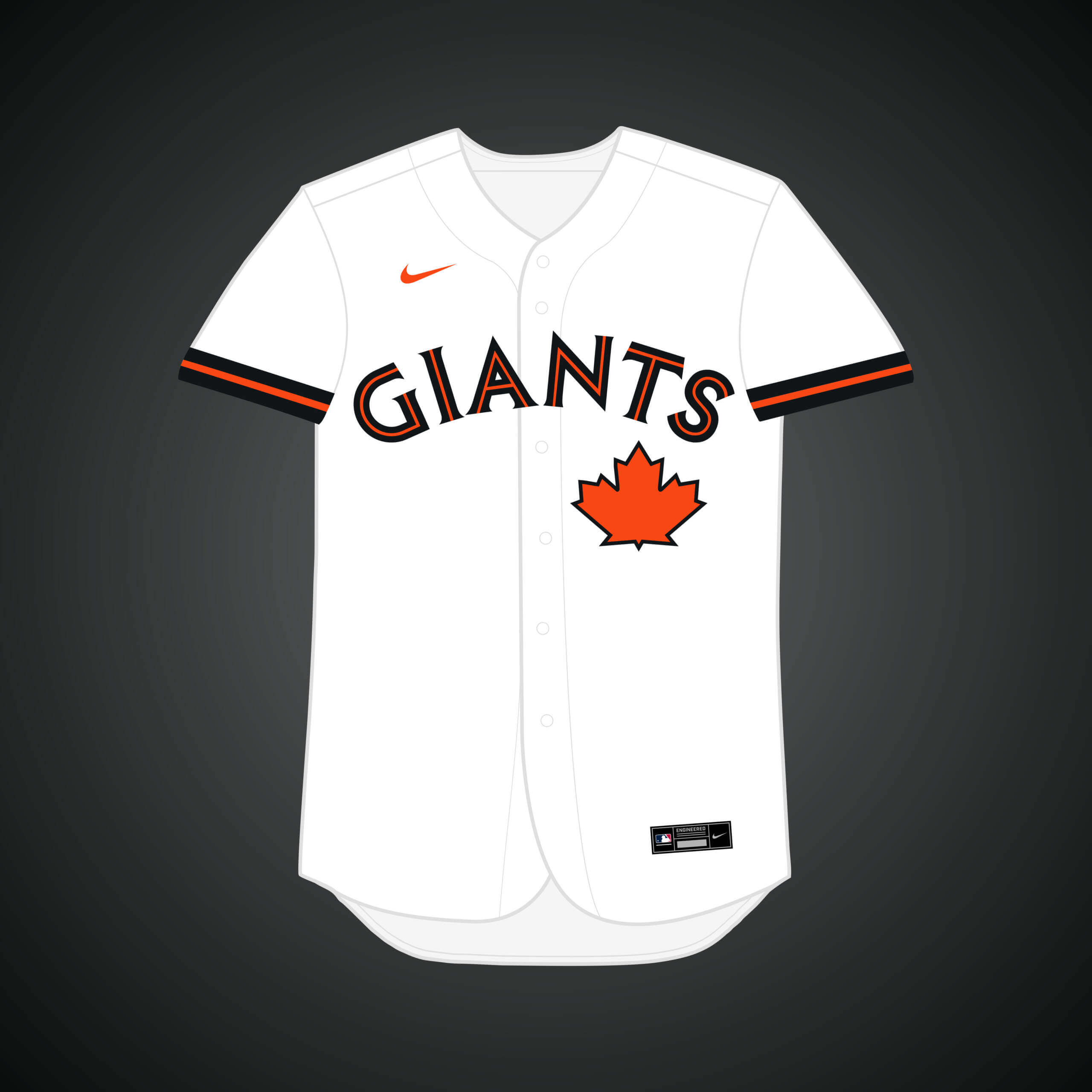 This was very close to happening in the mid-70's, to the point where a deal was agreed upon and prototype logos + a new color scheme (more on that later on) were generated. This design combines the Jays' font with the Giants' colors.
__________
What if… the Padres relocated to Washington (and changed their name)?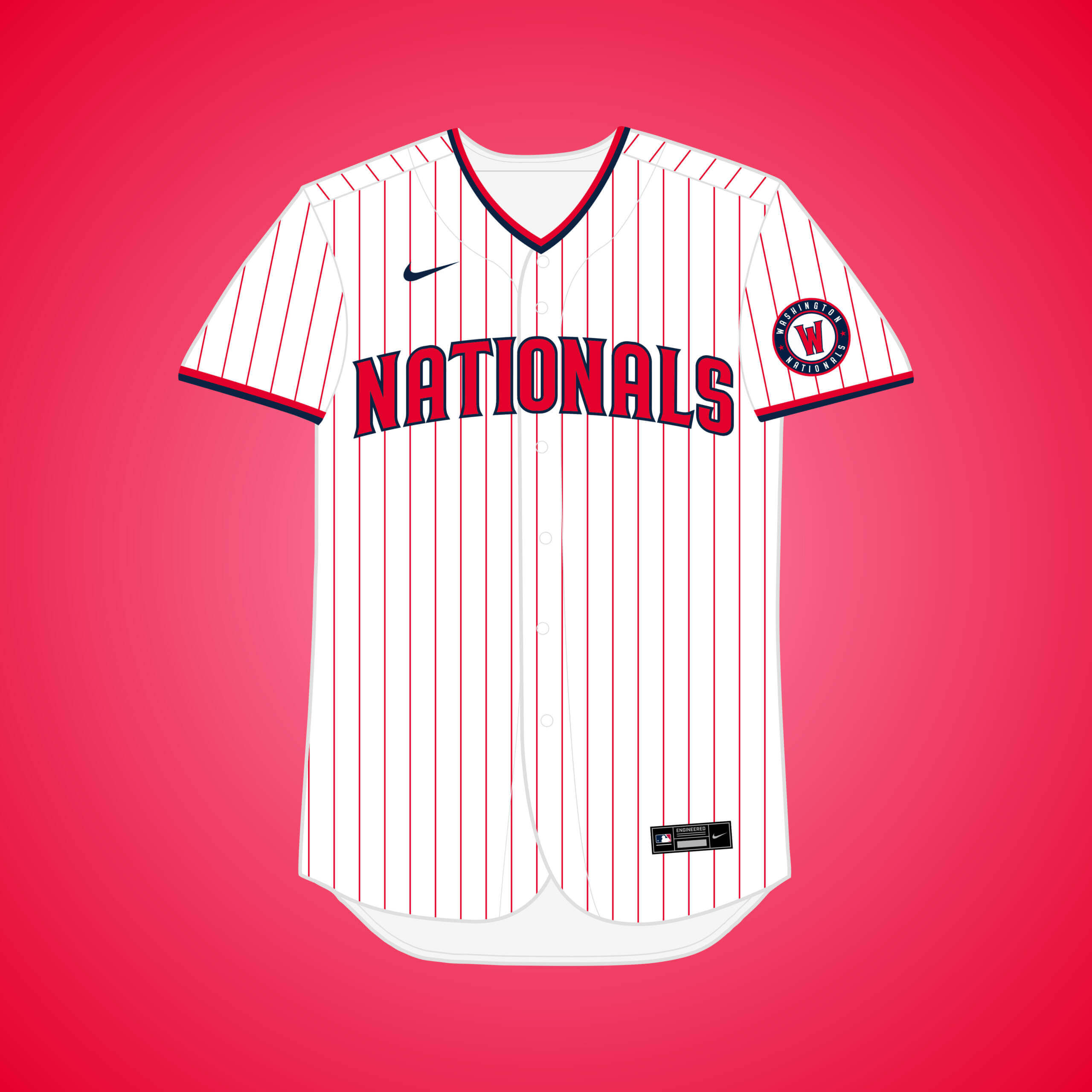 This was so close to reality in the 70's that baseball cards and a prototype uniform were made. I combined the Padres' 2020 rebrand aesthetic with a classic DC red white & blue.
• • • • •
Thanks Matthew! A lot of those relocations, as you point out, were if not in the development stages, certainly in the planning stages, and it would have been interesting what alternate uniforms would (or might) have been created with franchise moves. That was a really fun first look at what could have happened, and looking forward to your next sets down the road.