Welcome back, creamsicles — it's been a long time.
The Buccaneers this morning unveiled the much-anticipated creamsicle throwback uniforms that they'll be wearing this season. Although there was some speculation regarding what the combo would be, they ended up going with the most logical approach: orange jersey over white pants, with striped socks and the Bucco Bruce helmet to complete the look.
Here's a full-body shot (without pads, unfortunately), followed by the rear view: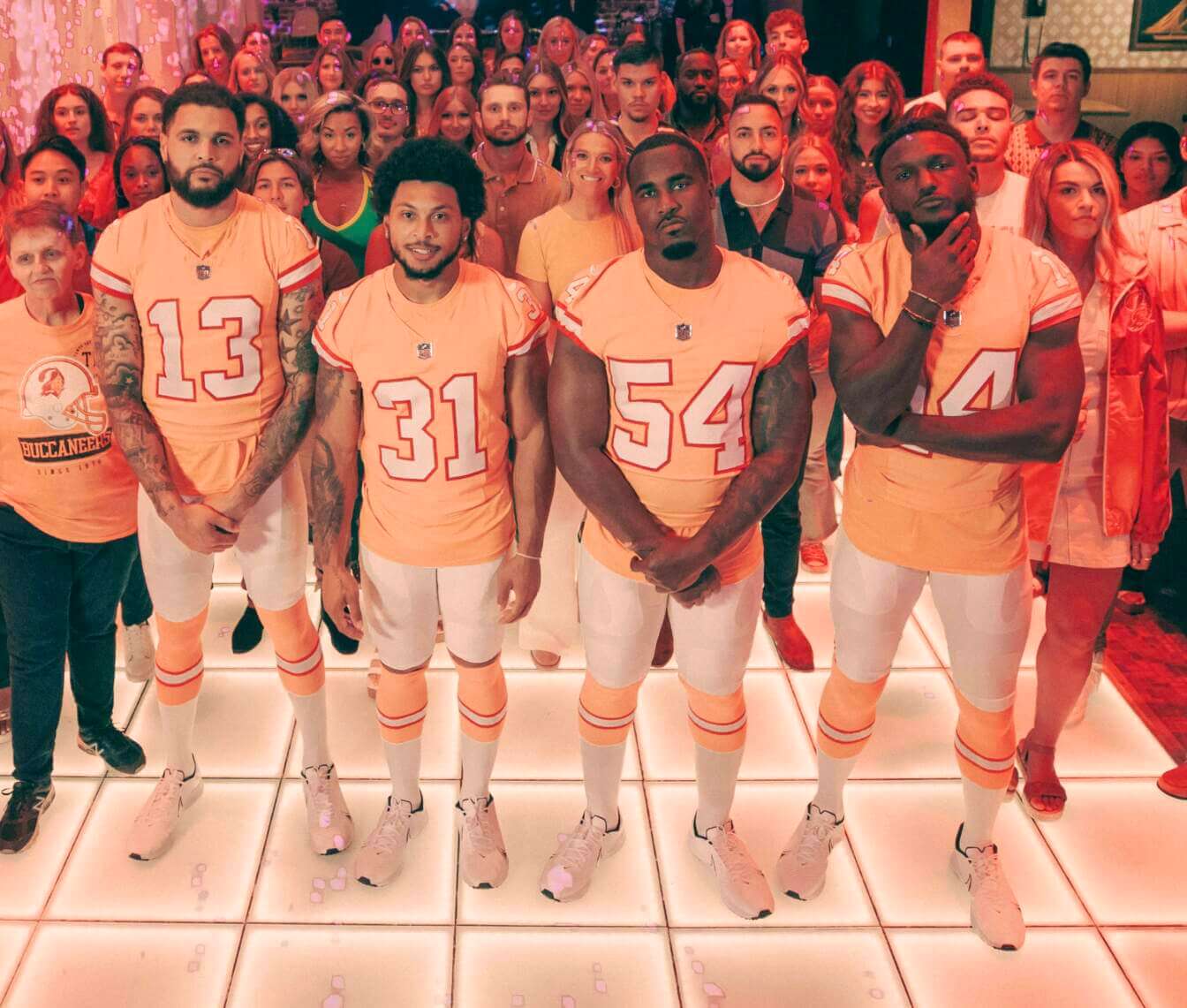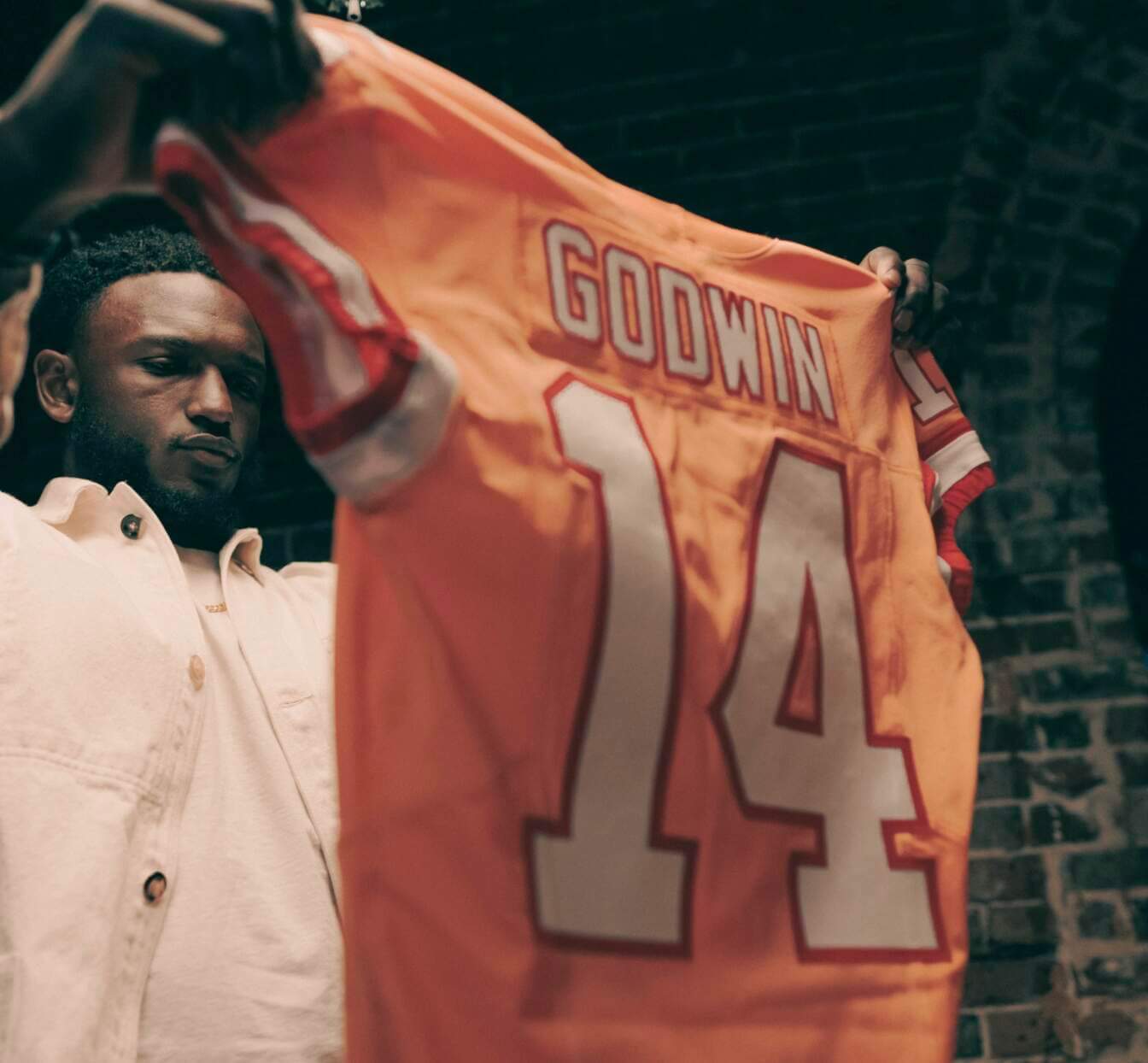 The Bucs originally wore these uniforms from 1976 through 1996 (here's a deep dive on that). They were also worn as a throwback from 2009 through 2012, but that came to an end in 2013 due to the NFL's then-new one-shell rule, which prevented the white throwback helmet from coexisting with the primary pewter helmet. The one-shell rule was lifted in 2022, paving the way for this new throwback.
Let's shift into FAQ mode:
When will the Bucs wear this uniform?
On Oct. 15, when they host the Lions.
They're allowed to wear a throwback more than once per season. Any chance that they'll add an additional retro game to the schedule?
I spoke yesterday with several members of the Bucs' front office. As of now, they're just planning for the one creamsicle game.
Will this uniform be used beyond this season?
Yes. Now that the helmet situation is no longer a problem, the Bucs plan to keep the creamsicles in their rotation going forward. Their plan is for the creamsicle identity to be a strong, distinct sub-brand within the team's identity, and to have it appeal both to longtime fans and newer/younger fans. It's worth noting that the Bucs will have their 50th season in 2025 and their 50th anniversary in 2026. It's not yet clear which one they'll be celebrating, but it's a safe bet that the creamsicles will figure prominently in their plans.
Any chance that they'll ditch the pewter and go creamsicle full-time?
Never say never, I suppose, but that is not something they're currently contemplating.
Have they made any changes to the uniform design?
The throwback is being rendered in Nike's newest template, so it has the newfangled jersey collar, the new seams, and so on. But aside from that, the Bucs people told me that they tried to stay "true to form," and it looks to me like they succeeded. No small wordmark added to the jersey chest, no metallic flake added to the white helmet shell — just the basic design.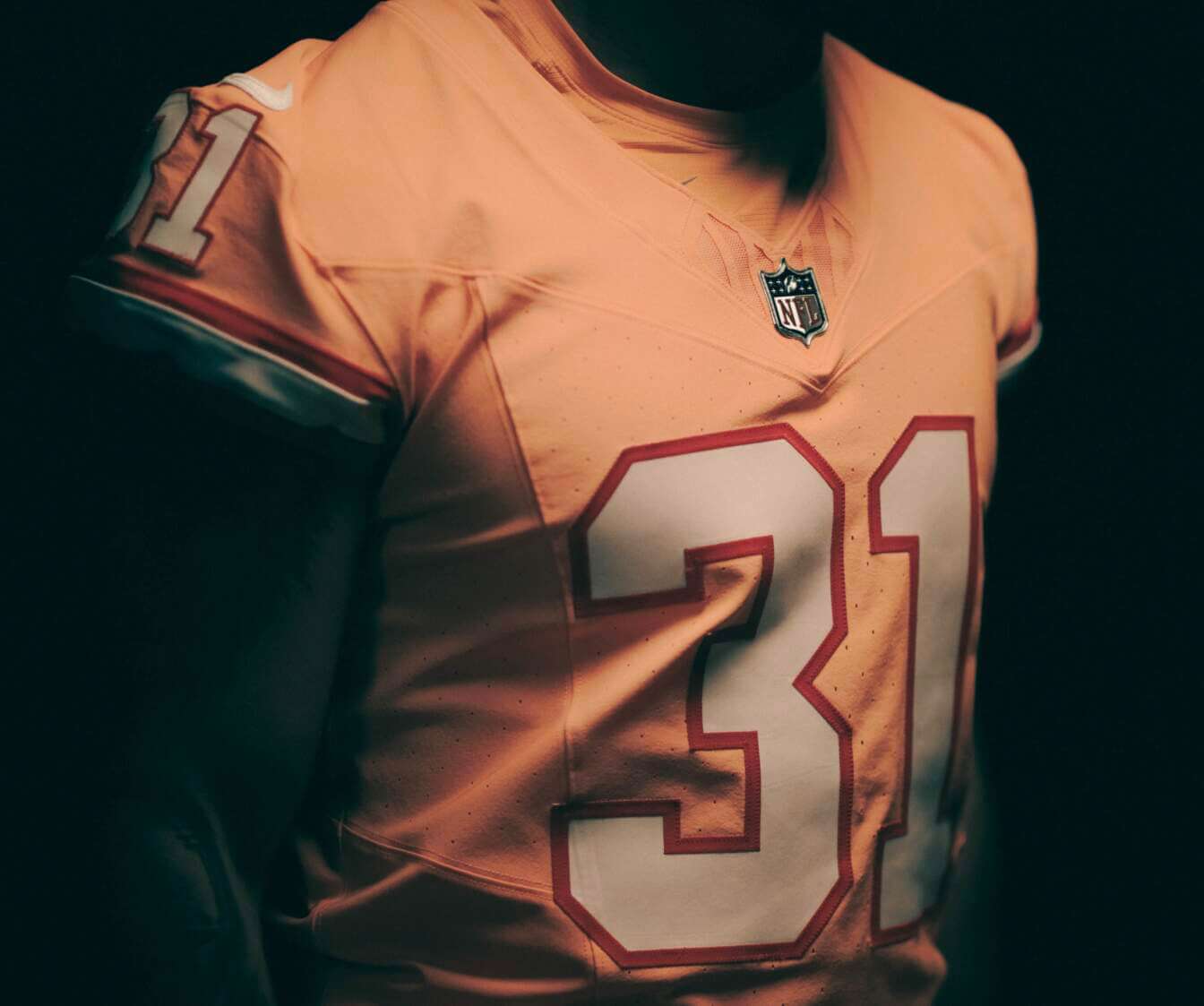 Is the throwback supposed to represent any specific year?
The Bucs say this uniform represents the team's creamsicle era and isn't tied to any one season. Technically speaking, the striped socks were worn only in 1976, so I suppose you could say the uniform represents that year. But on the other hand, the orange jersey doesn't represent 1976, because the Bucs didn't wear orange jerseys during the regular season that year! Overall, this uni is more about the team's heritage and DNA than a specific season.
Linebacker Lavonte David has been with the team since 2012, which is when they wore the previous round of creamsicle throwbacks. He saw the new throwbacks last month and said, "They're not like the ones I wore in 2012 at all … You should be in for a surprise." But these look almost exactly like the ones from 2012! Was that just a fake-out?
The Bucs folks tell me that they were surprised by that quote as well. It turned out that David was just referring to the new Nike template/fabric/etc.
The one-shell rule was lifted in 2022. Why did they wait until 2023 for the throwback?
Back in March of 2022, the team said, "Due to global supply chain challenges, we will have to wait one more year than hoped. This is the earliest that Nike can finish production of the orange uniforms." In other words, Nike couldn't get retail jerseys made quickly enough to support a 2022 on-field rollout. When I asked the Bucs folks if they considered going ahead with the on-field throwbacks in 2022 anyway, even without corresponding retail merch, Chief Commercial Officer Atul Khosla said, "We want to get this right. It's a deep thought process — we're building a brand here, not just launching a jersey. I'm not sure we were ready with all of that last year, but we definitely are this year."
What is all that brand-building going to entail?
Expect them to lean in hard on the creamsicle angle, including creamsicle-wrapped cars from Ford, creamsicle whiskey from Jameson, and creamsicle-themed Budweiser throwback cans. (I've been assured that the beer itself will not be orange.) Also, did you know that Aug. 14 is National Creamsicle Day? You will.
Anyway, that stuff doesn't really concern us so much — we're more interested in the uniforms, and the Bucs appear to have gotten those right. Well done!