[This post is part of Uni Watch Positivity Week. You can learn more about that here, and you can see all the UWPW posts here. — PL]
In the latest development from what has become a very busy day for NFL news, the Cleveland Browns have announced the winning design for their latest "dawg" logo. The new logo, shown above, was one of two finalists that were voted on by fans and team personnel. It is the third canine logo that the team has had over the past two decades: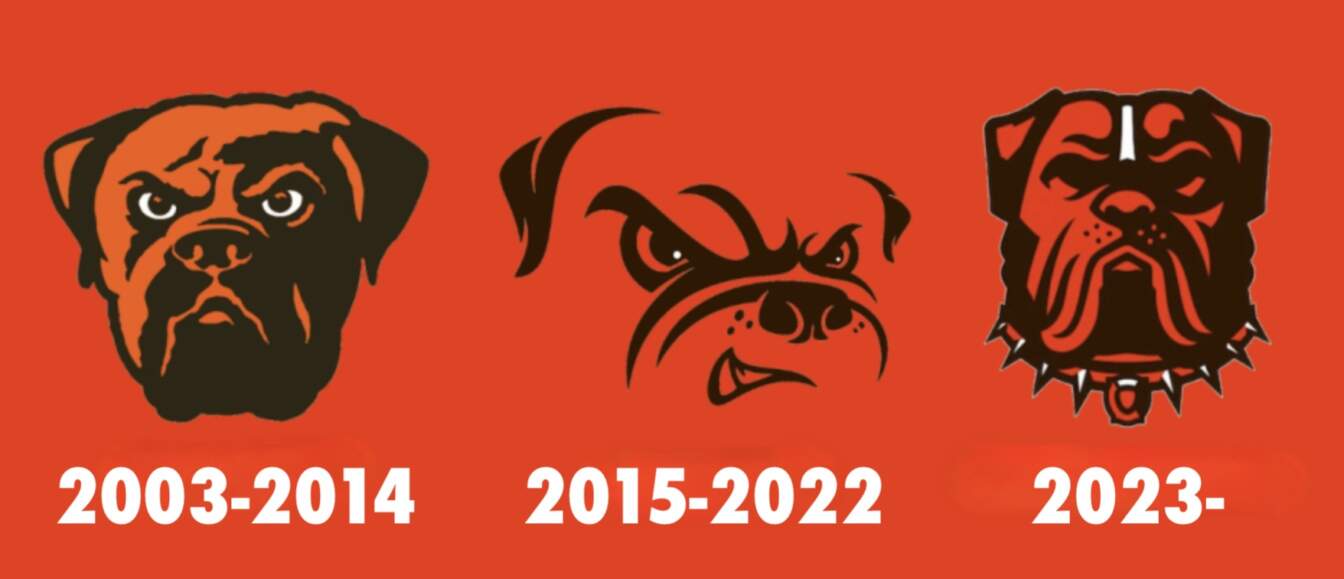 The logo, which depicts a bullmastiff, was created by graphic designer Houston Mark (what a perfect name for a logo designer!), who loaded up the new dawg with lots of hidden details. Here's a crib sheet: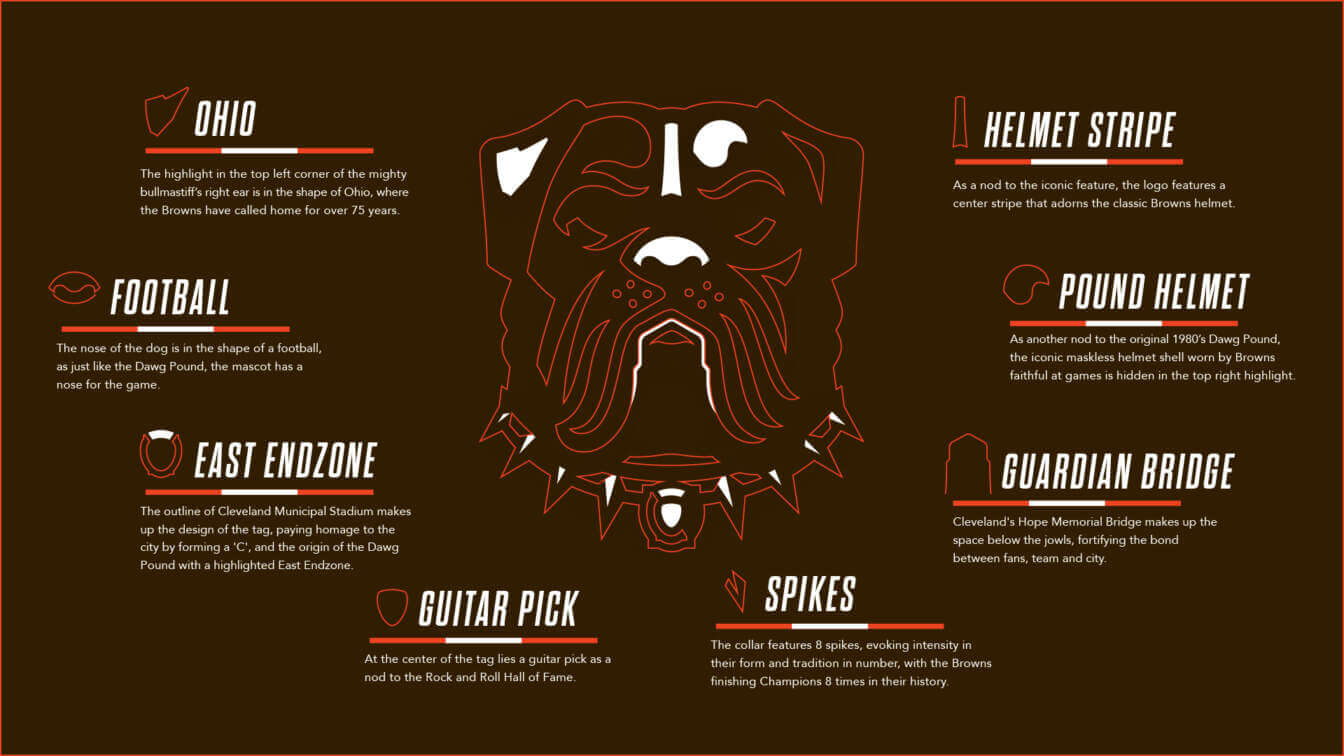 According to the team's announcement, the new logo "will be prominently displayed in future merchandise and other team uses." No word yet if that might include appearing at midfield or in the end zone, but I wouldn't bet against it.
The lineage of the Browns' canine logo can be traced back to defensive back Hanford Dixon, who in 1985 dubbed himself and his defensive teammates as "dawgs." The players would often bark after a sack or a big play, and fans began barking along, which eventually prompted Dixon and fellow defensive back Frank Minnifield to hang a "Dawg Pound" banner in front of the bleachers at Cleveland Stadium. The name stuck, although it would take another 18 years before the team actually commissioned a dawg logo, which designer Todd Radom based on his own pet bulldog.