When the Lions unveiled their 90th-season patch earlier this week, they arguably buried the lede by showcasing the patch on a new jersey tailoring template. The new template, which is called the Vapor Fusion, includes some seams in different places than we've seen before, but the biggest and most noticeable change is to the collar, which now looks a bit like a bat signal. Here's a comparison of the old and new collar designs: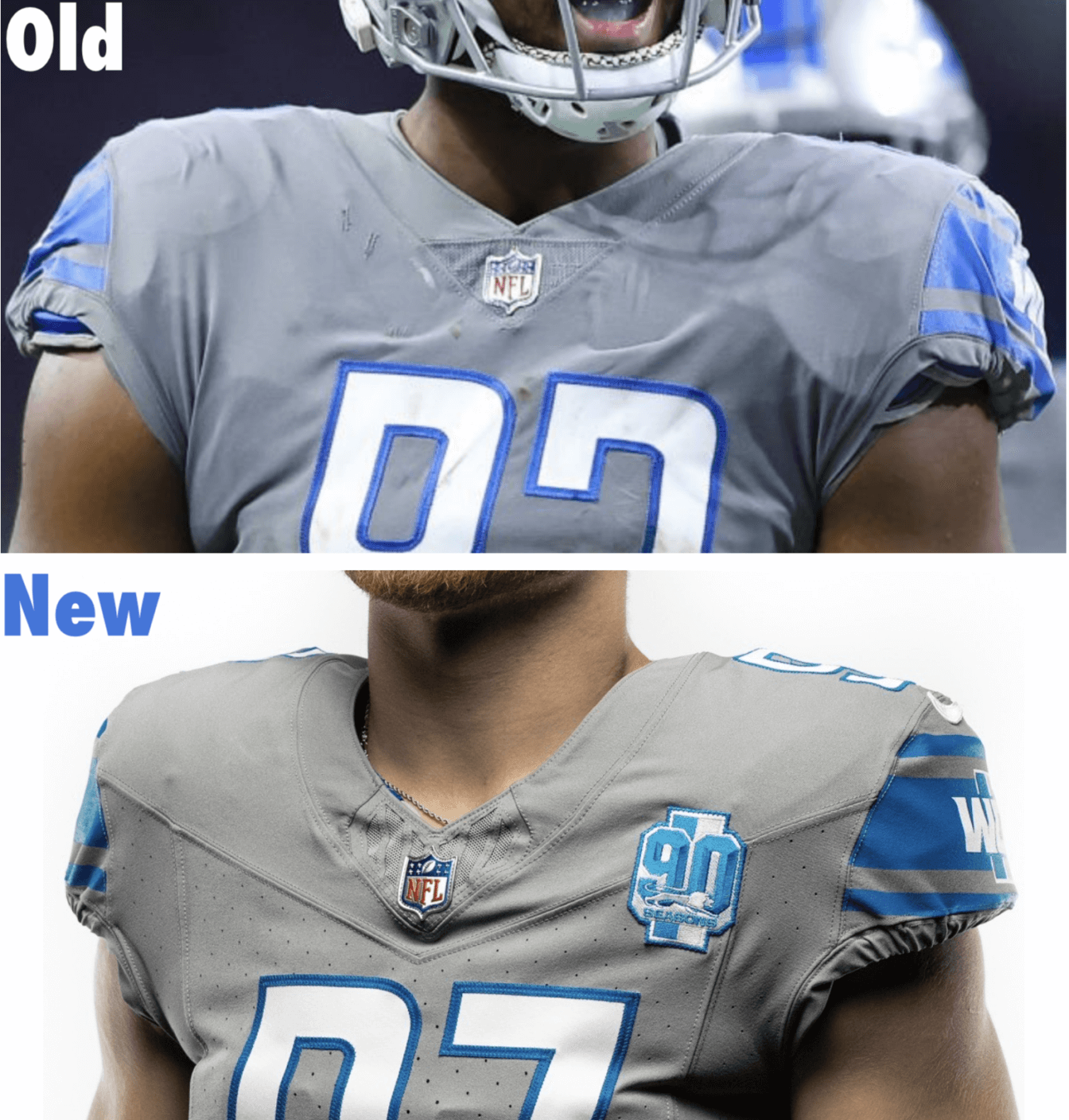 While this template is new to the NFL (or at least mostly new to the NFL, as I'll explain in a minute), it has been worn for several years in college football, most notably by, of course, Oregon, which is the school Nike often uses to showcase new innovations. Oregon began using this template in 2019. Here are some views of how it looked in that season and 2020:
In 2021, Nike tweaked the collar to make it look more feathered or wing-like:
In addition, two schools participating in last season's College Football Playoff games — Ohio State and Georgia — wore the new template in their CFP games. Here's Ohio State:
The bat signal was harder to discern in Georgia's thick black collar, but it was there:
In addition, this template has had a cameo in the NFL. It happened in 2020, when a few Seattle players quietly began wearing the new format during the team's final few games. Here's how that looked:
———
I think that covers it. Have I overlooked any other teams that have used this template?
Overall: I'm not a fan of this collar. It's not as bad as the dreaded Flywire, but it's still an unnecessary visual distraction. And the old collar, with the NFL logo sitting within a triangle, looked so simple and clean — I'll miss it.
Or at least I'll miss it for the NFL teams that switch over to the new template. It's not yet clear how many teams will be doing that, but we'll probably find out at the draft, as players pose with their jerseys.