Good morning! That was a pretty good game, right? Also a pretty good-looking game. There wasn't a whole lot going on uni-wise, but here are some notes and observations:
As we've discussed before, KC is probably the most sock-inconsistent team ever to appear in a Super Bowl. Some players wore their sock striping up high, some down low, and some in between; some wore the striping at full width, others as just a sliver:
Defensive back Deon Bush added to the lower-leg confusion by going rogue with red socks: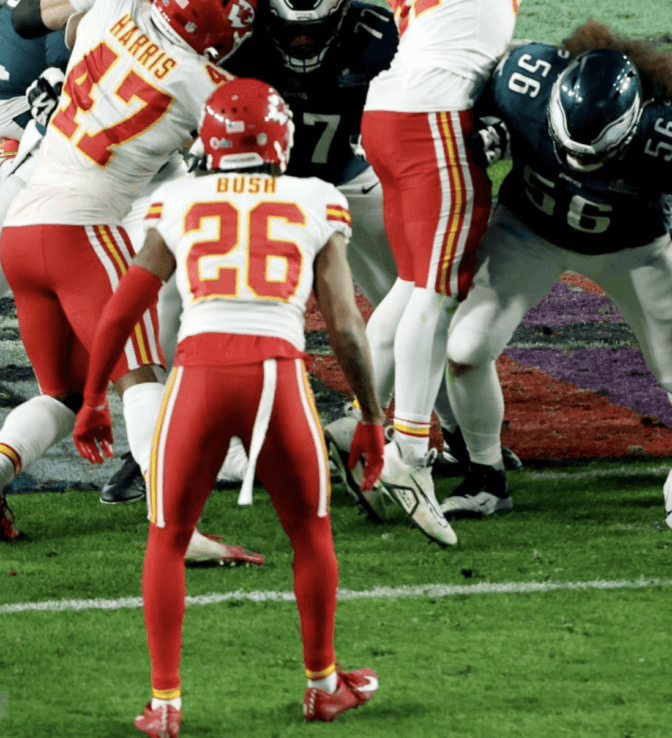 And then there was defensive lineman Carlos Dunlap, who wore red in the first half and went bare-legged in the second half: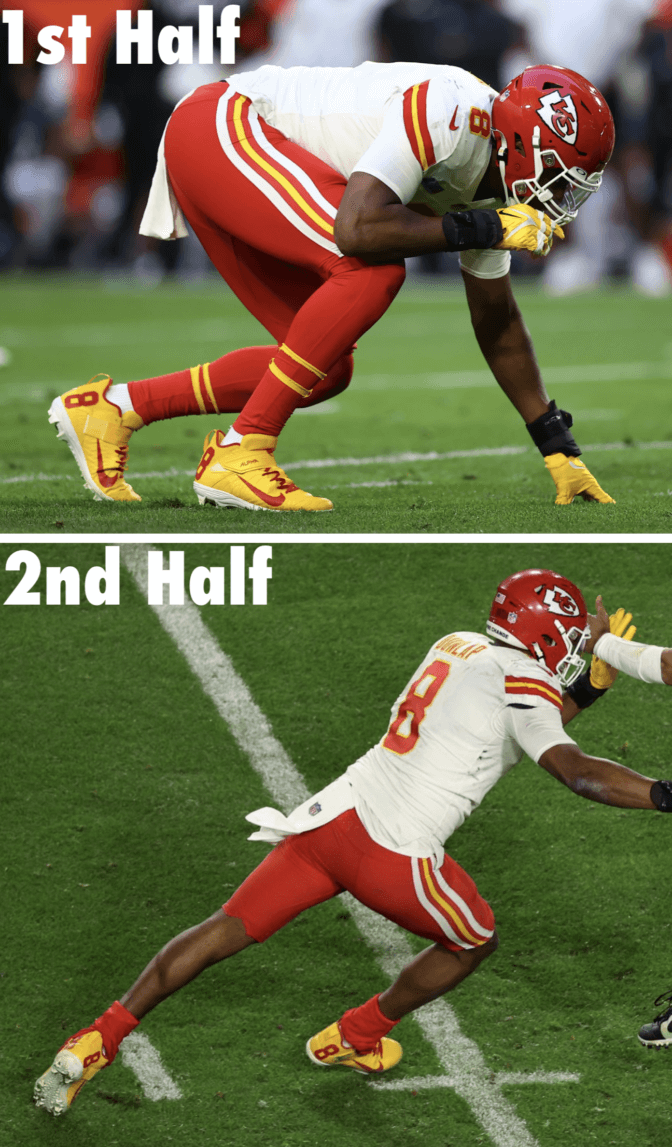 The Eagles had some sock-consistency issues of their own. While most of them went with solid-white hose (first photo), defensive lineman Josh Sweat wore black (second), and fellow defensive lineman Ndamukong Suh supplemented his whites with ankle-length blacks (third):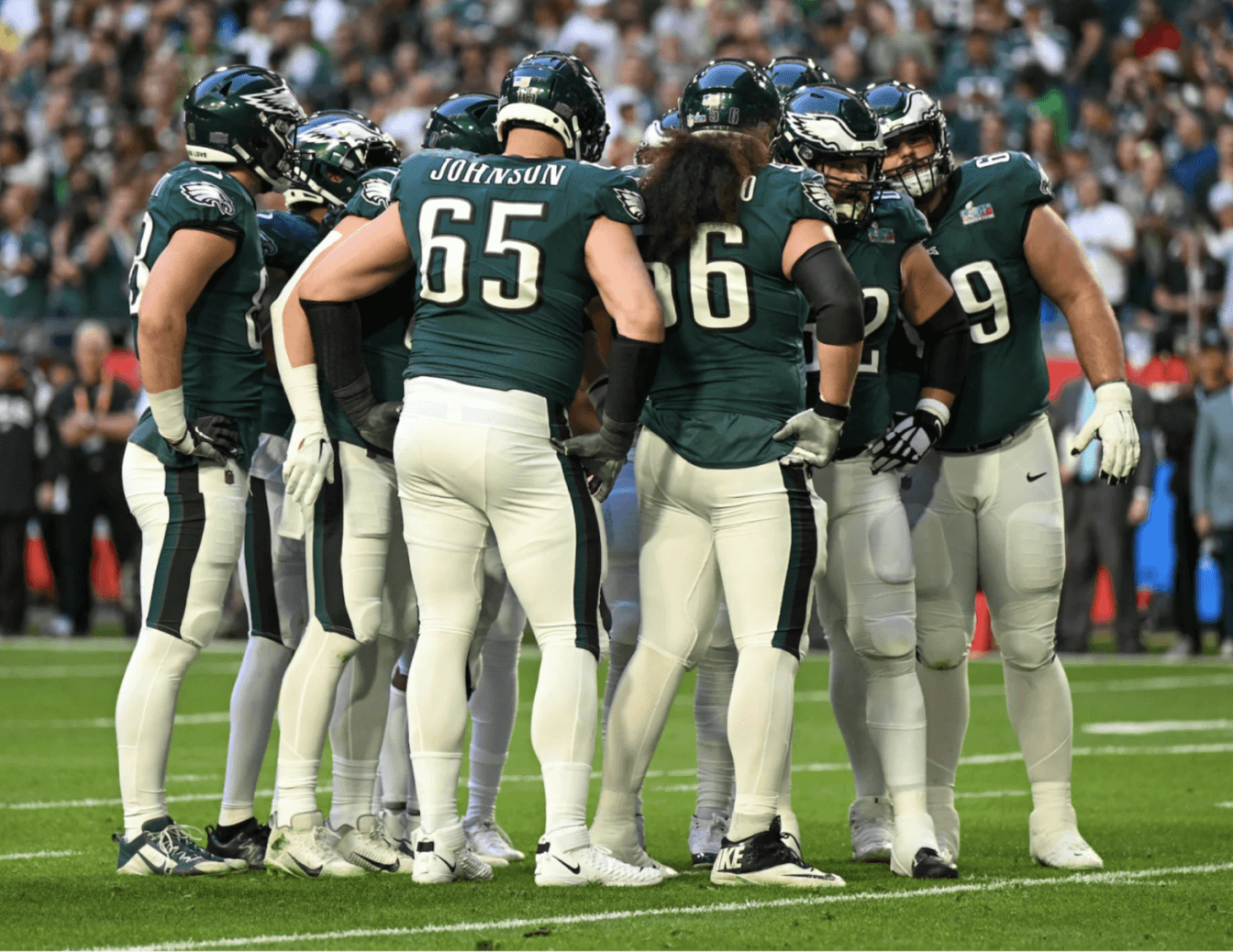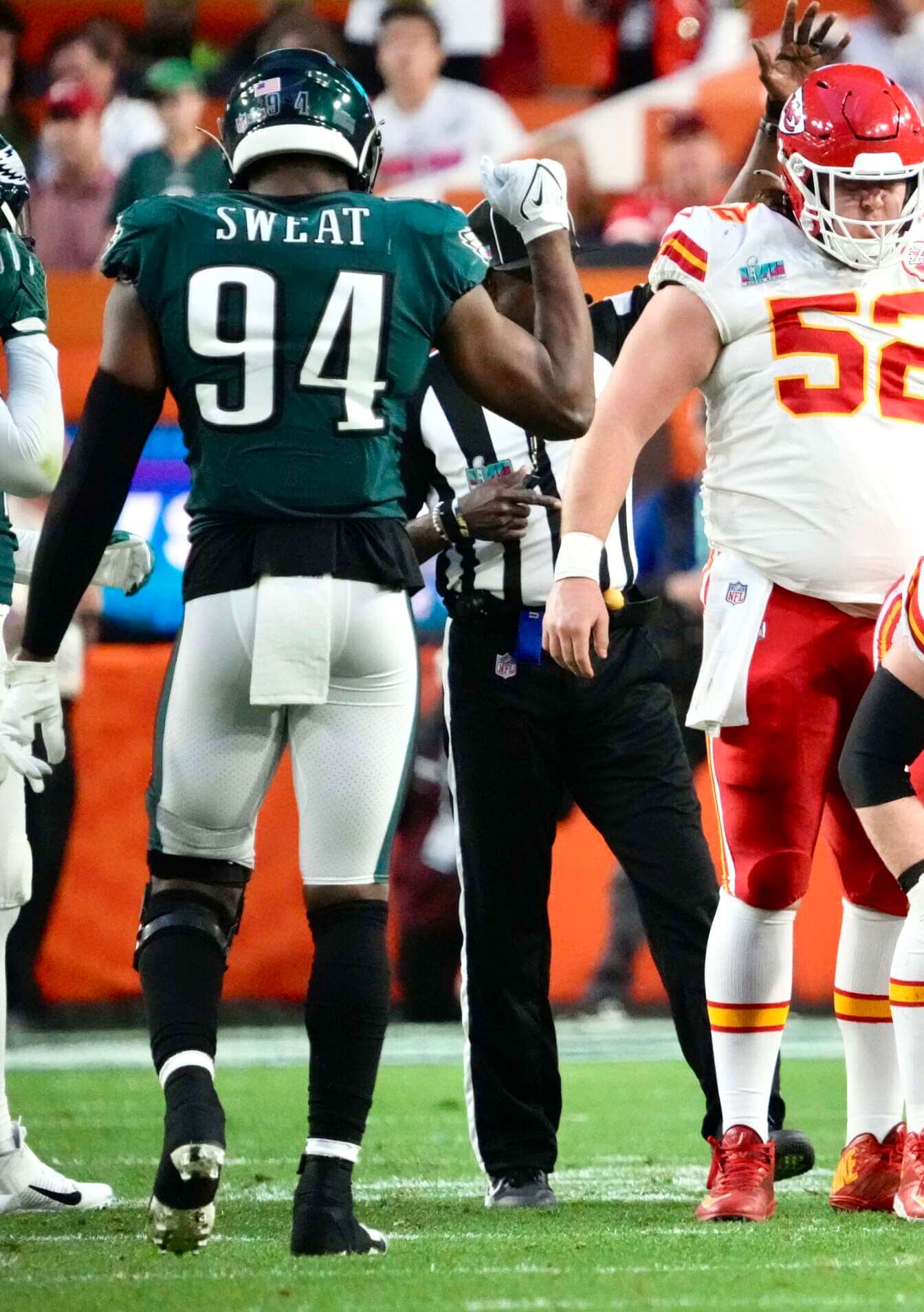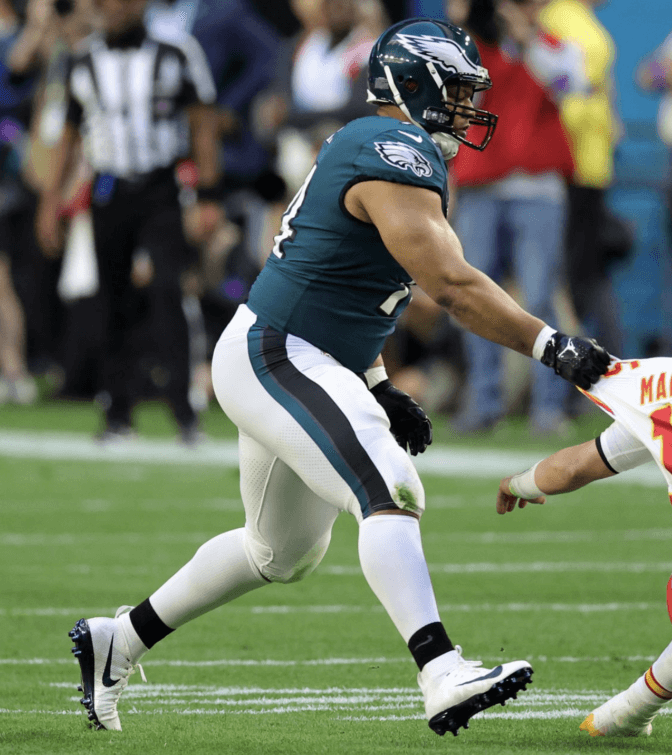 Field conditions were poor, with lots of players losing their footing, so several Philly players changed cleats during the first half. It was most apparent on quarterback Jalen Hurts: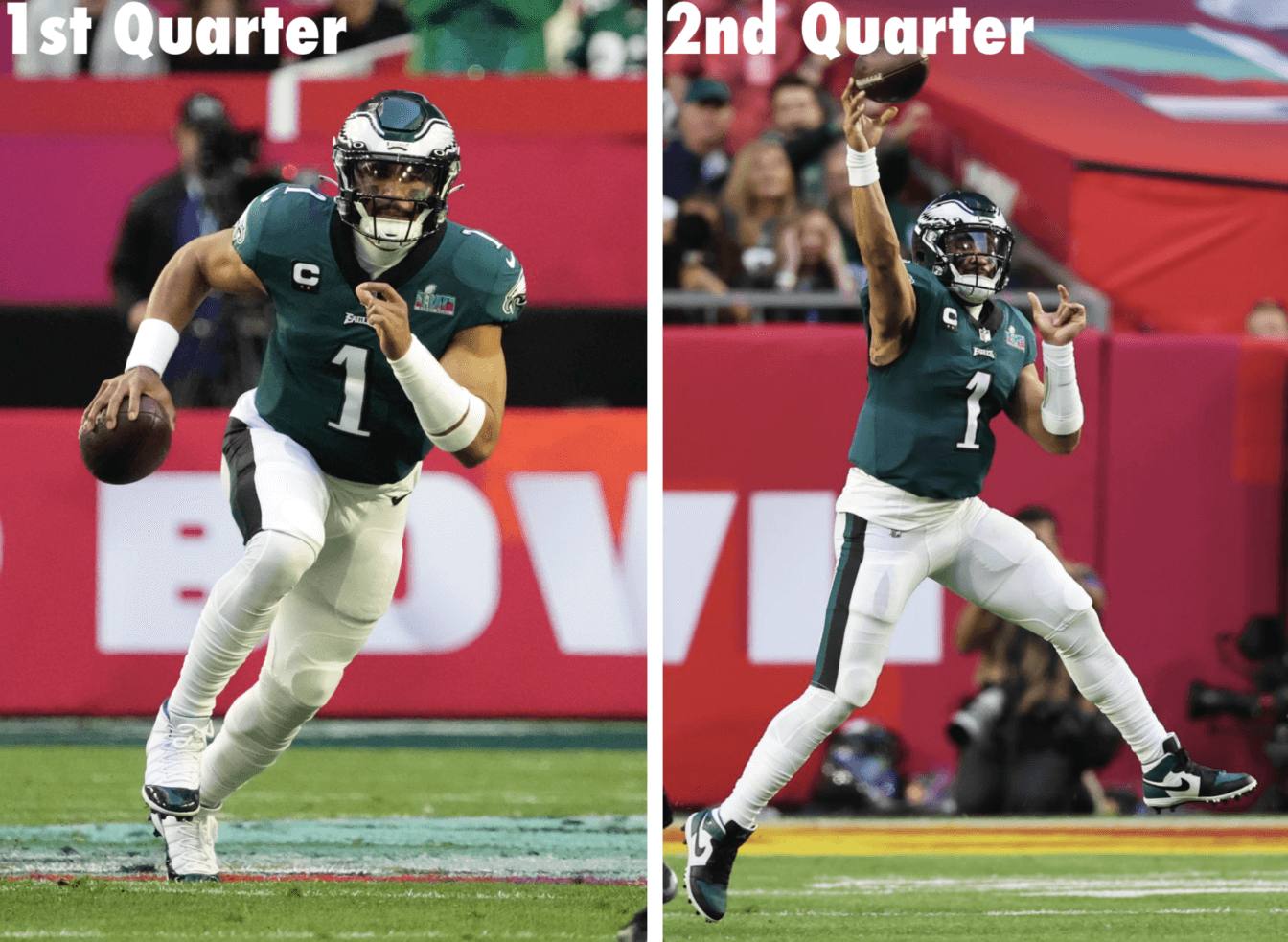 As usual, Eagles coach Nick Sirianni wore the uni numbers of injured players — in this case, Nos. 95 and 96 for defensive linemen Marlon Tuipulotu and Derek Barnett, respectively — on his visor, which, also carried the Super Bowl logo: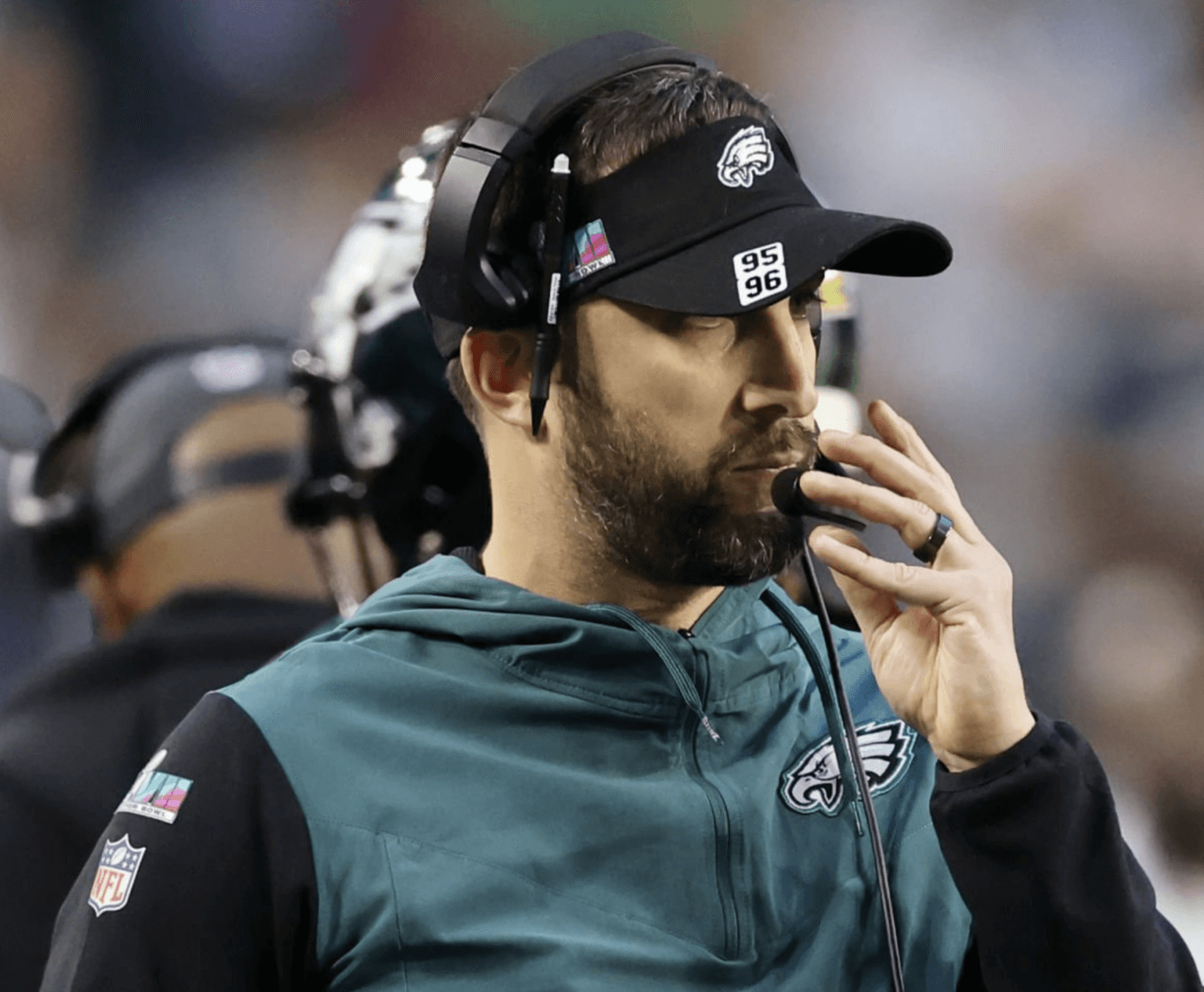 Somebody standing behind Sirianni on the Philly sideline was wearing a shirt with an Italian crest and a necklace with an Italy-shaped pendant: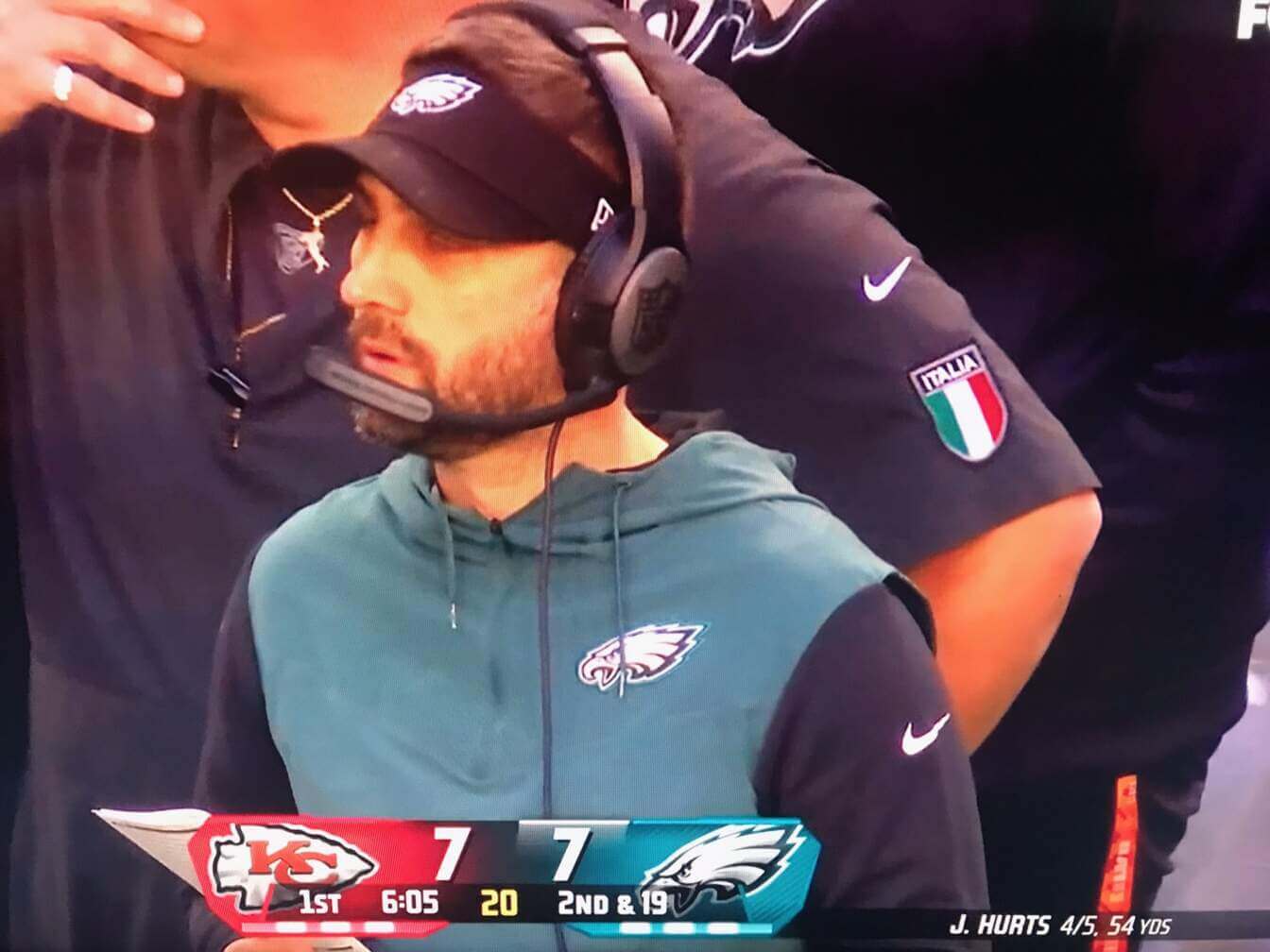 Here's the coin that was used for the opening toss: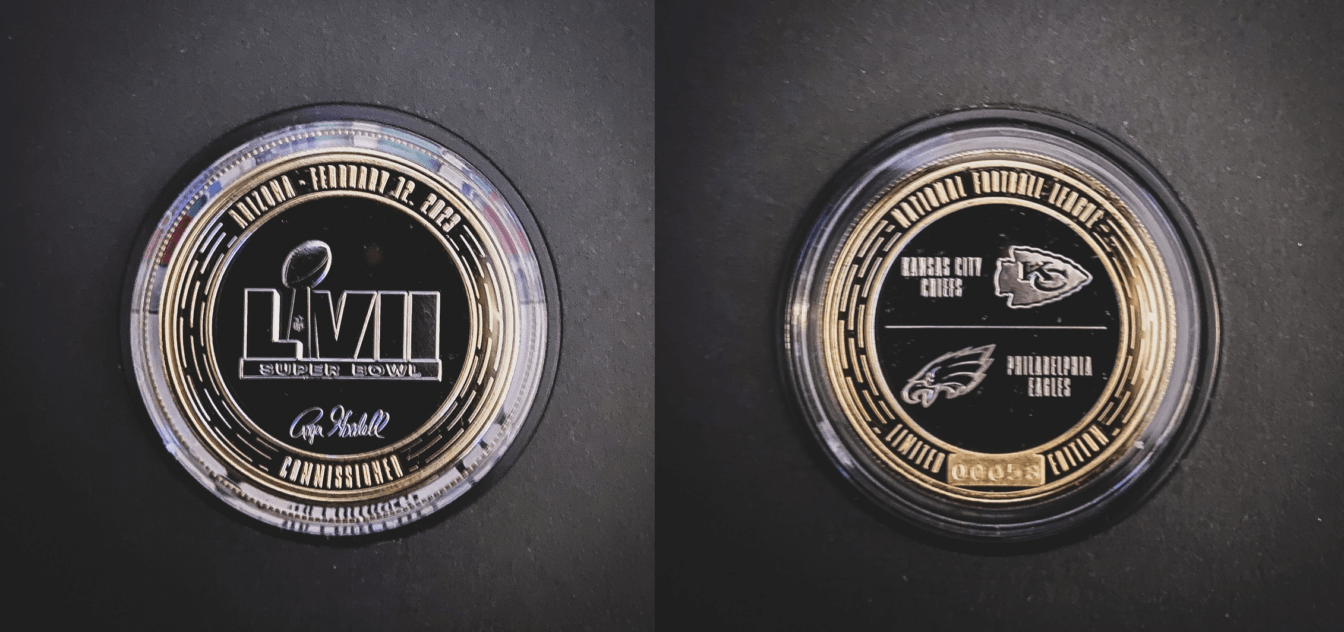 Donna Kelce, the mother of KC tight end Travis Kelce and Eagles center Jason Kelce, supported both of her sons by wearing a Franken-jacket and mismatched team shoes: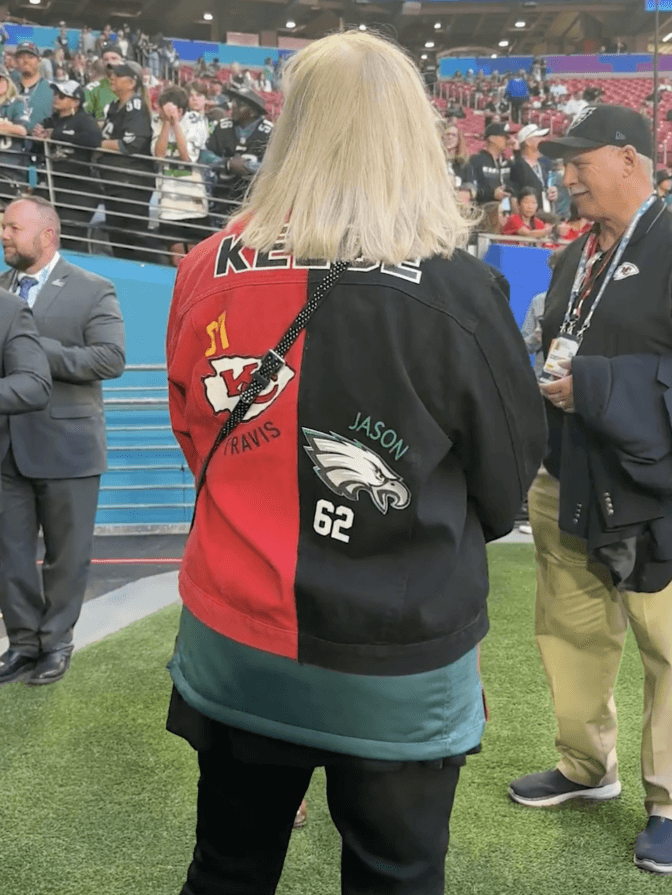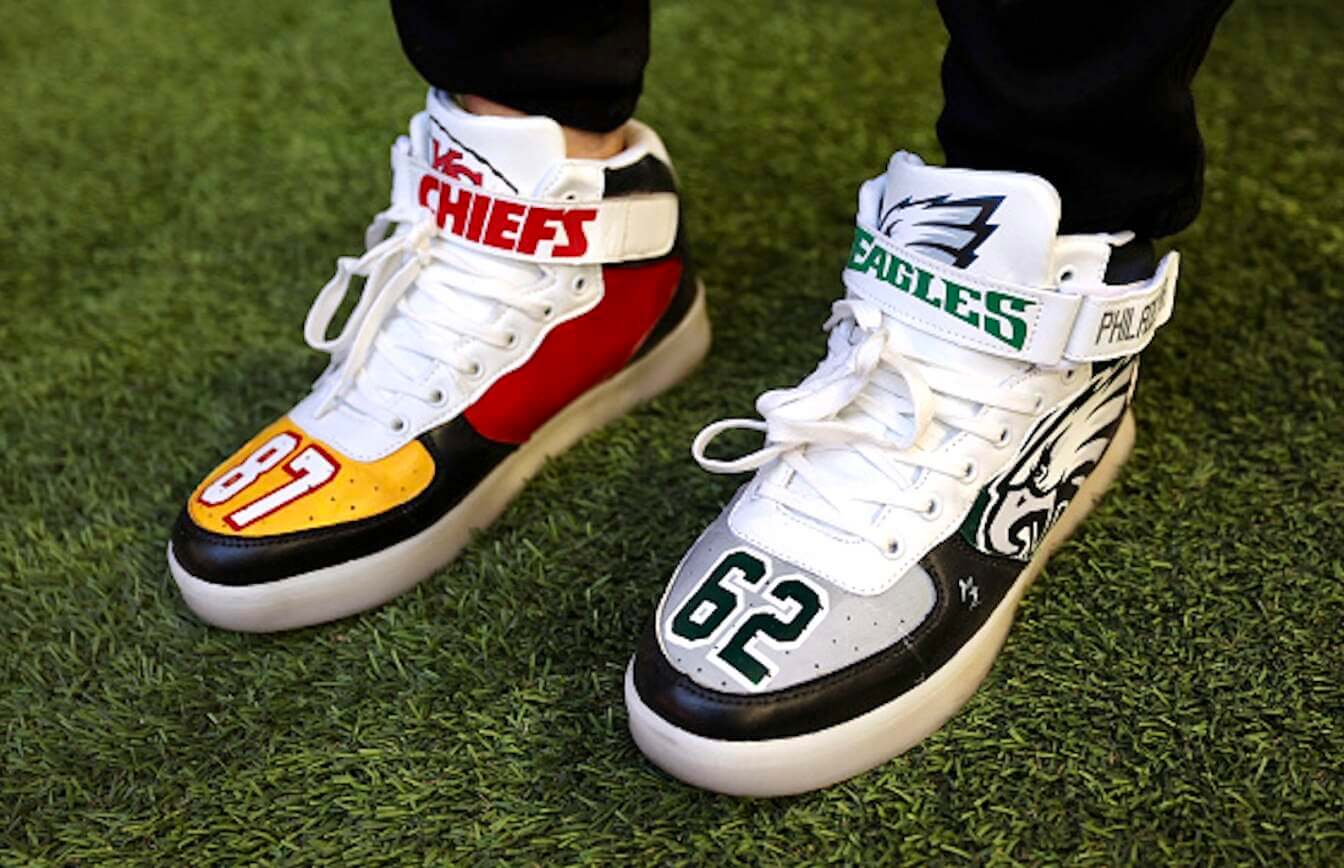 Continental Bakery in Mt. Prospect, Ill., made these very cool-looking helmet cookies: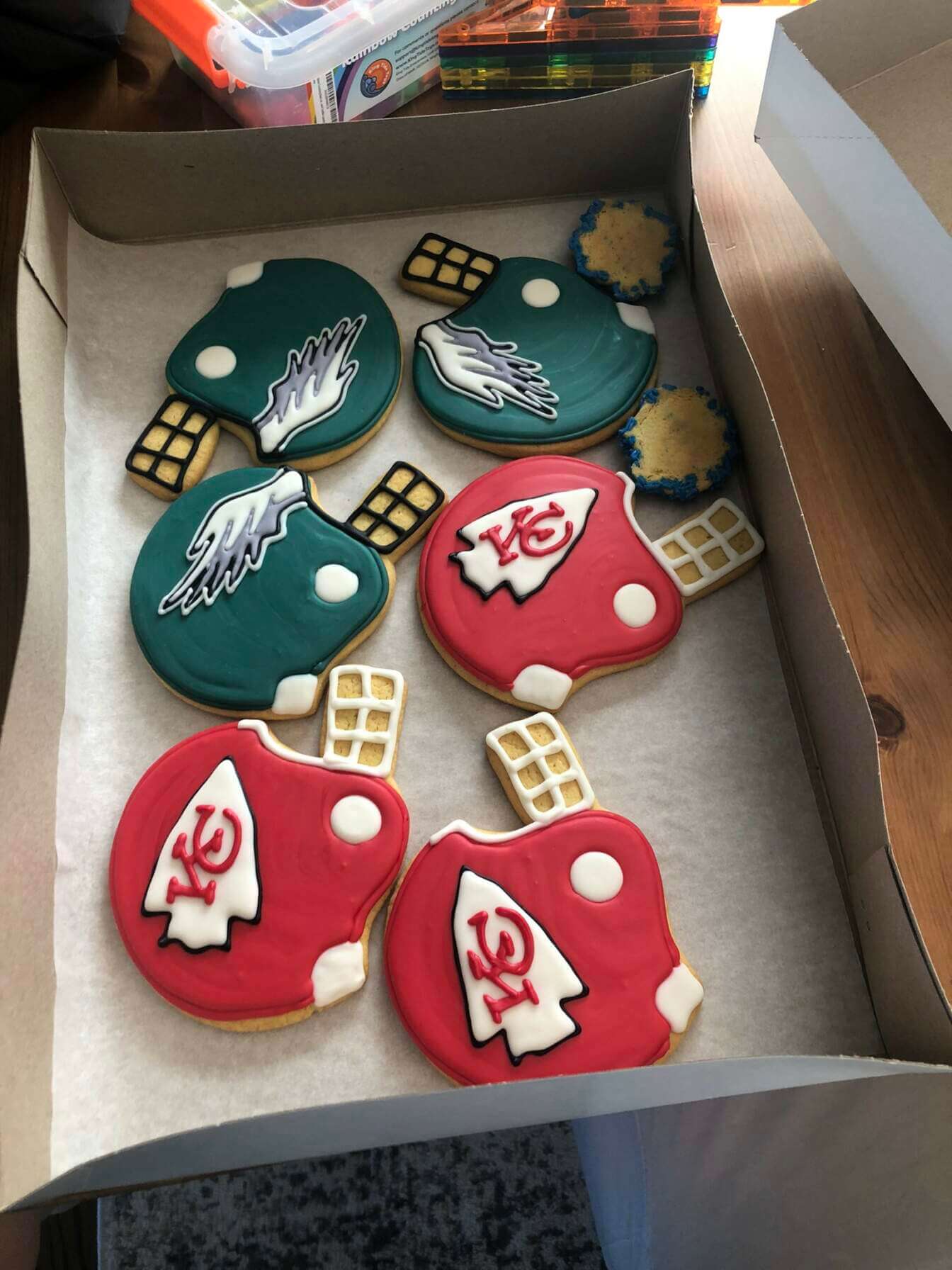 The white-jerseyed team has now won 37 of the 57 Super Bowls, including 16 of the last 19.
That's a wrap for another NFL season, and for another year of Monday Morning Uni Watch. Congrats to KC and their fans, and thanks to everyone who contributed NFL observations throughout the season.
(My thanks to all contributors, including Gustavo Fernandez, K.C. Kless, Sam McKinley, Ricko, John Turney, Mike Wilkening, @TheQumarZaman, and of course Phil.)