The Devils yesterday unveiled a new 40th-anniversary logo. No word yet on whether it will be worn as a jersey patch and/or helmet decal.
The Devils have been treating themselves to a lot of anniversary logos in recent years — too many, in my opinion: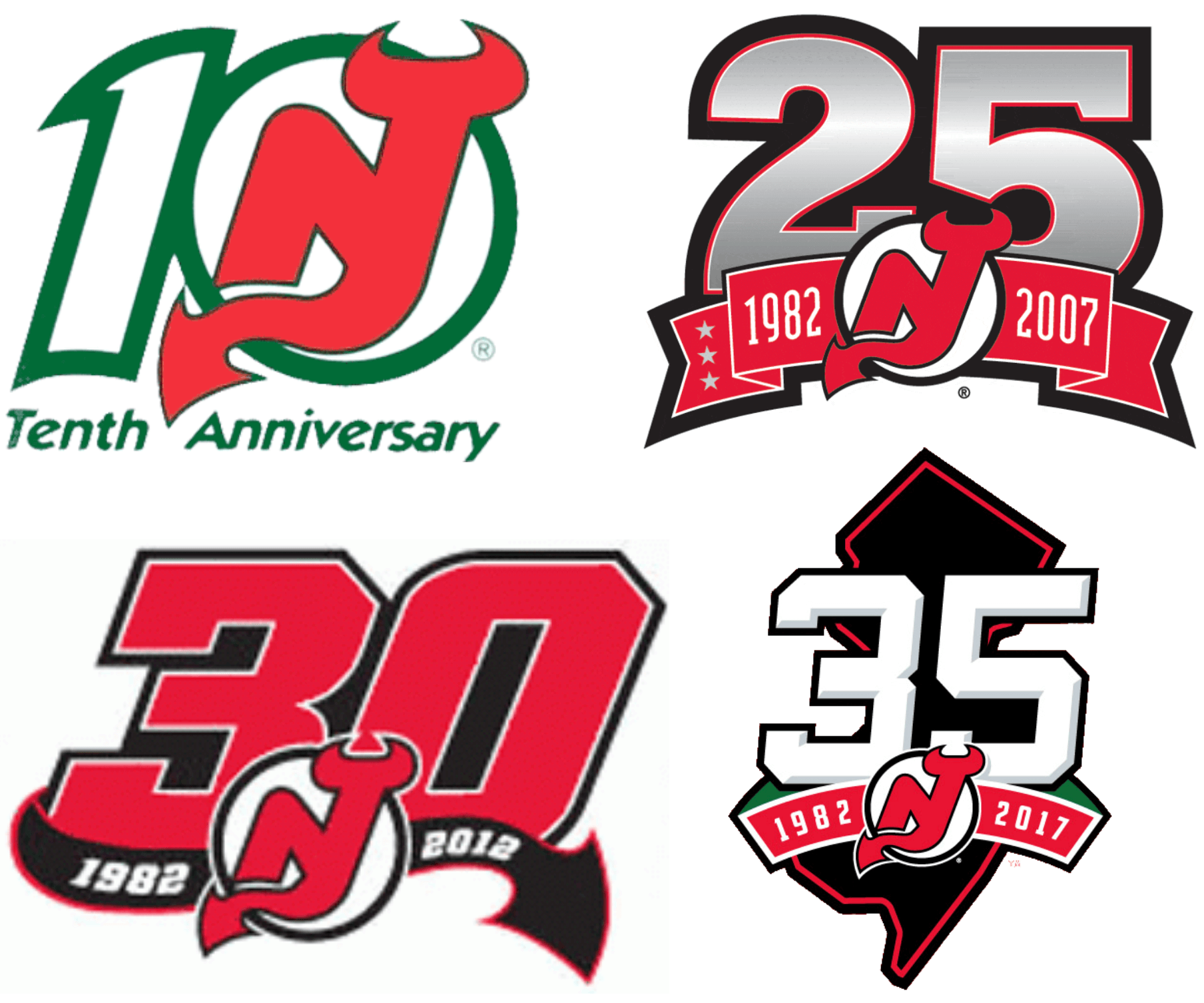 As for the new logo design: There's something very cartoon-ish about the two-tone treatment of the tail and the horns. The Devils' logo has always been flat red, so that two-tone treatment feels un-Devils-like to me. It seems like something their minor league affiliate would use, not the NHL parent club.
After the logo was released yesterday, I saw someone on Twitter mention that the negative space in the "0" should have been shaped like New Jersey. That was an intriguing idea, so I decided to try it: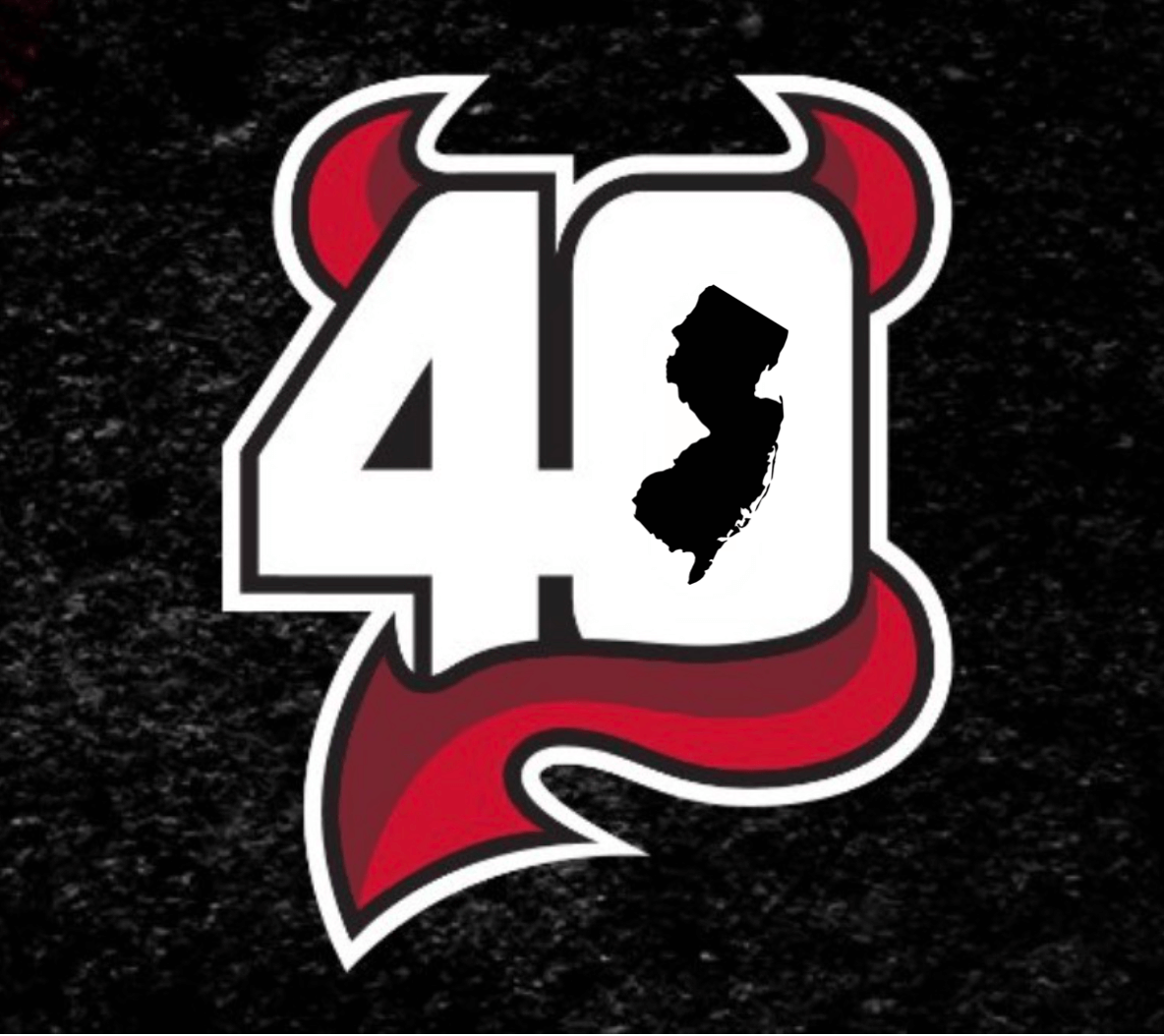 Hmmm — interesting, but I'm not sure it's an improvement.
• • • • •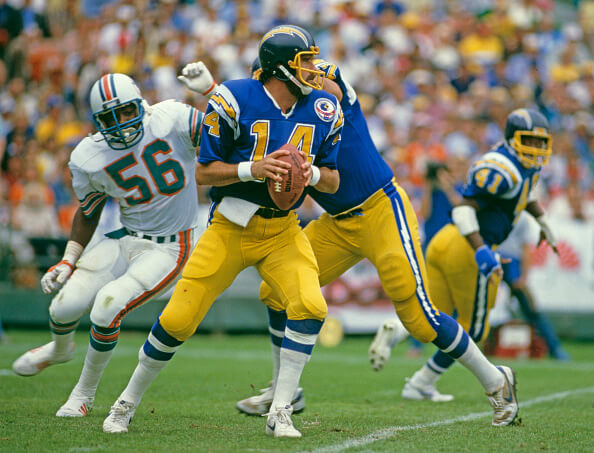 • • • • •
ITEM! New Bulletin article: For last week's Bulletin column, I looked at the best throwback uni option with a non-primary helmet color for each NFC team. This week I've turned my attention to the AFC.
My premium subscribers can read the article here. If you haven't yet subscribed, you can do that here (you'll need a Facebook account in order to pay). Don't have or want a Facebook account? Email me for workaround info. Thanks!
• • • • •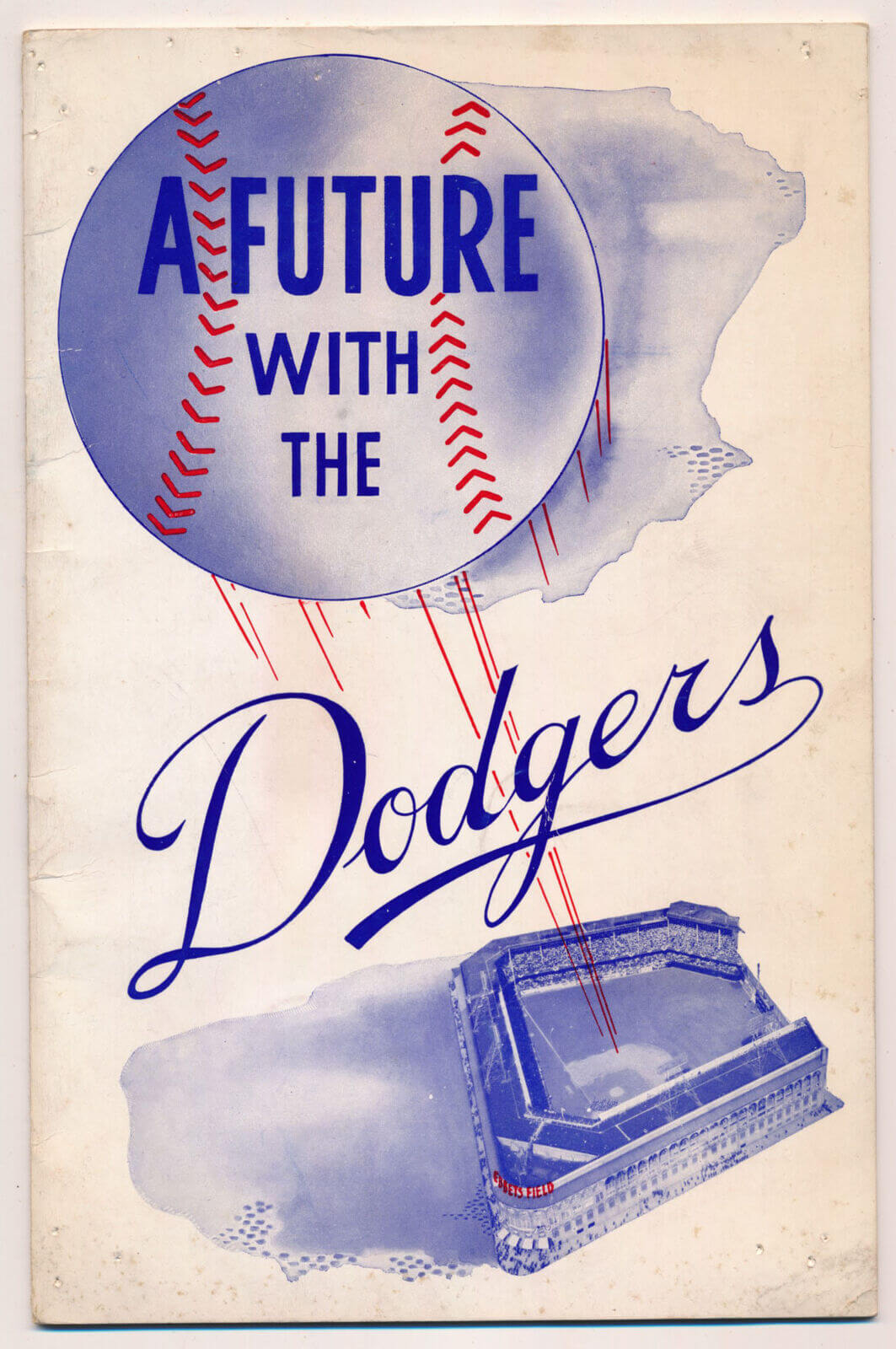 • • • • •
Click to enlarge
Come play for us: Three years ago I wrote about an MLB recruiting booklet from 1963. Now I've learned about a similar item, published by the Brooklyn Dodgers in 1949, called A Future with the Dodgers. It's full of faaaascinating info on why young ballplayers should aim toward a career in baseball in general and a roster spot with the Dodgers in particular. (My favorite section is labeled, "And Excellent Food.")
I don't have a copy of this publication (vintage copies are kinda pricey), but there's a thorough page-by-page breakdown of it on the Night Owl Cards blog. Recommended!
• • • • •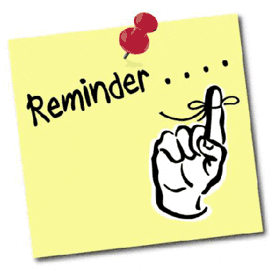 • • • • •
A few reminders: In case you missed it last week, Uni Watch is once again partnering with Grey Flannel Auctions to offer free, no-obligation appraisals of your sports memorabilia. Have a cool item and want to know what it's worth, or maybe even want to put it up for auction? Get the full scoop here.
Also: I'm now accepting entries for a new design contest. The challenge is to create a set of MLB All-Star uniforms that don't suck. Yes, of course it would be better for players to just wear their regular team uniforms, but Nike and MLB have abandoned that approach, so let's see if we can do better than what they've come up with. Full details here.
• • • • •
• • • • •
The Ticker
By Paul

Baseball News: The collegiate Northwoods League's Kenosha Kingfish will wear Chewbacca-themed jerseys this Sunday for Star Wars Night (from Geoff Poole). … New logo, apparently, for the World Baseball Classic (from @jose89). … Here are the High-A Jersey Shore BlueClaws' Bruce Springsteen appreciation jerseys for this year. They'll be wearing them on July 23 (from Dan Cichalski). … Buttonwood Brewery in Cranston, R.I., has a "Pilsners" cap that's clearly patterned after the Dodgers' logo (from Andy Chalifour). … New "Earth Green" jerseys for the Rakuten Eagles (from Jeremy Brahm).

College Football News: Virginia Tech is removing the center striping from its helmet. Andrew Cosentino is pleased: "They added it in 2016 and it just never felt right." … Gross: Part of NC State's stadium will now be named after a bank (from TurnoverBone).


Basketball News: Sue Bird and Diana Taurasi will be on the cover of the NBA 2K23 WNBA video game (thanks, Jamie).

Soccer News: New home kit for the Premier League's AFC Bournemouth (from @rindle247). … New sleeve advertiser for Manchester United (thanks, Anthony). … The rest of these are from Ed Zelaski: New home kit for second-tier French side Guingamp. … New kits for Polish side Stal Rzeszów. … New away shirt for the Premier League's West Ham. … New home shirt for Serie A side Sassuolo. … New home shirt for German side Osnabrück. … New home shirts for Danish club Brøndby's men's and women's teams. … New kits for Turkish side Trabzonspor.

Grab Bag: This is pretty cool: The medal design for the upcoming World Athletics Championships Oregon22 feature a tree ring design (from Jeremy Brahm). … This is pretty great: A letter carrier in Chicago is getting some well-deserved attention for his snappy attire (big thanks to Jonathan Safron). … The Milwaukee Police Department apparently doesn't know the difference between "oriented" and "orientated" (from @mikeobs).