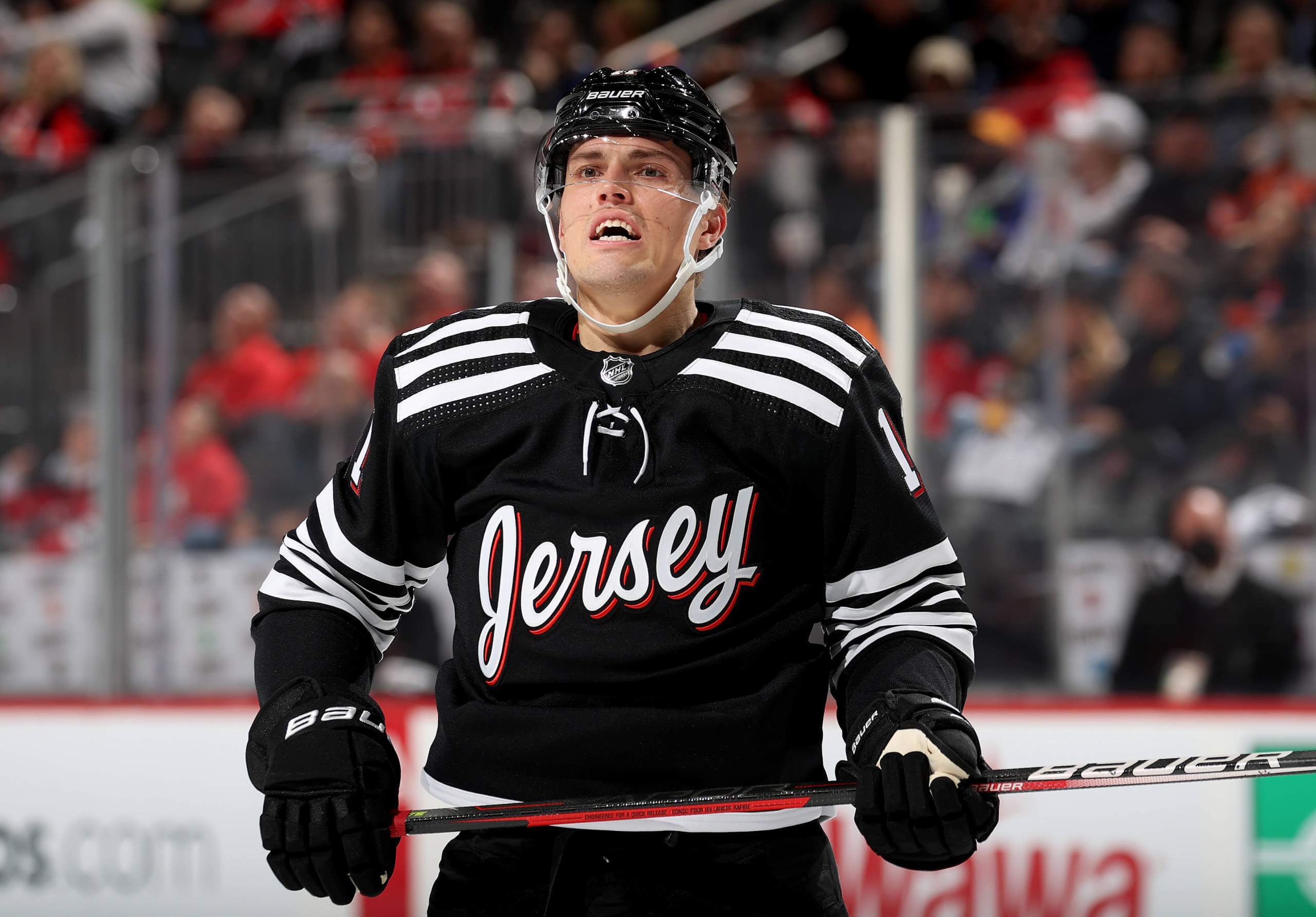 Photo by Elsa/Getty Images; click to enlarge
It feels like New Jersey's new "Jersey" jerseys have been with us forever, but they didn't actually make their on-ice debut until last night, when the Devils hosted the Flyers. Lots of additional photos here.
Not so bad, right? Here's how they looked in action:
Here's a tip: Mercer for Calder.#NJDevils | @PSEGDelivers pic.twitter.com/TtZFEDTuAn

— New Jersey Devils (@NJDevils) December 9, 2021
In keeping with the spirit of all the meta-jokes that have been floating around since the design was released a few weeks ago, goalie Mackenzie Blackwood had a decal strategically added to the backplate of his mask: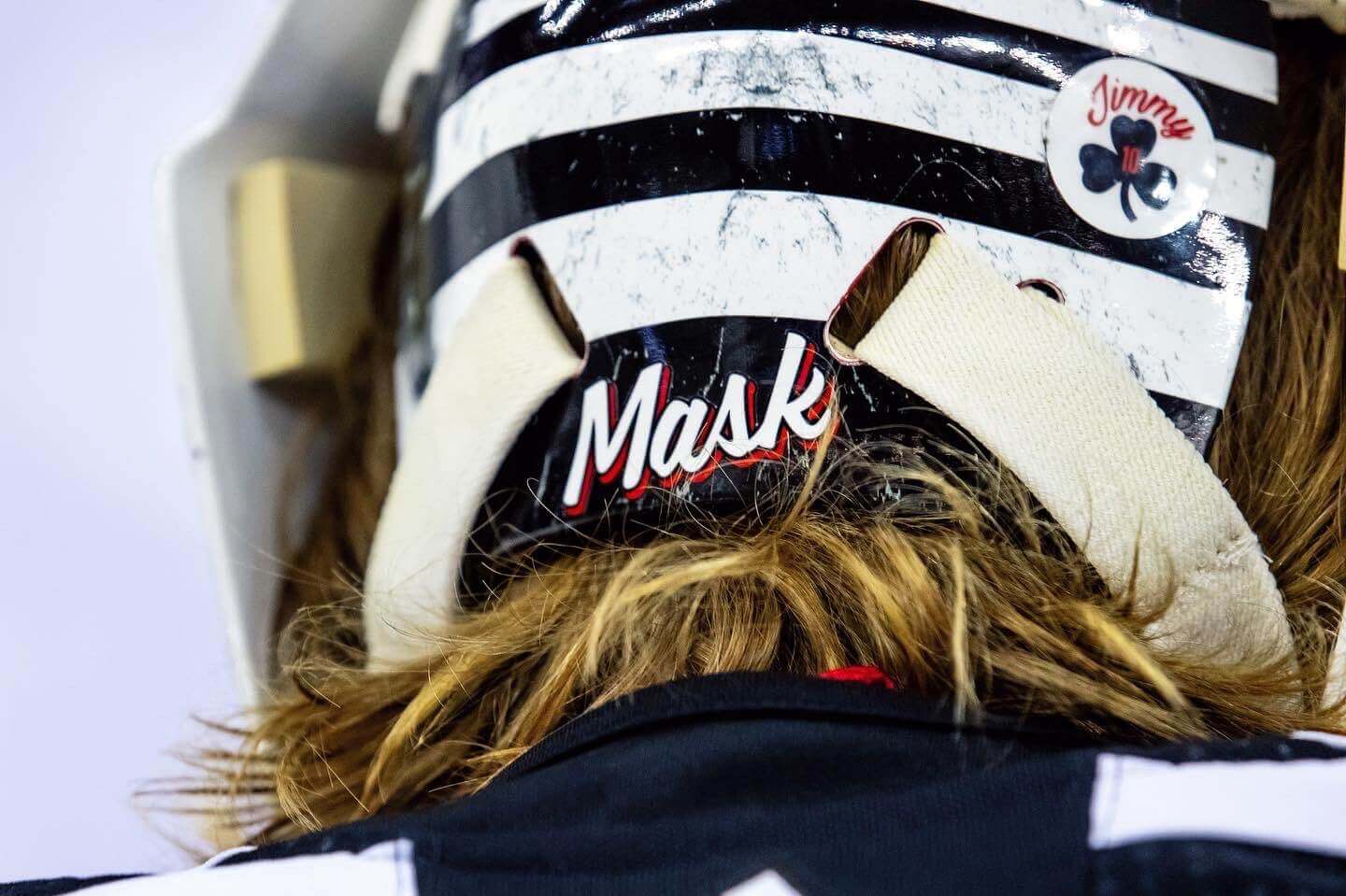 That kind of joke will soon start to feel played-out and rote, and soon after that it'll become annoying and insufferable. But for now, it's pretty funny — kudos to Blackwood.
Just in case anyone was missing the point, the Devils displayed a massive "Jersey" jersey on the ice prior to the start of the game. Interestingly, the stripe was missing — tsk-tsk: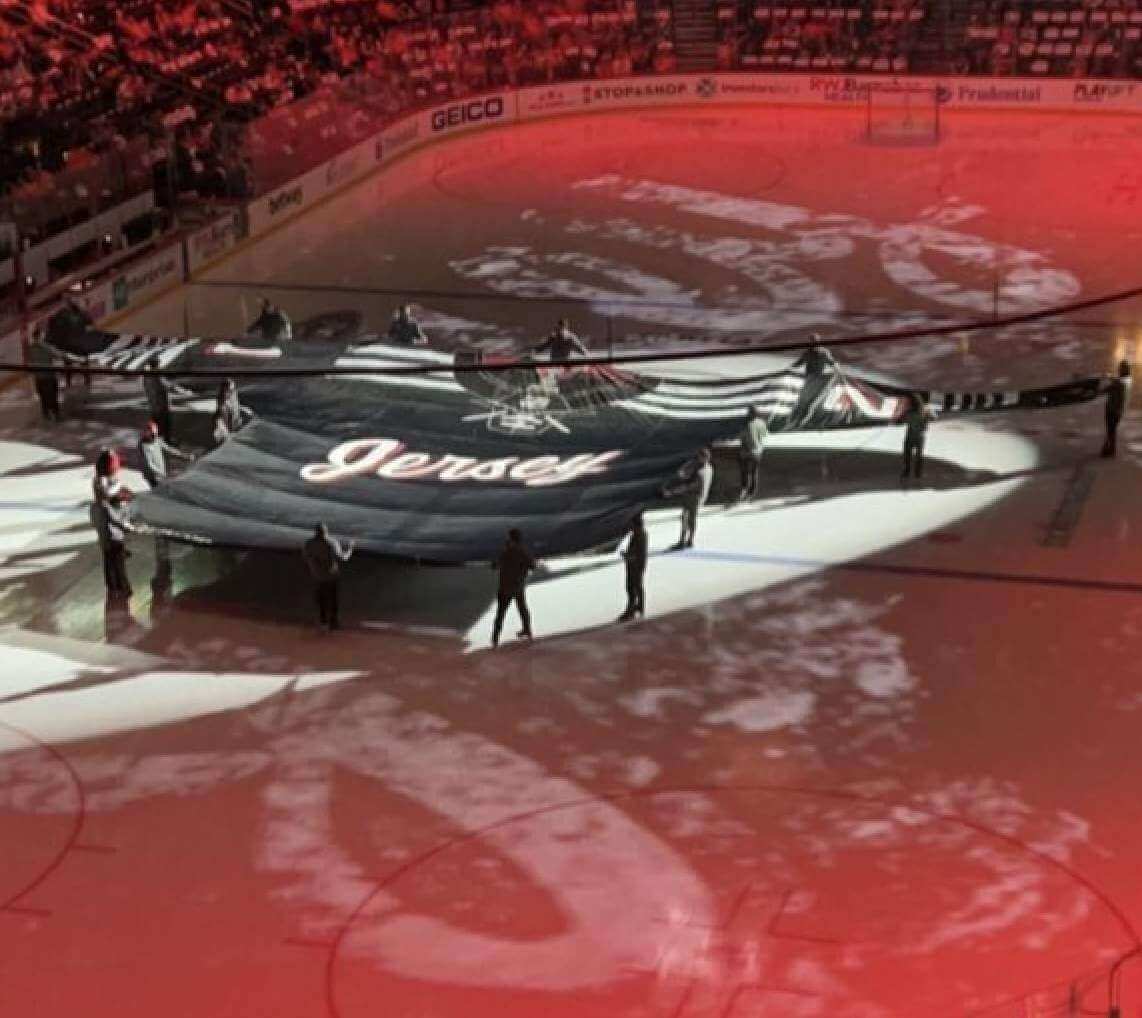 They also gave away "Jersey" T-shirts: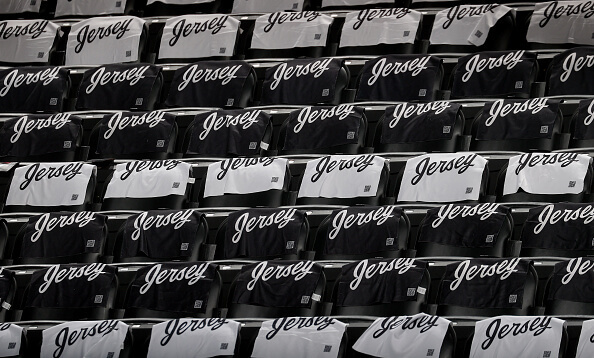 Giveaways are always nice — but shouldn't the shirts have said, "Shirt" instead? (See, that's what I mean about the jokes getting rote and then insufferable. I'm part of the problem!)
Update: I'm now told that these were actually towels, not T-shirts. Insert "Towel" joke here.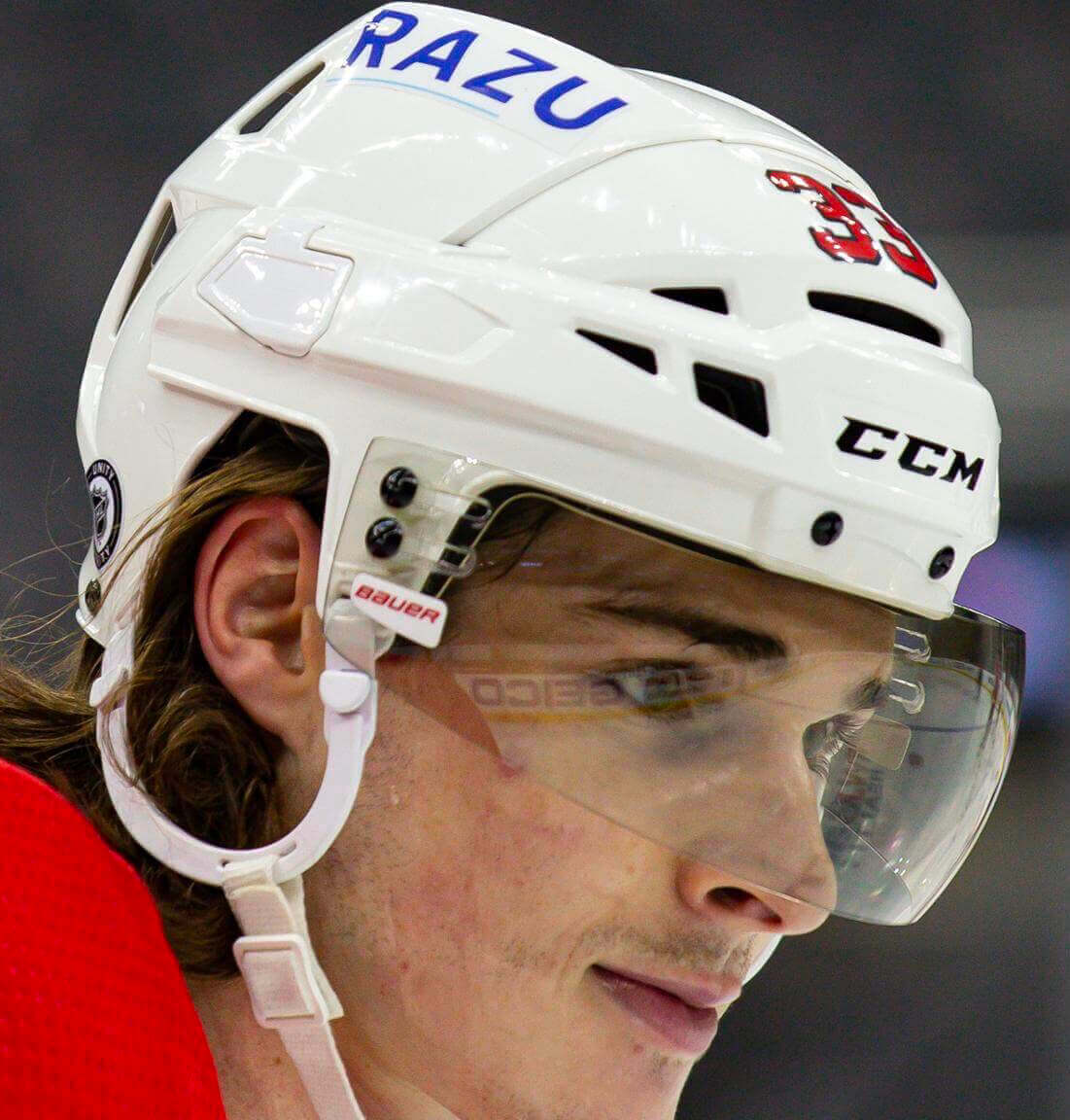 Speaking of the Devils: As you may recall, back in October they announced that their usual helmet advertiser — a giant insurance company — would be replaced for 13 home games by a local Black-owned business. They've now chosen Razu, described as "a networking and collaboration digital platform for musicians," as that business.
In addition, the terms of the deal have been adjusted. Instead of appearing for 13 home games, the Razu ad will be worn for 30 road games, beginning this Saturday. I'm sure the Razu folks are happy about the increased exposure, and I also realize a digital platform can be used by anyone, anywhere, but the whole point of choosing a local business seems diluted if you're not going to wear the ad at home.
Ultimately, of course, all uniform ads suck. But I'm disappointed by how this one had a slight mitigating factor that's now been excised. Pfeh.
(My thanks to @stevenwoj for the photo of the giant jersey.)
• • • • •
• • • • •
ITEM! New "Ask Me Anything" column: My latest piece for Bulletin is a new installment of "Ask Me Anything." Big thanks to everyone who submitted questions!
Those of you who've subscribed to receive my Bulletin content via email should already be seeing this piece in your in-boxes. Everyone else can read it here. Enjoy!
• • • • •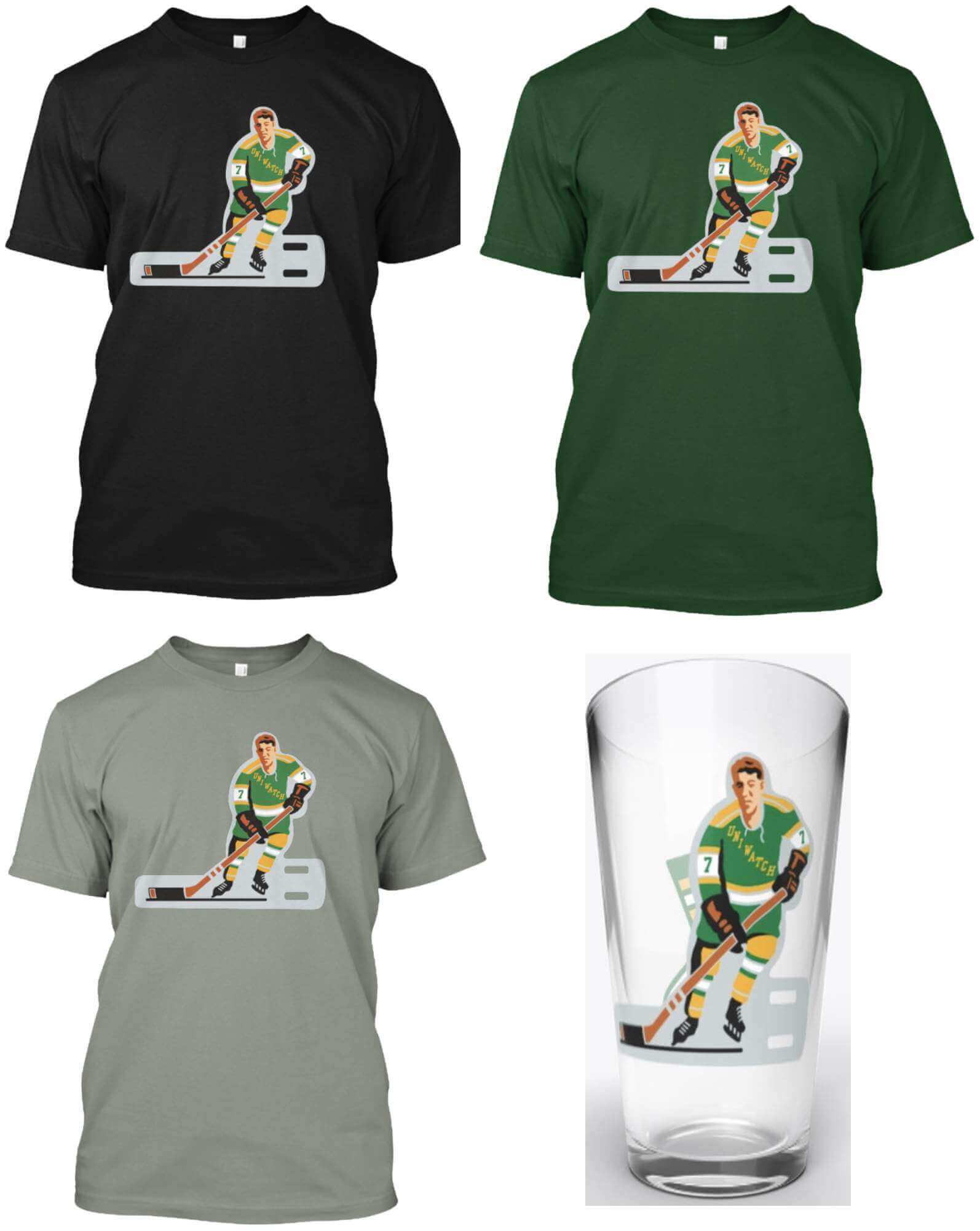 • • • • •
Click to enlarge
ITEM! New shirts featuring pin designs: Our "Swinging Santa" T-shirts, based on the Uni Watch Pin Club's December design, have been a big hit, so Todd Radom and I thought we could repurpose a few of our other pin designs, starting with our table hockey player (which originally appeared as the March 2021 pin). We changed the sleeve numbers from 21 to 7 (my favorite number and also a nod to the late Rod Gilbert), but aside from that the design is unchanged from the pin version.
All of the T-shirt colors are also available as long-sleeve tees and hoodies, plus we've done a pint glass (with the hockey player on one side and the winged stirrup on the other). Here's where you can order these in black, green, grey, and the pint glass.
We've also rolled out this same assortment of products for our baseball bobblehead design (which originally appeared as the July 2020 pin):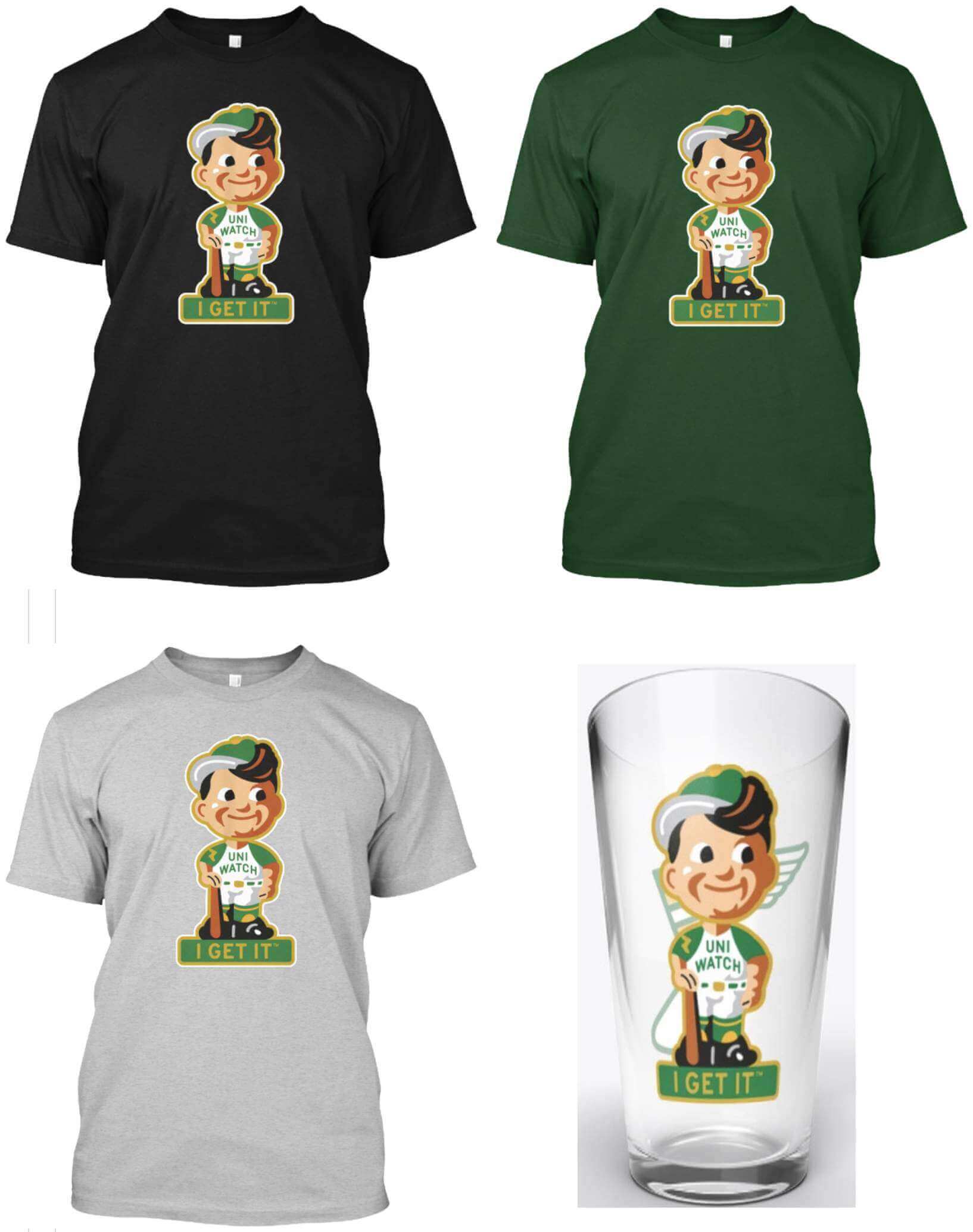 Here's where you can get this one in black, green, grey, and the pint glass.
Finally, we're also doing the football bobble (which originally appeared on the September 2021 pin). We changed the number from 21 to 64 — the year that both Todd and I were born: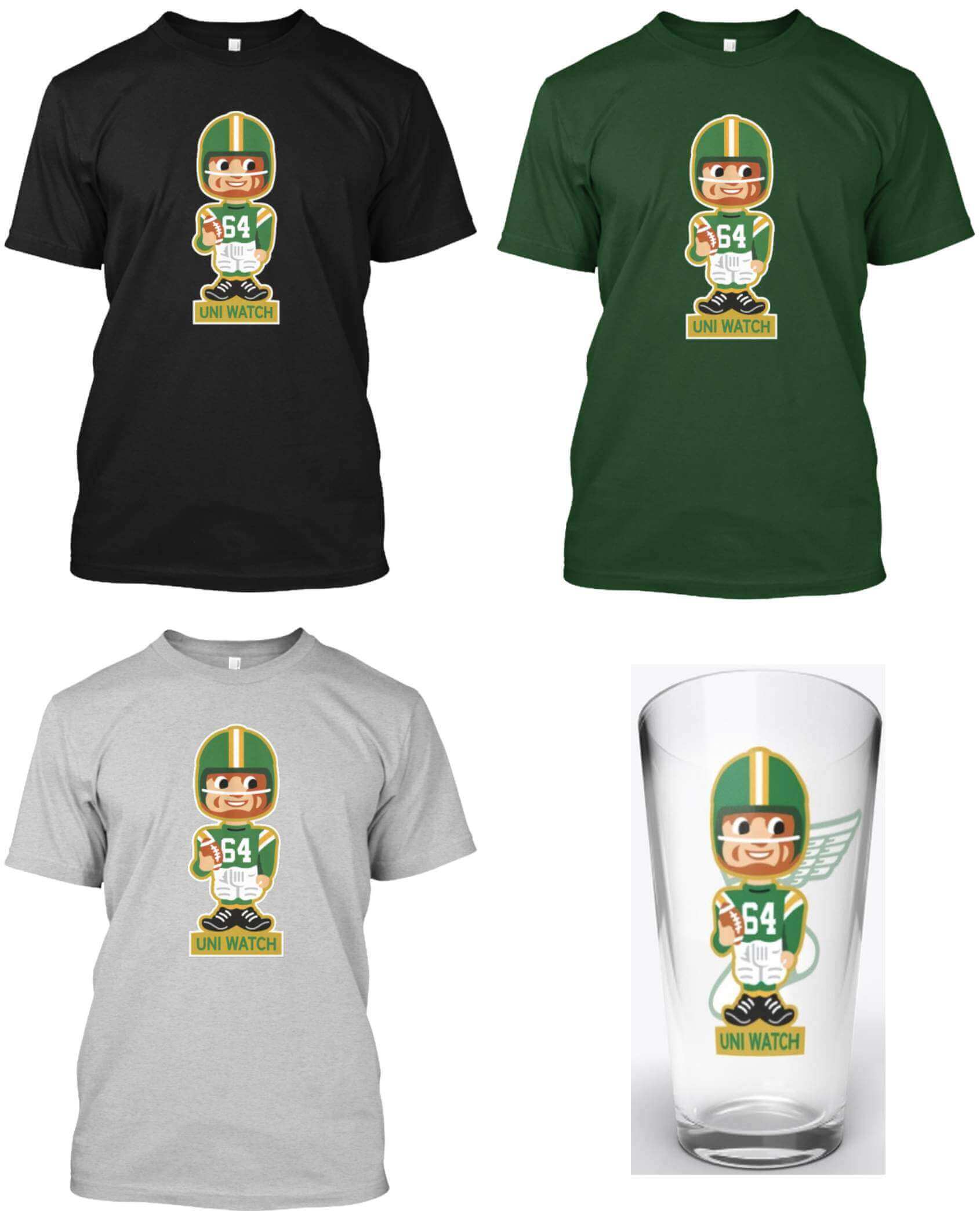 Here's where you can get this one in black, green, grey, and the pint glass.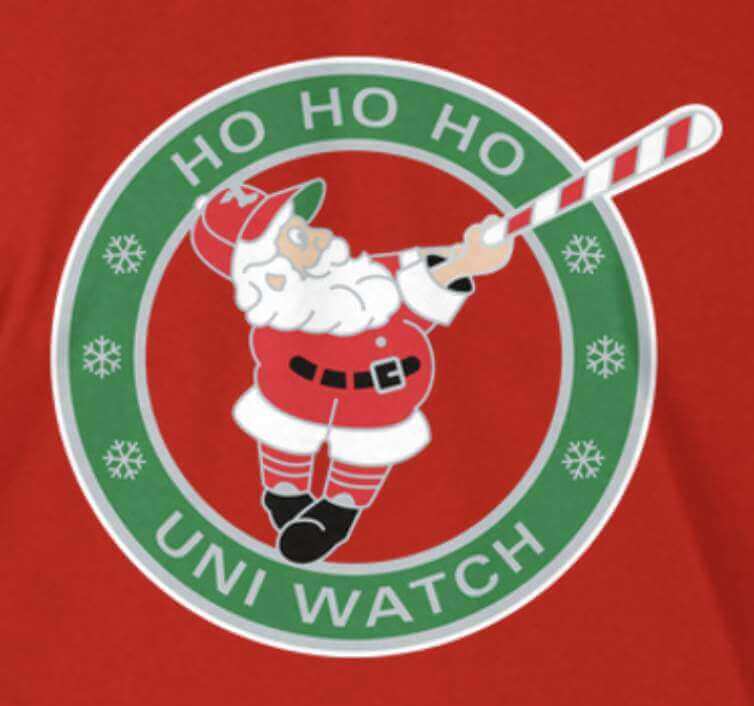 Meanwhile, here's where you can get Swinging Santa in green, red, and grey. (I haven't done a Santa pint glass, but I'm happy to do so if anyone wants that.)
For all of these, if you're interested in other shirt colors, other shirt styles (women's, tank top, V-neck, etc.), or other products (posters, canvas prints, etc.), let me know and I'll do my best to take care of you.
My thanks, as always, for considering our products.
• • • • •
• • • • •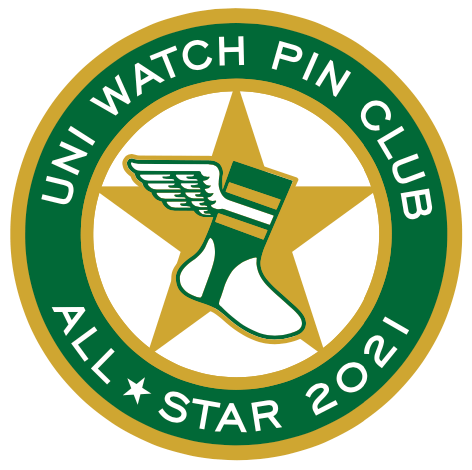 LAST CALL if you collected 'em all: Later today I plan to place the order for this year's Uni Watch Pin Club bonus pin, which will be given to everyone who collected all 12 of this year's designs. I need to know how many of the bonus pins to make, so if you've collected 'em all, you must email me ASAP with (a) your name and address and (b) proof that you've collected all of this year's pins. The proof can include photos of the pins themselves and/or order-confirmation emails from Teespring.
I'll order a few extra pins to cover the inevitable stragglers. But if there are too many stragglers, someone will be left bereft. You don't want that to be you, so send me your proof of purchases now.
The bonus pins will ship out early next year. Thanks for your support of the pin project!
• • • • •
• • • • •
The Ticker
By Paul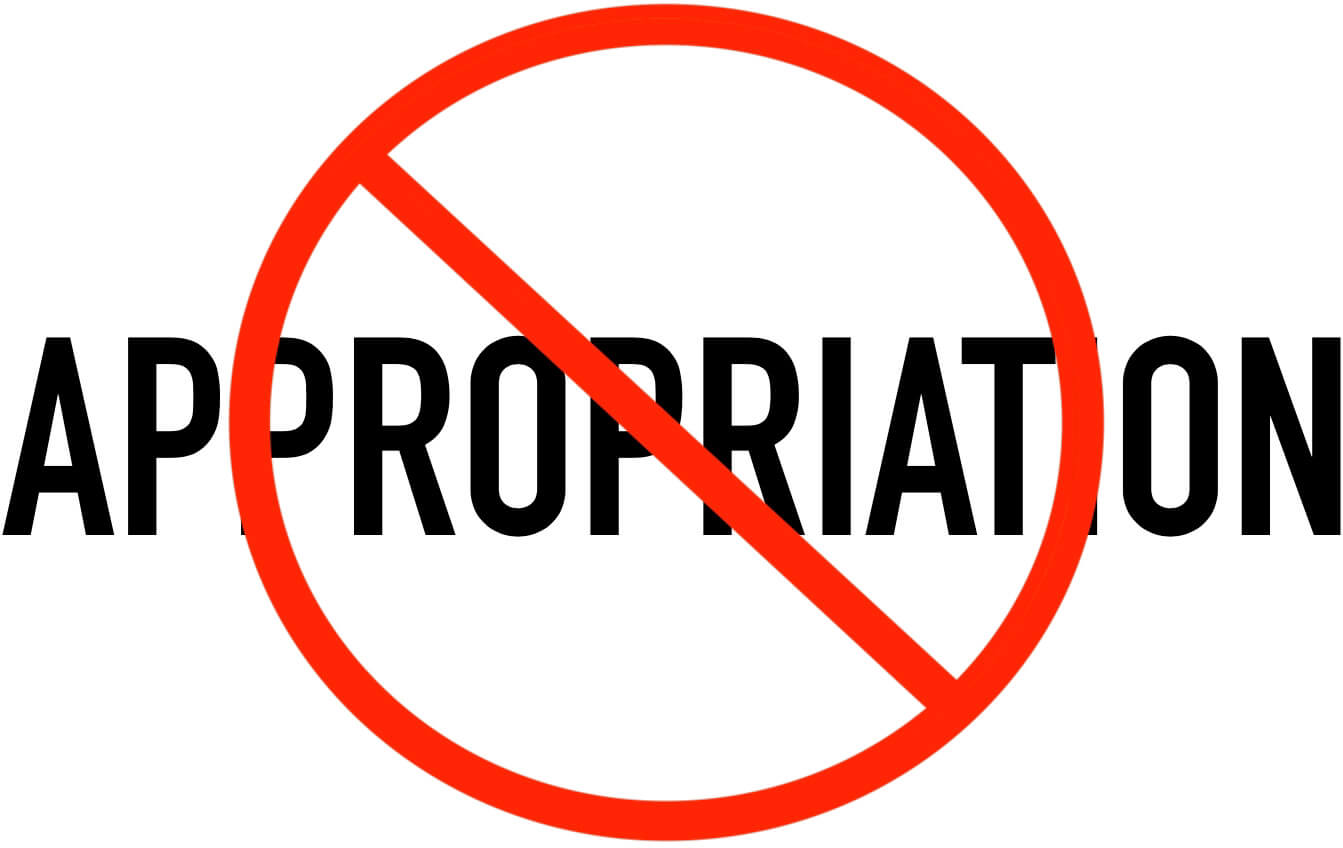 Indigenous Appropriation News: The New York State Dept. of Education has ruled that the Cambridge Central School District may no longer call its teams the Indians (from Jace McKeighan). … The school board in Glastonbury, Conn., voted last year to stop calling the local high school's teams the Tomahawks, but a new hearing will be held next week to reconsider that decision.

Baseball News: Here's a 1943 article about the Cardinals meeting Allie May Schmidt, who designed the team's original "birds on the bat" insignia (great find by the equally great Todd Radom). … The new Guardians sign at Cleveland's ballpark was adjusted after fans noticed that it was originally off-center when it was installed (from Kevin Seekely). … Newly signed Cubs OF Clint Frazier says he's happy to be a Cubbie because, among other things, their uniforms "are soooo sick!" (From Trevor Williams.) … One nice thing about the MLB lockout is that MLB.com is now doing historical pieces, like this one about the Boston Braves becoming the Boston Bees (thanks, Brinke). … The Mets plan to expand optional facial-recognition ticketing next season. … Kurt Rozek spotted Yankees SS Phil Rizzuto with gum on his squatchee during Game Seven of the 1952 World Series.

NFL News: Here's an article on the first woman to wear a Dallas Cowboys cheerleader uniform (and no, her name wasn't Debbie). … Did you know that the NFL auctions off the coins used for pregame coin tosses? (From David Firestone.) … The Bengals will wear black jerseys with orange-striped white pants this week.

College Football News: With the anniversary of Pearl Harbor having passed earlier this week, here's an interesting thread about how college football was impacted by World War II. … A state senator in Oklahoma has proposed renaming three inches of highway as a petty, sour-grapes potshot at departed Oklahoma football coach Lincoln Riley, who recently left OU to coach at USC.

Hockey News: If you scroll through some recent tweets by former Flyers D Joe Watson, you'll see some old Flyers and NHL letterhead (from @kodywiddak). … New "chocolate brown" pads for Hershey Bears G Phoenix Copley (from Adam Marcus). … Devils D P.K. Subban appears on the package of a probiotic supplement in a generic jersey (from Ewan Williams). … The Golden Knights wore purple Hispanic-themed pregame jerseys for Hispanic Heritage Night (thanks to all who shared). … We already knew that the Coyotes' lease was up at the end of this season, but now it turns out that they could be locked out of their own arena in 11 days due to unpaid bills. … Next time you hear someone say that NHL teams need uni ads to cover revenue shortfalls (like, say, in the Uni Watch comments section), keep this in mind: The Rangers just became the first NHL team to be valued at over $2 billion and the average team value is now $865 million — a 32% jump from last year and the biggest increase since 2013.

NBA News: The Lakers have retired No. 13 for Wilt Chamberlain. But the number is in circulation for their D League affiliate, the South Bay Lakers, which looks kinda weird because South Bay's unis look a lot like L.A.'s. … Wizards SG Bradley Beal has a new personal logo.

College Hoops News: The North Carolina Dept. of Transportation is renaming two stretches of highway to honor former UNC coaches Roy Williams and Dean Smith (from James Gilbert). … Kansas State and Marquette went lavender/purple vs. yellow last night (from Carson Schroeder).

Soccer News: For today's Europa Conference League match, Tottenham Hotspur planned to wear a message encouraging people to donate to a local food bank. The match was postponed due to a Covid outbreak, so it's not clear when or if the message will be worn (thanks, Jamie). … Also from Jamie: Here's a Twitter thread on a "kit clashing" option in the video game FIFA 98, where it would attempt to solve color clashes by altering the teams' kits. "I'm not sure any other version of FIFA ever did that, but I've always thought it would at least be nice to be able to swap around shorts and socks to avoid color clashes," says Jamie. … And yet another from Jamie: "English club Charlton Athletic's women's team is changing its name from 'Women' to 'Ladies,' which, well, is not going over well. Most of the top English women's teams have gone the opposite way in the past few years, and now there are only a few 'Ladies' left." … New uni set for the MASL's San Diego Sockers, who are now being outfitted by Flite. Blue is home, white is road, yellow is 1982 throwback, and red is keeper. … Ukrainian side FC Shakhtar Donetsk promoted their charitable foundation on their shirt (from Ed Zelaski).

Grab Bag: The Natural History Museum in London has outfitted its animatronic Tyrannosaurus rex in a Christmas sweater. … The police chief in Waterloo, Iowa, said the costs associated with swapping out the department's old griffin logo, which was scrapped due to perceived ties to racism, were much less than some officials were claiming. … The U.S. Air Force has made lots of uniform and appearance rule changes and has also made maternity uniforms more accessible. … About 150 German companies changed either their logos or their advertising to encourage people to get Covid vaccinations (thanks, Jamie). … Ewww: The Color Mafia's color of the year for 2022 is a new shade of "periwinkle," but it's really purple.