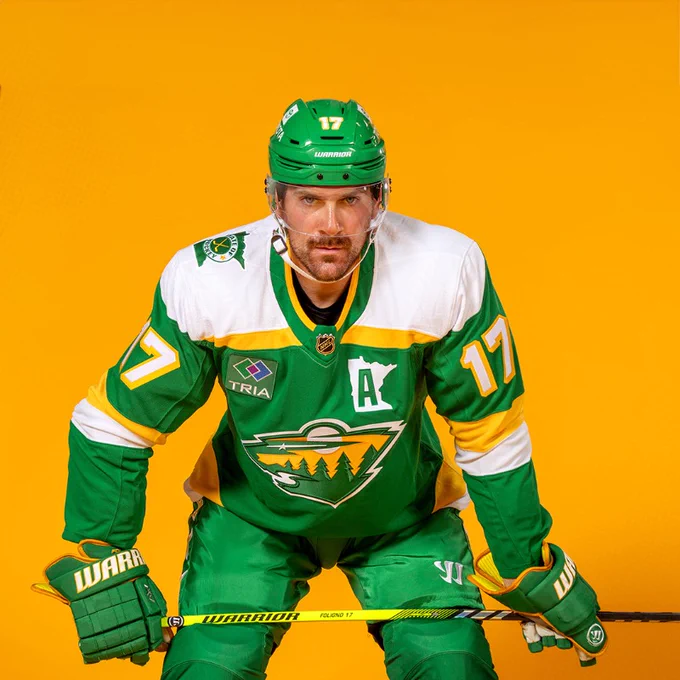 In a somewhat surprising move, the Minnesota Wild unveiled a new third uniform this morning, which you can see above. The team is dubbing the jersey "The 78s" to honor the Minnesota North Stars.
If the jersey looks awfully familiar to last year's green Reverse Retro jersey, that's because they're almost identical.
Let's start with the team's hype video:
Time to run it back 🔥 Your 78's are here to stay.

New threads ➡️ https://t.co/LXxtVseaj2#mnwild pic.twitter.com/xc6PT40swe

— Minnesota Wild (@mnwild) September 23, 2023
And here are some views of the "new" uniform: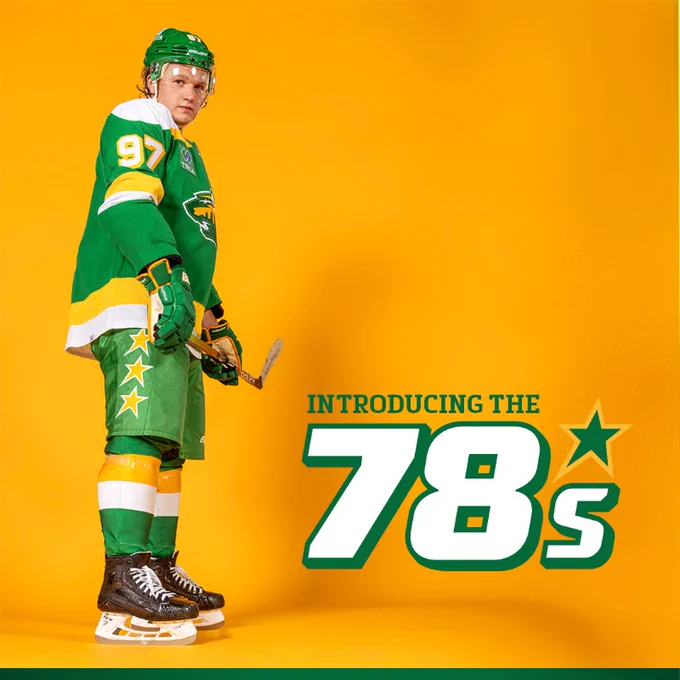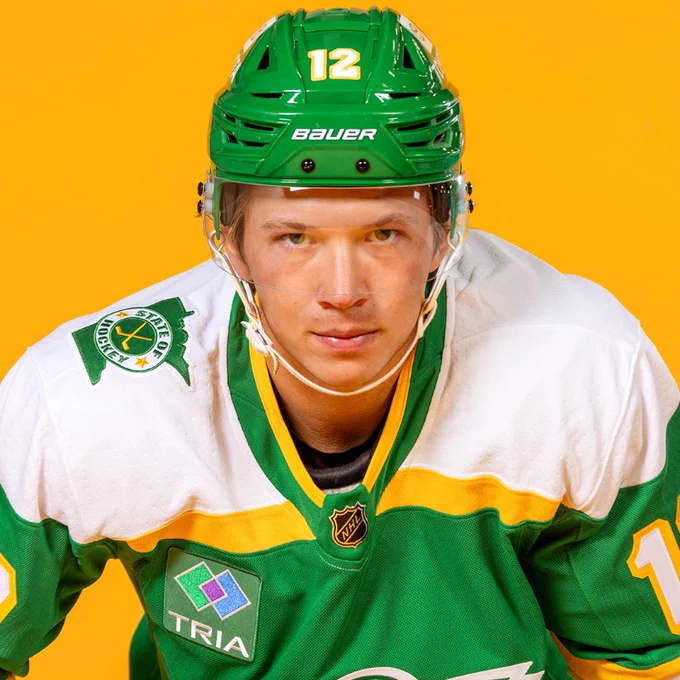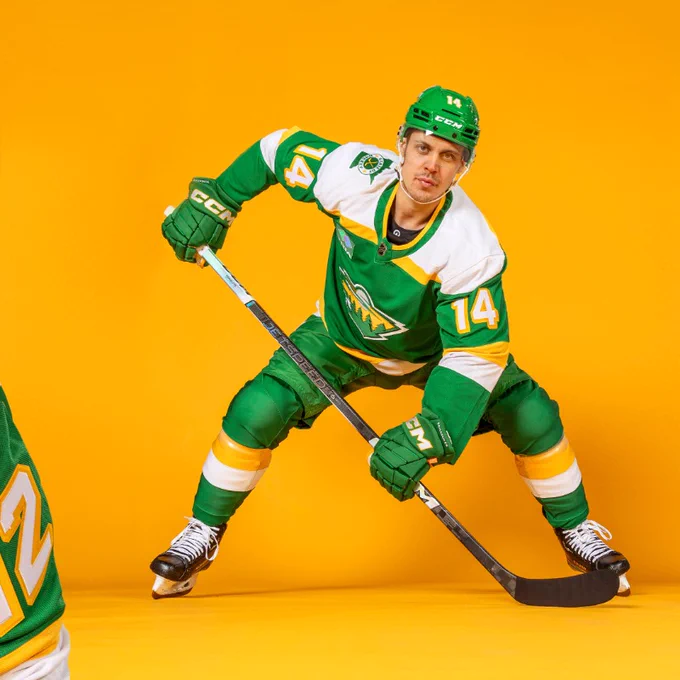 The only variations added were a shoulder patch featuring the "State of Hockey" logo, as well as new treatment for the Captain's "C" and the "A" on alternate captains' jersey. The letters are now layered over a patch in the shape of the state of Minnesota.
The Wild are calling these uniforms "The 78's" in honor of the former Minnesota North Stars, since they mimic the design and colors of the North Stars' late-1970s uniforms. These uniforms are a Kelly Green base color and gold accents.
The jersey crest is the familiar Wild logo, rendered in North Stars colors, and features a 3D design for depth.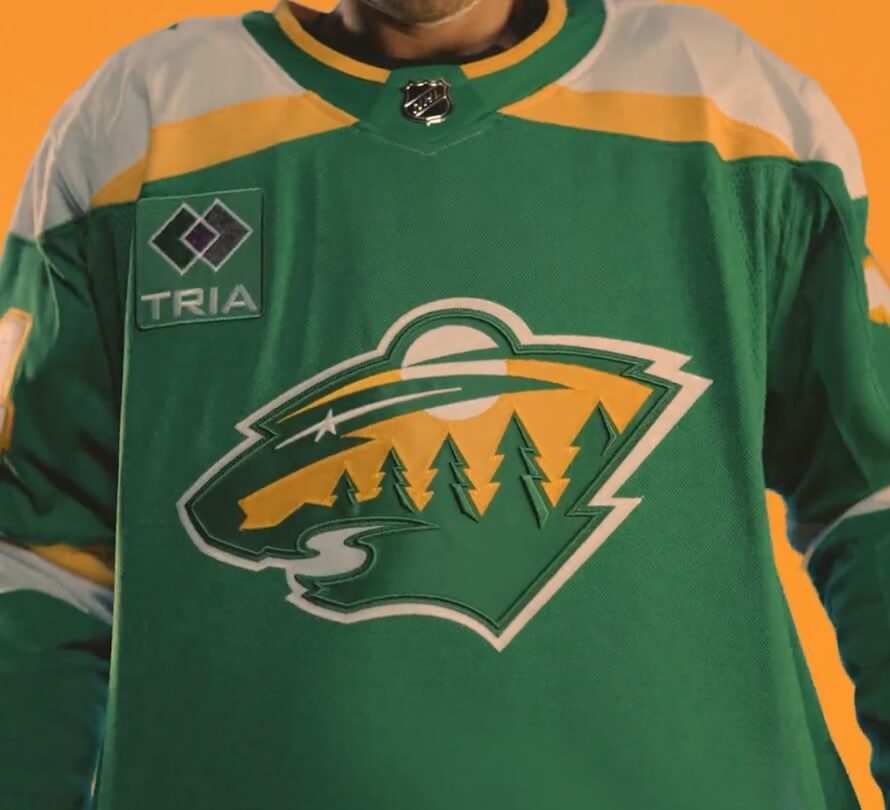 The jerseys feature a white yoke, with a green/gold stripe around the collar. Numbers are white, with a gold blockshadow. NOB are white on a green nameplate.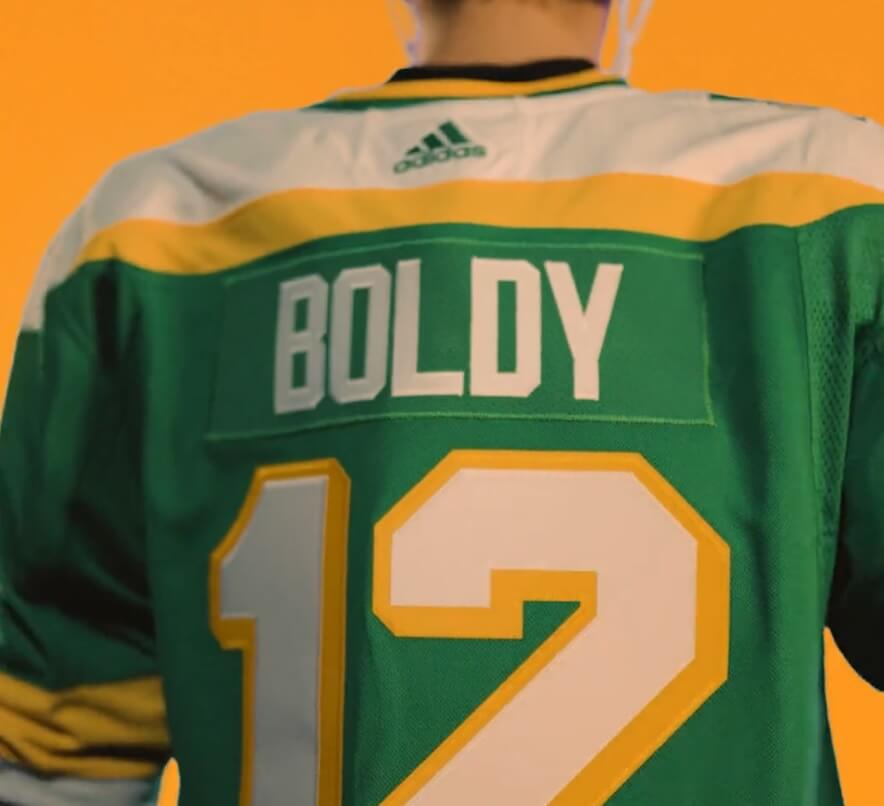 According to John Maher, Wild Senior Brand Advisor (yes, that's an actual job title), "Our primary home and road jerseys are as popular as ever with our fans. They also let us know last season that they still loved this legacy look so we decided to keep it in our mix as a new alternate jersey, with some updated 'State of Hockey' details."
Minnesota will wear the new alternate uniform 15 times this season: Oct. 21 vs. the Blue Jackets, Nov. 4 vs. the Rangers, Nov. 24 vs. the Avalanche, Dec. 3 vs. the Blackhawks, Dec. 16 vs. the Canucks, Dec. 23 vs. the Bruins, Dec. 27 vs. the Red Wings, Dec. 31 vs. the Jets, Jan. 13 vs. the Coyotes, Jan. 27 vs. the Ducks, Feb. 17 vs. the Sabres, March 10 vs. the Predators, March 23 vs. the Blues, March 30 vs. the Golden Knights and April 6 vs. the Jets.