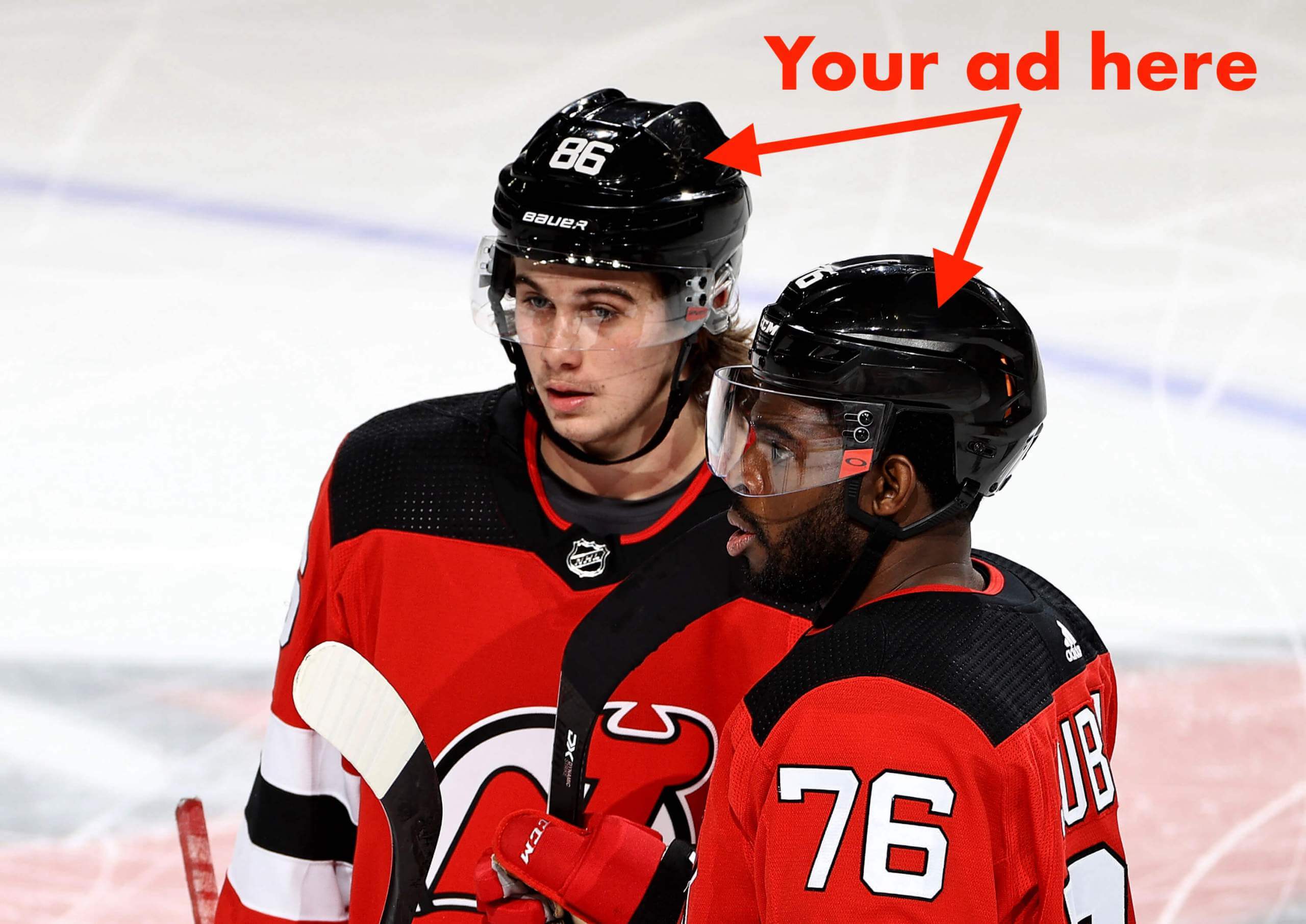 Click to enlarge
Interesting move yesterday by the Devils, who announced a new program called Buy Black. Between now and Oct. 29, local Black-owned businesses can apply to be chosen as the team's new helmet advertiser. The business that's chosen will get to advertise on the team's helmets for 13 home games this season, beginning on Dec. 8. For those 13 games, the team's primary helmet advertiser — a large insurance company — will step aside and donate the space to the local business.
As a staunch opponent of third-party ads on sports uniforms, I've had some fun pondering the pros and cons of this one. On the one hand, repping a local minority-owned business is certainly better than repping a soulless insurance company (or any other corporate monolith). The Devils deserve credit for coming up with this idea, and the insurance company deserves credit for donating their ad space (even if it'll ultimately end up as a tax write-off on their balance sheet). The whole thing seems particularly relevant given that (a) hockey has struggled with Black audiences, and (b) the Devils play their home games in Newark, one of the NHL's few majority-Black cities. (I think the only other one is Detroit.)
On the other hand, uni ads are still uni ads, and I still don't like them. Here's a thought experiment: If MLB teams began wearing cap and helmet ads for local minority-owned businesses next season, would you see that as a commendable thing? Or would you say, "This is obviously the next step on the road to full-blown corporate uni ads"?
In other words: Context matters. In this case, given that NHL helmets are already a lost cause, then sure, I guess repping a local business for a few games is a nice gesture compared to what all the other NHL teams are doing. But it's still a lot worse than no ads, and it's also worse than the Jazz's cancer charity patch.
Speaking of which: When the Jazz debuted that charity patch, I thought/hoped it might spur a few other NBA teams to do something similar with their jersey ads. Four years later, that hasn't happened. What about the the Devils' program — will it inspire any copycats? Hmmmm.
Meanwhile, as long as we're talking about NHL helmet ads:
• There were four NHL teams that went through the entire preseason with ad-free helmets: the Flyers, Avalanche, Oilers, and Maple Leafs. Alas, now that the regular season has started, the Leafs have announced their new bucket advertiser (and it's definitely not a local business). But the Avs and Oilers were still ad-free last night, huzzah! As for the Flyers, their season opener isn't until tomorrow, so we'll see.
• The Capitals, ever innovating, appear to be the first team whose helmet ad is now raised/3D: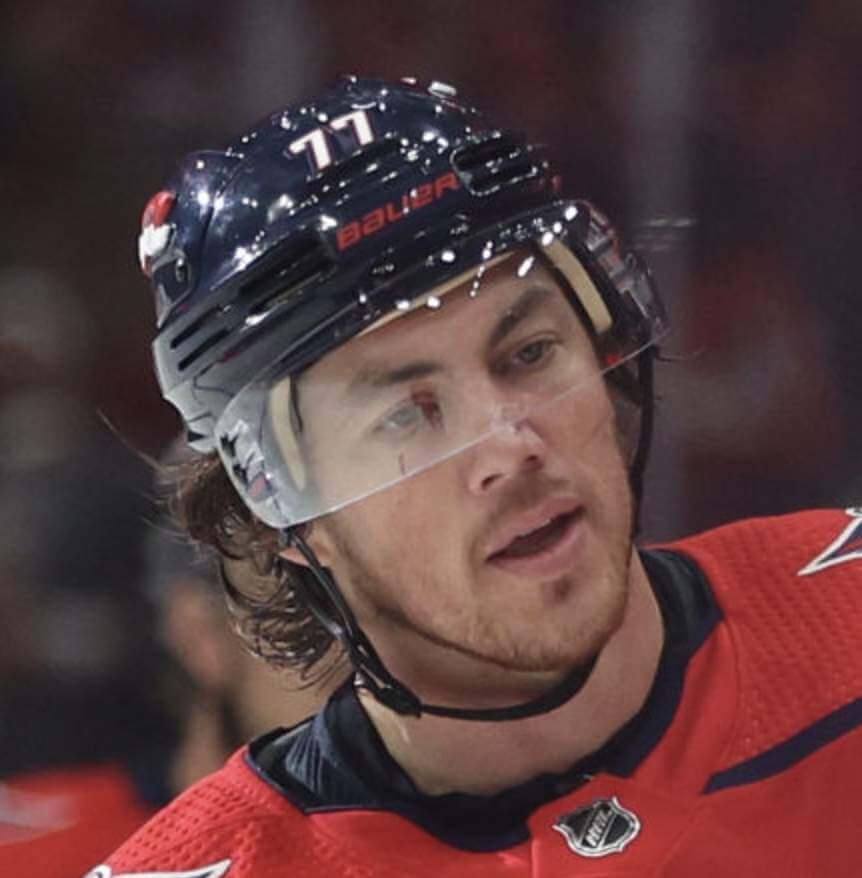 (Thanks to Evan Knode for spotting the new Caps ad.)
• • • • •